Bel Brands USA is the US subsidiary of Bel Group, the world's third-largest branded cheese company and a leader in single-serve cheese products. In 2020, Bel Group announced bold plans to create plant-based versions for each of its core brands, including Boursin, Babybel and The Laughing Cow. Soon after, Boursin Dairy-Free debuted to great fanfare on the US market, followed by the launch of Babybel Plant Based and Bel's first plant-based cheese line, Nurishh.
According to the company, its 150 years of cheesemaking experience sets it far above the competition, and it intends to continue leveraging this knowledge to transform the plant-based cheese market. We spoke to Shannon Maher, Chief Marketing Officer of Bel Brands USA, about the company's exciting cheese innovations, the upcoming launch of dairy-free Laughing Cow, and its ambitious future growth plans.
What inspired Bel Brands to enter the plant-based cheese market?
Much of Bel Brands USA's long-term success can be attributed to the way we focus on consumers' needs and wants, while also bringing timely innovation into the marketplace. As a company with a 150-year-old history making cheese, diversifying our portfolio into plant-based was a clear next step, which was almost a decade in the making.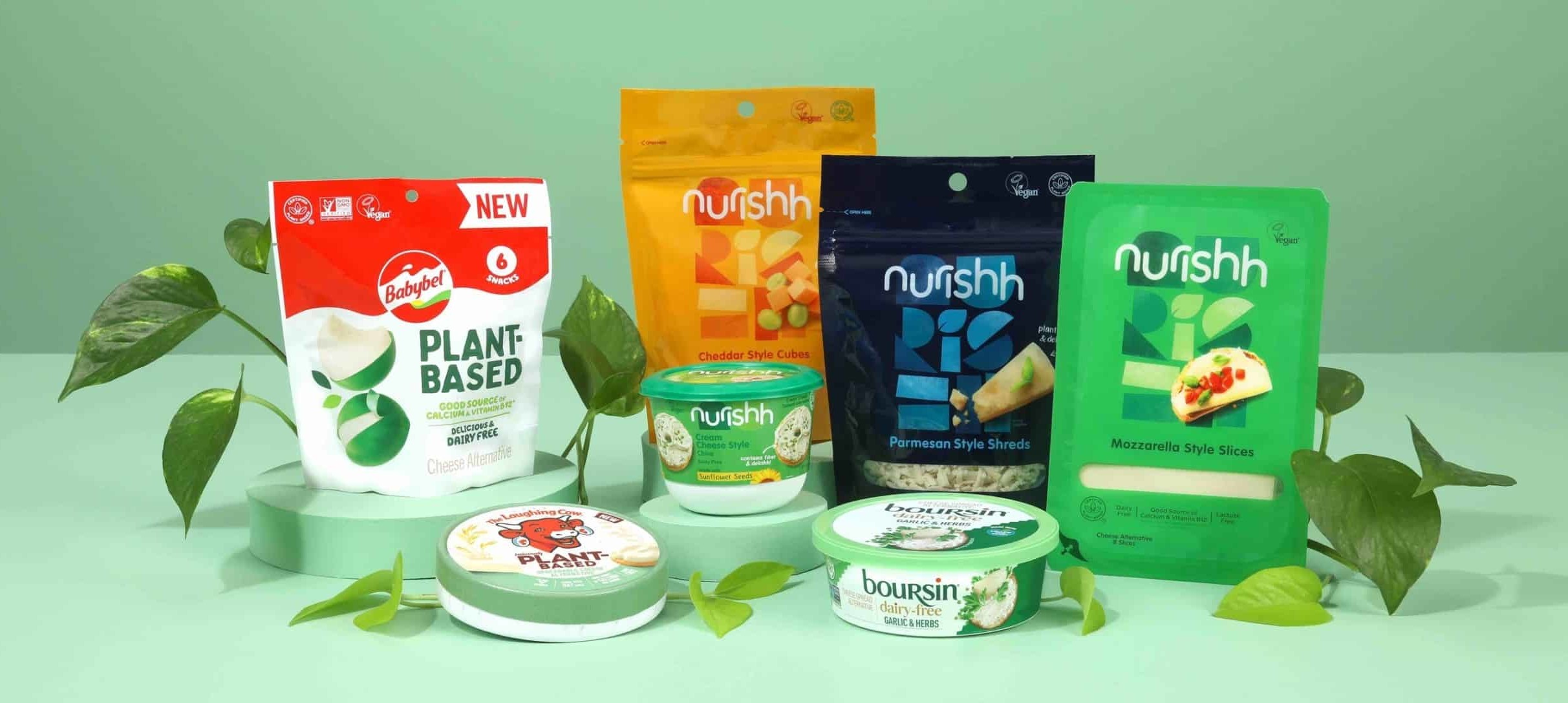 We identified a lack of options in the space that met flexitarian food trends and evolving consumer demands for great-tasting plant-based cheese. Our plant-based innovation is a purposeful choice in line with our company strategy. Formally established as "For All. For Good," Bel is championing healthier, more responsible food for all, which encompasses our commitments to nutrition, sustainable farming and reducing our environmental footprint.
In the US, Bel Brands has taken a leading position among traditional cheese companies by veganizing two of its most iconic brands – Boursin and Babybel. What led you to focus on innovating these two products first?
Alternative cheese is one of the less mature segments in the dairy-free category, with many existing products failing to deliver on attributes that are difficult to replicate – taste, texture, mouthfeel.
We prioritized the launch of our dairy-alternative options from Boursin and Babybel to engage with our fans at two key moments – entertaining and snacking. Given Boursin Garlic & Fine Herbs is an entertaining staple in homes across the country, when researching the dairy cheese alternatives, we noticed the lack of easy entertaining options in this category.
"We prioritized the launch of Boursin and Babybel to engage with our fans at two key moments – entertaining and snacking."
With the launch of Boursin Dairy-Free, we filled this gap in the market by delivering a truly delicious and indulgent product that perfectly embodies the original Boursin signature taste, in a dairy-free variety, that fans can use for any occasion.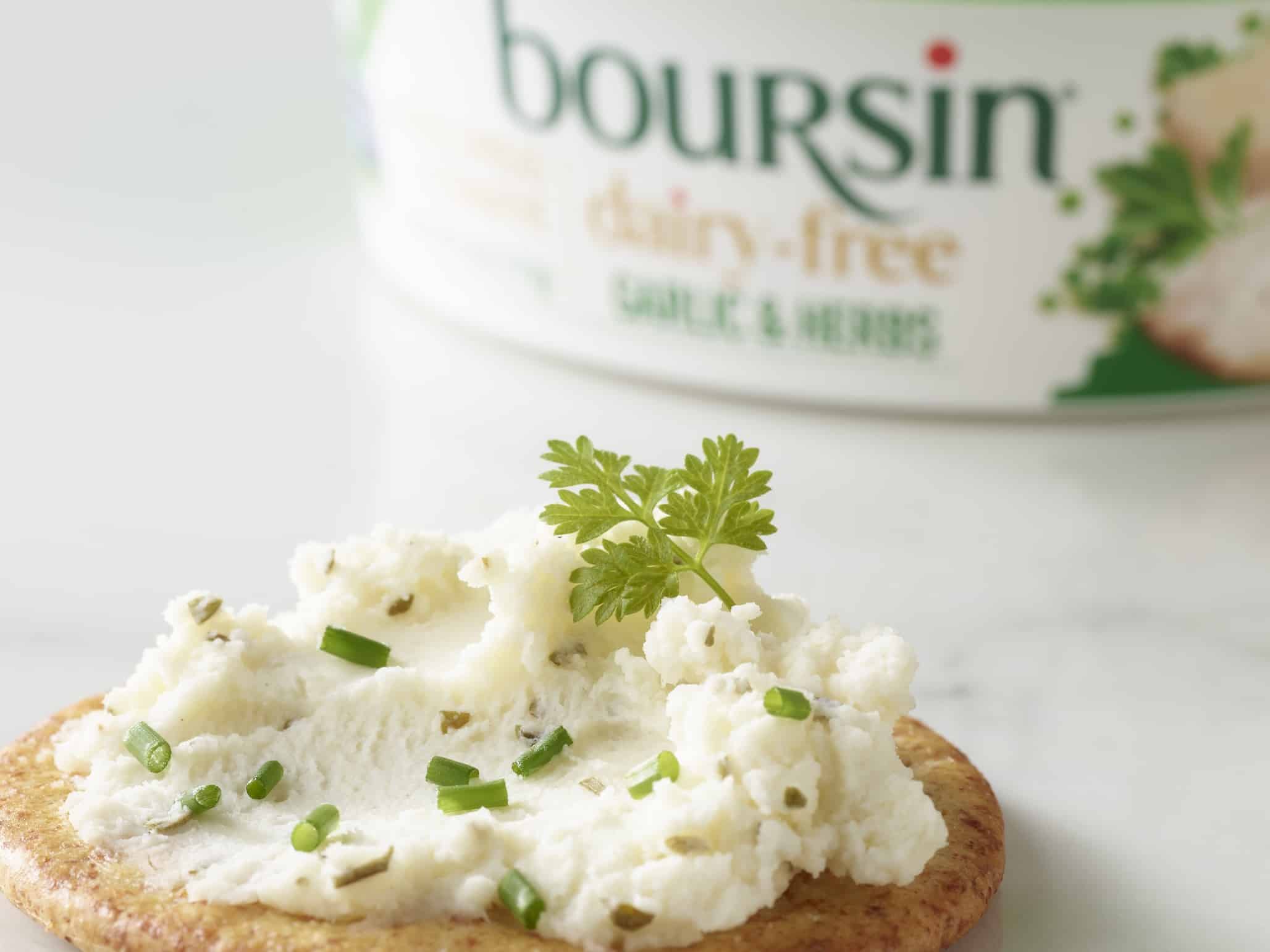 And we knew that fans were eagerly awaiting an alternative version of our iconic Mini Babybel cheese. Through category research we found there was a lack of snack cheese alternatives on the market. It was important to prioritize this development to offer consumers a delicious-tasting plant-based snack cheese.
This past spring, Babybel Plant-Based expanded nationwide across the US – can you tell us what the consumer reception has been like?
We've been thrilled by the positive consumer response we've received since launching Babybel Plant-Based this spring, particularly in terms of taste and texture. It has far surpassed our expectations on-shelf with retailer interest more than double our initial forecast. We're also seeing consumer trial rates above the category average*.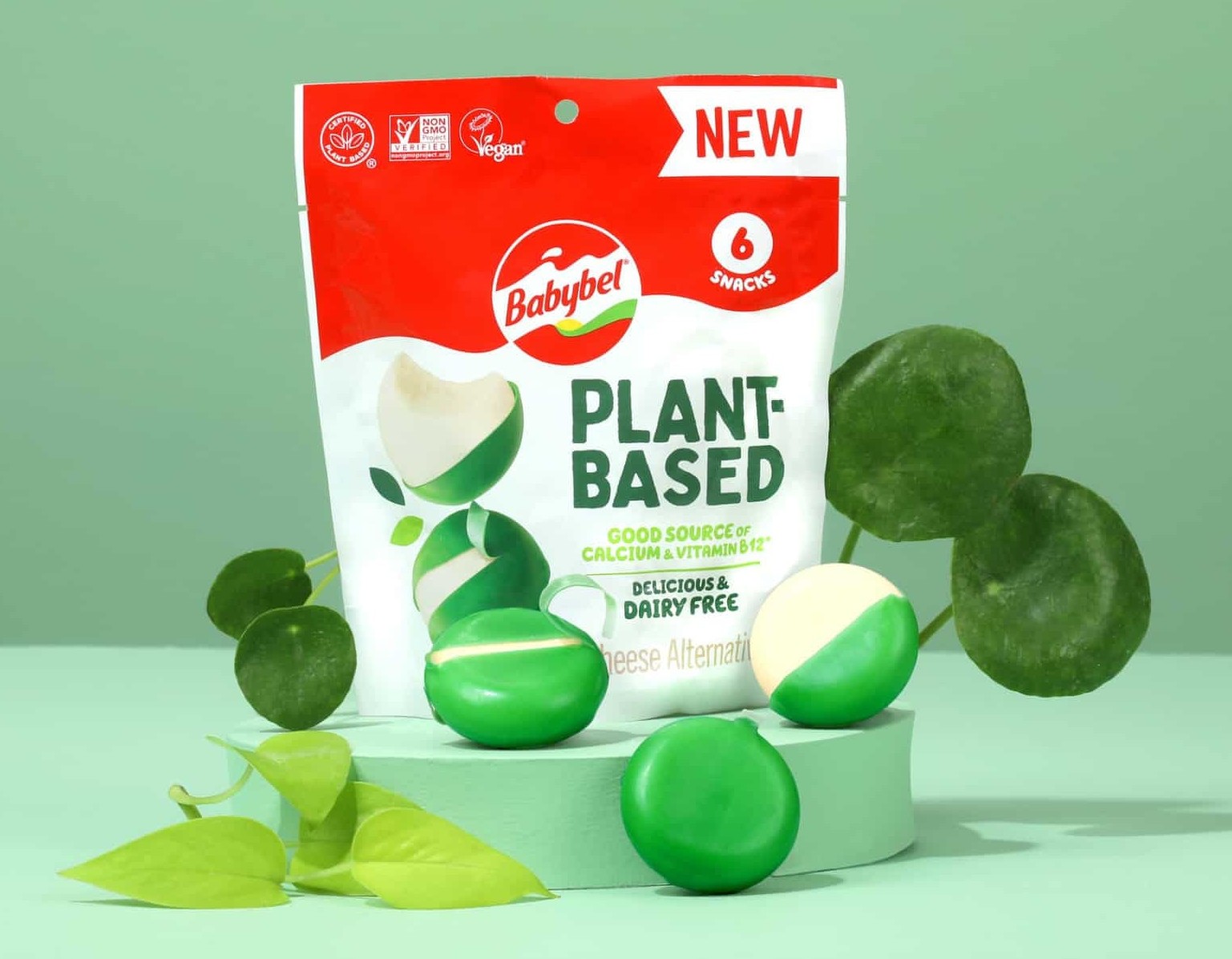 This is a testament to the development process, which took more than two years from idea exploration to the final product hitting shelves. We look forward to continuing this momentum and expanding Babybel's dairy-free options based on consumer feedback and demand.
*Shopper card data from a leading retailer, 52-week data ending 9/17/2022
Bel Brand's first wholly plant-based cheese line, Nurishh, debuted in select retailers in 2021 – what distinguishes these products from similar plant-based cheeses?
Nurishh is positioned as an all-inclusive plant-based cheese for all, the only plant-based cheese brand positioned to meet the needs of flexitarian consumers. It is unique given its range of offerings from Shreds and Slices that can be cooked with, to snacking with Cubes and schmearing with Cream Cheese Style.
Its texture and tasting experience beat its competitors with its improved meltability and creamy mouthfeel. For plant-based cheese consumers, taste is king and is the number one barrier to purchase, but Nurishh has a genuine taste and delivers an experience close to cheese with a perfect mouthfeel thanks to Bel's 150 years of cheese expertise.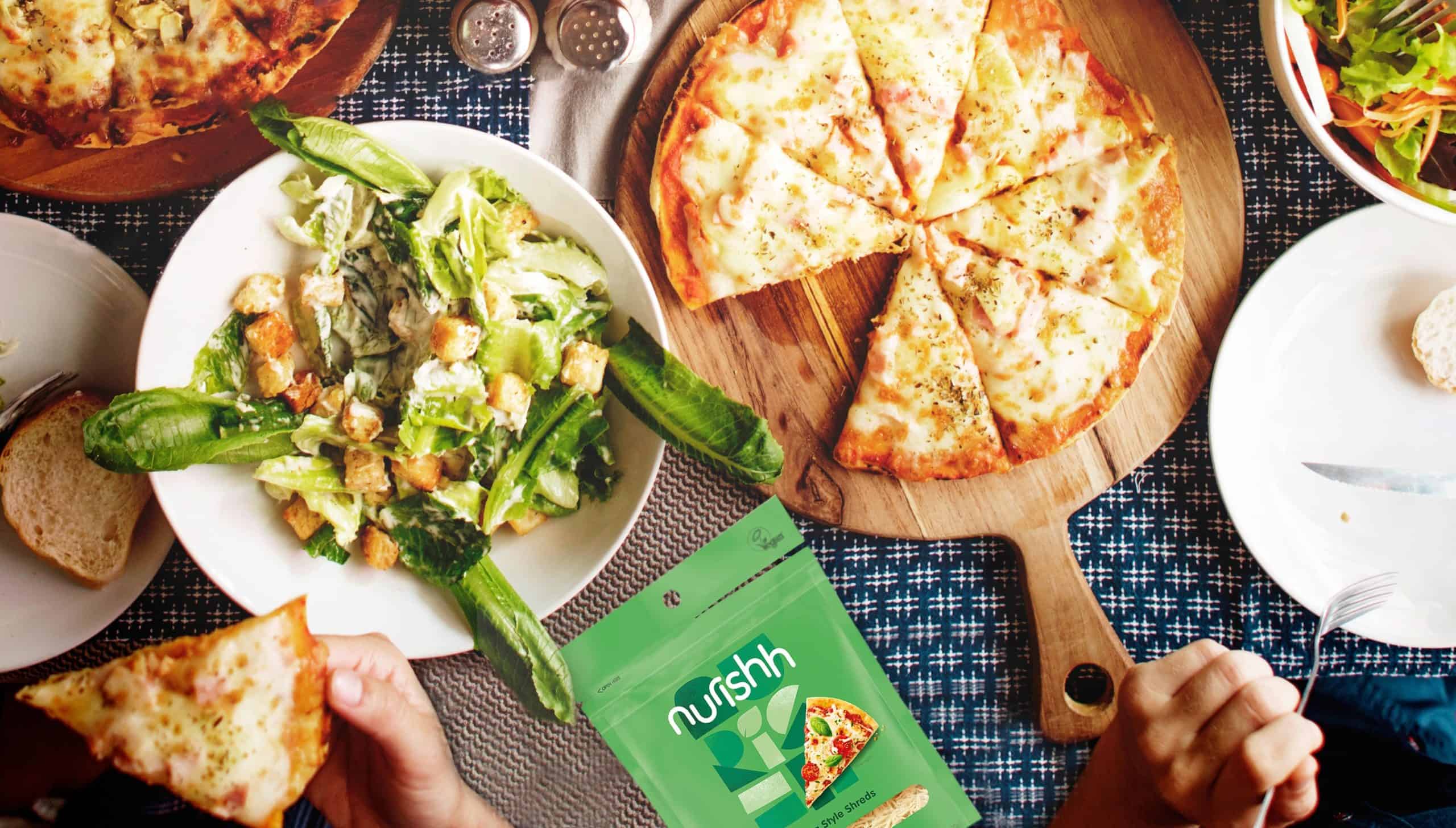 Last year, Bel Brands said it intended to launch vegan-friendly versions of many of its core brands, including The Laughing Cow. How are these developments going – and when may we expect to see them in stores?
We're excited to get The Laughing Cow Plant-Based in the hands of both loyal and new customers, but we are still perfecting the recipe. Fans of the creamy deliciousness will have to hold on a bit longer as we're still ensuring this new product offers the taste our fans expect. We anticipate the final product will hit shelves starting in 2023. More to come soon!
Looking ahead, what are your plans for the next few years? Are there any other products/innovations in the pipeline?
At Bel Brands, we're excited to continue to grow in the plant-based segment and to be able to offer flexitarian options for consumers that have the same flavor and texture profile as traditional dairy cheeses. We are always listening to our consumers and keeping our ear to the ground to identify and expand in new trends and food technologies.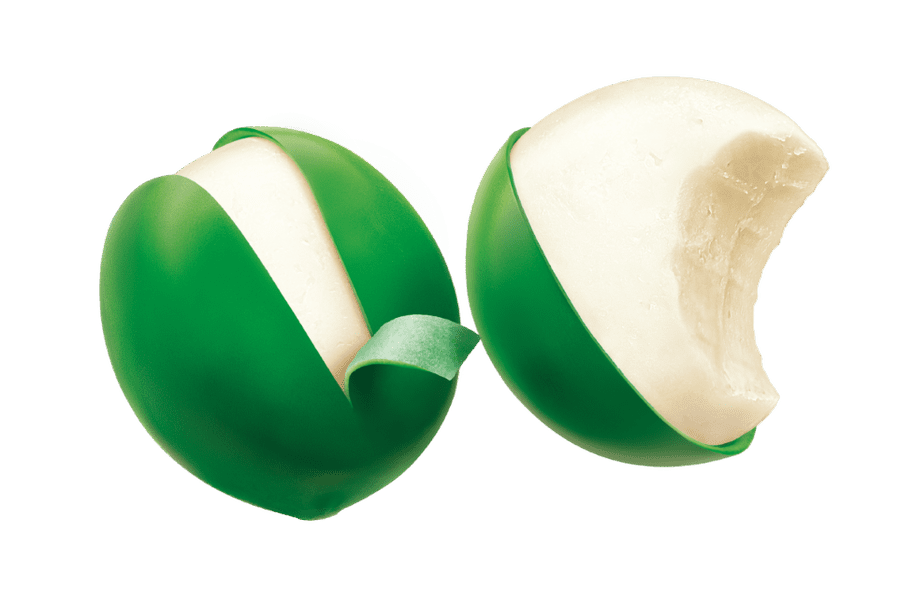 This includes our recent partnership with Superbrewed Food, and our plans to develop a line of cheese products incorporating Superbrewed's Postbiotic Cultured Protein in recipes to deliver functionally, environmentally, and nutritionally interesting benefits to consumers.
"Bel is set up for long-term success leveraging our cheese expertise"
There is a tremendous opportunity in the plant-based cheese space that doesn't just stop here. Bel is set up for long-term success leveraging our cheese expertise and our growing plant-based experience to bring unique, new cheese products and offerings. Nurishh will continue to be part of this growth into exciting new plant-based offerings, flavors, formats and textures.