We've been following the journey of Better Nature over the past three years and it's wonderful to see the tempeh pioneers achieve mainstream retail success in the UK, with a rollout into more than 400 Tesco stores taking place tomorrow.
We had a quick catch-up with CEO and Co-founder Christopher Kong to find out what this milestone represents for the brand, and why tempeh truly deserves a place on the supermarket shelf.
Tell us about your business mission.
Our mission is to help people live healthier lives with tempeh, the all-natural plant-based food from Indonesia that's packed with protein and gut-friendly.
Congratulations on your new listing with Tesco – what does it signify for Better Nature?
Our launch into over 400 Tesco stores on 1st June is really exciting as it's a key milestone on our journey to take tempeh mainstream in the UK and Europe.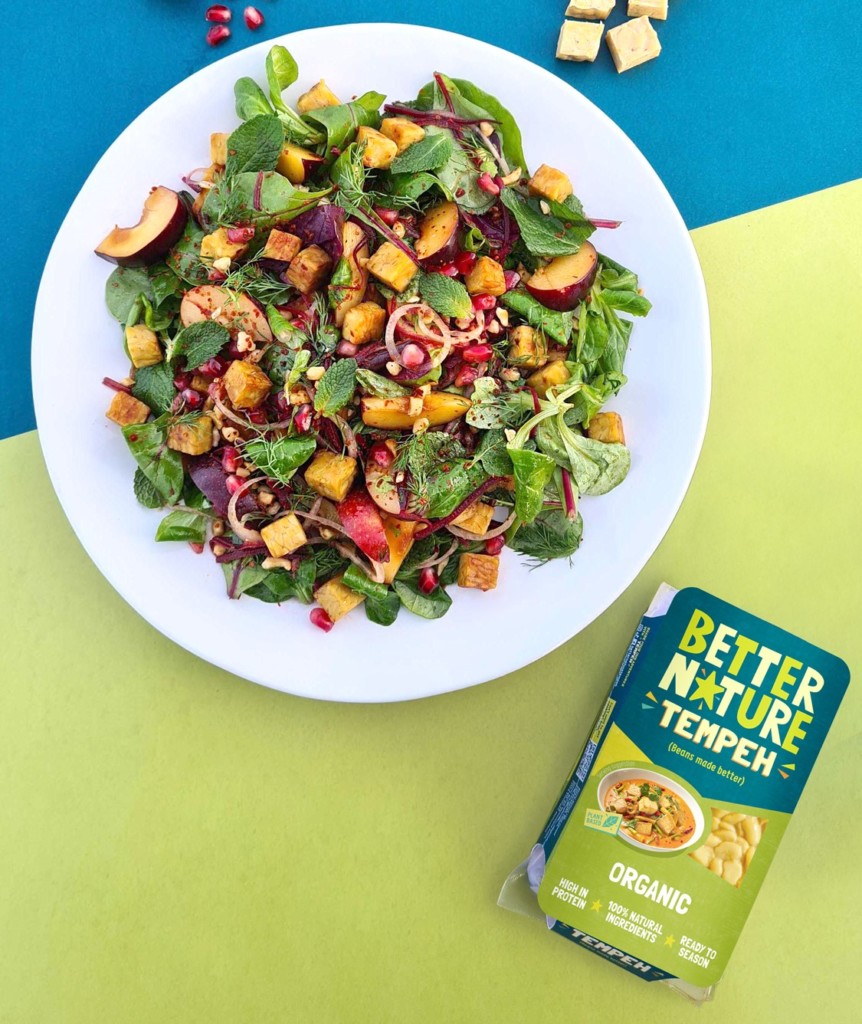 When we launched the brand three years ago, tempeh was a niche product in the UK market. Now, we're launching into the UK's leading supermarket and scaling up wider distribution across retail and foodservice in Europe. It's a clear sign that the tide is changing, and the market is moving towards more natural and healthful products.
Why do we need more natural options (like Tempeh) on the supermarket shelf?
Category-wide sales of plant-based meat are in decline, with UK sales falling by £37.3m over the past year. If you look at the supermarket shelf, it's not hard to see why: supermarkets have invested heavily in faux meats, with a flurry of new products hitting the shelves. Whilst faux meats have their place, there's growing concern about what goes into them, with 61% of shoppers concerned they are too processed and over half (58%) preferring natural plant-based foods over substitutes.
With health being the number one drive for flexitarians to eat meat-free, there's a huge market opportunity opening up for foods like tempeh, that are pushing boundaries for nutrition and health, and our new listing in Tesco is testament to this.
Why is tempeh so exciting in the sector right now?
One of the key reasons tempeh is so exciting is its health benefits: as well as containing high levels of protein, iron, fibre, and calcium, it's the only meat-free food that naturally contains vitamin B12 and has shown potential in fighting chronic diseases such as cancer, cardiovascular, and type II diabetes, as well as improving gut health.
"Tempeh fermentation isn't a new technology; it's been used successfully for hundreds of years"
The process of tempeh fermentation (which can improve the nutritional quality and digestibility of crops) has the potential to change our entire food system. Beyond the soybean, it has been successfully applied to more than 20 types of beans, grains, nuts, and legumes including chickpea, barley, peanut, quinoa, oat, wheat, rapeseed, and pea. This means there are thousands of food products that can be made and improved using tempeh fermentation, from meat-free products to nutrition enhancers for pasta, noodles, and bakery.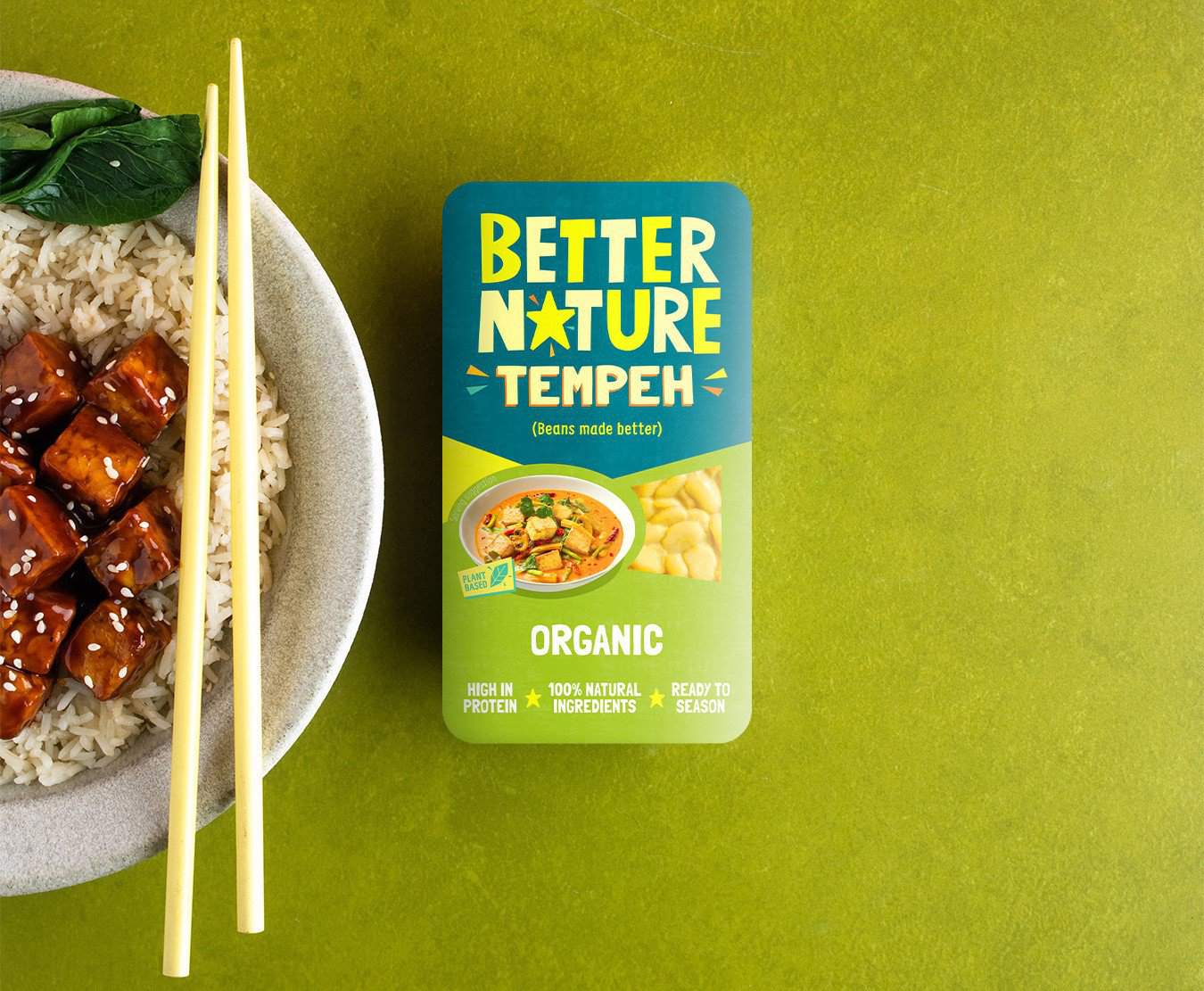 Tempeh fermentation isn't a new technology; it's been used successfully for hundreds of years. It goes to show that we shouldn't always be looking to create new, artificial foods, but instead look at what solutions we already have in front of us. It's about considering how we can do things as naturally and simply as possible, to make sure the food we eat is truly healthy.
Please tell us about your current product portfolio – which are the biggest sellers and why?
Our current range is our Organic Tempeh, Curry Tempeh Pieces, Mediterranean Tempeh Pieces, BBQ Tempeh Pieces, and Smoky Tempeh Rashers.
Our biggest sellers (which are going into Tesco) are our Curry Tempeh Pieces and Organic Tempeh. Customers tell us that they love the flavour and texture of our Curry Pieces, which are ready to heat and eat, tapping into the growing demand for convenience. Our Organic Tempeh can be sliced and seasoned to suit individual preferences, so is perfect for keen cooks who are looking to experiment or people looking for a plant-based option they can eat every day in different meals and formats.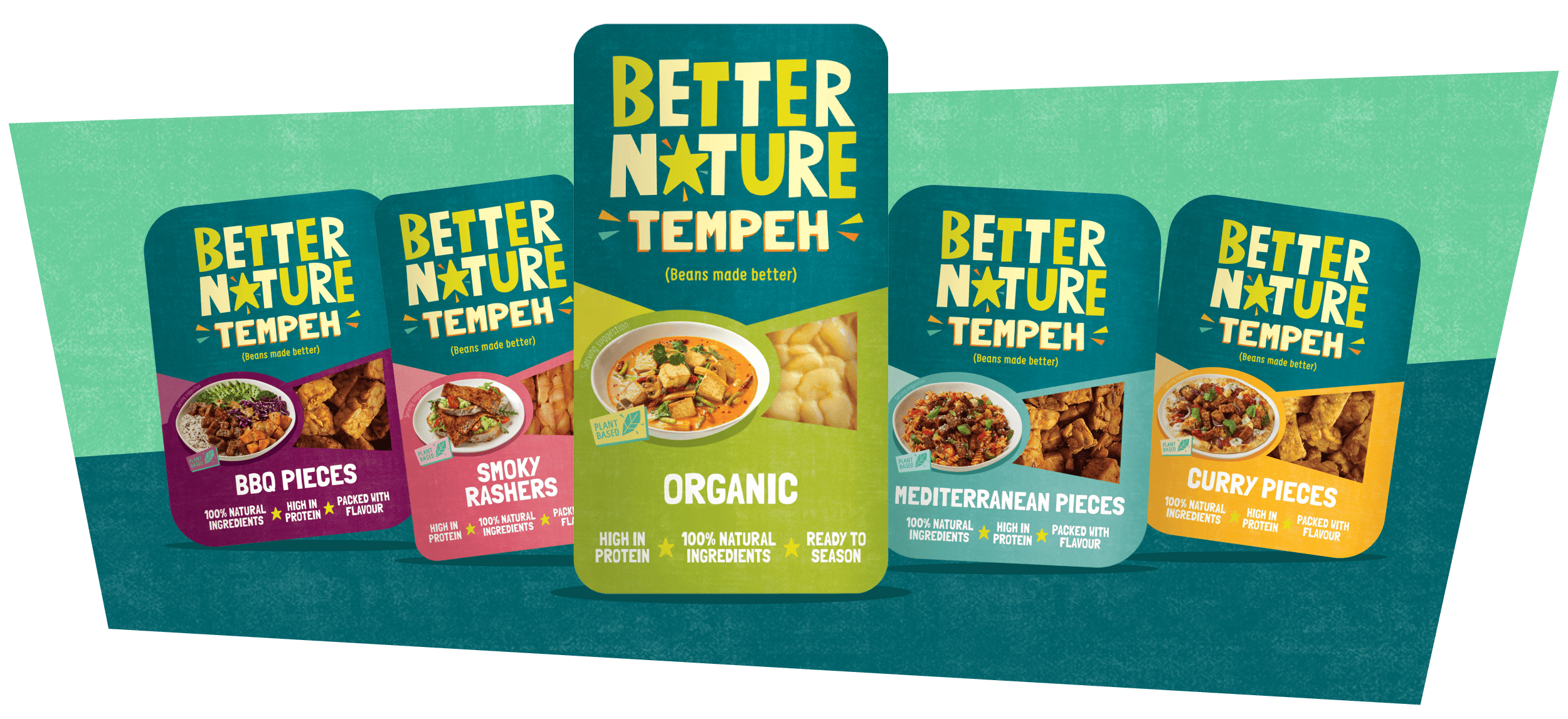 In which markets and retailers are you currently available and do you have plans to enter further markets?
In the UK, we're in Planet Organic, Selfridges, Mindful Chef, and allplants. We'll also be in Tesco from 1st June, closely followed by another major UK supermarket in July. In Germany, we're in REWE (the second largest supermarket.)
"We'll also be bringing out exciting new NPD to create mainstream appeal for tempeh"
Looking ahead, we want to expand our distribution in the UK and Europe, followed by a launch into the US in 2025.
What's in the pipeline for the business in 2023?
We've just launched a £3m Series A fundraising round to fuel mainstream retail growth for our tempeh range in the UK & Europe. Our expansion into over 400 Tesco stores is the first step, closely followed by a second UK supermarket in July.
We'll also be bringing out exciting new NPD to create mainstream appeal for tempeh, with the development of tempeh-based burgers, falafels, and veggie balls; familiar formats that capitalise on growing demand for convenience in the category, whilst appealing to health-conscious shoppers looking for all-natural, high-protein, gut-friendly foods.
Where do you see the business in 5 years' time?
In 5 years, tempeh will be a mainstream food across the UK, Europe, and the US, and we will be the leading tempeh brand. We'll have explored even more ways to use tempeh fermentation to create all-natural, nutritious products to help people live healthier lives.