Biocyclic Vegan International works to promote cycle-based organic farming without the use of commercial livestock, animal slaughter, fertilisers, or animal inputs.
The association raises awareness of the advantages of organic vegan farming and helps farms to convert. It also aids research projects on the increase of soil fertility through the use of biocyclic vegan methods.
Co-founder Axel Anders spoke to us about the association's highlights and challenges in 2022 and goals for 2023.
How did 2022 turn out for biocyclic vegan agriculture?
After the general slowdown caused by the pandemic, 2022 was an extremely successful year with an increasing public awareness of biocyclic vegan agriculture. In many circles, agriculture without animal husbandry or the use of fertilisers of animal origin is still considered unrealistic and unfeasible. Such beliefs, however, have long been debunked by the practice of many plant-based farms and, increasingly, by scientific studies. In this context, there have been exciting research collaborations in the past year demonstrating both the feasibility and the benefits of biocyclic vegan agriculture.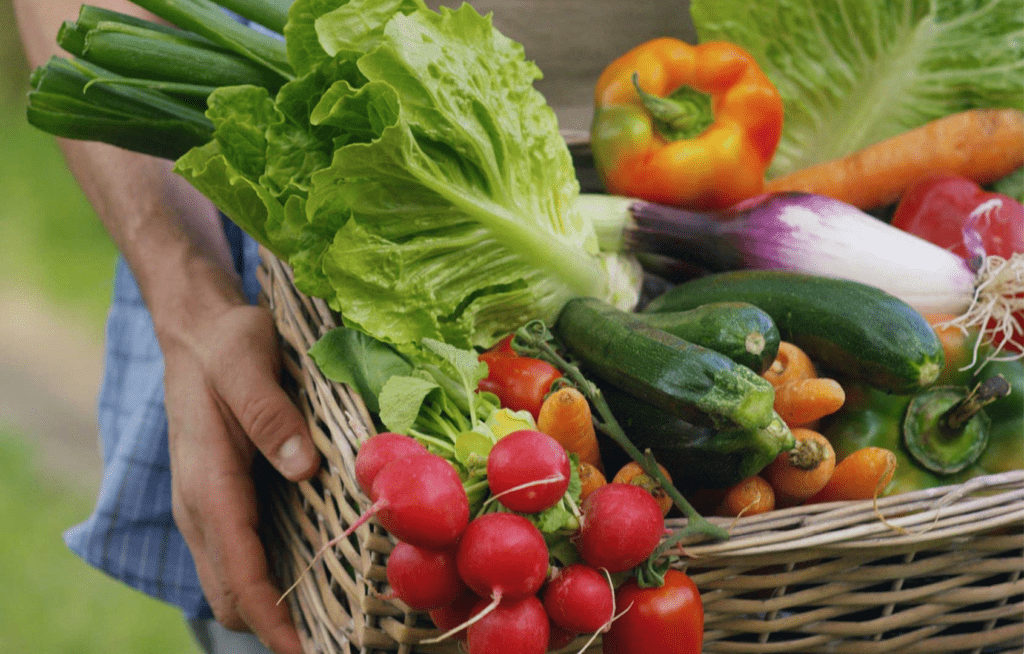 What were the highlights of 2022 for you?
Apart from numerous invitations to showcase biocyclic vegan agriculture at trade events and consumer fairs, the German "Förderkreis Biozyklisch-Veganer Anbau e. V.", which promotes biocyclic vegan agriculture in German-speaking countries, also had its stand at the "Öko-Feldtage" (Organic Field Days), the central meeting place for organic agriculture in Germany, and at the summer edition of the international Biofach trade fair in Nuremberg.
Another significant event was a two-day networking conference organised by the Förderkreis in October in Frankfurt/Main as part of an 18 month project funded by the Federal Environment Agency entitled "Veganer Ökolandbau" (VegÖL). Here, we were able to discuss the most critical opportunities and challenges for biocyclic vegan agriculture with important stakeholders along the value chain (agricultural production, processing, trade, consumption), and develop new targets for action.
In the Netherlands, biocyclic vegan farmer Joost van Strien and his farm Zonnegoed were awarded the title of "Agricultural Entrepreneur of the Year 2022" and received by the Dutch royal couple at the "Uitblinkerslunch" in the Noordeinde Palace in The Hague. The Uitblinkerslunch is an annual event that honours outstanding personalities who have accomplished extraordinary achievements during the year.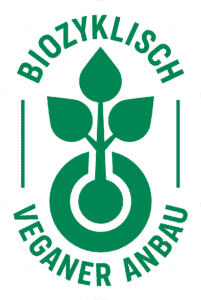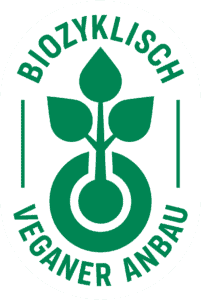 In November 2022, biocyclic vegan agriculture was introduced to South America! We had lectures and training sessions in Colombia, Paraguay, and Brazil. In these countries, the first agricultural operations and cooperatives are now preparing for biocyclic vegan certification, their products ranging from vegetables to cashew nuts and sugar cane.
And, last but not least, the German Förderkreis Biozyklisch-Veganer Anbau e. V. received special recognition when awarded the Honorary Animal Protection Award of the Berlin Senate in December 2022 for its particular contribution to animal welfare. This distinction, which we are incredibly proud of, shows that biocyclic vegan agriculture has a real potential concerning animal welfare. It indicates how – in altogether abandoning animal husbandry − agriculture can be possible without any animal suffering, which is so often considered to be economically necessary and is therefore accepted without question!
What are the opportunities and challenges for biocyclic vegan agriculture?
Livestock farming is one of the main drivers of the global triple crisis of climate change, biodiversity loss, and pollution. There is a growing public debate, and rightly so, that a shift towards a plant-based food system is a prerequisite for tackling these problems. And this change has already begun; the market for vegan products is rapidly growing, which is impressively documented by vegconomist.
Many people are also propagating the end of animal husbandry. But rarely are plant-based approaches considered to their full extent. After all, farmers are highly challenged by this transformation. They have to radically change their production methods if the consumption of animal products decreases. And this is where biocyclic vegan agriculture offers real leverage by demonstrating how purely plant-based farming is possible in organic agriculture without any losses in yield.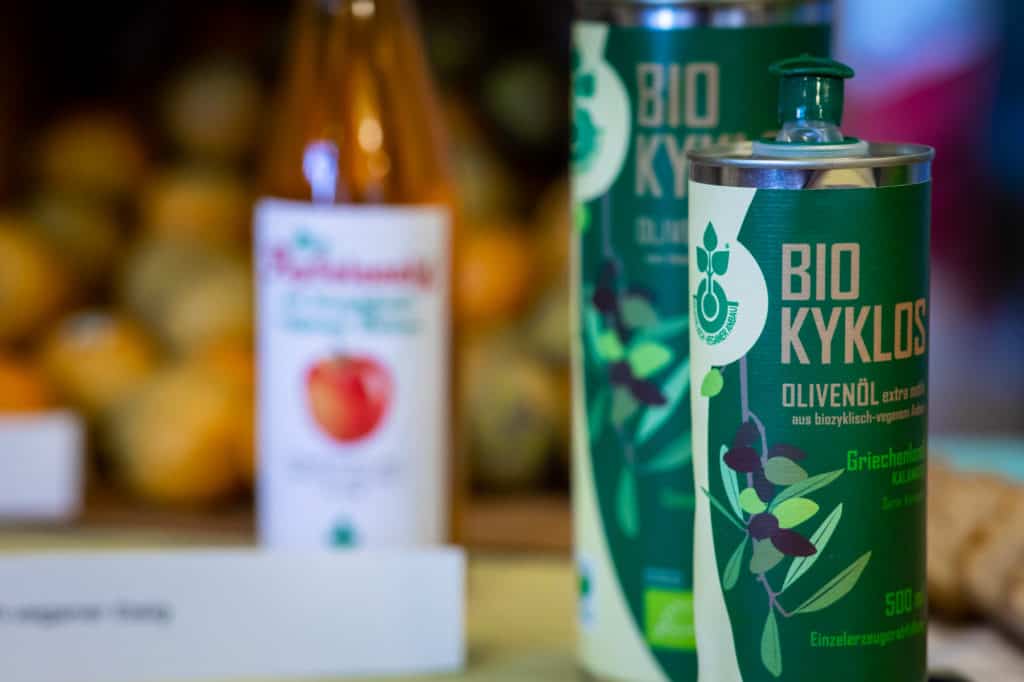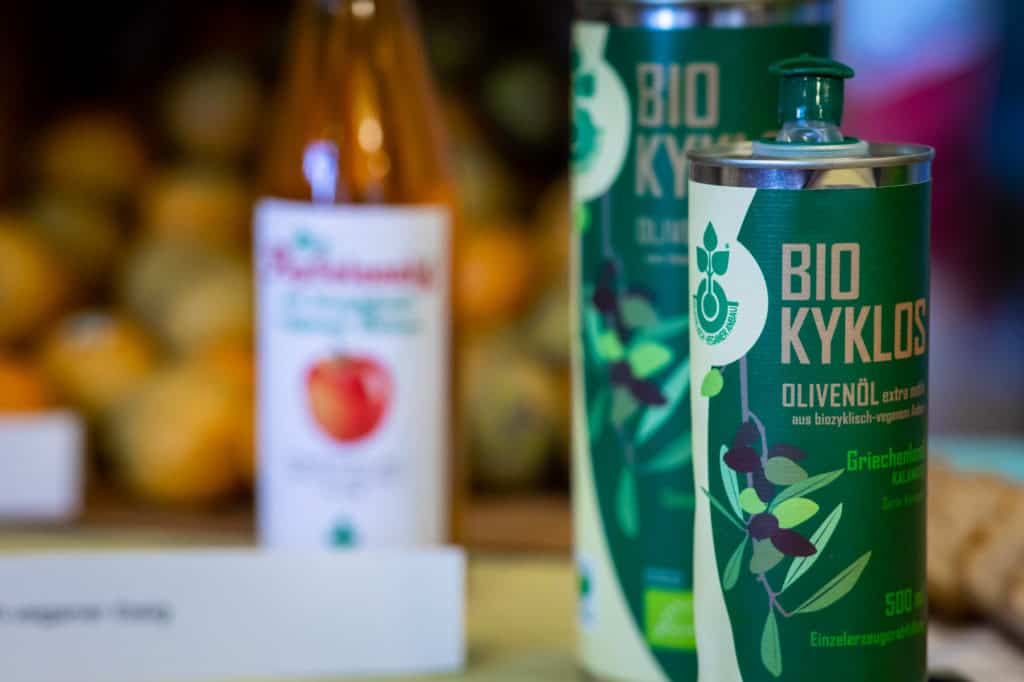 Biocyclic vegan agriculture is still relatively unknown. What are the obstacles that are preventing it from spreading?
First, there is the widespread perception that animal husbandry is a necessary part of agriculture − especially organic farming. The relatively low acceptance of biocyclic vegan agriculture, especially in organic circles, is also related to the fact that the sector tends to position itself as a pioneer in animal welfare. A vegan approach demonstrating that agriculture can thrive without animal husbandry has not yet found its way into the established business model.
In addition, biocyclic vegan agriculture is still seen as an insignificant niche, despite increasing appreciation by the public and critical stakeholders. After all, the movement is still relatively young. It was only in 2017 that the Biocyclic Vegan Standard was launched as the only global vegan, organic standard. In agriculture, conversion processes are complex and can take a long time. The readiness to consider conversion also depends on future marketing opportunities.
What is the current situation with the commercialisation of biocyclic vegan products?
This is currently one of the biggest challenges for biocyclic vegan agriculture. In the past few years, we have mainly worked on the producer side: proving that biocyclic vegan agriculture is possible, motivating interested farmers to convert, and communicating the potential of biocyclic vegan agriculture to the public. This has largely been achieved.
In the meantime, about 50 agricultural operations throughout Europe have become certified biocyclic vegan. They produce thousands of tons of cereals, beans, fruits, vegetables, olive and pumpkin seed oil, wine, apple juice, etc. Even though there are already small-scale opportunities for direct marketing (online shops, subscription veggie boxes, farm sales, community-supported agriculture), most production is still not marketed under the Biocyclic Vegan Quality Seal but only under the EU organic label or the seals of the various organic associations. This is because the large processing companies and retail chains are not yet prepared to include this label, which is still relatively unknown, in their marketing strategies.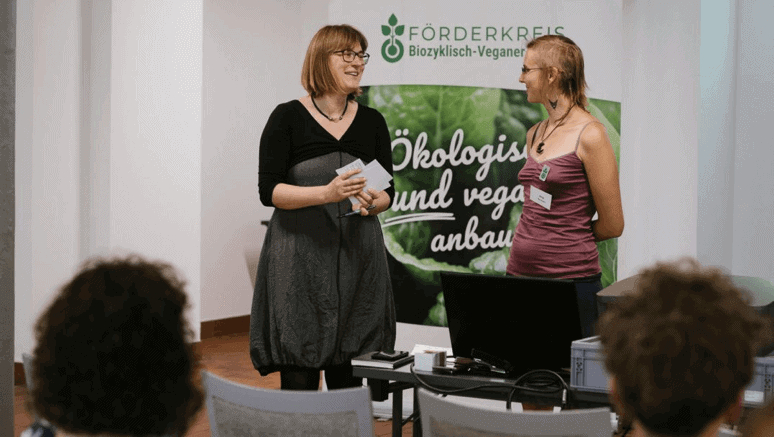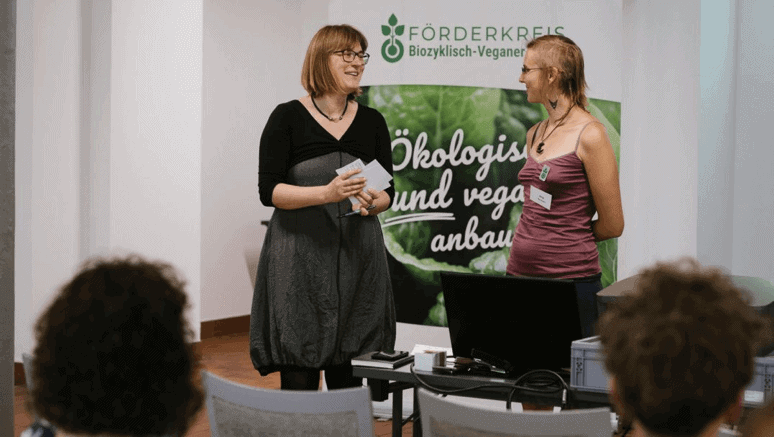 If, however, it is impossible to guarantee relevant sales for biocyclic vegan products through the established trade channels, alternative forms of marketing will inevitably emerge, as was the case in the 1980s with the development of the organic food sector.
What opportunities do you see to boost the marketing of biocyclic vegan products?
Within the framework of a project carried out by the German Förderkreis with the support of the Federal Environment Agency (Veganer Ökolandbau – VegÖL), the problem was intensively analysed, and there was also a master's thesis written in this context. It concluded that, in addition to agricultural production, the entire value chain via processing, trade, and consumption must be addressed more explicitly. The processing sector, in particular, has a decisive role to play here.
Let's assume that a large manufacturer of vegan products, e. g., oat milk or tofu, fully recognises the potential of biocyclic vegan agriculture and builds up a product line that is intensively promoted under the Biocyclic Vegan Quality Seal. This can send a signal to the entire industry. After all, the message would be that these are the first products to be "consistently vegan". This means that not only the components of the products (which can still come from agriculture based on livestock farming) but also their cultivation "from the field" has been completely disconnected from animal husbandry and fertilisers and inputs of animal origin, which the Biocyclic Vegan Quality Seal guarantees. A paradigm shift in the way we perceive organic products!
And if the message gets through to consumers, this will automatically increase demand, encouraging other processing companies to consider raw materials from biocyclic vegan agriculture and launch corresponding product lines. This, in turn, will increase the demand and motivate farmers who are already convinced of the possibilities of biocyclic vegan agriculture to become certified and thus make more biocyclic vegan products available to the market.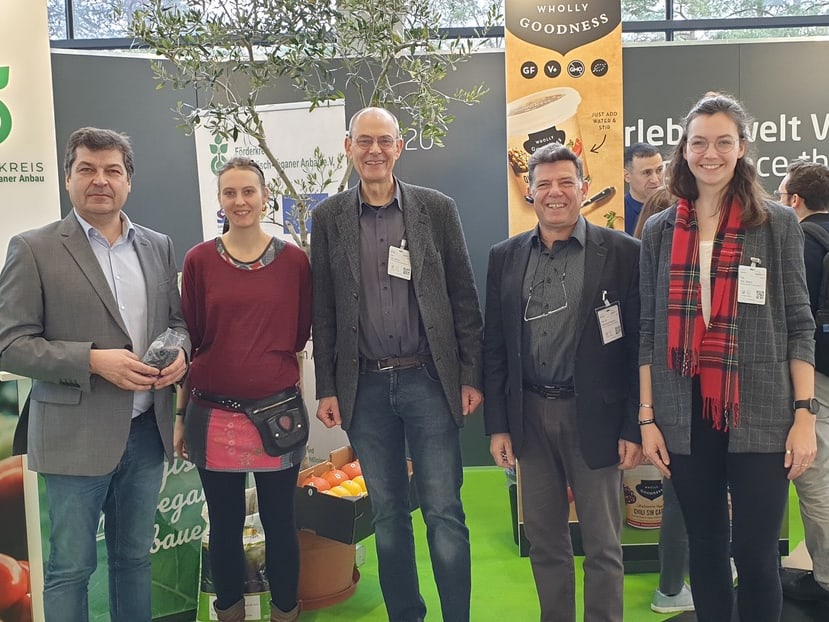 What are the goals of Biocyclic Vegan International for 2023?
Together with its partner organisations, the International Biocyclic Vegan Network will focus on providing comprehensive support for the establishment of biocyclic vegan agriculture with all its advantages for the environment, climate, nature, health − and of course, the animals − along the entire food value chain and to make it known to the public. This will happen through training and educational events, providing information on biocyclic vegan agriculture for the trade and processing industry, etc. In addition, there will be enhanced cooperation with universities to jointly develop a module for agricultural students to integrate this new approach into the education of farmers right from the beginning.
We will also focus on approaching several trading and processing companies to jointly develop ways to position biocyclic vegan product lines on the market, which we will accompany closely in the context of our public relations work.
The first focal point will once again be the Biofach trade fair, which this year takes place from 14 to 17 February in Nuremberg. For the first time, there will be a joint stand of biocyclic vegan producers and manufacturers. We are already looking forward to an exciting exchange with players in the sector, and are convinced that this will lead to new partnerships which will come to fruition throughout the year.
Also, in 2023 the German Förderkreis will be exhibiting at the "Öko-Feldtage", which will take place from 14 to 15 June in Ditzingen near Stuttgart. In addition, all members of Biocyclic Vegan International will increasingly be present in public through press articles, lectures, participation in professional and consumer fairs etc., and promote the cause.
The interest in biocyclic vegan agriculture is growing worldwide. 2023 will be another exciting year for Biocyclic Vegan International!