While most plant-based protein companies focus on popular formats like meat-free burgers, sausages and nuggets, one New York City startup has decided to take a completely different approach. Blackbird Foods, founded in 2020, specializes in plant protein of a different sort: artisanal seitan, a versatile wheat-based protein that can be used to make everything from Philly cheesesteaks and meaty cutlets to gyro pitas and pulled pork sandwiches. Blackbird Foods crafts its seitan using proprietary techniques to achieve flavors and textures that are unlike anything else found in most other seitan products.
Having conquered seitan, Blackbird Foods then turned its talents to recreating New York's iconic pizza with an authentic crust, dairy-free cheese and premium toppings. Their frozen pizza line became a huge hit with customers and eventually propelled the brand to its first mainstream launch at Target stores.
In 2022, Blackbird Foods followed its retail success by introducing WINGS – realistic breaded vegan wings that quickly became one of the brand's best-selling items.
Vegconomist spoke with Blackbird Foods CEO Emanuel Storch to learn more about this unique brand, including the company's rapid rise, its focus on using quality ingredients, and future growth plans.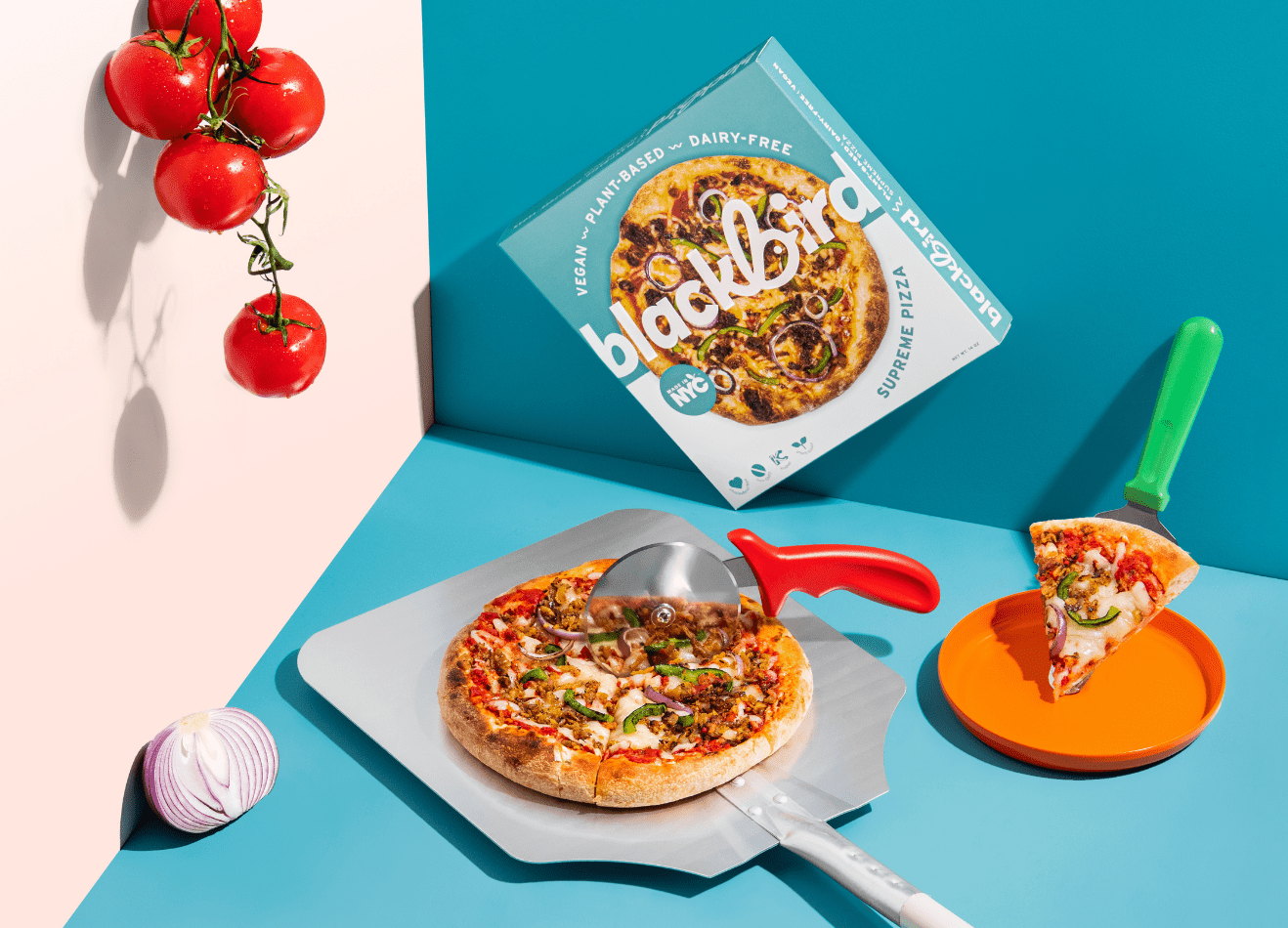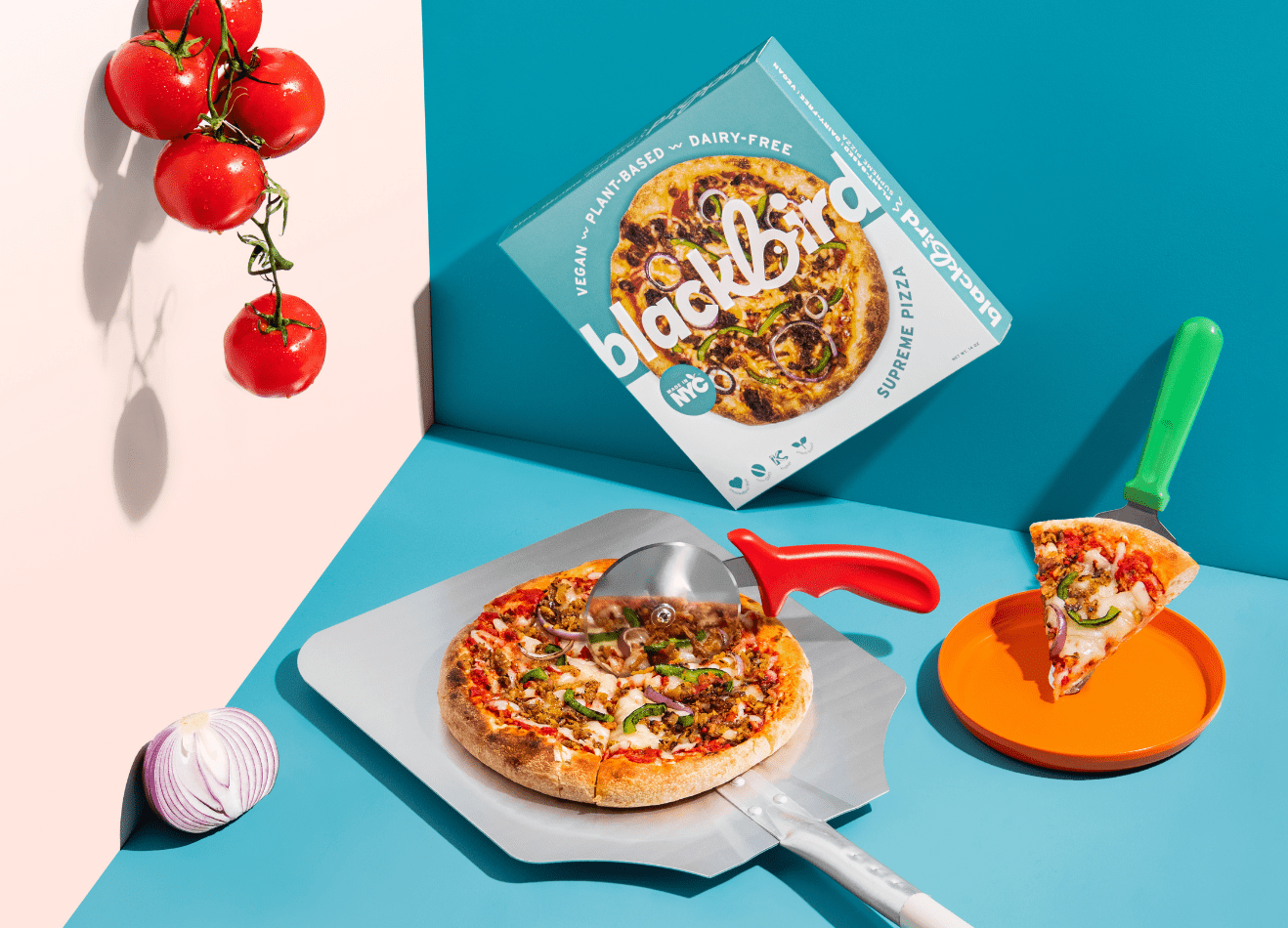 Please tell us how Blackbird Foods got started.
The idea for Blackbird Foods began at a baby shower for one of our founders' firstborn son, who owned a chain of plant-based restaurants in NYC. His friend, who was a vegan chef in Philadelphia, offered to cater the party. The BBQ "pulled pork" sandwiches he made using his own seitan recipe were so good, they begged the question, why isn't this available everywhere!?
A decision was made to start producing the seitan and selling it to a handful of local restaurants in NYC and Philadelphia. Eventually, it became clear that this deserved to be a business in its own right, and in 2020 Blackbird Foods Inc. was born.
While other plant-based protein companies commonly offer products like burgers, sausages or chicken, Blackbird is unique in offering artisan seitan – what led you to focus on seitan?
Our initial focus was to provide chefs and restaurants with a high-quality plant-based protein that offered the versatility for them to shape, season and cook it according to their own specifications. While we have been impressed to see the growth and improvement in the market for plant-based proteins, we felt like many of them limited a chef's creative options as they are pre-formed and pre-seasoned.
Blackbird seitan is a very simple, clean-label product with an impressive macronutrient profile – high in protein, low in fat, low in carbohydrates and of course cholesterol free. As we expanded into the retail space, we found it to be a great base for a variety of pizza toppings and for our newest line of mouth-watering plant-based WINGS.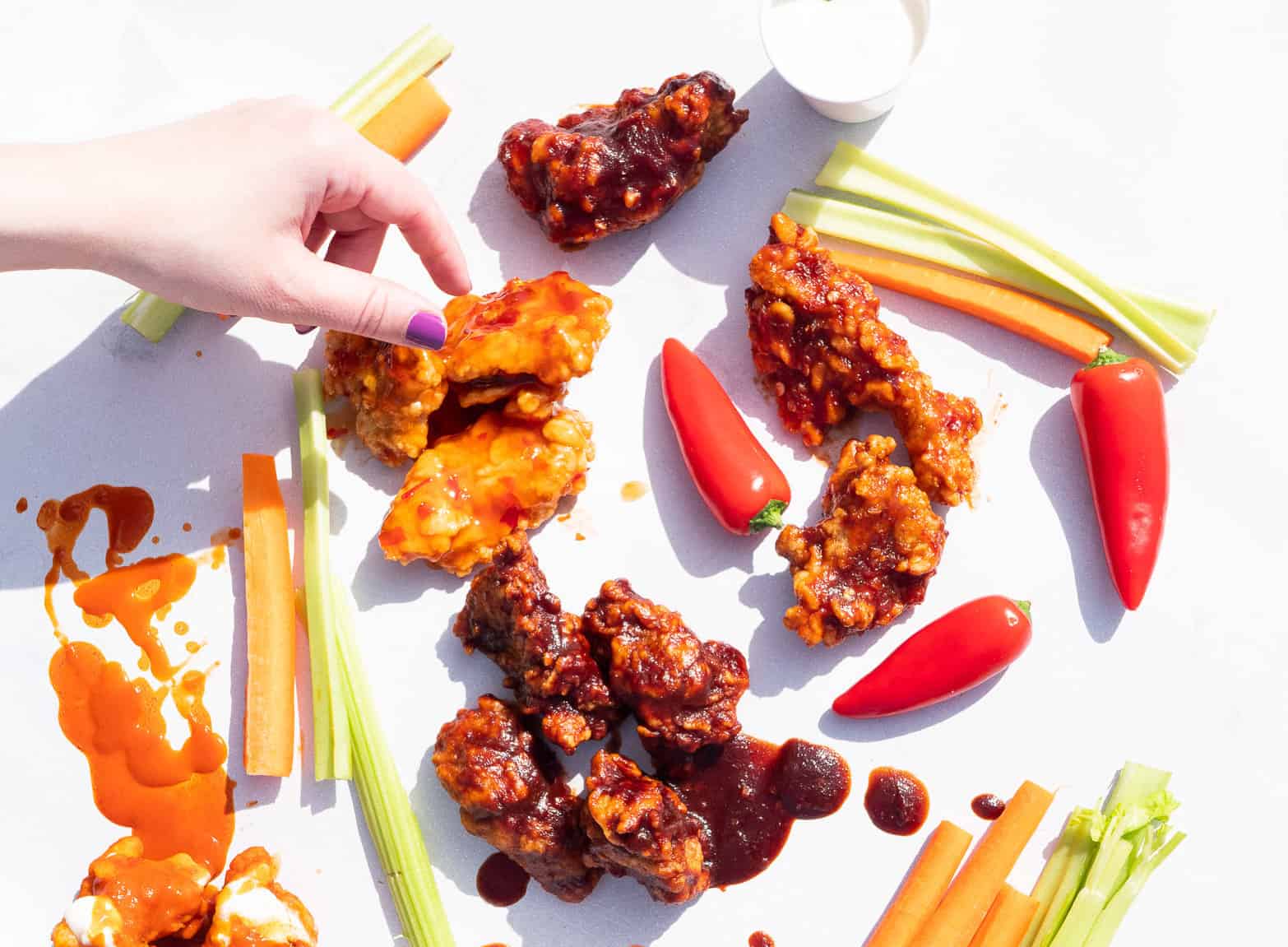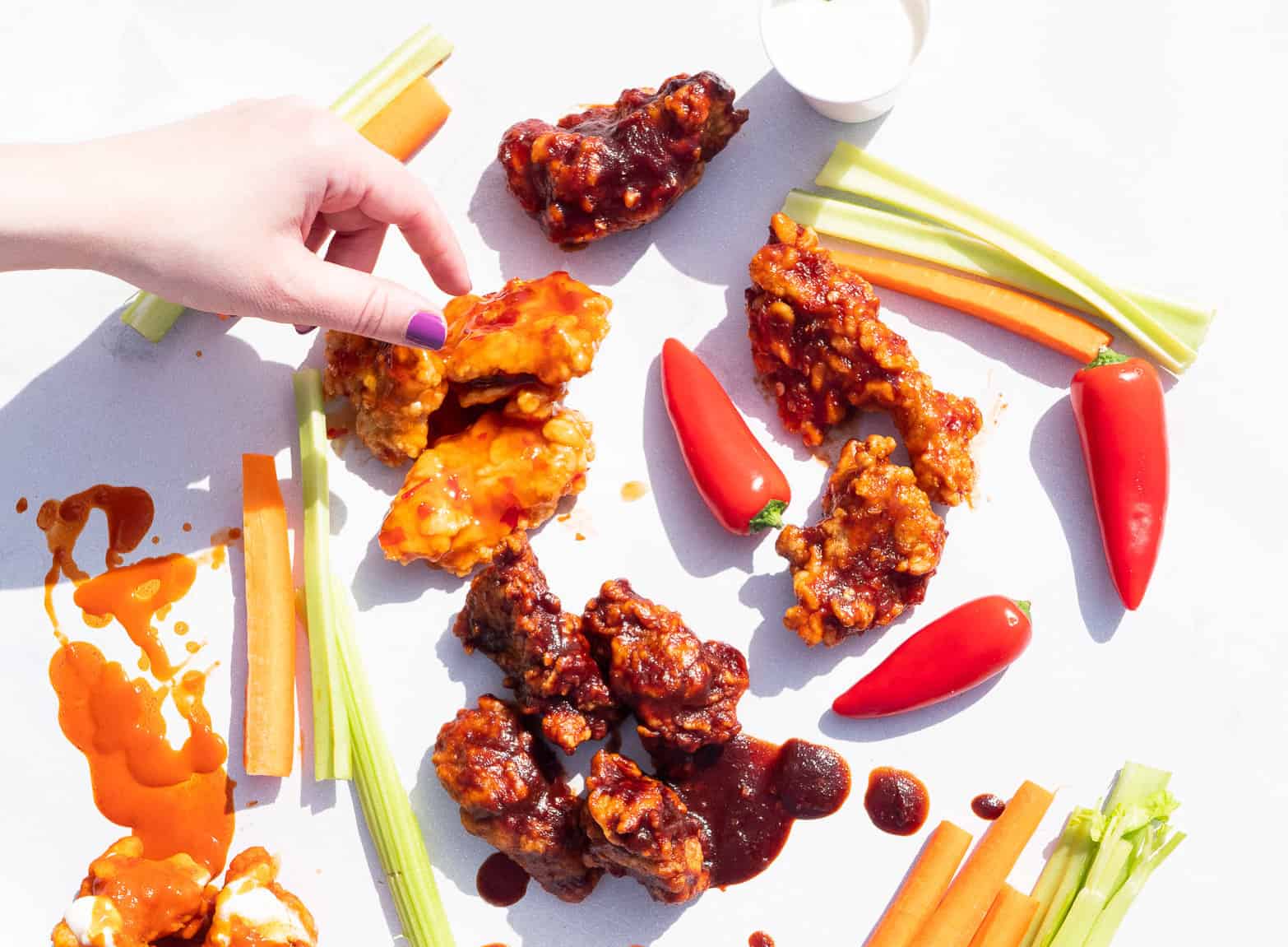 Blackbird Foods has experienced remarkable growth in the past year, expanding from a regional brand to nationwide distribution. What factors do you attribute to this rapid expansion?
While we have certainly benefited from the increased attention on plant-based products generally, we attribute most of the traction we have received to the quality of our offerings as well as their differentiation from other products on the market.
Our wheat protein is produced using a proprietary process that involves removing the starch from wheat flour. On the other hand, many commercially available seitan's start with vital wheat gluten, which can result in a denser, more rubbery product. We offer our seitan in a variety of deliciously seasoned shreds (as well as unseasoned), that the consumer can use in a range of applications.
"They are really pizzeria-quality pizzas, and we've gotten an incredible response to them"
Our pizzas are made with traditional flour, hand-tossed, overnight rising dough, as opposed to a gluten-free disc that is used by many other plant-based pizza brands. They are really pizzeria-quality pizzas, and we've gotten an incredible response to them.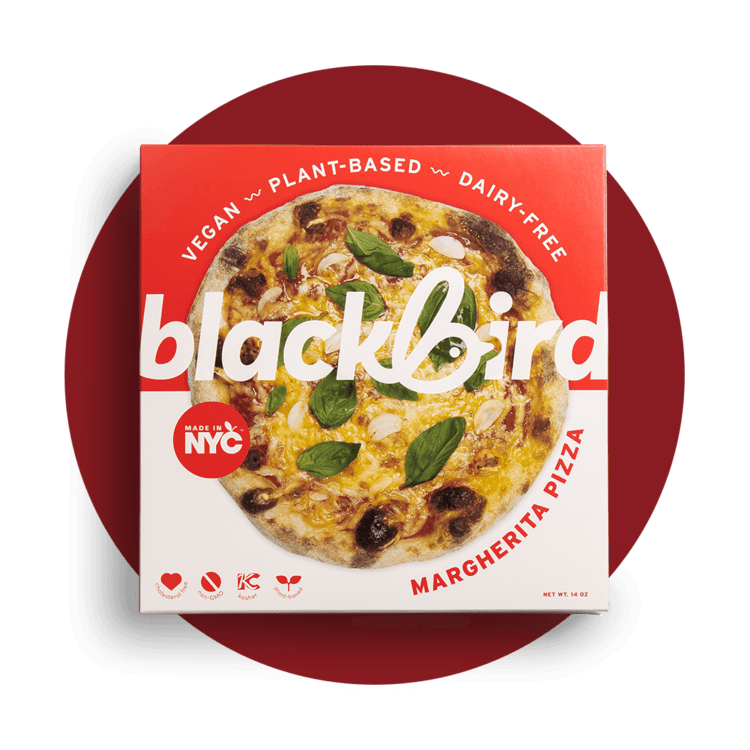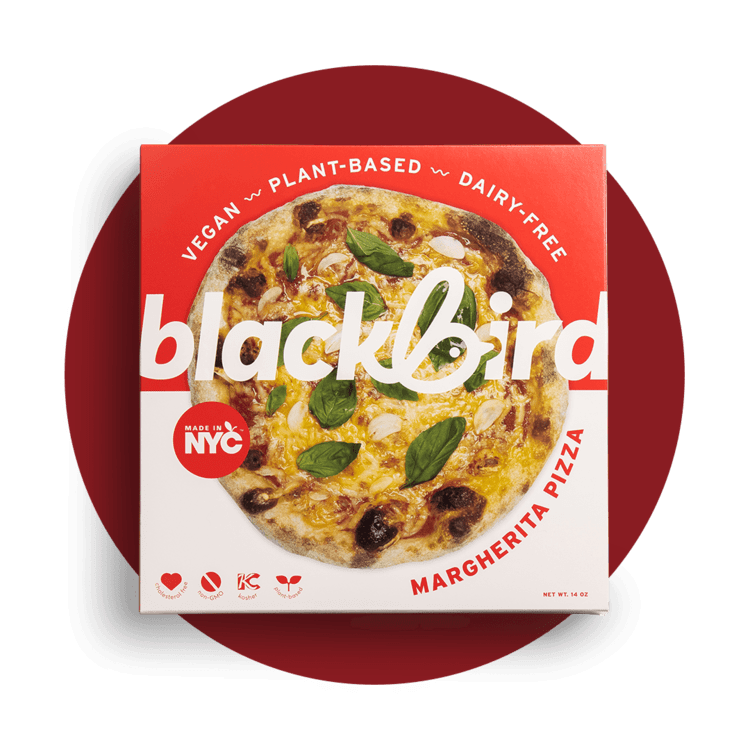 In 2022, you launched your popular pizzas into hundreds of Target stores – what has the response been like?
Yes, we were very excited to launch two varieties of our pizzas into 307 Target stores in 2022, and the response has been fantastic. It was one of our first forays into a more mainstream retailer, and overall the results have been impressive. We regularly exceed Target's projections for our weekly sales movement, and we hope to expand our offerings as well as our store count with Target in 2024.
You also created a Buffalo Plant Chicken Pizza with Daring Foods – what inspired this collaboration? And can we expect more partnerships?
We were thrilled to partner with Daring Foods for our Buffalo Chicken Pizza, which initially ran as an exclusive at Sprouts Farmers Market stores. While we are usually proud to manufacture all of our own pizza toppings, we saw this as an opportunity to work with the incredible team at Daring and gain some additional exposure in the market. And this is an absolutely delicious pizza that we hope all of your readers get a chance to try.
We do have a few other partnership plans in the pipeline, stay tuned!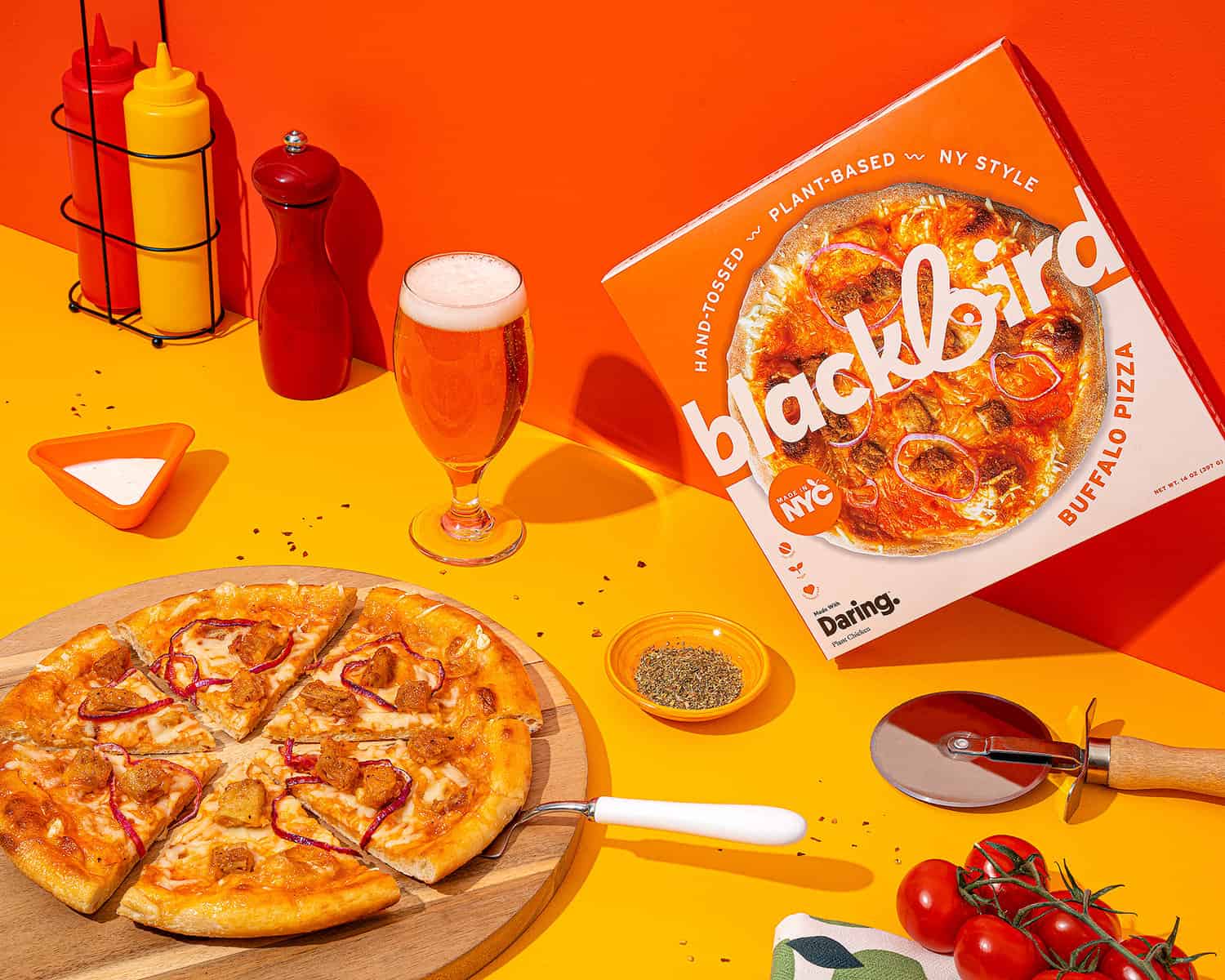 Are there any exciting new products or innovations in the pipeline?
While much of our attention is still focused on expanding the footprint of our existing product lines, we absolutely will keep innovating and developing new products. In the short term, we will of course be expanding our WINGS line beyond our current two varieties. Beyond that, most of our upcoming products will likely remain in the frozen section, but the focus will be on fun and exciting varieties of our existing products.
Looking ahead, what is your long-term vision for Blackbird?
We really see Blackbird staying at the forefront of the movement to bring delicious, high-quality plant-based comfort foods into the mainstream. Our focus on fun and familiar favorites has a strong appeal to everyone from strict vegans to flexitarians and all the way to the conventional consumer. Our long-term vision is for Blackbird to be a widely available household product for everyone to enjoy.