Michael Kleindl is the co-founder and managing partner of Blue Horizon Ventures, a Swiss-based Venture Capital Fund seeking to disrupt the existing supply chain of food with technology, innovation and best in class entrepreneurs.
Plant-based proteins, synthetic biology, cultured meat, and sustainability in the food system are the main areas of interest for Blue Horizon Ventures. We were extremely interested to receive Michael's unique insight into the world of vegan business investment.
What is the focus of Blue Horizon Ventures?
Blue Horizon Ventures is a food technology-focused venture capital fund founded in 2018 and managed by the three partners: Roger Lienhard, Michael Kleindl and Dr. Regina Hecker. The fund aims to support the movement towards a more sustainable food system through innovation, technology and entrepreneurship. The underlying mission of the fund is to promote a positive global impact on the environment, human health and animal welfare.
Does Blue Horizon Ventures invest only in plant-based or also in cultured products?
Our investments thesis builds on the strong belief that we as society will eat differently in the (very) near future. We do currently focus on four main areas where we have done and will be doing investments. This includes: 1. Alternative proteins (B2B and B2C) 2. Cultivated Food 3. Synthetic Biology and 4. General ideas that promote sustainability in the food system, mainly in the areas of Packaging and Food Waste. In the future we might want to look as well at the agro tech space.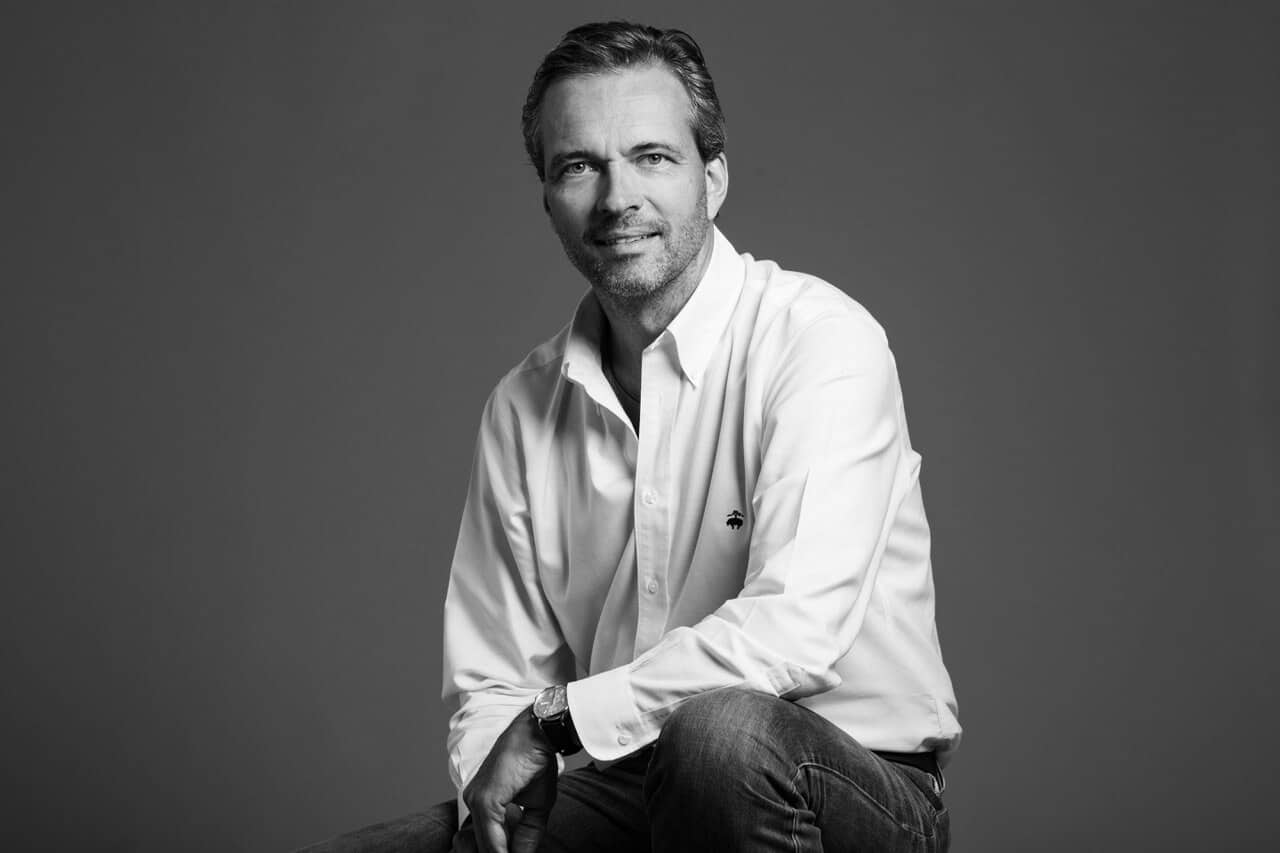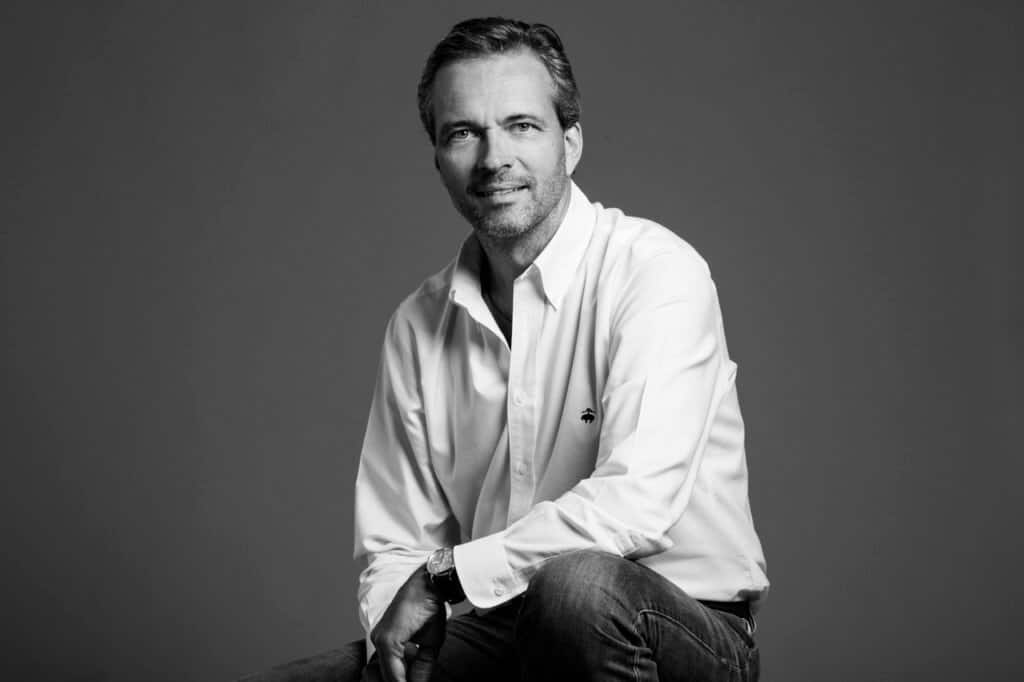 What is the connection to Blue Horizon Corporation?
Blue Horizon Corporation is the private investment vehicle of Roger Lienhard, a Swiss serial entrepreneur and investor. Roger via his company Blue Horizon Corporation is a shareholder of the General Partner, one of many investors in the fund. His private investments are completely independent of any work and investments in the fund.
What does the current portfolio look like and how much have you already invested in companies?
The current portfolio includes The Live Kindly Co., Veestro, Alpha Foods, Love Raw, Algama, TIPA, Human Food, and Clara Foods.
So far we have invested circa. EUR 30m. We do expect to add another 5 – 6 investments in the next quarter which will take the total amount of invested capital to EUR ca. 50 – 60M. So we continue to be very active. We believe the current COVID crisis is demonstrating the origins of the large problems we have in the current food system and this is now even further accelerating the way to a more sustainable food system. The crisis is creating opportunities for us.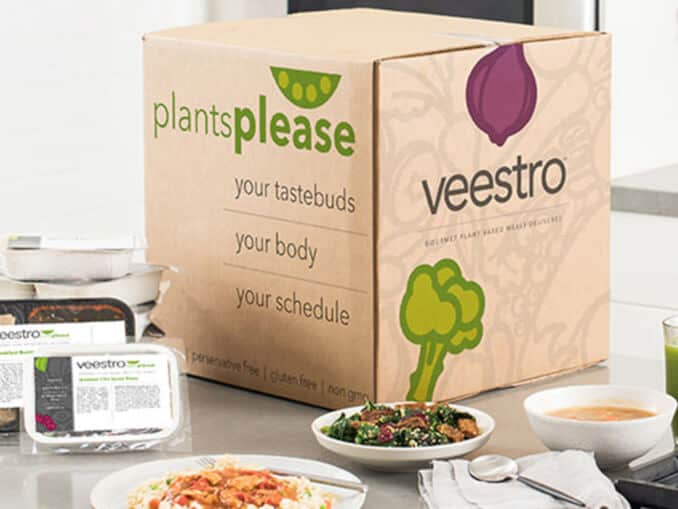 What new investments will Blue Horizon Ventures realize this year?
For obvious reasons I cannot yet disclose exactly which investments we will be carrying out. But I can say that there will be deals in Germany, Spain, the US and Mexico in very well diversified sectors and business models. Besides these 5 -6 scheduled investments for the second quarter (see above), which will bring the total portfolio number of companies to circa 13 – 14 I would estimate that we will add an additional 4 – 5 until the end of the year 2020. A fair estimate would be that by then we have invested circa EUR 70 – 80M. This will clearly put us in the top range of global investors in the Food Tech and Sustainability landscape in terms of the number of investments but as well in terms of capital deployed.
Who invests in Blue Horizon Ventures?
We do count on the support from a variety of large family offices, institutional investors funds and asset managers as well as some corporates from the food industry.
What conditions do companies have to meet in order to be considered for investment?
They have to fit into our investment thesis, so ideally be part of one of the four main areas we have identified: 1. Alternative proteins (B2B and B2C) 2. Cultivated Food 3. Synthetic Biology and 4. General ideas that promote sustainability in the food system, mainly in the areas of Packaging and Food Waste.
Most importantly we really want to see strong, innovative, hungry and ambitious entrepreneurs whom we can back with capital and help to fulfill their dreams.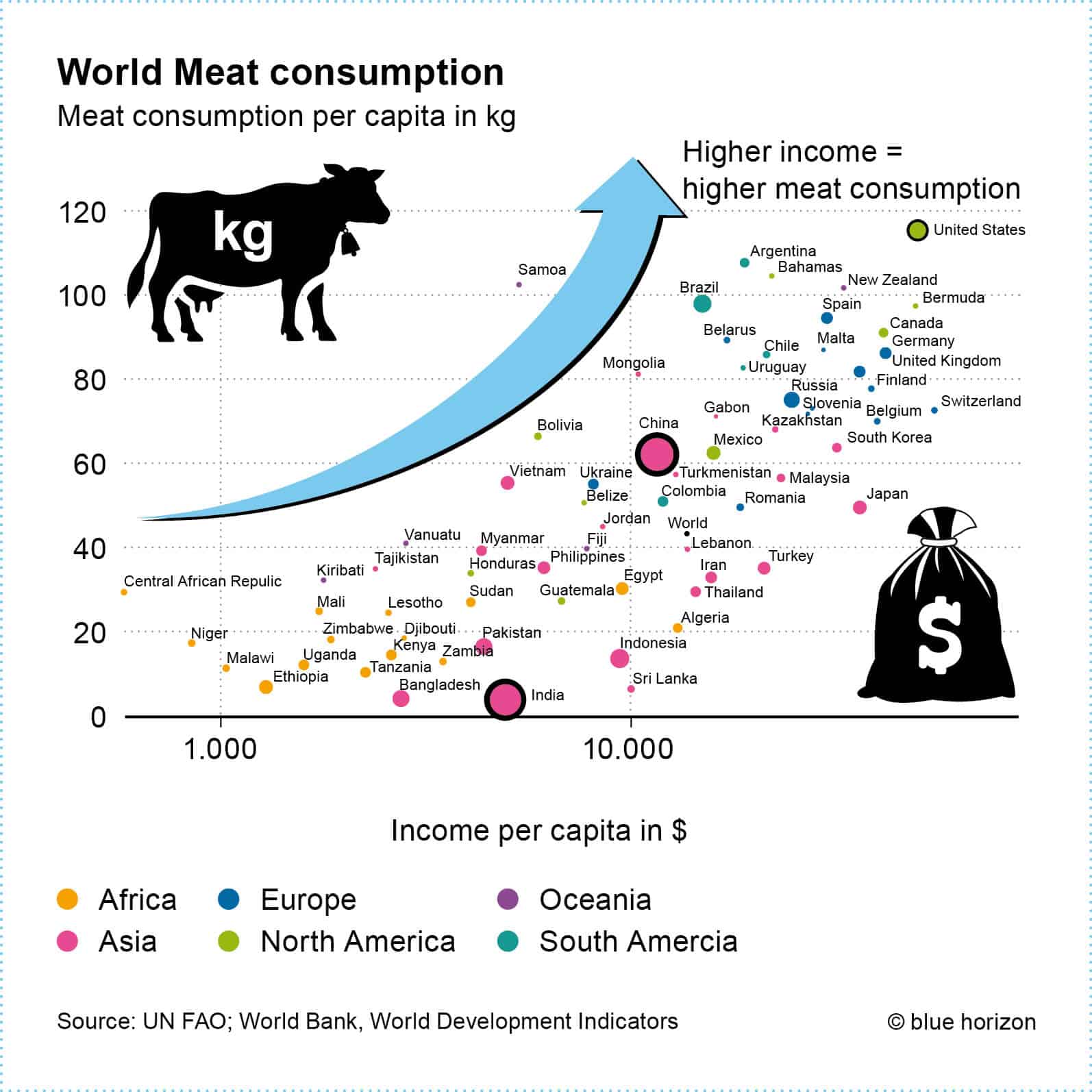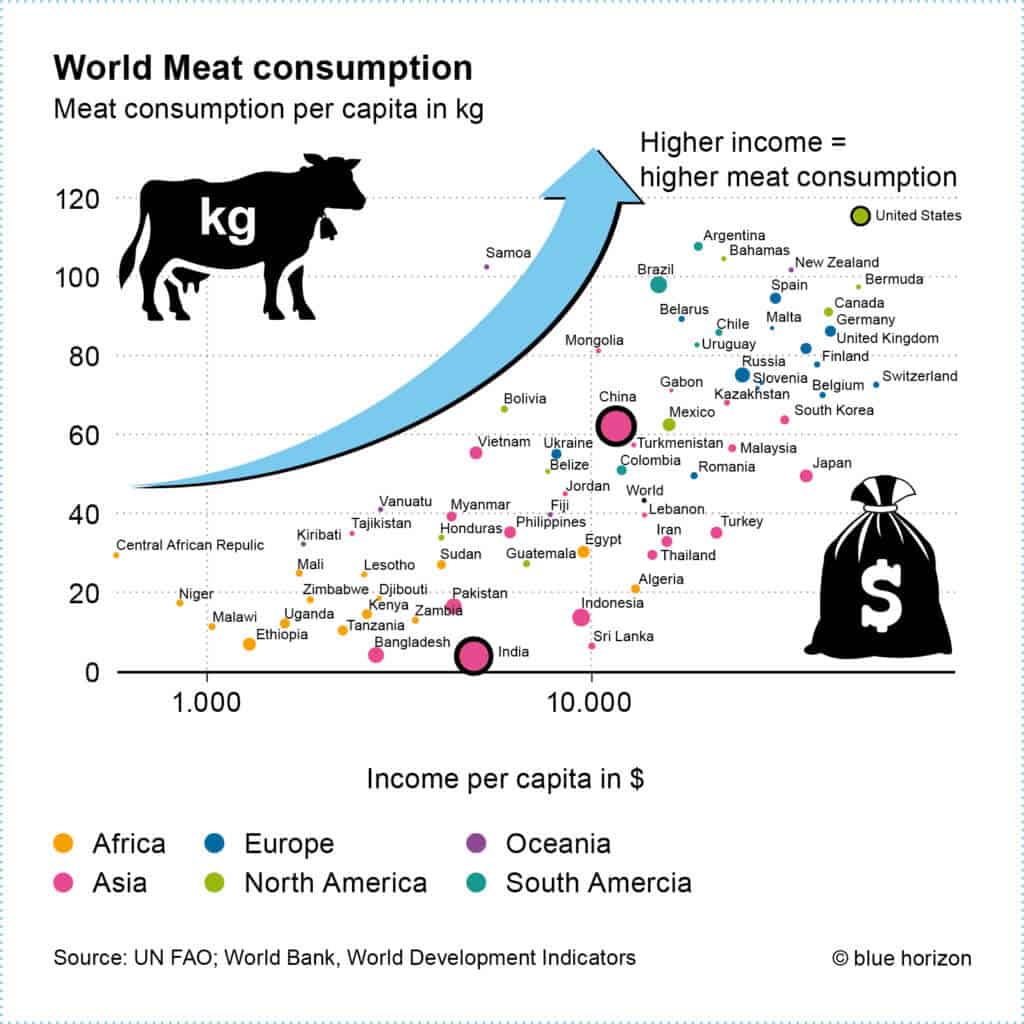 Other than that we can be very flexible on a variety of criteria. While we have a preference for Series A and B we are stage agnostic, which means we can do a seed investment as well as participate in a Pre-IPO round.
We like Europe a lot but operate on a global scale, so we can look at investments coming from all regions around the world. We target shareholding between 10 – 30 % over the lifetime of the company and love to provide value add as much as we can given the entrepreneurial DNA we have ourselves and our experience as entrepreneurs and investors.
Tickets in special circumstances can start as low as EUR 300 – 400K and can go up to ca. EUR 20 – 25M. Always over the lifespan of the company.
What advice are you giving your portfolio companies given the current macro conditions?
The first piece of advice is to remain "cash-rich" and dial back unnecessary expenses as raising capital in this environment may become more difficult or with terms less friendly to those that have been offered in recent months or years. This also provides an opportunity to scrutinise every cost on the income statement and filter out the important and optional ones. Exploring alternative financing options like grants or loans is also a good idea in this environment.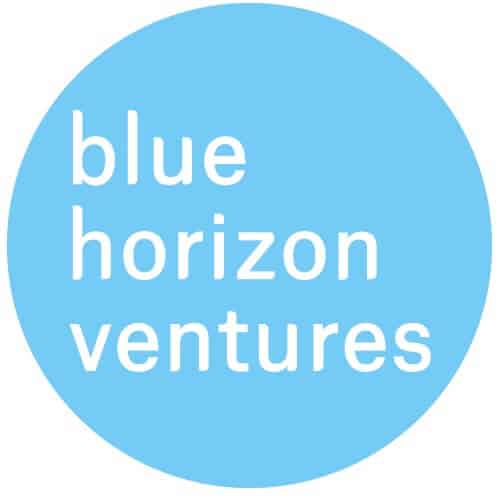 Second, remain aligned with the long term vision, but also build different scenarios to account for the reality that things are likely to get worse before getting better. This requires a delicate balance of vision, realism and discipline, but it's crucial for long term viability. We are committed to helping portfolio companies as they work through these options and providing a sounding board for challenges they may face.
What added value does BHV bring to startups, next to financial support?
One of Blue Horizon Ventures' strengths is its dynamic and mission-driven team including individuals from different cultural as well as professional backgrounds. Together with a strong international network, across both industry and academia, we are able to evaluate and support a company along its entire value chain and at different growth stages. Depending on the nature and phase of a business this can range from general corporate governance and warm introductions (e.g. to retail or other potential customers) to the development of scale-up models, marketing action plans and IP strategies. The partners at BHV also have the experience to facilitate and support different exit scenarios, including IPOs.
To identify and understand a company's needs early-on we like to stay in close contact with all our entrepreneurs…regular catch-up calls and site visits are part of it but we also enjoy talking and laughing over a drink.