Made with pride on the Isle of Bute in Scotland, Bute Island Foods produces a range of dairy free vegan cheeses which are a delicious, healthy cheese alternative – perfect for plant-based diets and people with dietary restrictions like lactose intolerance.
The award-winning team been manufacturing their "Scheese" for over 30 years and their story is an interesting one, coming from humble beginnings around a kitchen table, to selling their much-loved products throughout the UK, Europe, and Australia.
We were happy to speak with the lovely Laura Edwards, Public Relations Officer for the Scottish brand.
Please can you introduce your brand to our readers?
Bute Island Foods Ltd is a cheese alternative manufacturer based in Scotland. We have over 21 varieties and flavours of "Sheese", all of which are versatile and are made with quality ingredients.
How was the launch of your two new products (Block Cheddar Style with Garlic and Chives and Grated Hard Italian Style) received?
Consumers love our new products and we are constantly seeing creative ways in which they are being used. Our Instagram page is full of foodie inspiration.
Which of your products is the bestseller and why?
Our Garlic and Herb Creamy Sheese has always been a best seller, and recently people have been raving about our Greek Style Sheese. We believe it is because our products are so similar to the original, people are happy to know they aren't missing out on anything because our products exist.
What is your current portfolio and do you have any new products in development?
We currently have 11 Hard Styles, 6 Creamy Styles, 3 Wedges, 4 Pre-grated Styles and 4 Pre-Sliced Styles. Our development team are always working on new products and flavours and keeping an eye out for what consumers want, but it's top secret!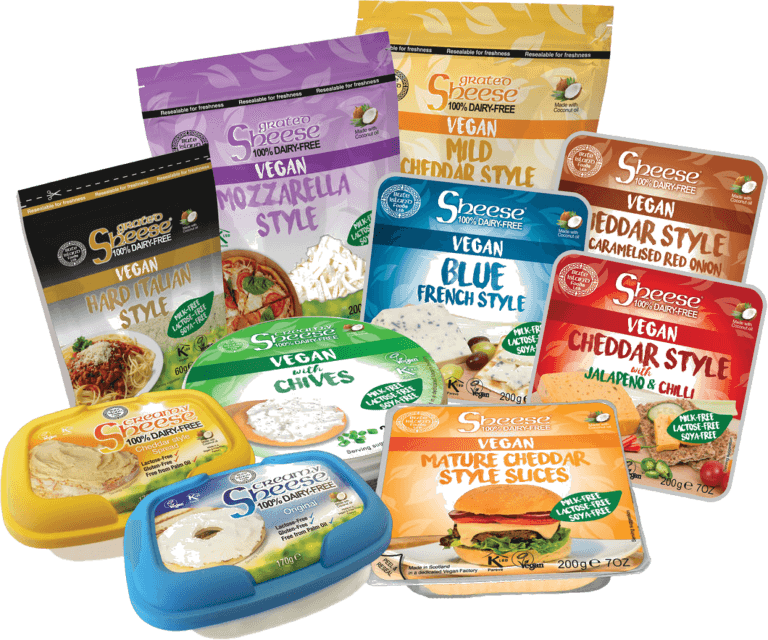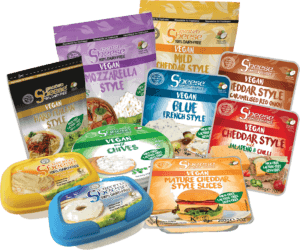 Could you explain what you mean by making "inclusive" food?
We want everyone to be able to eat our products for whatever reason they are choosing to do so, whether it be ethical, health related, religious or because of intolerances. Our aim is to become 100% inclusive.
In which markets are your products currently available and do you have any plans for expansion into other markets?
Currently, in the UK, we work closely with Tesco, Sainsburys and Asda to bring Sheese into the store under their free from ranges. Holland and Barrett stock our products, and also you can find our Sheese in a selection of Waitrose and Wholefoods stores. We also have customers in more local, independent markets around the world but unfortunately, we don't have access to information for every single one.
How do you assess the market for vegan cheese and do you see any interesting trends?
We often ask our consumers and customers what they are looking for or what they want to see next. Our media team also keep an eye out for new trends or feedback online through polls and surveys.
How long does it take for creating a new flavour from the idea to the final launch?
It can take a long time! We pride ourselves in the quality of the product, the flavour needs to be perfect and so does the texture. Sometimes we will do a first test and won't be happy with it, so we will go back and start over, or change the bits that we think it's missing. We would rather take time on a product and know it's right, than launch a product that our loyal consumers wouldn't be happy with.
Where do you see your brand in the next five years?
We hope to be reaching further around the globe! We've been attending expos in the USA for a few years now so hopefully our products will be launching there soon. And of course, we want a bigger portfolio of products, something for everyone!