Chunk Foods is on a mission to "make delicious, nutritious, plant-based whole cuts that are kind to the environment, and accessible to all," and has successfully launched its first development, plant-based whole-cut beef steak, utilizing solid state fermentation technology, with further plans to later pork, lamb, and poultry.
Recently, the biotech raised $15M in a seed round which it described as the biggest ever seed funding round for an Israeli plant-based company, with the funds set to be invested in one of the largest plant-based whole cuts factories in the world, scheduled for completion in Summer 2023.
Following the huge amount of noise around the steak's addition to menus in a well-known Florida steakhouse, which attracted press attention around the world (several of them denouncing the $69 price tag while failing to mention that some of the animal-based steaks are priced into the hundreds), it was certainly time to sit down with CEO and founder Amos Golan to get the full picture.
Please tell us briefly about the creation story behind Chunk Foods.
I moved to the US in 2016 to go to MIT, just around the same time when Impossible and Beyond became well known to the public, and have been absolutely intrigued by space ever since.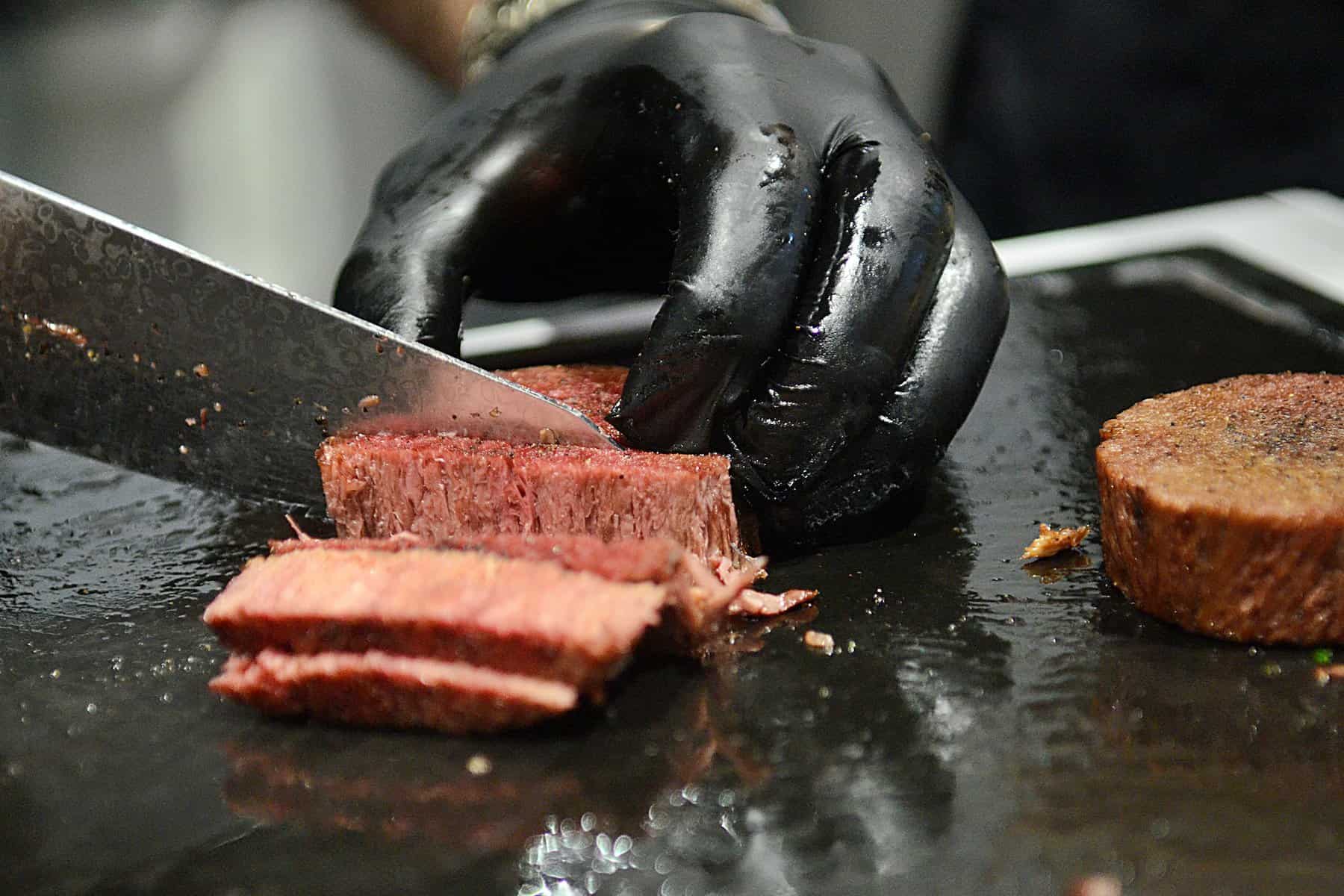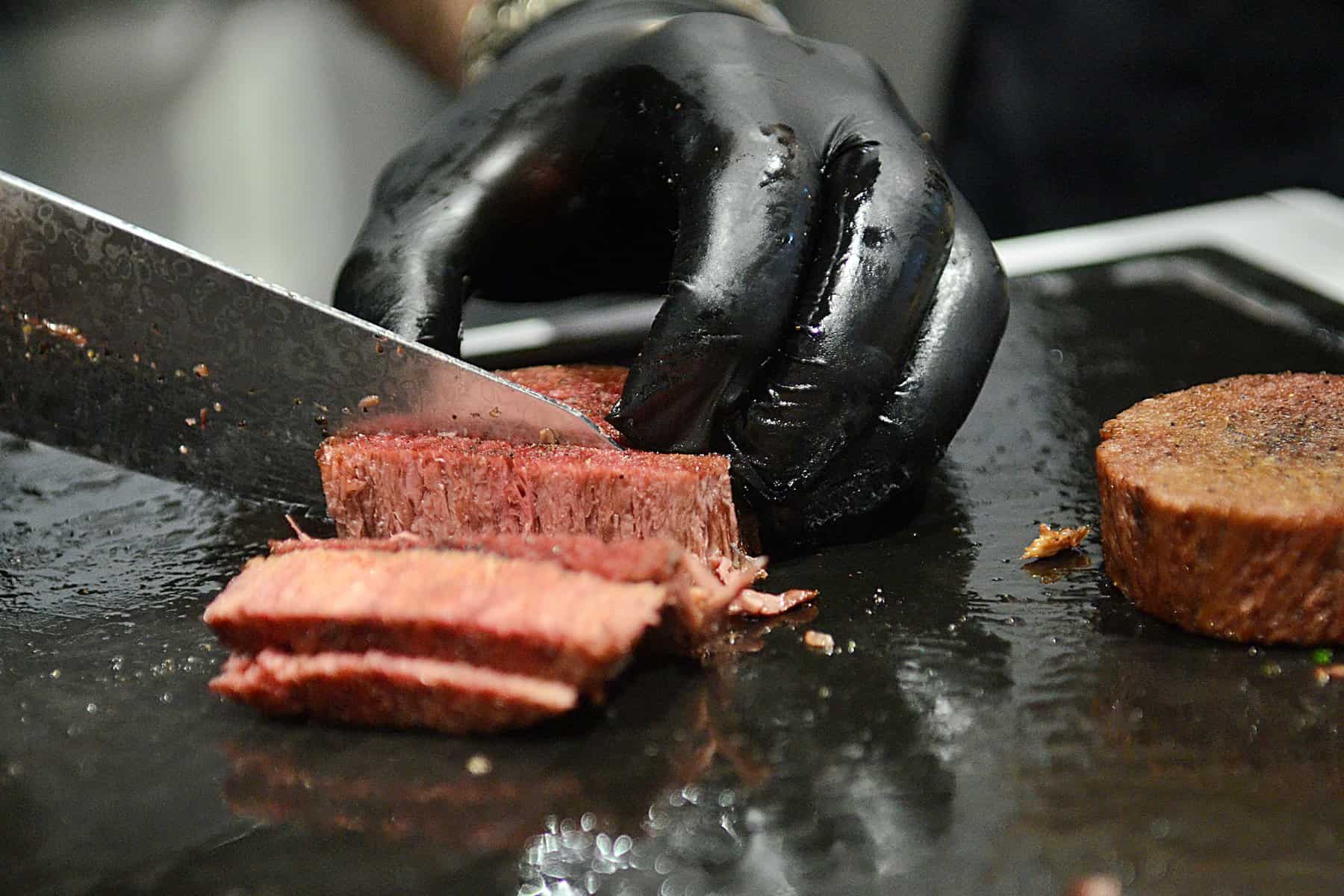 So a couple of months after the pandemic hit in 2020, and while everyone was growing their own sourdough starters or making viral feta pasta dishes, I was thinking about ways to create better meat alternatives. I knew I wanted to start a company, and to create a product that was healthier and cleaner than the products that you could find on the market. It was also clear to me that we had enough burgers and nuggets, and that people were craving something with texture! I realized that only very few companies have scaled solutions for plant-based whole-cut products that actually taste great.
So, I set out to create a plant-based meat that was delicious and made using as few recognizable ingredients as possible. Fast forward and we're now the first plant-based steak product to be a regular menu item in a large steakhouse chain in the US.
Please describe your current product portfolio
Currently, Chunk offers 4-6 ounce steaks, filets, cubed and pulled beef products to the foodservice market. Our products are radically different, yet comfortably familiar for operators and diners; They have a meaty texture and bite, and unmistakable umami flavors, and can be cooked exactly like meat without additional training required for staff. They can be BBQ'd, stewed, pan-fried, or even smoked just like meat.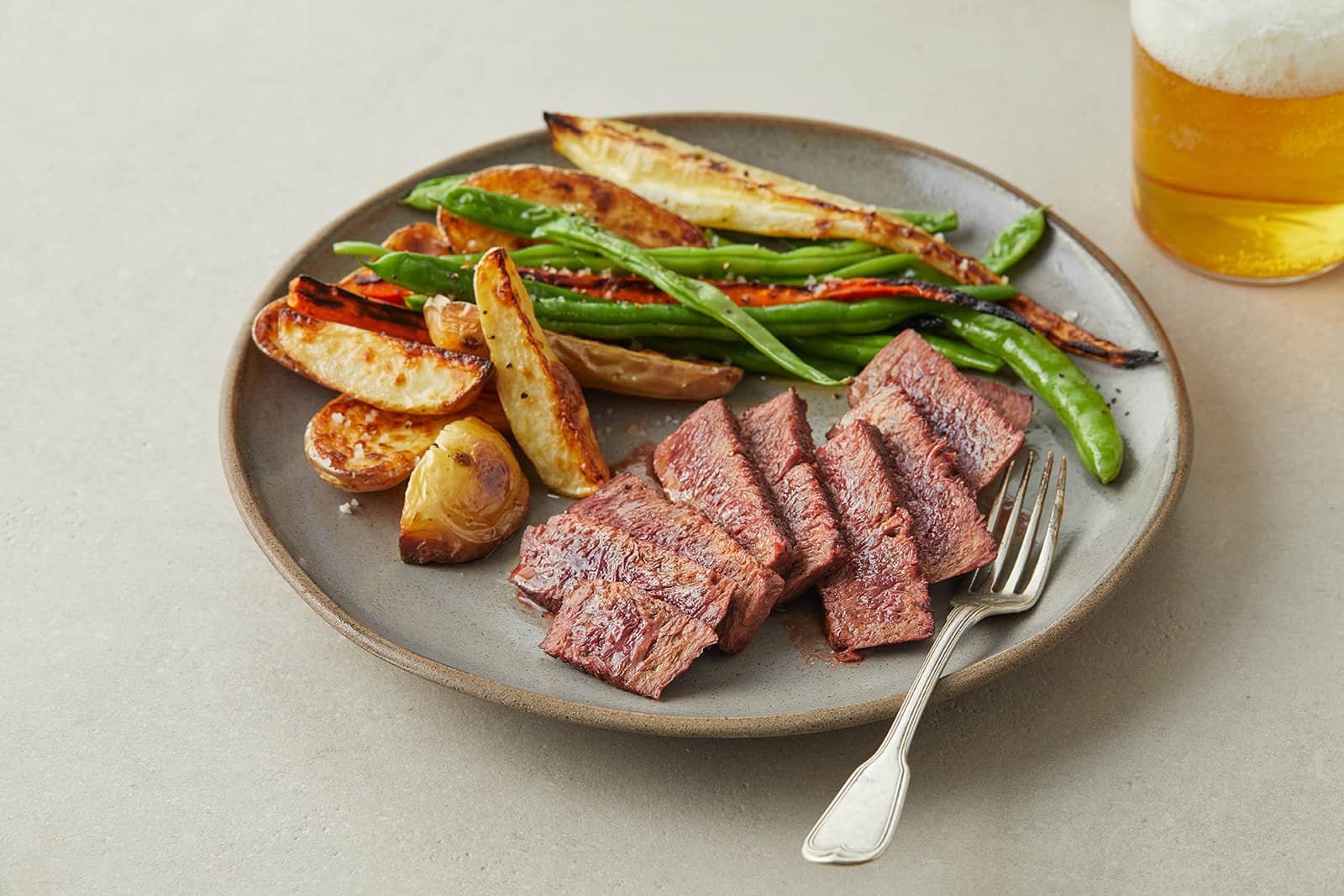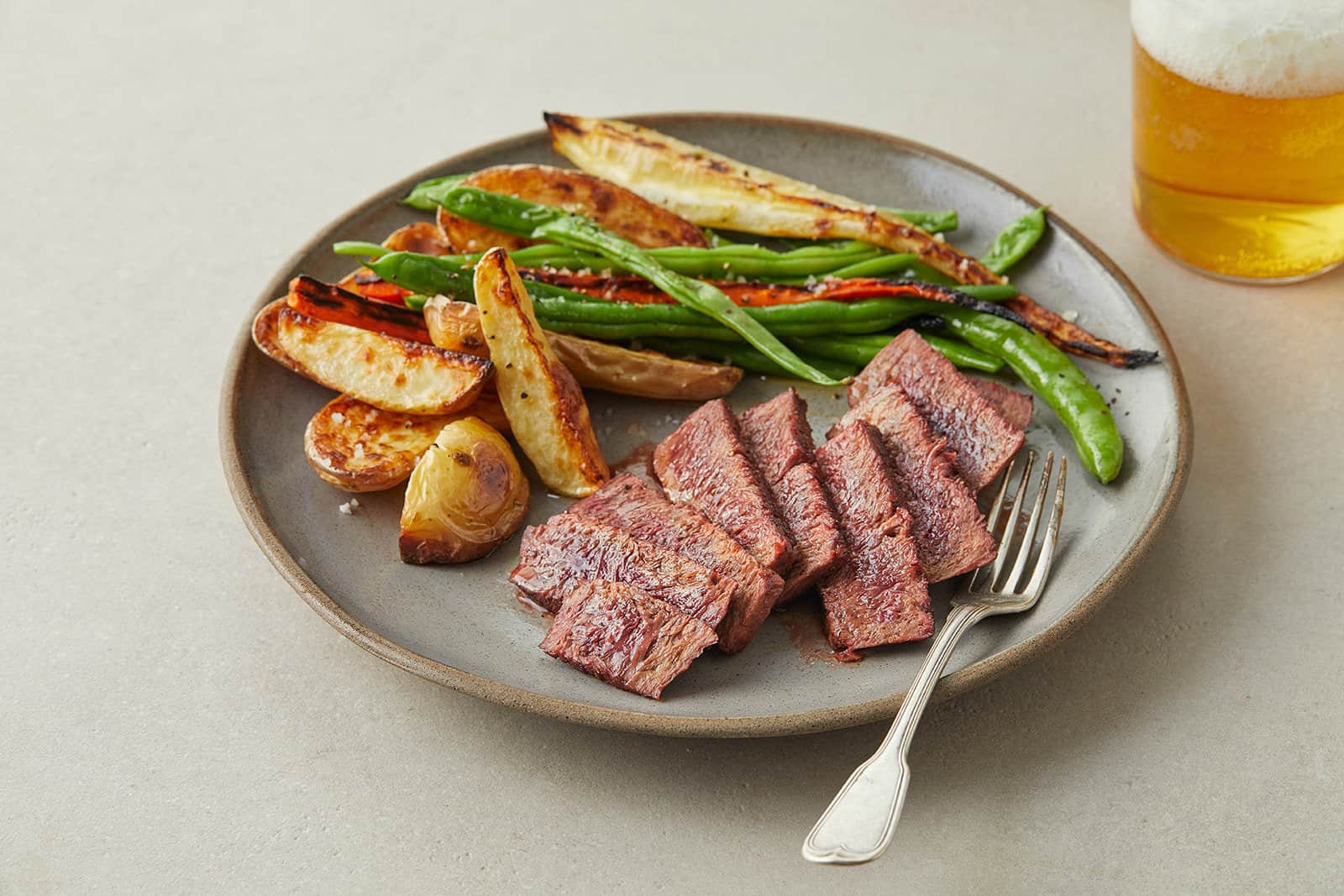 Most recently, you launched into Charley's Steak House – could you give us some insights into this cooperation and the feedback you received so far? What does this represent to Chunk and what further foodservice collabs are on the cards?
The feedback from our launch with Charley's Steak House in Orlando has been overwhelming. Actually, it was so good that we decided to open the Tampa location earlier than expected. We knew this announcement was historic, marking the first time a traditional steakhouse chain in America is serving a plant-based steak, but I'd be remiss to say we expected this type of international media attention. It's truly been incredible, and positions Chunk as a global leader in the space.
"These are the moments we live for at Chunk"
Customers who have been visiting Charley's in just the first few weeks of the announcement are raving about how delicious and juicy the steak is. The best part about our launch at Charley's has been that for the first time, some of their customers could share the experience with the people they love. For example, a daughter and her two kids were visiting Orlando to see her father who lives there. The father is a regular at Charley's, but he's never been able to enjoy his favorite restaurant with his daughter and grandkids because they're all vegan. Well after reading about Chunk being offered there in the NYPost they made reservations and enjoyed a big steak meal together as a family. These are the moments we live for at Chunk. Bringing people together, over a delicious meal.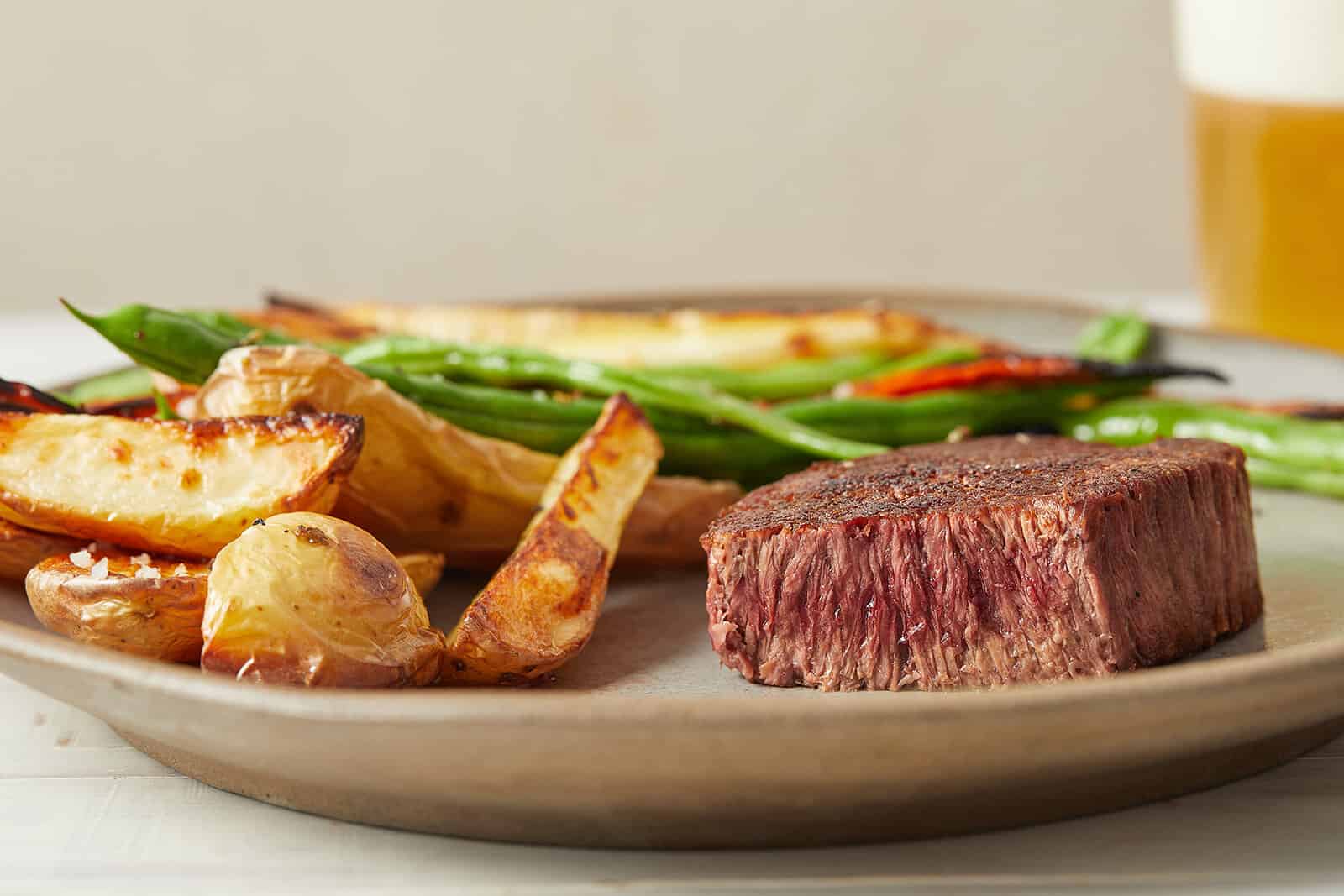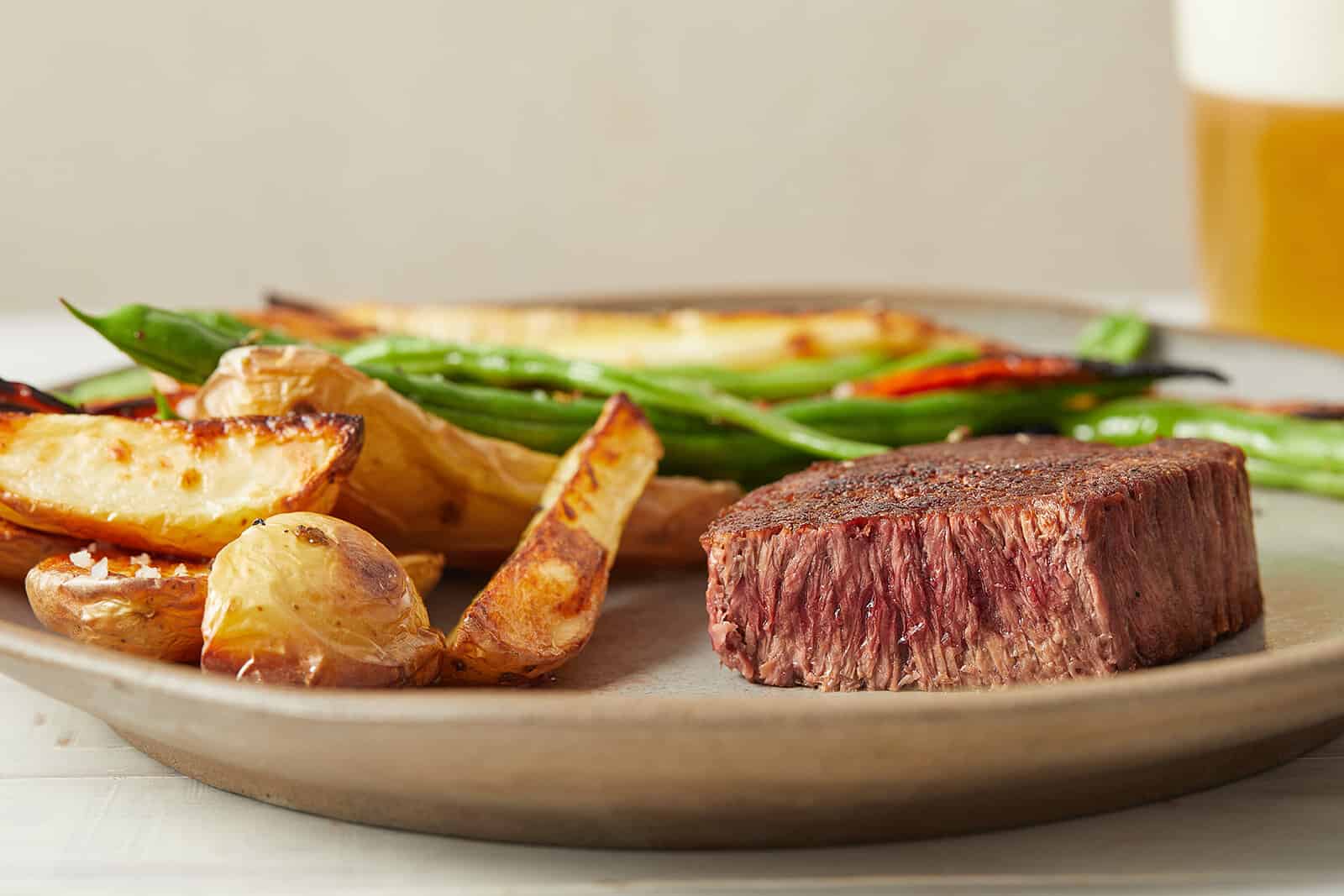 Why was it important for Chunk to launch onto menus at a traditional steakhouse? What impact can this make?
This milestone is incredibly significant for Chunk, and for the plant-based industry as a whole. Chunk is the first plant-based brand ever to have its product added as a regular menu item in a traditional and well-respected steakhouse chain in the US. Chunk is listed on the same menu as other premium cuts of beef thanks to its exquisite culinary performance, great taste and texture, clean ingredient list, and impressive nutritional profile.
"…the plant-based category is very much just in its infancy and will grow considerably"
This marks a major breakthrough for the whole category by greatly expanding the addressable market for plant-based meats, a category that has been stagnant in the past 2-3 years. Steak houses in the US sell over $14B of steak, and tapping into what was previously an unattainable market marks a tremendous step in the right direction, making plant-based eating accessible and desirable to more Americans and marking Chunk as an industry leader. Despite some negative headwinds for the industry in the past year or so, visionaries like Talk of the Town Restaurant Group show that the plant-based category is very much just in its infancy and will grow considerably, with companies like Chunk leading the pack.
In 2022, you referred to your $15M seed funding round as the "biggest ever" for an Israeli plant-based company – how would you describe the domestic landscape for plant-based business and are you on the lookout for local partnerships?
The plant-based industry in Israel is young and very much booming. Food technology is one of the fastest-growing industries here, with many talented scientists and founders working to create new delicious products and ingredients.
We're mostly focused on the US market at this time. However, I would love to find a few great restaurant partners in Tel Aviv for our incredible team here to enjoy some Chunk and take friends and family to try in a restaurant setting. It's definitely something we've discussed.
The plant-based whole cuts industry is currently proving to the world what state-of-the-art technology is capable of; could you tell us how Chunk differs from other manufacturers in the whole cuts space?
Chunk focuses on a natural fermentation technology, which is used in the foods we all love and eat regularly such as coffee and cocoa, bread and cheese. This type of fermentation is a critical enabler in the food industry and is responsible for many of the flavors and textures we love.
When compared to submerged fermentation which is used by some of our competitors, a process that's common in the pharmaceutical industry; solid-state fermentation requires less water and resources and results in a superior product in terms of taste and texture. When compared to classic extrusion technologies, such as those used by others in the space, our products are juicier, have much better and more realistic texture and mouthfeel, and do not require binders or methylcellulose.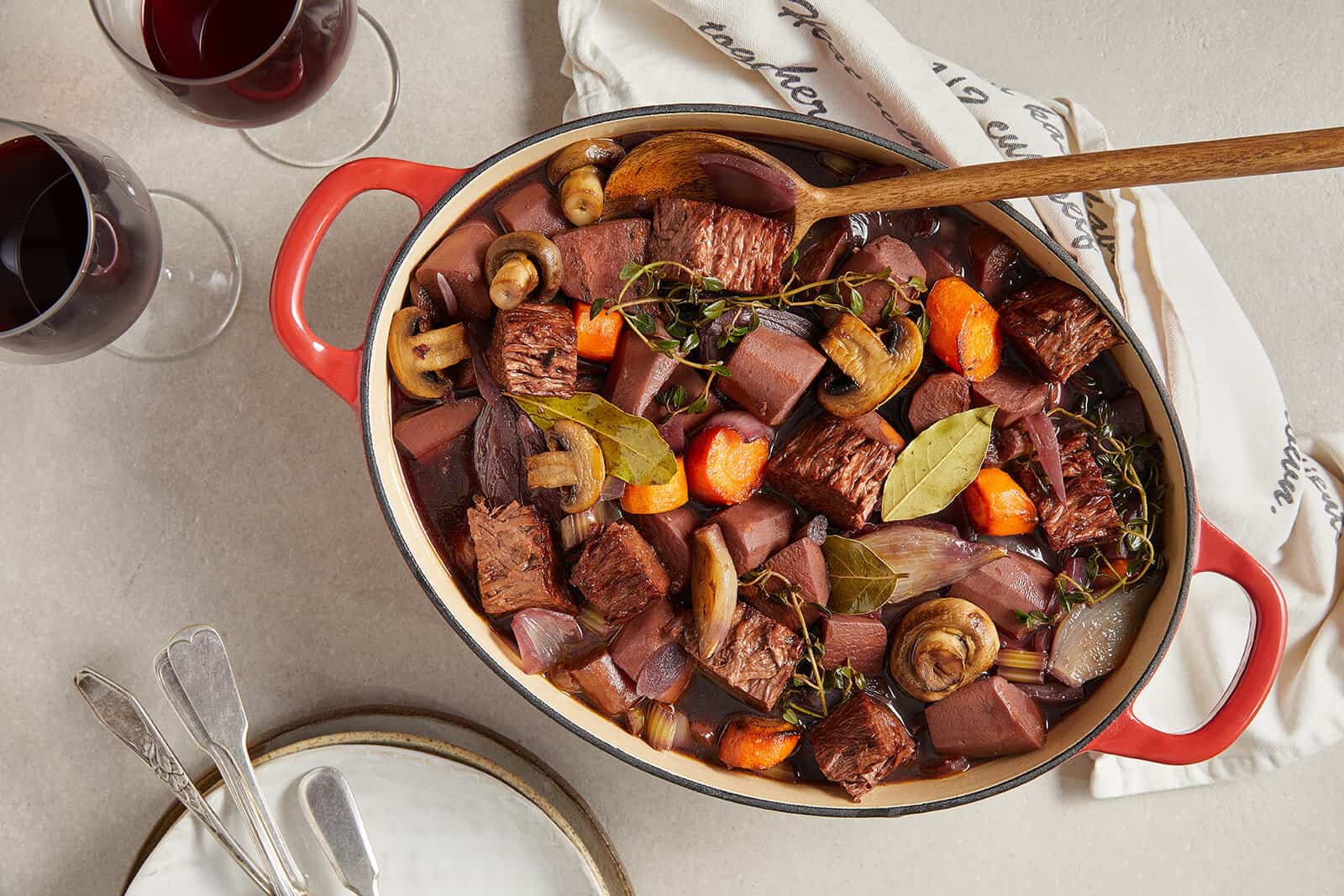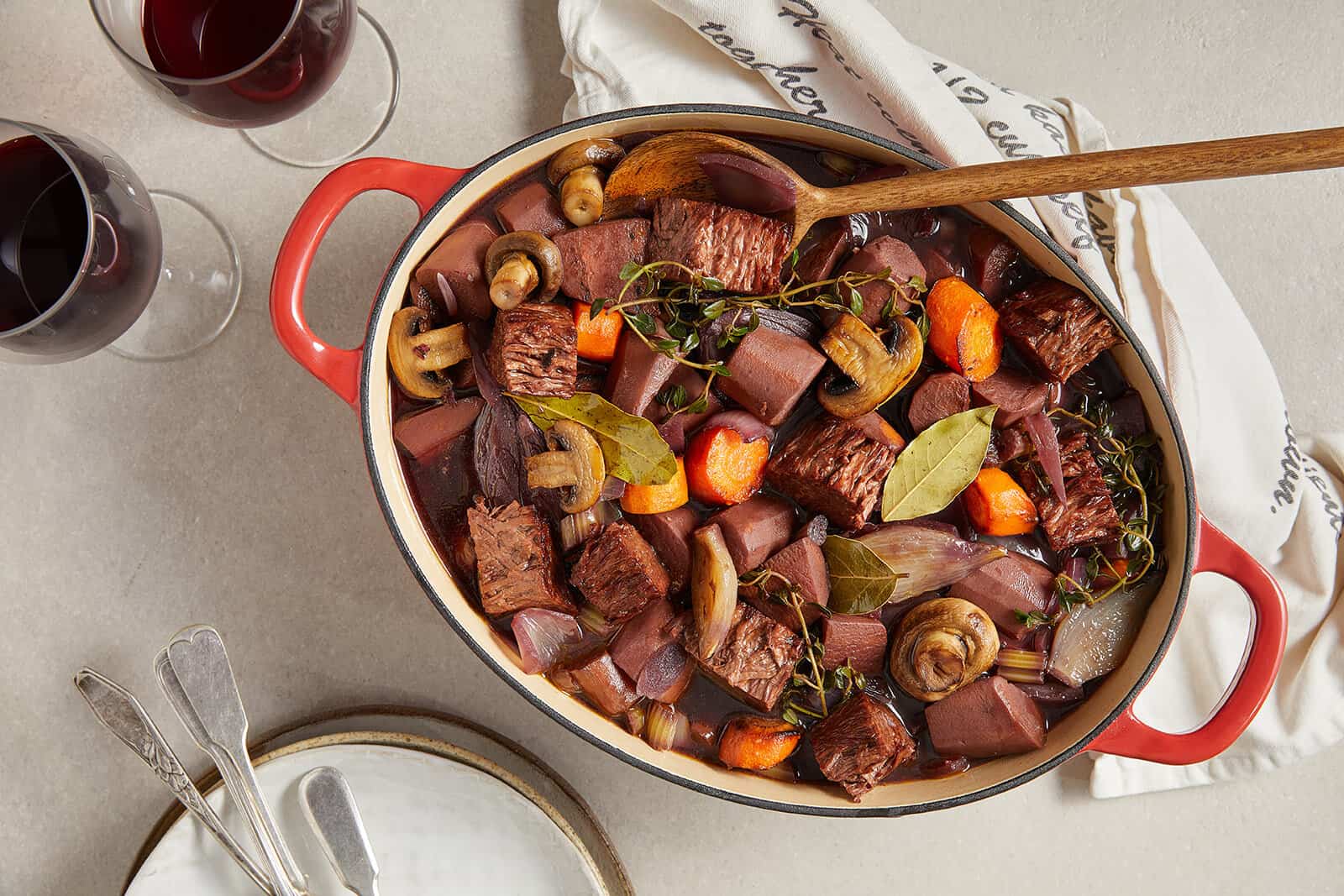 Chunk's technology offers the best of both worlds; scalability, efficiency, and cost-effectiveness, while delivering on taste, and texture. The patented process we developed offers major advantages in scaleup and manufacturing, better control of product properties and competitive unit economics.
Tell us more about your strategy as a brand and the opportunity you see in expanding the addressable market for the plant-based industry with sophisticated whole cuts.
At Chunk, we set out to create a new category of food for every day – one that brings together the unrivaled nutritional benefits of plants with the deeply satisfying taste, texture and chew of your favorite whole cut. We aim to create a new classic, one that disrupts expectations, delivering a mouthwateringly tender, juicy filet, made simply and naturally from plants.
"…we're keen on comparing ourselves to beef. That's our competition"
To achieve this we're focused on creating exceptional experiences for consumers, and we believe the best way to achieve this is through foodservice. We want diners to enjoy Chunk just as they would any other steak or cut of meat. We don't compare ourselves to others in the plant-based industry, instead we're keen on comparing ourselves to beef. That's our competition. And in doing this, by creating a product that is truly comparable to beef and meets the culinary requirements of restaurant operators and their clients, we're expanding the addressable market for the plant-based industry.
Find out more at https://www.chunkfoods.com/