Headquartered in Firminy, France, Clextral is a medium-sized company that has specialized in the design, manufacture, and installation of twin-screw extrusion systems (extruder and complete line) for various industries since 1956. The company is now a global leader in the field and has been working with the alternative proteins industry for over three decades.
Clextral has a global presence, serving international customers via 12 subsidiaries worldwide. The company also has two test centers (Firminy in France and Tampa in the USA) where it runs extrusion trials for alternative proteins.
Emmanuel Lavocat is an Extrusion Process Engineer and Alternative Proteins Market Manager at Clextral. He has an engineering degree from Compiègne Technology University, and has been working for Clextral since 1999. We spoke to him to find out more about the company and its work with the alternative proteins industry.
What does Clextral stand for?
Clextral stands for innovation, quality, and customer satisfaction. We work closely with our clients to understand their requirements, and then manufacture the appropriate twin-screw extrusion systems that optimize efficiency, product quality, and consistency.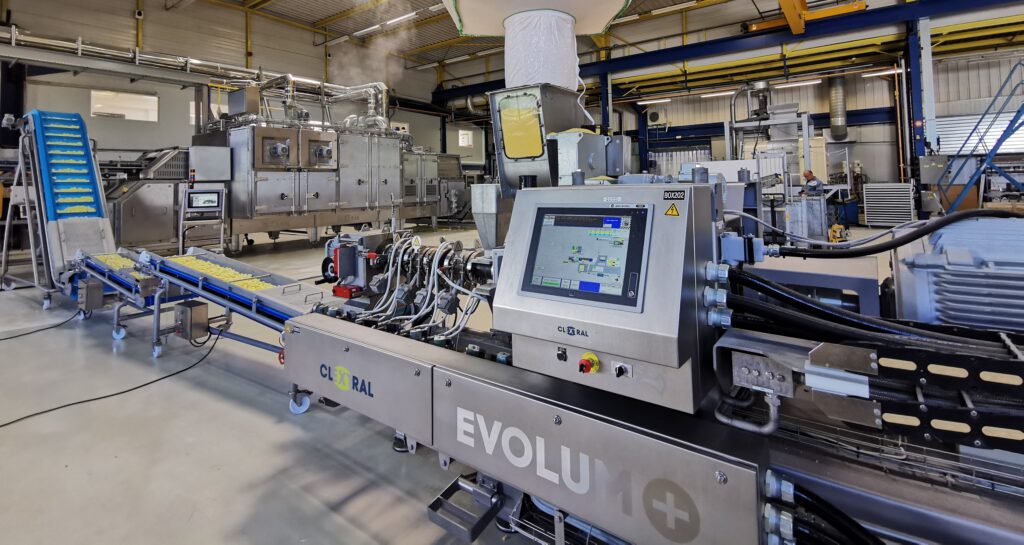 Can you tell us more about your experience in alternative protein extrusion?
Clextral has more than 35 years of experience and expertise in supplying twin-screw extruder systems for the alternative proteins industry. We have two continuous extrusion processes in the field of alternative proteins — TVP (dry process) and HME (wet process).
The first Clextral twin-screw extruders were sold in 1990 for the production of TVP, and in the late nineties for the HME industry. Since then, we have installed twin-screw extrusion systems for the production of alternative proteins on all manned continents.
Which types of extruders can be used for alternative proteins?
Extrusion is a versatile, efficient, and widely used process in the food industry, especially for the production of TVP and HME products. The type of extruder used can vary depending on the raw materials and the type of products.
Extruders used for the manufacturing of TVP are mainly single-screw and twin-screw in design. However, twin-screw extruders are much more flexible and offer more control, so they can produce a much wider range of products with a much broader range of raw materials (e.g. higher fat content). For HME production, twin-screw extruders remain the best and only type of extruders used due to the high moisture content during operation.
Small lab-scale extruders are often used to test new formulations and processes for alternative protein production. These extruders allow scientists and food technologists to experiment with different ingredients and conditions before scaling up to larger production units. At Clextral, we supply twin-screw extruders from small lab-scale up to large production systems.
What is Clextral's USP?
Clextral's USP lies in its expertise in twin-screw extrusion technology, versatility across industries, commitment to innovation, process efficiency, global presence, and comprehensive customer support. These factors make Clextral a leading provider of twin-screw extrusion solutions for a wide range of applications, including plant-based or alternative proteins.
Can we meet your team this year at international trade shows or summits?
Of course, yes. For example, to name only a few, we will be present at the Asia Pacific Agri-food Innovation Summit from October 31 to November 2 in Singapore, as well as at Plant Based World Expo Europe (stand E29) on November 15 and 16 in London. We will also attend Gulfood Manufacturing (Hall 4, booth D4-48) from November 7 to 9 in Dubai.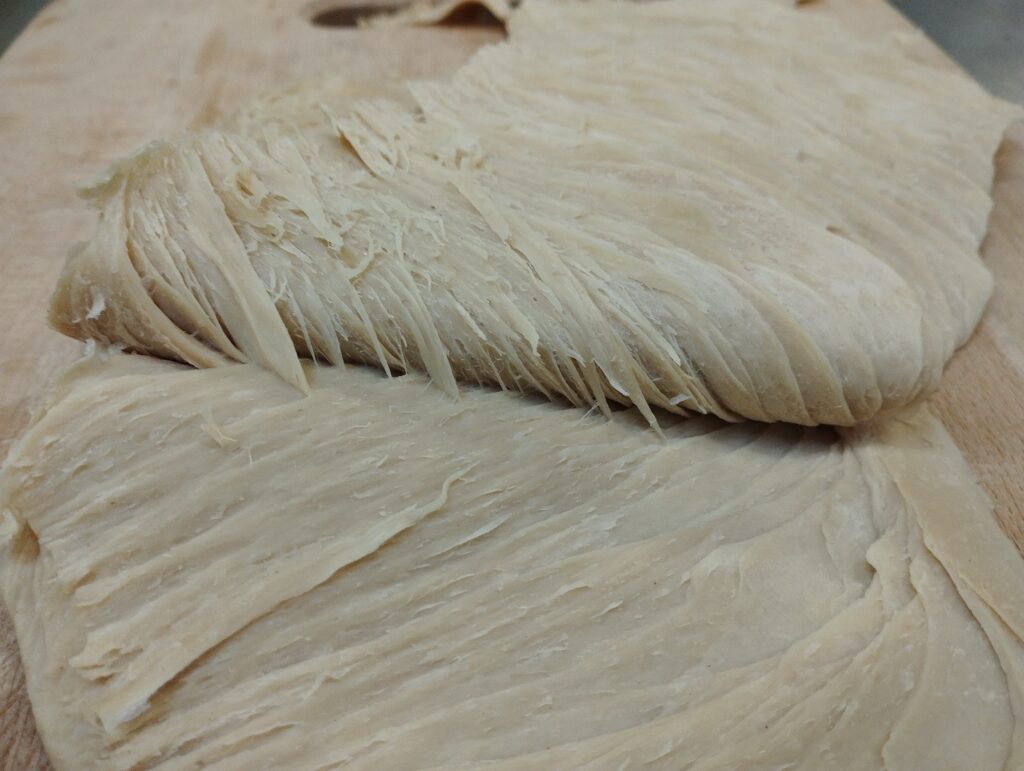 Can you tell us briefly about your latest developments for alternative proteins?
For the wet extrusion process (HME), we recently launched our patented High Capacity Die (HCD), which makes it possible to double production using the same footprint as a standard die. It can now bring up to 1200 kg/h of HME product out of the extrusion die for the biggest extrusion units.
We are also finalizing the development of our new patented Texturation Technology named Galaxy, which opens new textural space. It enables the production of larger fibered products (whole cut type), without really making concessions on the capacity. The products obtained are softer and more tender, and the texture is more delicate and equivalent to that of meat or fish.
If you are interested in our latest developments or specific services, I recommend visiting our official website or contacting us directly for the most up-to-date information.