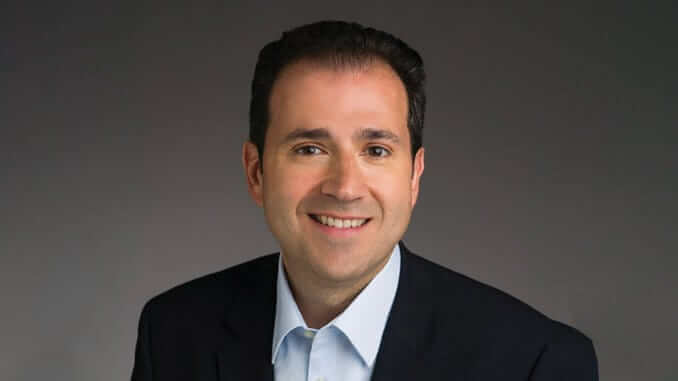 Yesterday 5th May, multinational food giant Danone announced a new chapter in its plant-forward direction, hiring ex Coca Cola exec Shane Grant to head the push, as part of intentions to reach worldwide plant-based sales to €5 billion by 2025. It's a bold move for the Paris-based corporation amid fascinating times in the food industry.
North America Essential Dairy and Plant-Based, Danone's biggest business and the biggest B Corp in the world, is now at the forefront of Danone's drive to capture greater growth and value in the plant-based space.
We spoke with Domenic Borrelli, President of Plant-Based Food & Beverages and Premium Dairy at Danone North America, specifically about the Danone subsidiary Silk, which has recently launched five brand new products and continues to see increased success as dairy alternatives dominate around the world.
Please introduce Silk to our readers
Silk has been pioneering progress since 1977 with humble beginnings in Boulder, Colorado, a thriving market for natural and plant-based foods. While plant-based alternatives weren't mainstream yet, our founder Steve Demos recognized the benefits of a plant-based diet and set out to start a soy company. Over the years, and through expansion to new plant-bases and products, the brand has become much more.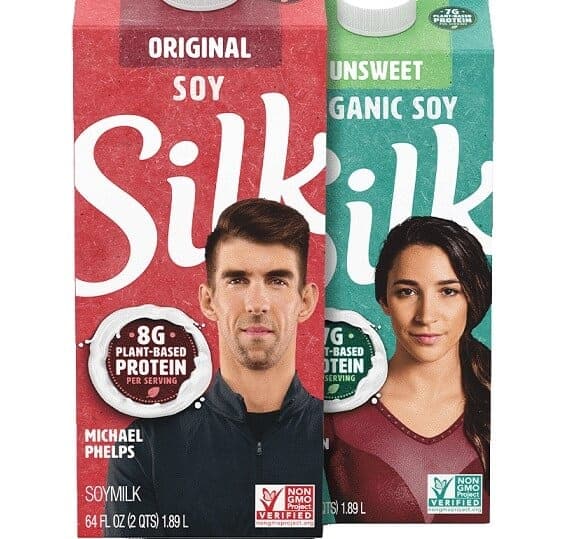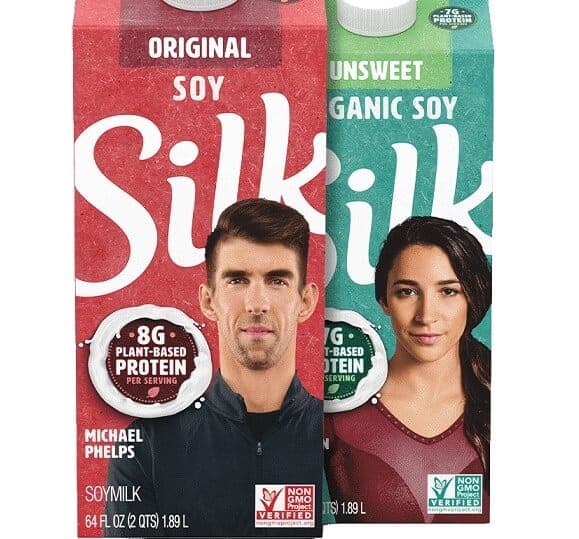 In 1996, Silk Soymilk launched nationwide and saw a surge in growth when grocery store chains put it in the refrigerated area next to other comparable use products. The plant-based beverage category was rooted in soy with the goal of being a plant-based option for traditional dairy milk usage occasions. In the U.S., Silk Soymilk was one of the first non-dairy alternatives to hit store shelves, pioneering the trail for the fast-growing plant-based beverage category we know today.
As people began to experience the benefits of plant-based nutrition, Silk grew to offer a variety of new products including soymilk, almondmilk, cashewmilk, coconut milk, oatmilk, dairy-free coffee creamers, and dairy-free yogurt alternatives. At our core – since brand inception – the same belief holds true: We believe there's a better way to nourish people and the planet.
What is your current vegan portfolio?
We are proud to share that everything in our Silk portfolio is 100% vegan and dairy-free! The calcium used in our products comes from natural limestone, and all other vitamins are not sourced from animals or by-products. We believe that plant-based living is important for our health and the planet, so we continuously strive to create delicious vegan and dairy-free products.
Which product is your bestseller, and why?
Silk Almondmilk is our bestselling product in the beverage aisle, however, Silk's oatmilk and protein nutmilk lines continue to grow in the marketplace with momentum in soy, cashew and coconut. Consumers continue to look for great taste and variety in plant-based food and beverages, so we know that plays a critical role in the marketplace today.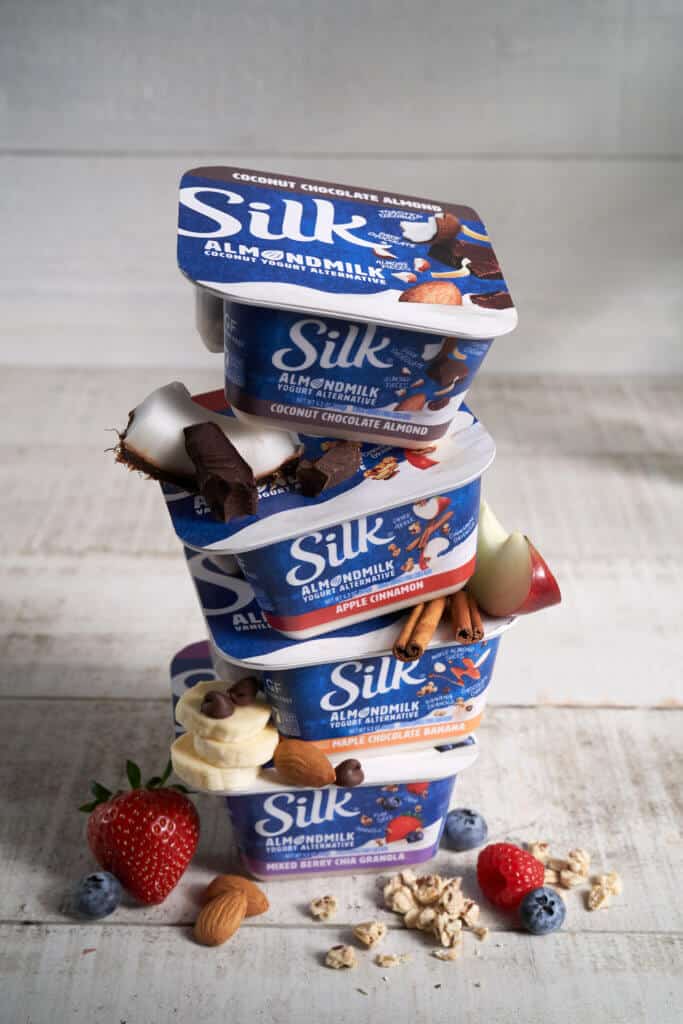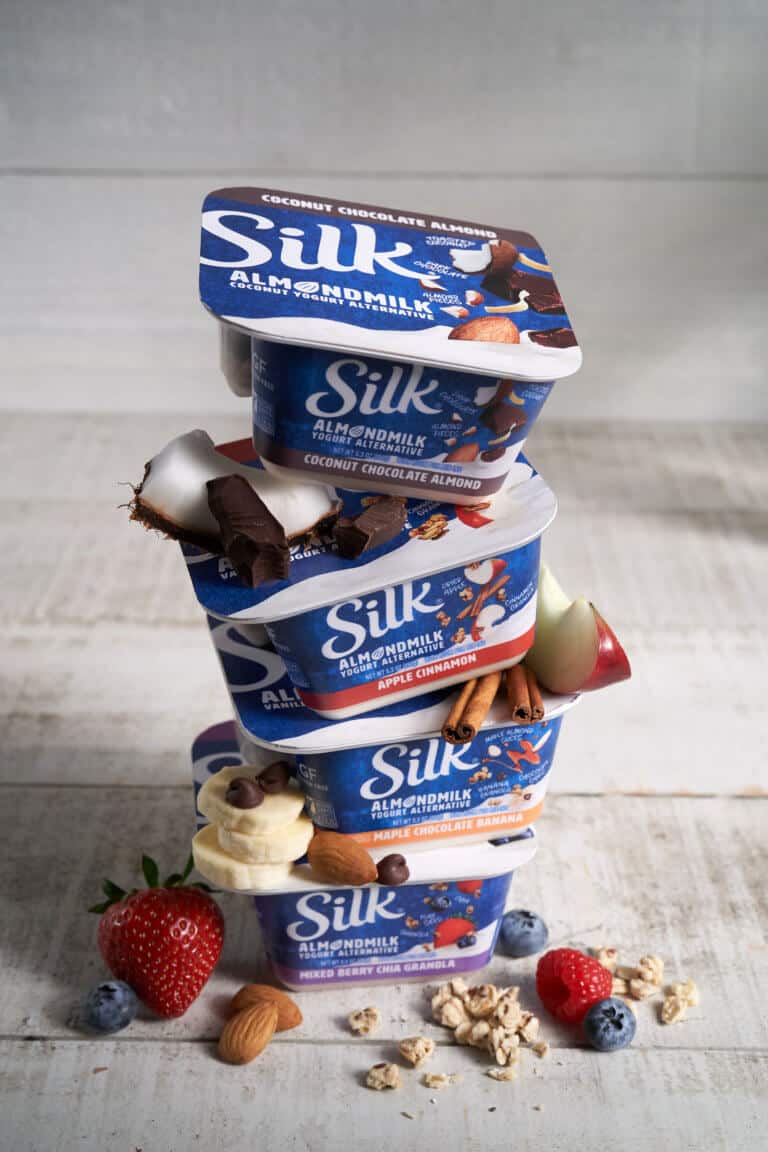 Tell us about your most recent launches such as the mix in yogurt range.
In the past three months, Silk launched five innovative products – Silk DHA Omega-3 pea, oat and almondmilk, Silk Dairy-Free Heavy Whipping Cream Alternative, Silk Dairy-Free Half & Half Alternative, Silk Ready to Drink Lattes and Silk Almondmilk Mix-Ins – which have all been positively received. Most recently, we debuted Mix-Ins Yogurt Alternative. Keeping in mind that 94% of Americans snack daily, we created this dairy-free snack for a great tasting on-the-go option for the whole family.
In which markets is Silk currently available and do you have plans to expand?
Silk products are sold in supermarkets, as well as club stores, c-stores, and through foodservice channels in more than 18 countries around the world.
In your opinion, what is the future of dairy and the role of plant-based products within it?
Many Americans are looking for sustainable and nutritious solutions to add to their diets and swapping plant-based alternatives for traditional dairy options is a step towards progress.
The variety in the dairy aisle is empowering consumer choice. Silk is on a mission to educate Americans about the health and environmental benefits of consuming more plants, and in turn, inspire more people to add dairy-free milk alternatives to their grocery lists.
As the flexitarian trend continues, we expect that nutrition will become increasingly important to consumers, particularly for nutrients like protein and Omega-3s. We predict that the emphasis on plant-based nutrition will accelerate over time, and we are here to help meet those needs.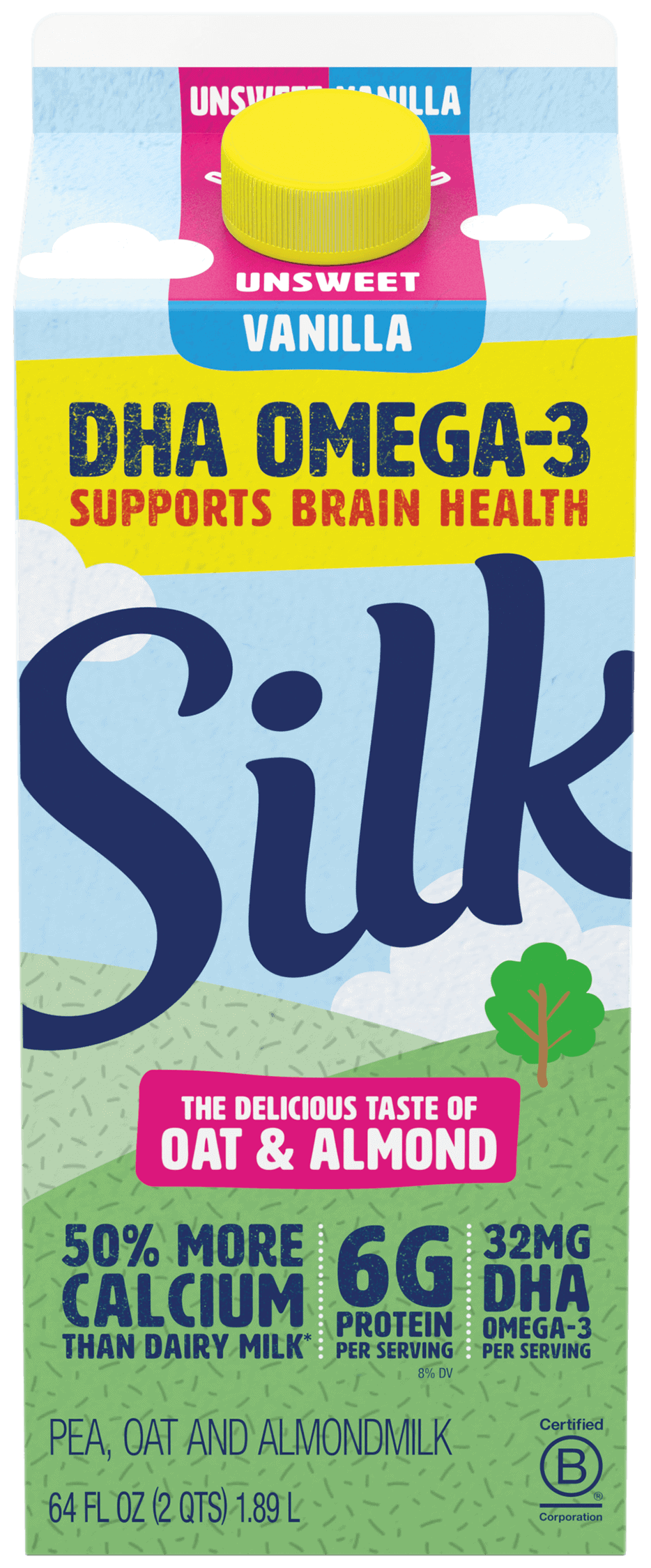 Overall, consumers are recognizing dairy-free doesn't only need to be for those with allergens or those practicing a dairy-free lifestyle but can simply be enjoyed because it's delicious!
Which dairy alternative is most sustainable – there have been some questions over the sustainability of almond recently – what are your thoughts on this?
Plant-based products are extremely sustainable as it takes 80% less water to produce a half gallon of Silk milk than conventional dairy milk*. As a company, Silk is devoted to sustainability and progress. We're actively working towards using only paperboard for our cartons that are certified by the Forest Stewardship Council and the Rainforest Alliance for more sustainable and economic sourcing.
Additionally, as part of our commitment to supporting pollinators that play a key role in almond production, we planted more than 25 linear miles of drought-resistant, flowering, native California hedgerow plants on the orchards owned by families that supply our almonds.
Silk also supports a groundwater recharge program in California and partners with Change the Course to help preserve the ecological health of the Colorado River basin. This allows us to balance all the water used in our own manufacturing plants to make all our products by restoring it back to nature. So, when you choose Silk products, you choose to commit to sustainability through water conservation, recycling and supporting pollinators.
*Based on a 2013 Water footprint assessment conducted by Silk for original soymilk, almondmilk and coconutmilk using the Water Footprint Network methodology, ISO 14046 framework, and the average annual consumption of Silk by U.S. households.
Do you have any new releases currently in development? Do you have any plans to expand into nondairy cheese?
We're always developing new and innovative ways to bring plant-based products to market and finding ways to meet consumer needs while fueling passions for the plant. Stay tuned!
Where do you see Silk in 5 years?
Our mission is to continue advancing plant-based lifestyles with delicious tasting products. In five years, we hope to see more people — vegans and flexitarians alike —adding plant-based products into their everyday diets as a tasty choice.