Daring, the producer of plant-based chicken originally from Scotland that took the US by storm with its original branding and its clean 5-ingredient product, secured an impressive $8 million last month in Series A funding, to support its mission to remove chicken from the food system.
We were excited to speak with founders Ross Mackay and Eliott Kessas about this successful bran, DTC pivot, relocation to LA, charity scheme and its plans for the future.
For our global readers, please introduce your brand and tell us why it was created.
Eliott Kessas and I started daring in the UK with a clear goal in mind: to remove chicken as a form of animal protein from our food system. We launched in the U.S. in March 2020 to further our mission of providing a more sustainable, nutritious and enjoyable plant-based alternative for consumers who eat chicken as a main source of protein. Today, we're proud to be the leading plant-based chicken alternative with offerings including our Original, Lemon & Herb and Cajun pieces, as well as our newly launched Breaded pieces that mimic the taste and texture of a classic chicken tender.
How did you come up with the name daring?
Good question! It really clicked when we were thinking about our mission as a brand, and who would dare to remove chicken from our food system by creating an alternative that is legitimately better than chicken. We wanted to give people everything they love about chicken—the flavor, the texture, the versatility—minus the chicken. With an idea this bold, daring seemed like the perfect name to summarize what we're all about.
What is your current line or product portfolio and which are the bestsellers?
Our current offerings include Original, Lemon & Herb, Cajun and Breaded Pieces. Our Original Pieces are our current best seller because consumers love the versatility. That being said, we are confident that our newly launched Breaded Pieces will soon become the new fan favorite.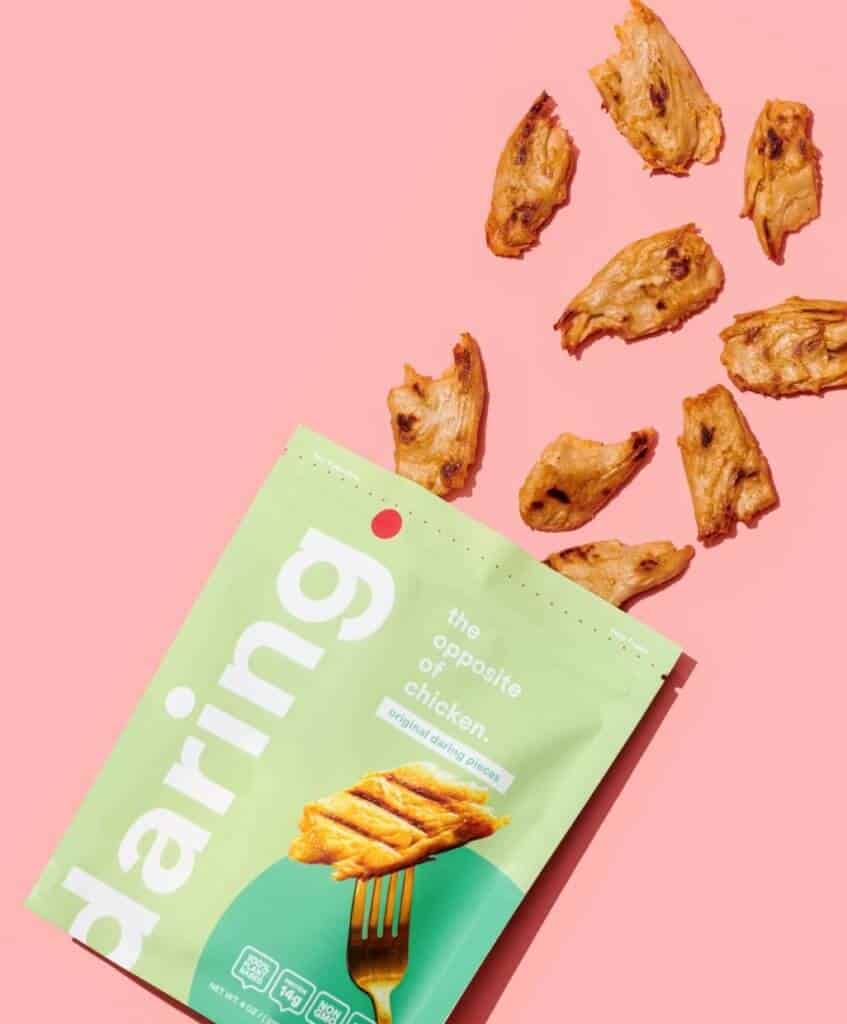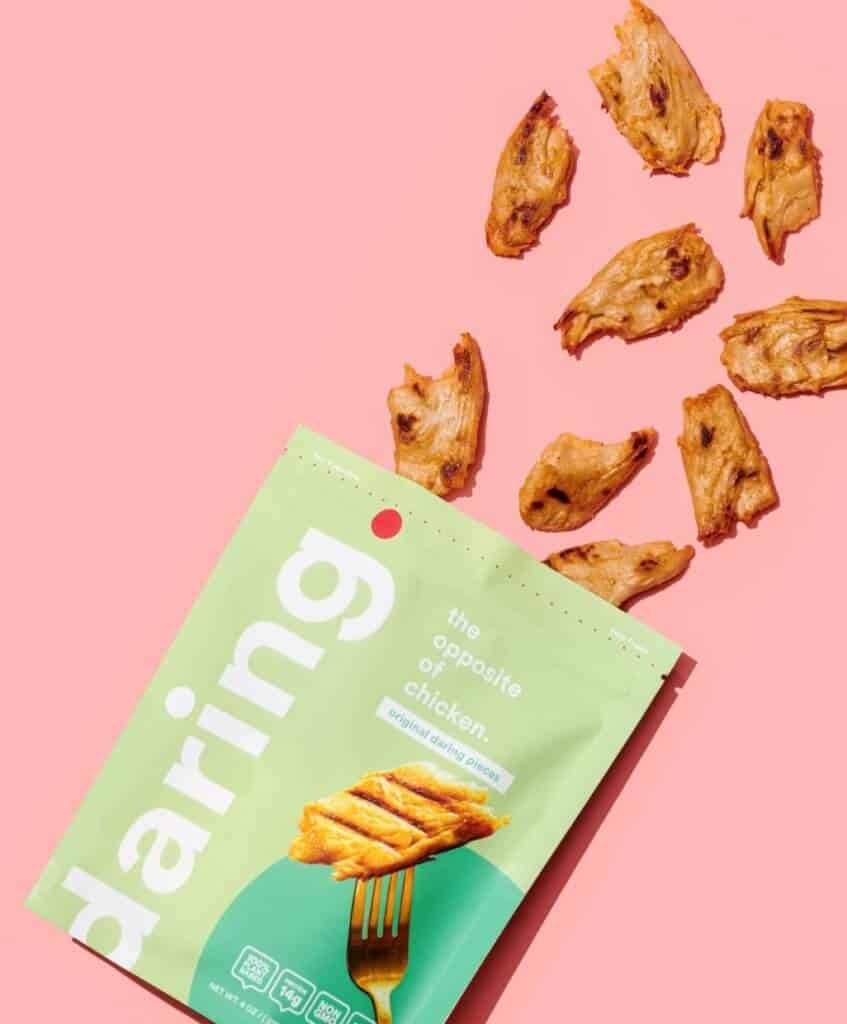 Where can consumers find your products?
All of our products can be found on daring.com, as well as select retailers nationwide including Sprouts Farmers Markets, Fresh Thyme, Bristol Farms, and Gelson's. Starting in November, consumers in New York, New Jersey, Pennsylvania, Illinois, North Carolina, and Florida, will be able to order daring as a protein option at all Just Salad locations.
What is your goal or your mission, as a plant-based brand?
Our mission as a plant-based brand is simple: we want to remove chicken as a form of animal protein in our food system. We know this is a massive undertaking that won't happen overnight, but it is something we are committed to as a brand.
Please tell us about any recent innovations or products in development.
We are thrilled to launch our Breaded Pieces this month – the plant-based version of chicken tenders with fewer ingredients than conventional fried chicken. Our Breaded Pieces feature 11g of protein per serving and are made with minimal, non-GMO ingredients.
What is your USP or what differentiates daring from other meat alternative products, how do you stand out against any competitors?
We are unique because instead of offering a product that is meant to be an occasional swap, daring is something that consumers can actually eat every day. Our pieces come in delicious flavors that are simple and easy to use in a million different recipes, just like chicken. In addition to offering convenience and versatility, we are also setting the bar high for other plant-based brands when it comes to ingredients. Our offerings are created with a handful of recognizable, wholesome ingredients, whereas other plant-based alternatives often include 30+ ingredients. We take the guesswork out and stick to simple, nutritious ingredients.
We have recently published the fantastic news about your $8 million Series A financing, Congratulations! How do you plan to use these funds?
Thank you! We plan to utilize this round of funding to support our evergreen mission to remove chicken from the food system, as well as increase our growth through marketing, innovation and staffing efforts. This funding will go directly toward research and development, product innovation and overall business growth to become more accessible for consumers.
2020 has been a challenging year for many, how has it been for your brand?
We feel so fortunate for daring to have experienced such a strong year of growth. We moved our HQ to Los Angeles and launched our direct-to-consumer (DTC) offerings in April, at the onset of COVID-19. Since then, we've witnessed an increased demand with serious growth in sales month after month, coupled with a monthly increase in returning customers of more than 30%. We find that now more than ever, consumers are looking to us for healthy alternatives that can be delivered directly to their doors. This year has also afforded us the opportunity to expand our offerings, introducing Lemon & Herb, Cajun and Breaded pieces to our lineup.
While we're grateful for the support we've received, we're also sensitive to the fact that so many have struggled this year, which is why we're committed to helping those in need. Earlier this year we launched daring is caring, our initiative that gives back to charitable organizations handpicked by our team. In June and July, we donated 100% of all DTC sales to organizations including The Okra Project, NAACP and The Equal Justice Initiative. We look forward to the next phase of daring is caring, which will launch this holiday season.
What do you think the future holds for our food systems?
Right now we are still witnessing the early stages of development for plant-based meat alternatives. We believe the future will see an expanded offering of plant-based proteins, with a focus on fewer ingredients and more variety. To be good for consumers and good for the environment, the next wave of plant-based alternatives need to be significantly less processed with a cleaner ingredient profile, which is exactly what we are known for at daring.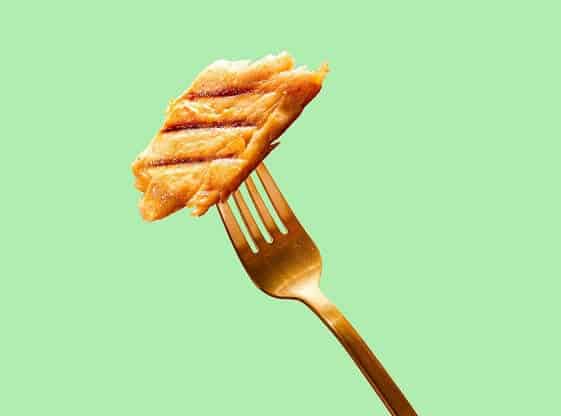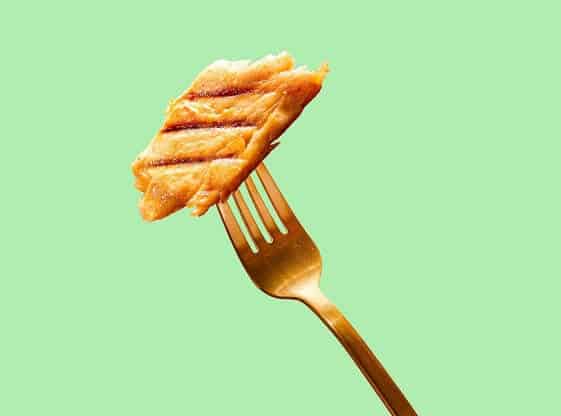 What are your plans for the future, in the short and in the long term?
We're always looking ahead to understand how we can continue innovating and expand our offerings. As a leader in plant-based chicken, we understand the importance of product innovation and development, as well as making sure that our products are accessible to consumers. In the short term, we'll focus on growing our team and expanding into additional retailers across the U.S. We will always continue to research and finesse our products to work toward our goal of eliminating chicken as a protein source from our food system.