It would be difficult to find anyone in plant-based who is not familiar with the work of David Yeung in 2020 when OmniFoods raised a record $70 million; was ranked in Fortune's Change the World list; and launched the first-ever vegetarian menu at McDonald's. With no plans to slow down, here he reveals even more coming news for 2021.
Following the incredible fundraise, which was the highest of its kind in Asia, Mr Yeung said that he will expand OmniFoods and Green Common across Asia, Africa, North America, and Europe and has plans for no less than 20,000 new retail locations.
There seems to be no end to his ambitions – we asked him how such continual success is possible and what is next for OmniFoods and the phenomenon of the OmniPork Luncheon Meat, AKA vegan SPAM.
How do you feel after such a successful financing round? Did you foresee such massive success from the outset?
The overwhelming interest from investors globally reflects a rising awareness for plant-based diets as the solution to pressing global issues and a growing demand to tap into the market potential brought by the confluence of global consumer trends towards sustainability and conscious consumption.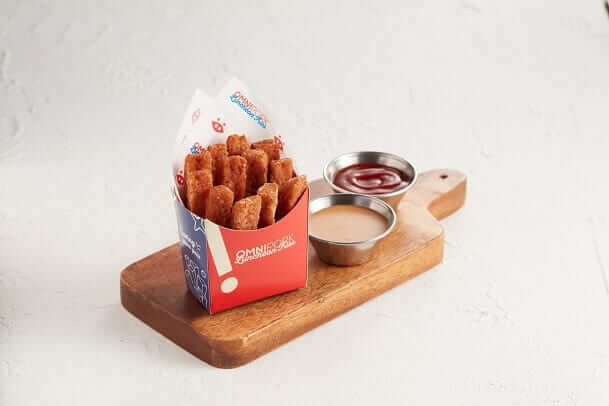 Consumers worldwide are rethinking how they eat and what they eat amidst supply chain disruptions and public concern over the link between meat production and viral diseases. This has prompted a surge in demand for plant-based products, particularly in Asia where African Swine Fever has decimated pork production and pushed prices up.
What exactly will Green Monday use the investment for?
The fundraising completed by Green Monday Holdings (the business arm of the group) will provide the capital necessary for both Green Common and OmniFoods to enhance their R&D efforts for more innovative plant-based food products, boost production, distribution and supply chain capabilities, scale up the retail network, and strengthen partnerships with F&B brands.
To be specific, by Q1 2021 we aim to:
Expand global presence from the current 10 markets to over 20 markets across Asia, EMEA and North America to capture market growth potential.
Increase point of sale operations from its current about 20,000 to over 40,000 worldwide.
Launch Green Common flagship stores in strategic locations across China and Singapore.
Become a turnkey partner to facilitate and accelerate the penetration of plant-based options into Asia and beyond.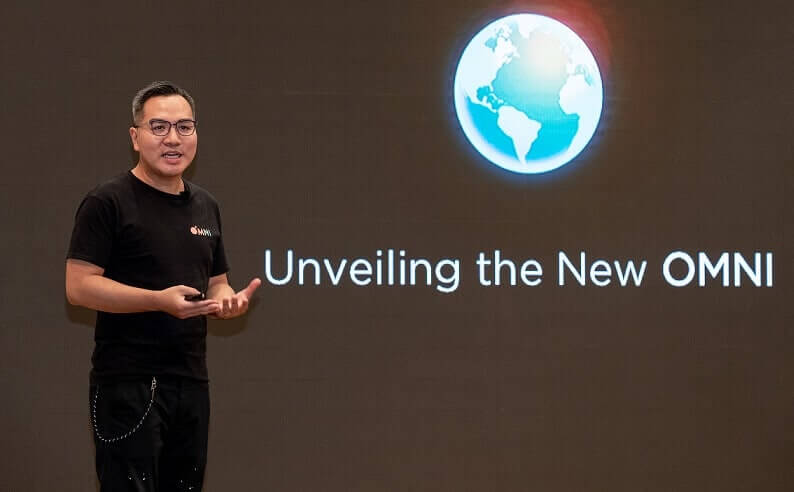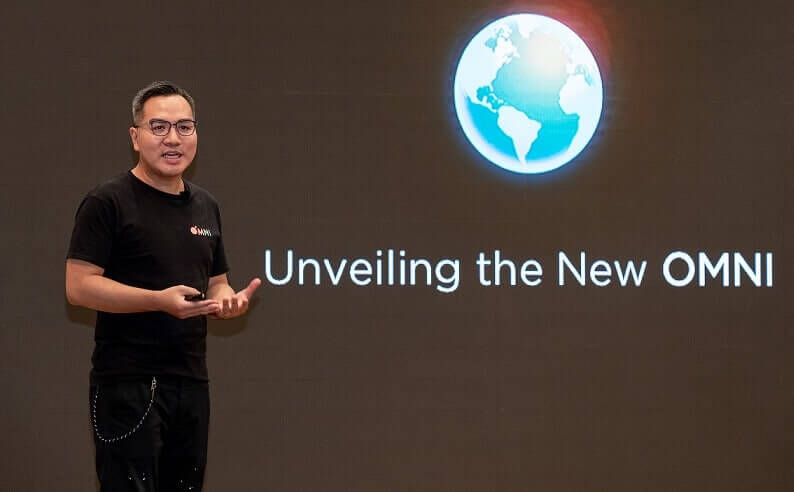 Is it correct to say that this marks the entrance of Green Common / OmniFoods into Western countries including Europe?
It should happen in 2021. Obviously Covid creates tons of uncertainty on many things, but our entry into various countries in Europe will start to happen next year.
Which products would you hope to roll out into these new markets? We would love to see the luncheon meat in Europe and we have had Japanese readers ask about if it would launch into Japan – anything we can tell them to look forward to?
Indeed we have just soft-launched OmniPork in Japan. One of the channels to buy is online at The Meat Guy. As for OmniPork Luncheon in certain countries in Europe, most likely starting in the UK and Germany, that will happen in 2021.
What kind of trading partners is Green Monday seeking in general?
From the very first beginning, we choose mission-aligned partners who share the same goal to strive for genuine impact, channel their power to make further good to the world, and overcome the planet's most imminent challenges – climate change, food insecurity and public health.
OmniFoods has seen an incredible year with so much news coming through with your success – how do you find the time to achieve all of these consistent milestones?!
None of these milestones can be achieved without disciplined execution and team efforts, and great teamwork starts from strong recruiting. So my not-so-secret formula to lead our movement and company is to surround myself with mission-driven, passionate and ultra-talented team members.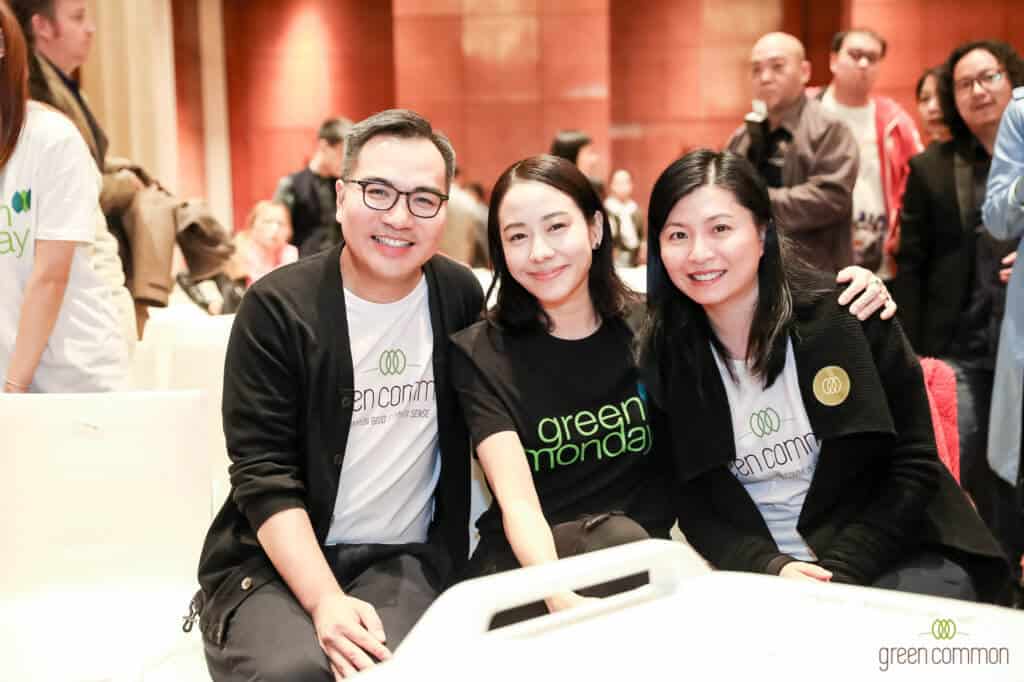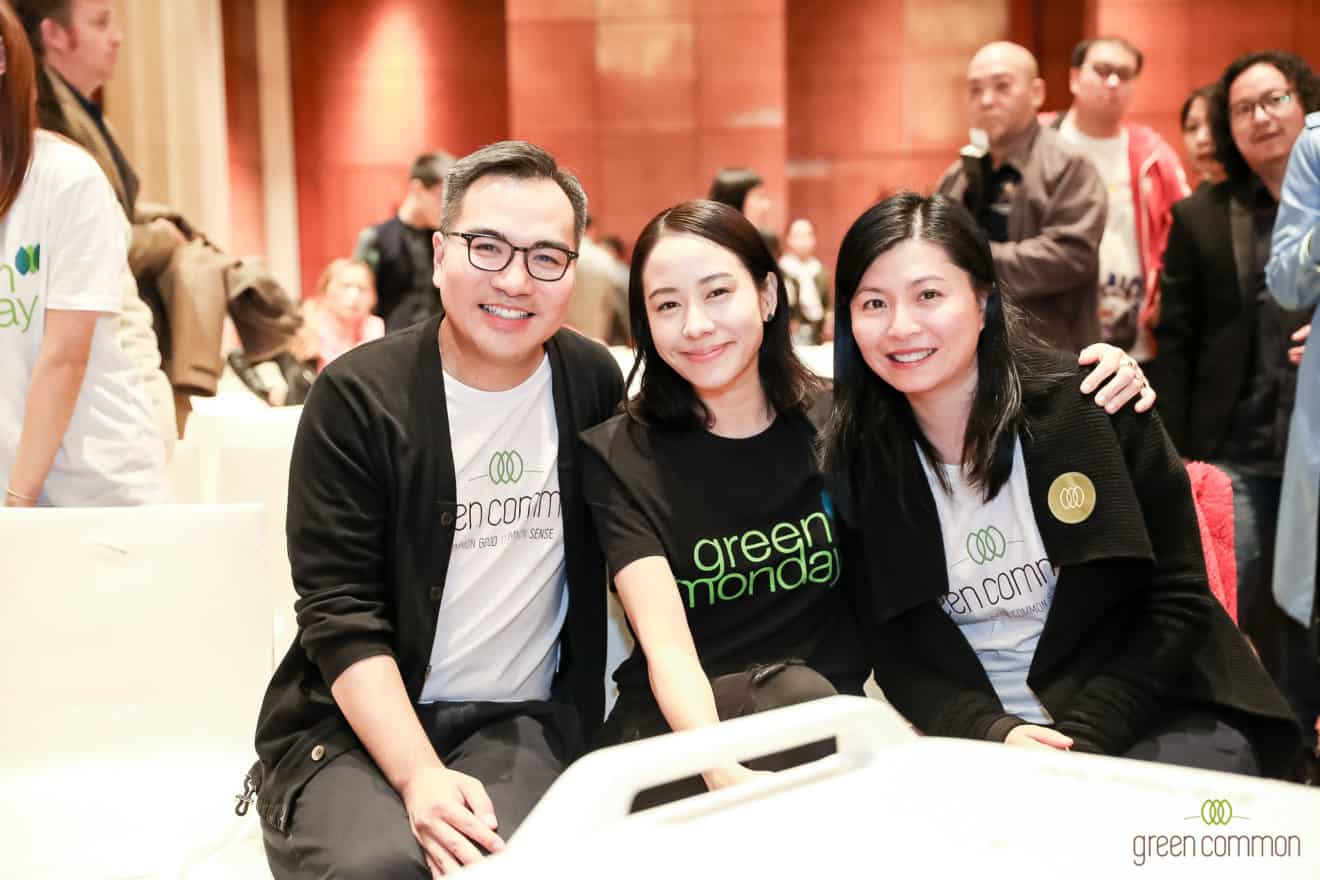 American plant-based companies are increasingly focusing on Asia and especially in China. Do you feel there is already a powerful competition for Green Monday – and if not, what makes your approach different from the rest?
I have repeated many times: our real competition is the meat and dairy industries. So the success of all plant-based brands and companies only adds more fuel and momentum to the overall global movement. That said, in the case of Green Monday and Green Common, we have been building an ecosystem and platform since day one.
We are the turn-key distributor and strategic investor for numerous plant-based brands such as Beyond Meat, Califia Farms, and Alpha Foods. We share our established retail and F&B network and branding & marketing know-how with them, with the goal to accelerate their entry into the various Asian markets.
Ultimately, with both our own brand and the ones we distribute, we are creating a one-stop destination both for end consumers and for retail and restaurant partners. As for more authentic Asian food, our own OmniFoods range caters to such needs. This holistic and synergistic platform has proven to be an incredibly effective model to spearhead this new generation plant-based food category to the various markets.
How do you see the market in China and Asia in general changing right now – could you imagine a plant-based China?
We see enormous potential for growth. China has been severely affected by African Swine Fever, so Mainland consumers have more reasons to explore alternative protein. We are already seeing major chains such as Starbucks, Yum, ALDI, JiXiang, White Castle launching plant-based menu. According to many studies and research, plant-based meat will reach 10% of the meat market in 10 years. While in the short term there is clearly a lot of education and awareness building necessary, if we look at a 10 or even 20-year window, we see such a goal as be highly achievable AND necessary.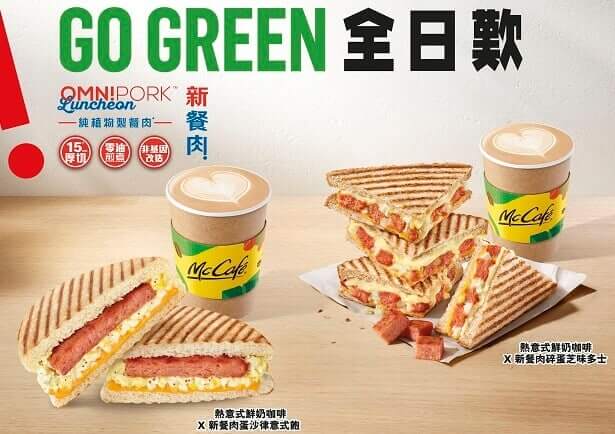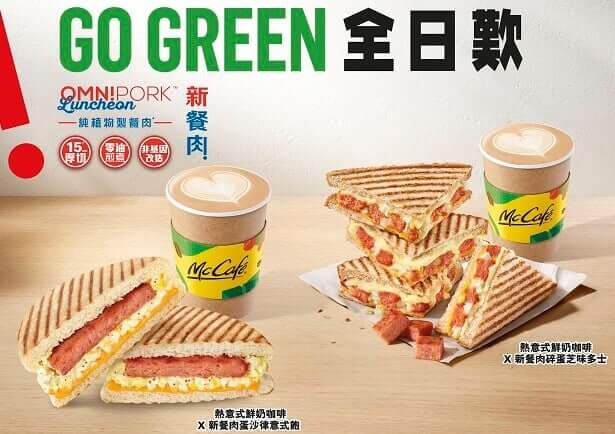 Do you have any plan to work with McDonald's in other regions to launch more plant-based options? I can't disclose specifics, but we are delighted to say that the Hong Kong launch has received lots of positive feedback.
What is the ultimate goal of your work, or do you have a life ambition?
My life goal is very simple: maximize my positive impact on the world, which also means the maximization of purpose and meaning of my life. In Green Monday, my team and I are super blessed to be in a position to drive impact and tangible positive change on a daily basis.