Adrian Lopez Velarde and Marte Cazarez are the creators of Desserto, a company which develops organic plant-based vegan leather from cactus. Desserto is also the winner of the LVMH Innovation Awards 2020, in which 1275 start-ups from 79 countries participated, and it is the first Mexican company to reach this level.
Desserto also won the Green Product Award 2020 in Munich, Germany along with the Prize for sustainability at the Monte Carlo Fashion Week (MCFW) 2020 in Monaco. We caught up with Adrian and Marte to see what more they could tell us about Desserto.
Please tell us a little about yourselves.
We had the idea of developing a plant-based sustainable material after working in the furniture, automotive, and fashion industries where we identified that the problem of environmental pollution caused by the use of faux and animal leather was very serious.

What brought you two together?
We were genuinely interested in reducing our environmental impact, so we decided to leave our jobs and start Adriano Di Marti, a company focussed on developing Desserto, which today is known as cactus or nopal vegan leather.
Please tell us the story of how you discovered you could make
leather out of cactus.
After two years of research and development, we finally finished marketable cactus leather in July 2019. Its trade name is Desserto, and it has competitive features compared to animal or synthetic leather, like resistance, customization, sustainability, and breathability. As we were looking for a highly sustainable plant-based feedstock, and being in Mexico, we thought cactus would be effective:
Here are the top 10 sustainable facts of Desserto's organic cactus feedstock:
Biodiversity amelioration in the region.
Reverts Land Use Change (LUC).
Enrichment of soil micro-flora and micro-fauna through native and typical organic cactus afforestation.
Huge savings in water as no irrigation is applied.
Environmental preservation as no chemicals are used as herbicides or pesticides.
Cactus is left unharmed to enable repeated harvesting from the same plant.
Energy savings by drying the feedstock in a solarium.
No cross-industry conflict as the by-product is directed to the food industry in an increased value form which is more attractive and encourages the agricultural sector to plant more cactus.
Full vision and traceability of the farm to ensure sustainable social practices.
Technological enhancements in the fields.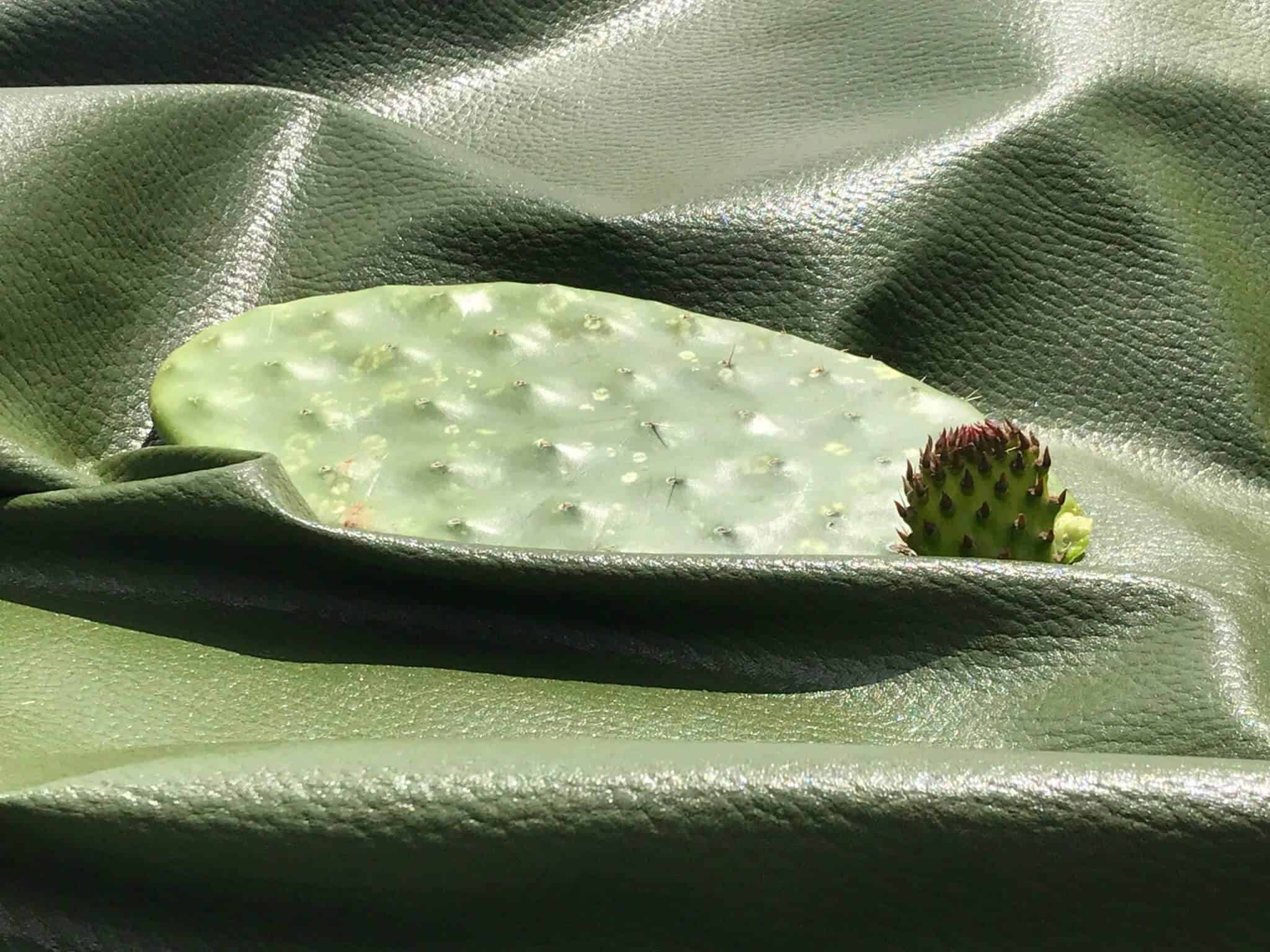 Tell us about Adriano Di Marti.
Adriano Di Marti is a company based on responsible innovation whose main focus is to develop sustainable materials as an alternative to leather.
Why do you think the materials industry should embrace veganism?
By now all of us know that "The Amazon is the Lungs of the Earth". This means the Amazon is home to 200 million cattle – not trees but cattle.
Cattle ranching is the largest driver of Amazon deforestation. 450,000 sq.km. of what was once Brazilian rainforest is now pastureland. To understand how much land that is, the area of Germany is 350,000 sq.km and that of the UK is 240,000 sq.km.
It is often said that a piece of a hamburger is a piece of the Amazon. 20% of the Amazon has been destroyed. An area the size of the UK is lost every year, and sometimes much more than that.
Furthermore, 72 BILLION ANIMALS ARE SLAUGHTERED EVERY YEAR, 1/3 of a million tons of fish are caught each year for cattle feed, and 1/3 of all cropland is used for animal feed.
By 2025 the demand for meat is estimated to rise by 33% to 40%. Leather production is a by-product of the meat industry. The tanning industry is simply converting a product that would otherwise go to landfill. From an environmental point of view (not Vegan) this argument is valid if not for the tremendous environmental harm the tanning industry causes worldwide.
Chromium-tanned leather is the most popular form of producing leather these days, and one of the most environmentally damaging. It relies on toxic slush from chromium salts and tanning liquor.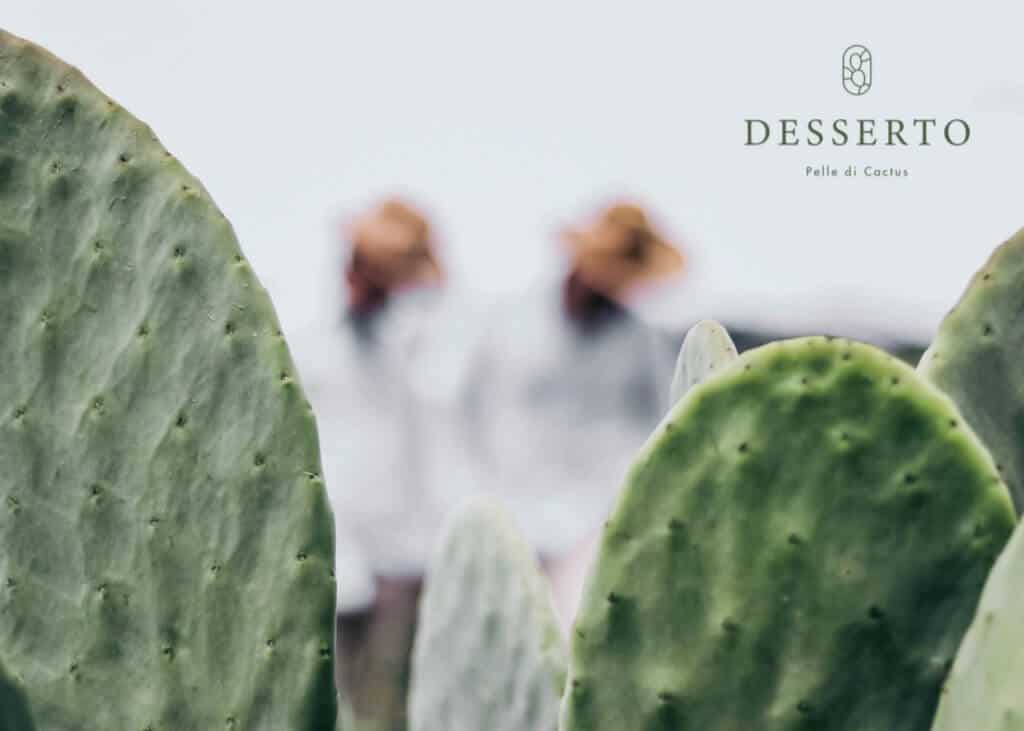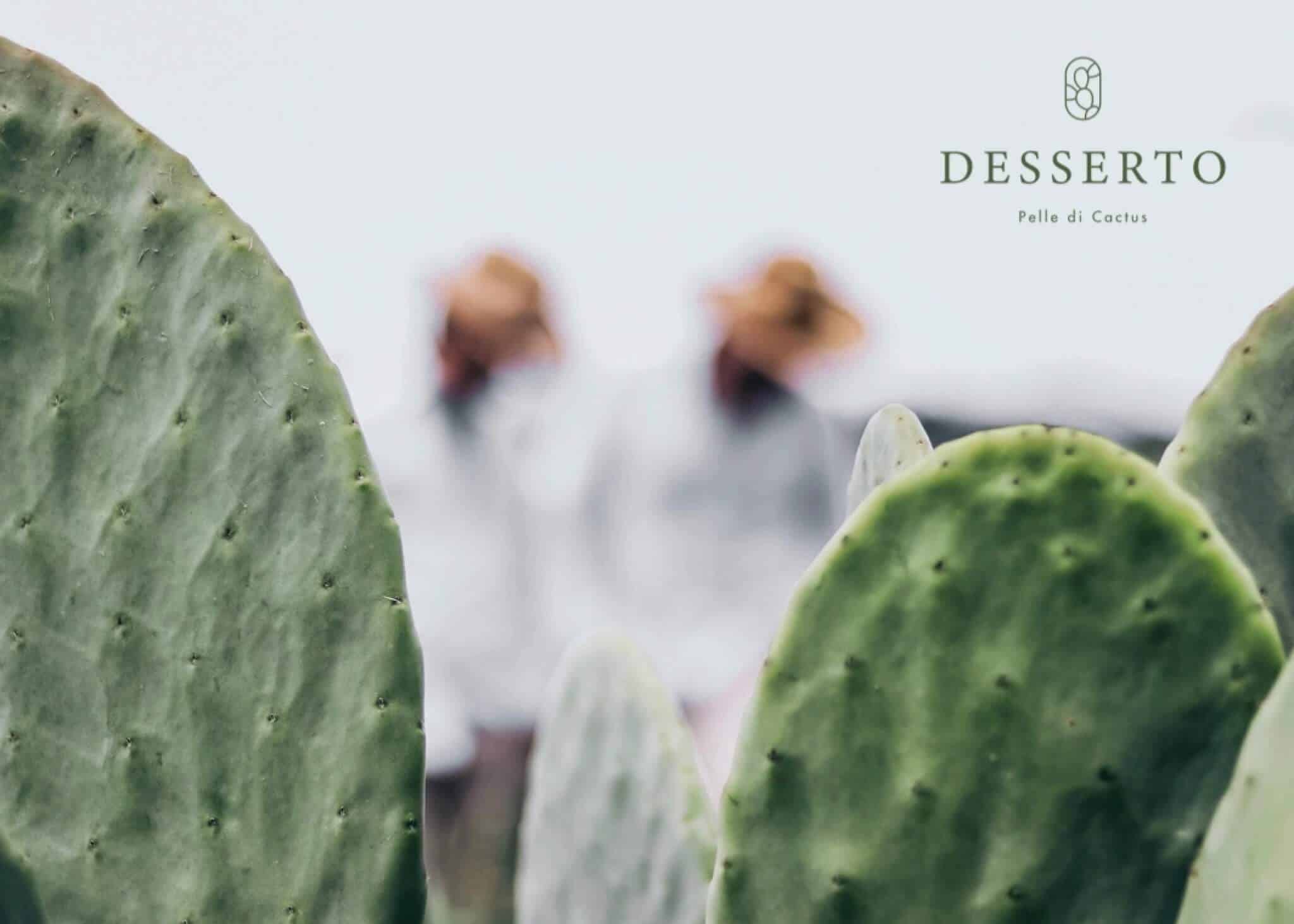 THE BENEFITS OF OUR PRODUCT:
*SUSTAINABLE
*PVC FREE
*PHTHALATE FREE
*TOXICITY FREE
*FROM PLANTATIONS THAT ARE FULLY ORGANIC
*NO HERBICIDES OR PESTICIDES
*ANIMAL AND ENVIRONMENTAL PRESERVATION
*NO IRRIGATION SYSTEM, USING ONLY RAINWATER
* MATURE LEAVES ARE SELECTED AND CUT EVERY 6-8 MONTHS
* THE PLANT IS LEFT UNDAMAGED TO ENABLE REPEAT HARVESTING
* LEAVES ARE SUN DRIED TO FURTHER REDUCE ENERGY CONSUMPTION
* ALL REMAINING ORGANIC MATERIAL IS EXPORTED OR SOLD DOMESTICALLY TO THE FOOD INDUSTRY.
* THE RAW MATERIAL IS PROCESSED AND INCLUDED ALONG WITH A PATENTED FORMULA TO CREATE CACTUS VEGAN LEATHER "DESSERTO".
Culturally, do you believe consumers will be more receptive to your products in certain regions compared to others? Yes. However, there is no doubt consumer reception towards sustainable materials is growing dramatically everywhere. Furthermore, consumer demand is not the only driver of sustainable materials. The industries themselves must adopt sustainable policies in order to grow and survive.
Are your products already available for purchase? When and where
can consumers get their first vegan leather jacket made from cactus?
Desserto manufactures the material which is then supplied to the brands. Several brands have now launched their products with Desserto materials which can be found on our Instagram page @desserto.pelle. As for designers, brands, or companies interested in the material, we can be reached through our website.
What's in the future for Adriano Di Marti and Desserto?
Collaborations with brands, designers, students, more sustainable developments around cactus, and the introduction of our new automotive material line, DESERTTEX, to the market.