When we first reported on Sweden's DUG potato milk back in 2021, we were highly curious: a first-to-market plant milk that uses half the amount of land of oat milk and an incredible 56 times less water than almond milk – what's not to love?!
Although milk from potatoes may sound unusual to say the least, after sampling at PBWE 2021 in London, we were convinced. And so were consumers; DUG's sales increased by 49.9% that year following retail launches at Ocado and 280 Waitrose stores.
"The intrigue and interest shown towards DUG – as the first and only global potato milk, has been tremendous"
Following last month's improved recipe for DUG milk as well as the recently approved patent for its proprietary potato emulsion, it was high time for us to catch up with the brand to find out more. We discussed all things potato milk with CEO Fredrik Carling, who reveals exciting news about future plans.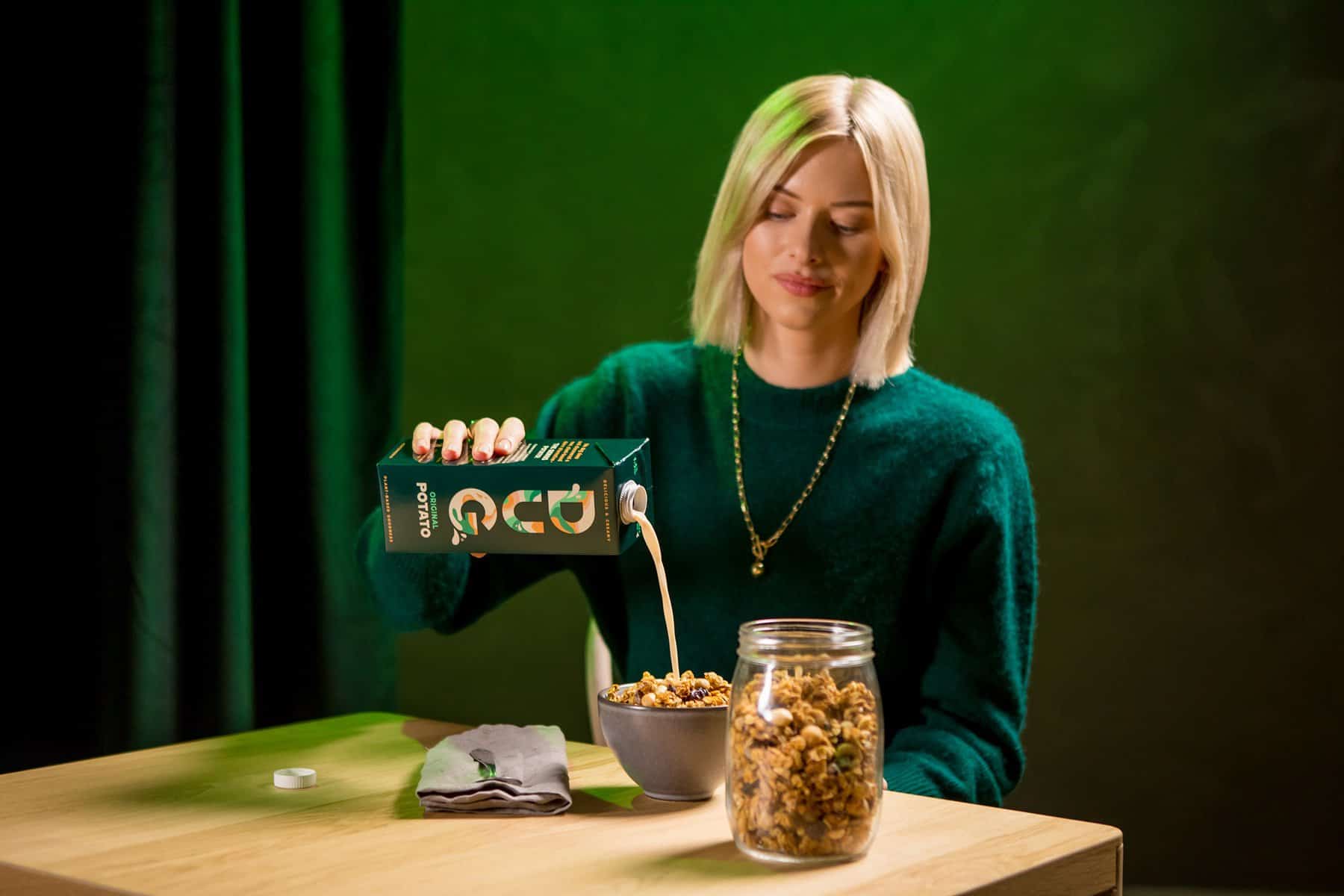 What is the story behind DUG®?
It all started when Eva Tornberg, Professor in Food Technology at the world-renowned University of Lund, Sweden, was completing an assignment for the starch industry. During her research, she discovered the unique qualities and intriguing benefits of potato protein. In particular, she realised that potato protein has an excellent amino acid profile, which is exceptional for a vegetable protein source.
In addition, potato protein contains none of the top 14 most common allergens, which makes it well-tolerated and versatile. Not to mention the sustainability credentials of the potato, which Eva identified very early on. Upon making these discoveries, she made it her mission to develop a range of plant-based food products powered by potatoes, that would not only benefit plant-based and vegan consumers, but also environmentally conscious individuals and those with allergies or intolerances.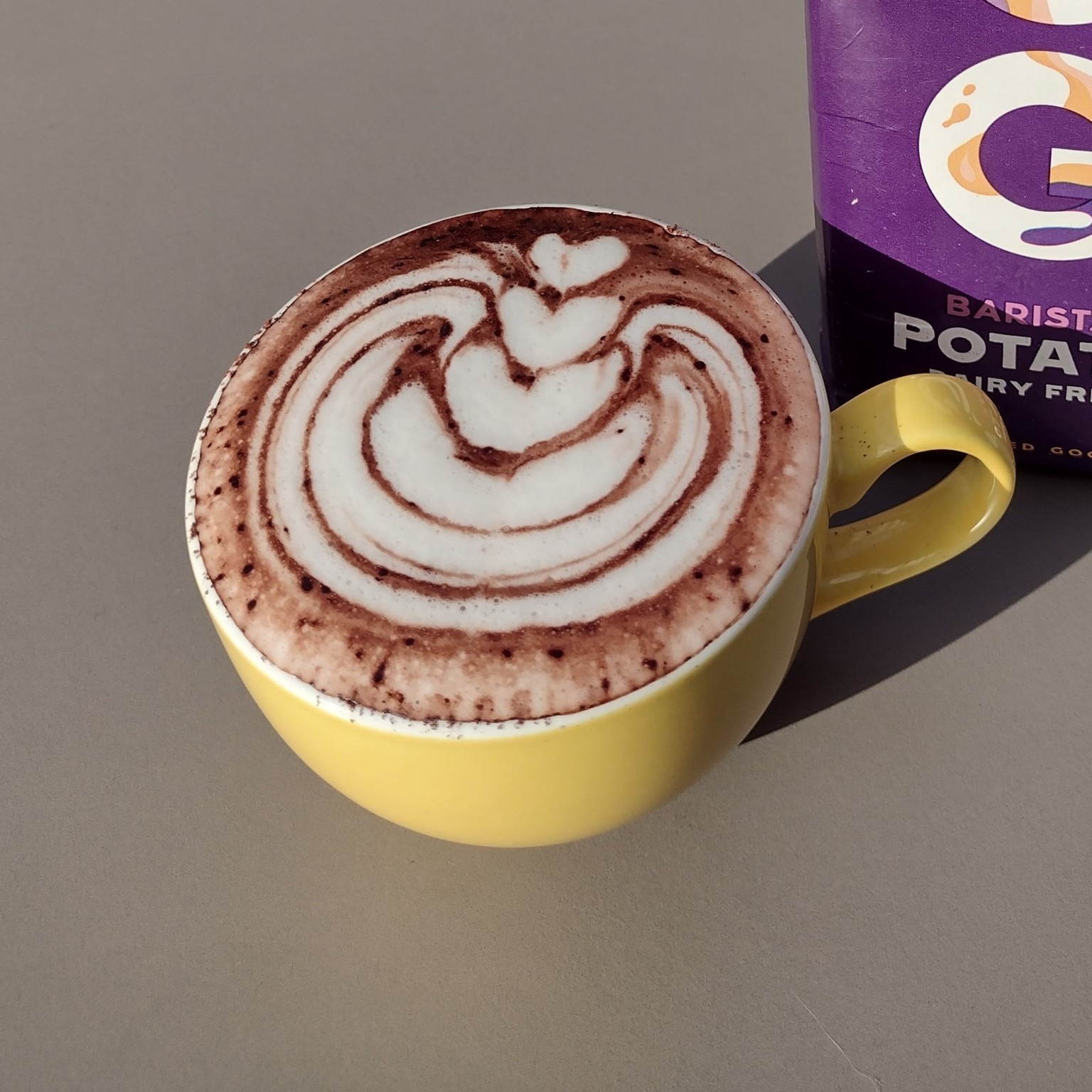 She founded Veg of Lund in 2016 – DUG Drinks' parent company – which launched DUG® in 2021 in Sweden and the UK. Veg of Lund is now listed on the Swedish stock market as a Swedish food technology company, rooted in science and research at the prestigious Lund University.
Give us an insight into the decision process behind your main ingredient – why did you choose potatoes to make milk?
Through scientific food research at Lund University, Veg of Lund's Professor Eva Tornberg was astonished to discover that potato protein offers an amino acid profile with a biological value of 90-100, on a par with that of eggs, widely regarded as one of the most complete sources of protein. The biological value of potato protein – which indicates how well the protein is absorbed – is also significantly higher than that of soy, oat or almond proteins.
"…potato protein offers an amino acid profile on a par with that of eggs"
This is highly unique for a vegetable, which is why Professor Tornberg saw potential in using potatoes as a base for a multitude of vegan and plant-based alternatives. She proceeded to develop a unique, patented method for producing a heat-stable, vegan emulsion made from potatoes and rapeseed oil, which forms the basis of all Veg of Lund innovation, including DUG plant-based dairy alternatives.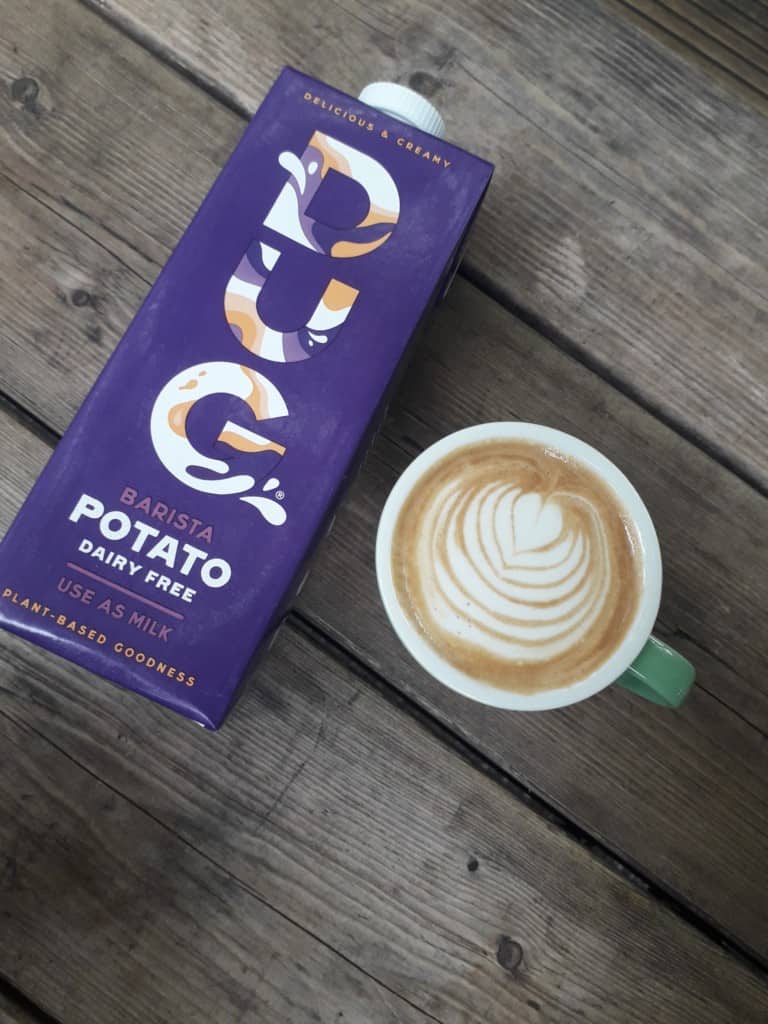 Additionally, potatoes have the advantage of offering a very subtle neutral taste, are a great source of vitamins and minerals, and benefit from being free from the most common allergens, which makes it ideal for those with allergies or intolerances. What more could we ask from a humble tuber?
What goes into the production of potato milk and how would you describe its taste?
DUG potato m!lk is created using our patented potato and rapeseed oil emulsion. An emulsion is defined as a stable dispersion of two or more immiscible liquids (which are held in suspension by emulsifiers). We conserve water by using dried potato, ie 'potato flakes', which means no water is transported. We also use the whole of the potato to minimise wastage.
"We conserve water by using dried potato, which means no water is transported"
DUG has a smooth, creamy, yet neutral taste which makes it a perfect addition to any hot beverage, cereal, savoury dish or sweet treat, as a plant-based milk alternative. It is extremely versatile in cooking and baking, which is why DUG has been chosen by a number of top food manufacturers as a dairy alternative ingredient for their plant-based, allergen-friendly sauces and ready-meals.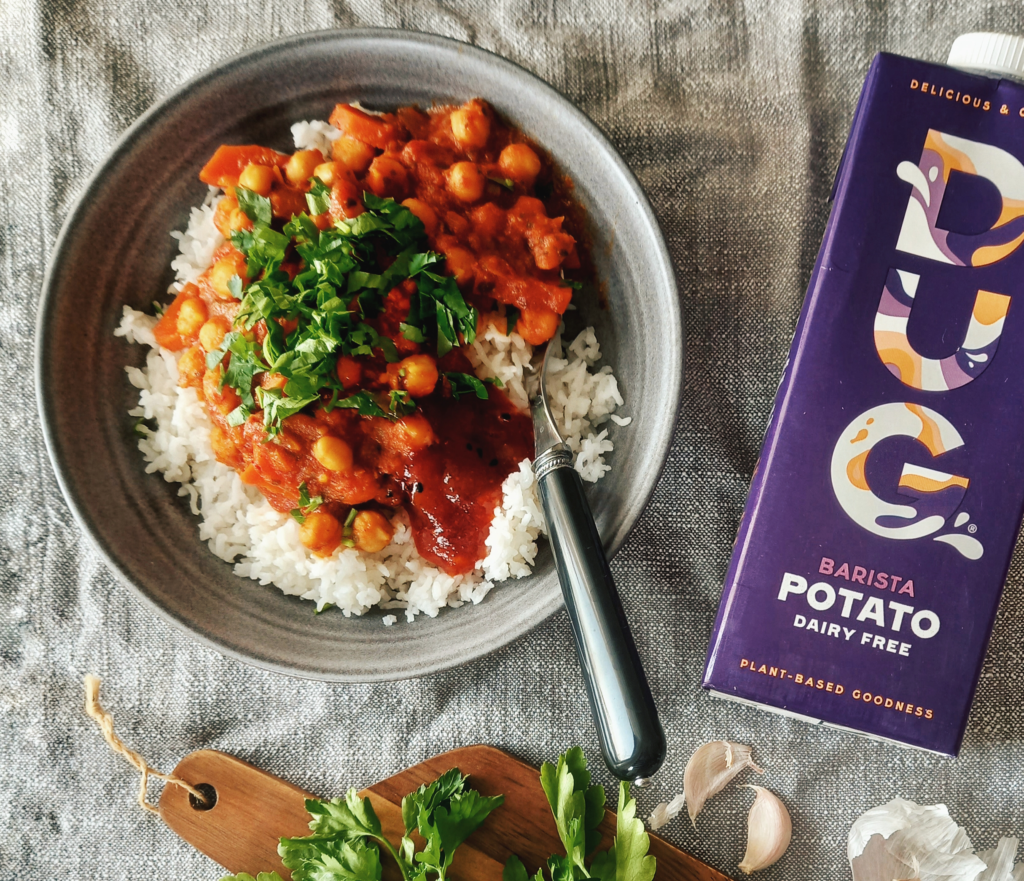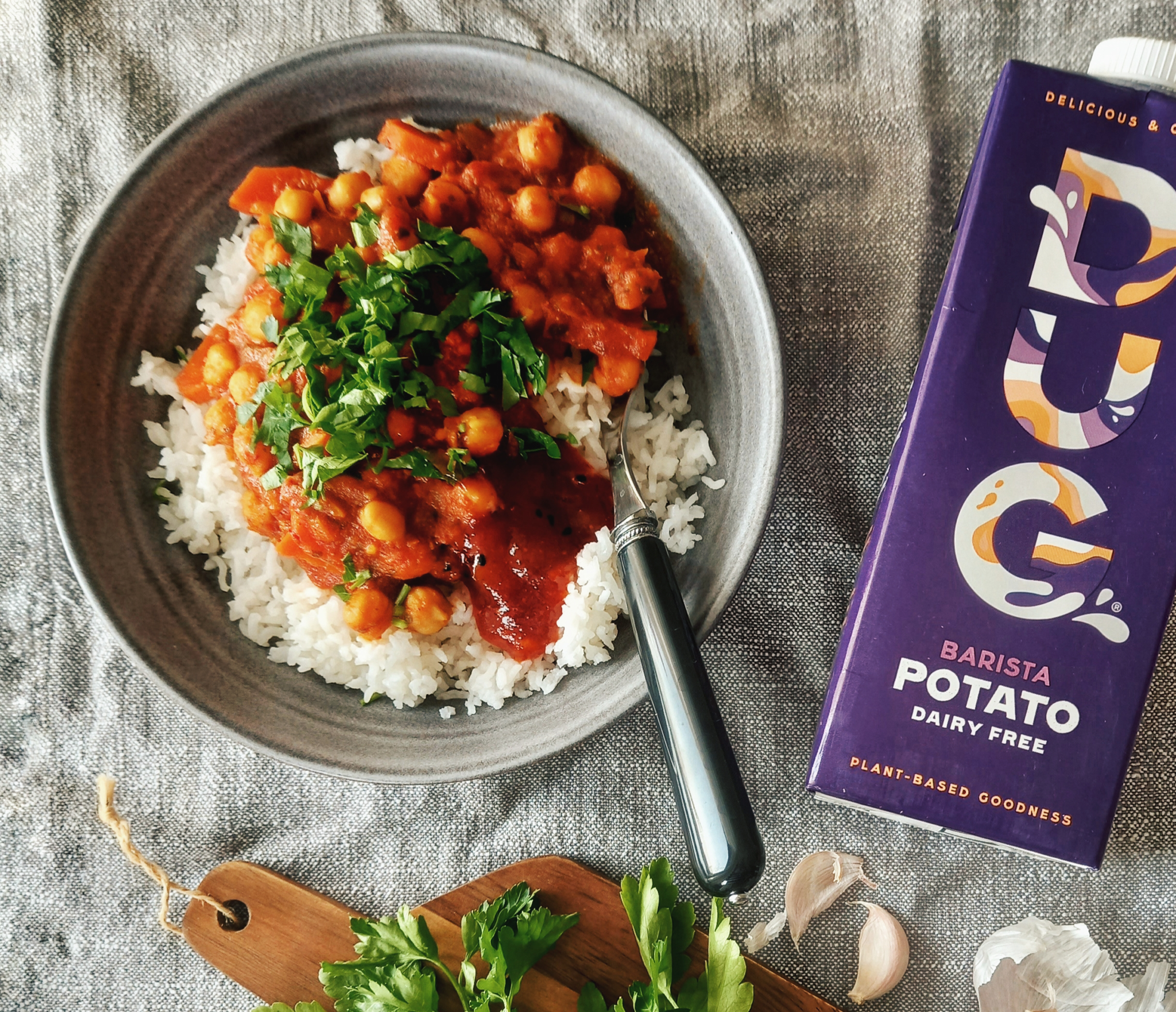 Tell us about your current product portfolio and the motives behind your new recipe.
We developed a new, improved recipe for DUG potato m!lk after listening to consumer feedback and digging deeper into what consumers need, or desire, from a plant-based milk. Our new recipe is now low in sugar, has a reduced salt content, and a smoother, more milk-like consistency. We have also removed any unnecessary ingredients, such as maltodextrin, resulting in a 'cleaner' label and taste profile.
Our portfolio includes three different variants of DUG® potato m!lk – Original, Barista and Unsweetened – each of which has been optimised with a new and improved recipe.
What differentiates potato milk from other plant-based milk?
Award-winning, delicious, nutritious, sustainable, and allergen-friendly – need we say more? 😊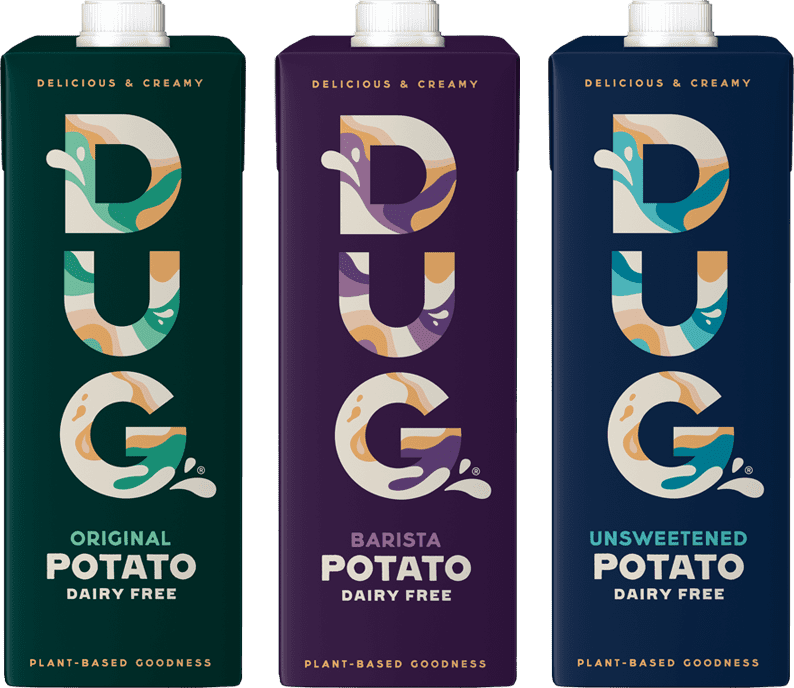 Sustainable: Potatoes don't need much to grow at all, which is why DUG's climate footprint is at least two thirds lower than cow's milk's. Growing potatoes is also twice as land efficient as growing oats, and uses 98% less water than growing almonds. Which is why DUG is most definitely one of, if not the most, sustainable plant-based milk available.
Allergen-friendly: DUG® is naturally free from common allergens like soy, nuts and gluten – which form the basis of most dairy alternatives currently on the market – making it an ideal choice for allergy sufferers and those with intolerances.
Nutritious: It is also low in saturated fats and enriched with Calcium, Vitamin D, Riboflavin, Vitamin B12 and folic acid. In fact, it's the only plant-based dairy alternative fortified with folic acid, a crucial nutrient considering the highest users of plant-based milks are women aged 16-34 years.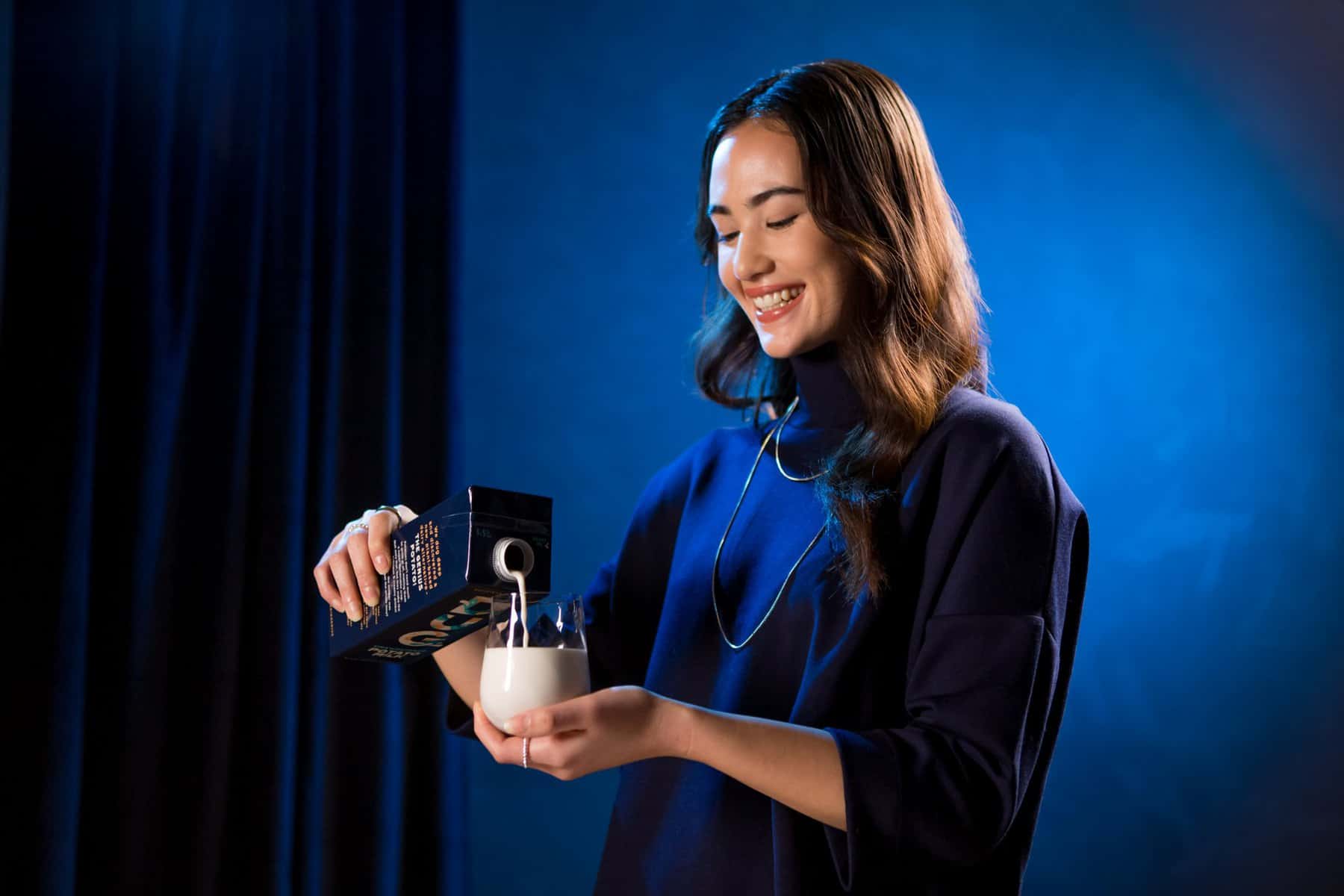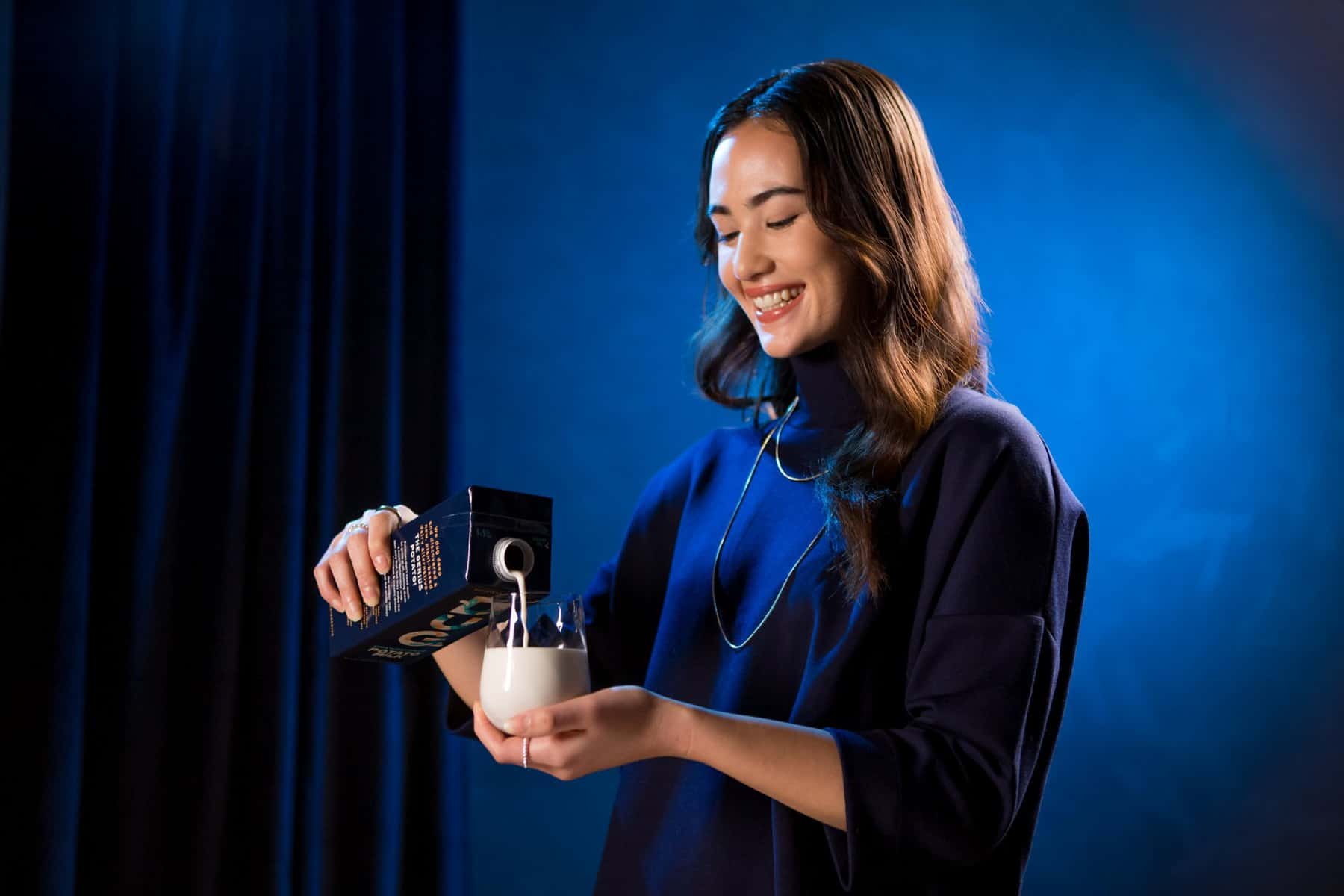 Taste: its smooth, creamy and neutral taste profile enables it to perform well not only in hot drinks, but in a range of plant-based recipes too. Our patented emulsion technology means it won't split when heated, and its creamy yet neutral taste means it can be used just like dairy milk in both cooking and baking.
Last year, you entered the retail market for the first time – Who are the current retail partners of DUG® and how would you summarise the business year 2022?
In the UK, DUG is available at Waitrose & Partners, Ocado, Holland & Barrett, Whole Foods Market, Amazon, and a selection of online vegan supermarkets. In addition, we have vast coverage in the independent retail sector (particularly health food stores) with a range of stockists from across the UK.
Supported by a formidable flurry of organic press activity in early 2022, DUG has gone from strength to strength starting with Waitrose and Ocado launches, then expanding to Holland & Barrett and Whole Foods Markets.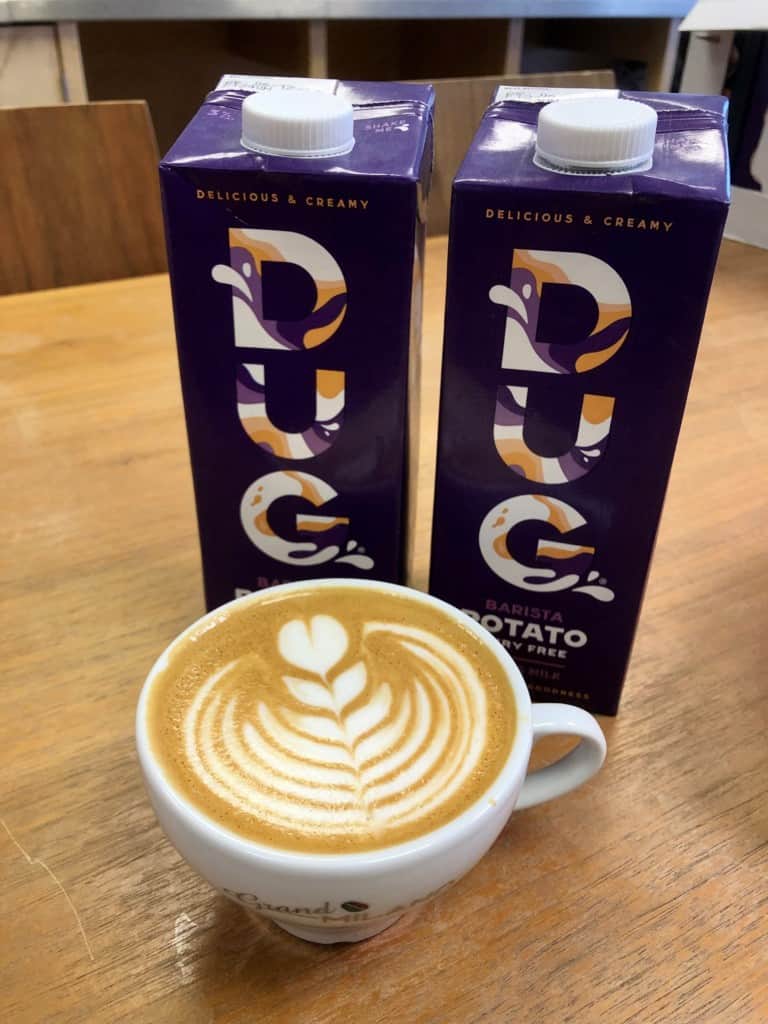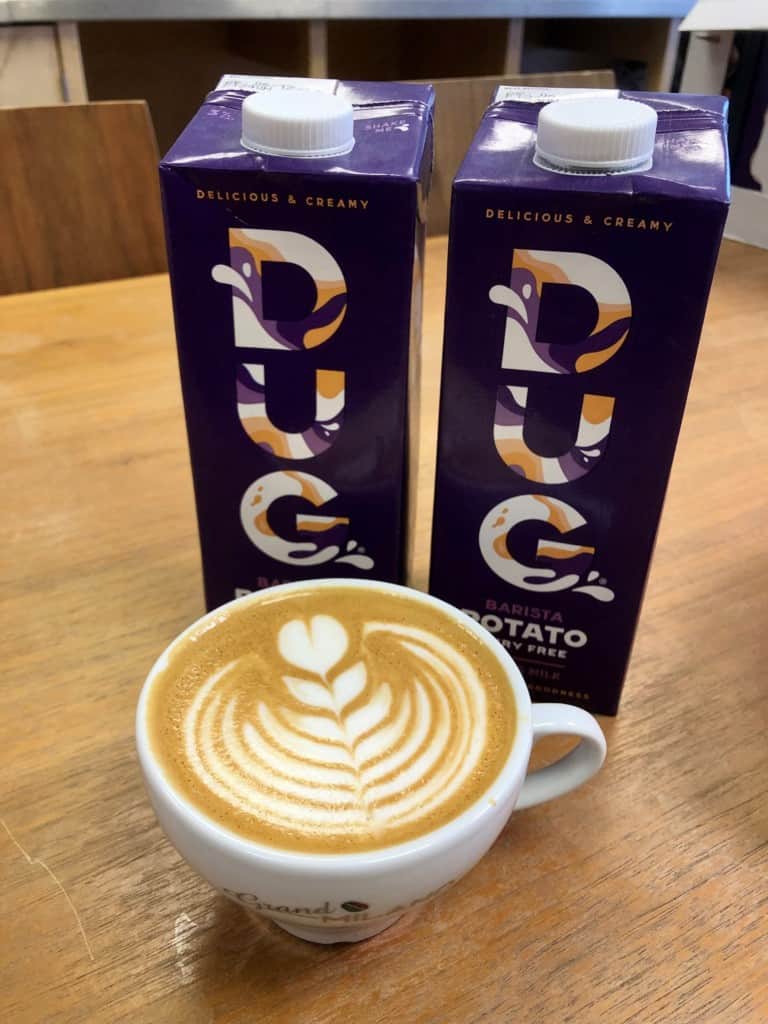 The intrigue and interest shown towards DUG – as the first and only global potato milk – by the media, trade and consumers alike, has been tremendous. Throughout 2022, we've had the privilege of winning four product awards, growing the UK team, launching a line extension in Sweden – DUG Smoothie – and announcing further NPD projects to the markets. 2022 was a busy, exciting, challenging, and character-forming year, which we are all very proud to have been part of, as we look forward to an even bigger, bolder and better 2023.
What are you planning for 2023 – do you have any new products in the pipeline or markets you are planning to enter?
Just as we did for 2022, we've started 2023 with a bang. Earlier this month we announced the launch of DUG in 496 stores of the leading premium Swiss supermarket chain Migros. And we anticipate this will be one of a number of international launches this year, so watch this space…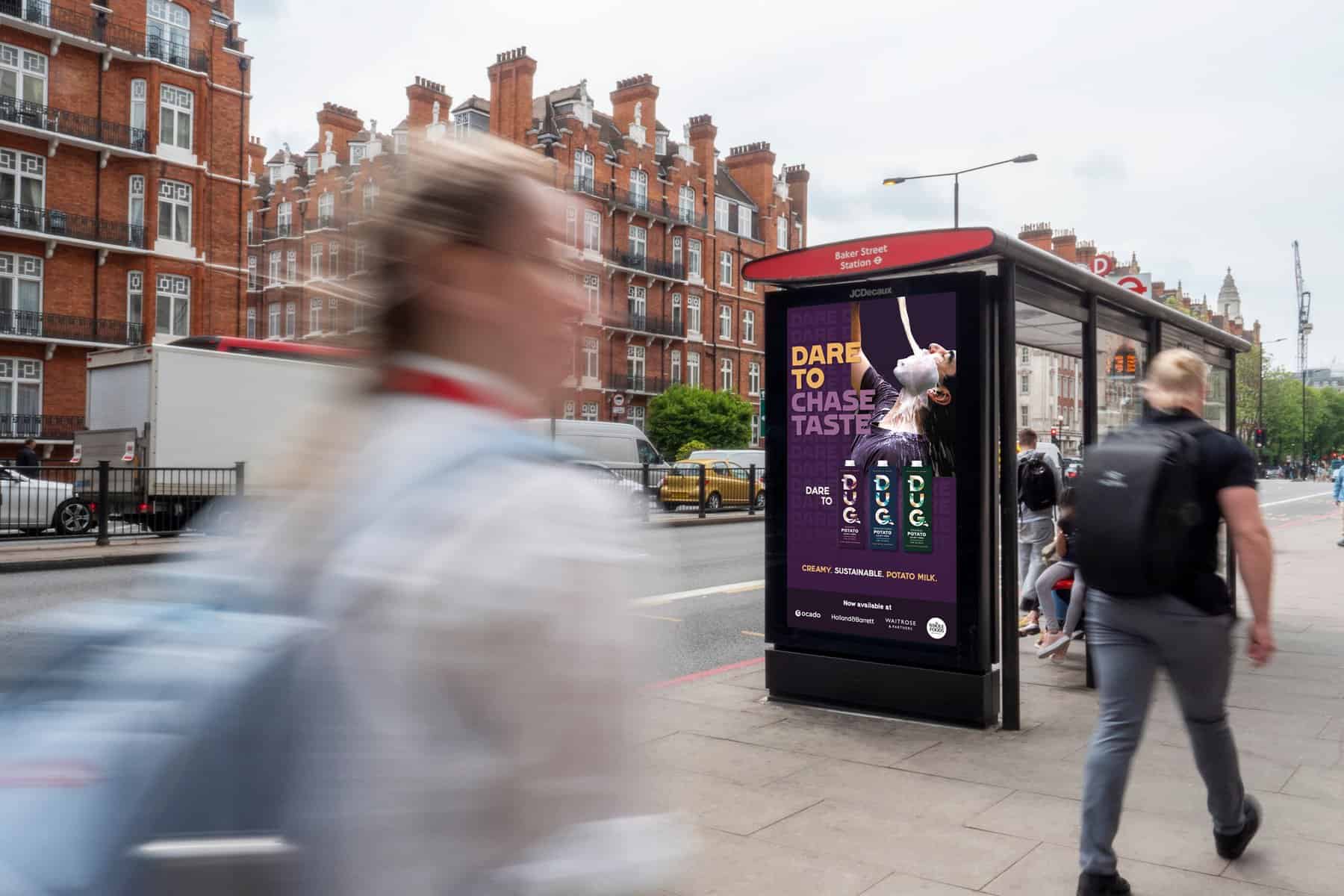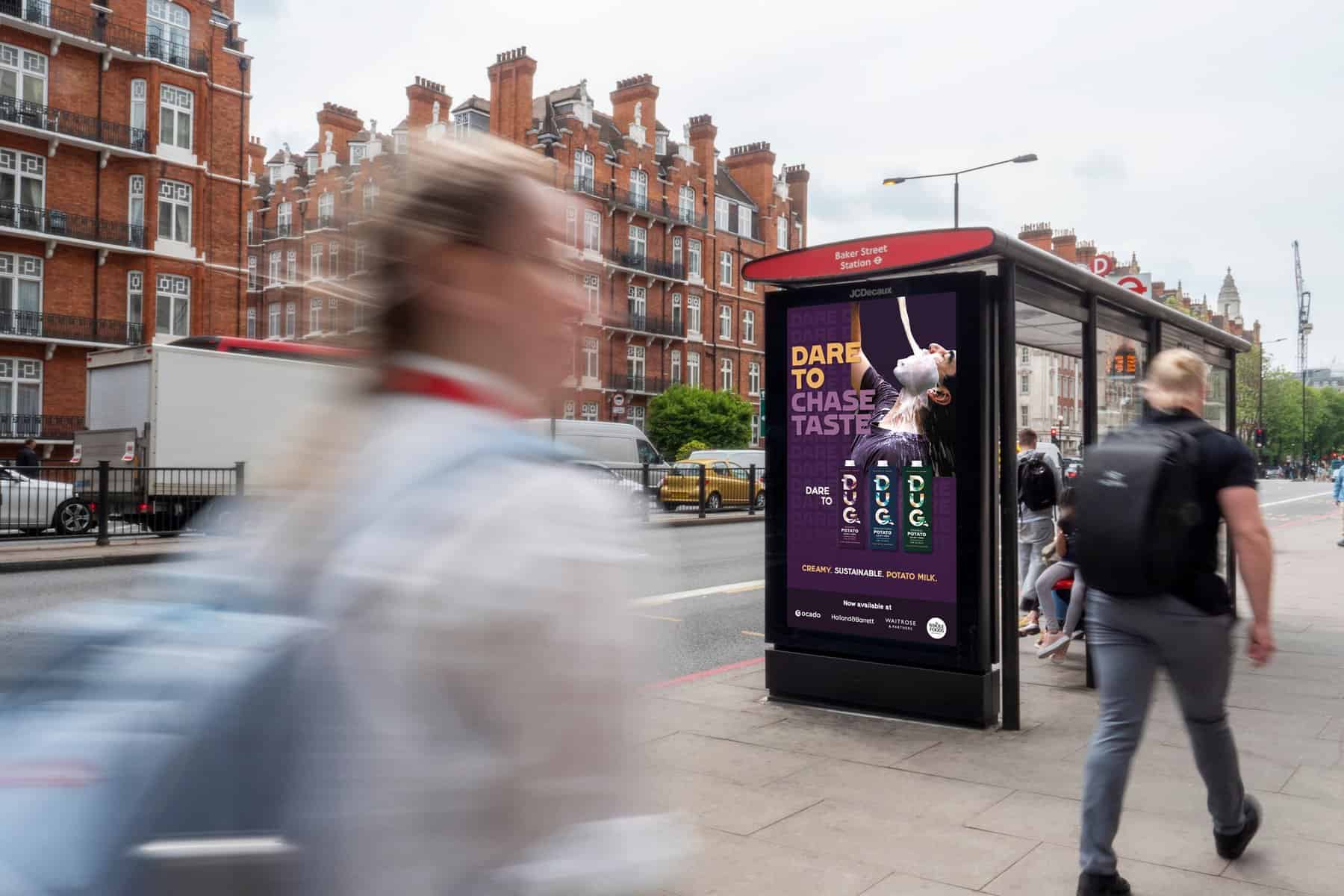 We are also working on new product development projects in the meat alternative segment, and the ice-cream segment, both of which will be based on our patented potato-powered emulsion.
Where do you see your place within the plant-based milk market in 5 years?
Veg of Lund is, with DUG, creating a whole new subcategory of plant-based milks. Established crops such as oat, soy and rice will be challenged by potato as the go-to ingredient given its superior quality in a variety of aspects (e.g. allergen, taste, sustainability).
"We are working on new product development projects in the meat alternative segment, and the ice-cream segment"
Veg of Lund will lead this category in constant product development and exploration while other brands will follow suit and help build the subcategory to become a leading one in the future.