Algae has been shown in tests and studies to be not only extremely protein-dense but also highly sustainable. Algae and microalgae are being increasingly utilised around the world for myriad applications such as clothes, medicines, protein supplements, cosmetics and skincare, and increasingly in the production of plantbased meat and fish.
On 30th June 2020 there will be an online webinar "Algae based Fish and Meat" which is organised by the European Algae Biomass Association. We were extremely interested to speak with Alexandra Mosch, VP of EABA and Board Member at BLU EAT about the fascinating world of this nutritional powerhouse which could be our food of the future.
Why is biomass from algae well suited for substitutes to fish and meat?
Worldwide there is a pressing need for alternative protein to fight the climate crisis while preserving our environment, without deforestation or overfishing. Algae deliver this sustainable plant-based protein for food – and even more healthy nutritional ingredients.

Algae have been at the origin of the vegetal and the animal world 3.5 billion years ago. They contain all building blocks of life, meaning all nutritional ingredients we require including the ones we get from meat and fish consumption like protein, trace elements (iron, zinc) or Vitamins (B6, B12). The protein from algae can be very well digested by us humans, which is evident through their favourable PDCAAS (protein digestibility corrected amino acid score), for comparison the Spirulina algae is at 0,85, Galderia algae at 0,92, beef is at 0,92 and pea at 0,6.
Algae provide so-called "complete" protein which means they contain all polyunsaturated fatty acids. Most importantly they are the primary producer of the long chain fatty acids which only algae can build (unique Omega-3 (like DHA and EPA)).
Fish does also contain such healthy Omega-3, but only because they eat the algae. And actually also other properties like colour, taste and smell of the fish are influenced by their food – the algae – when coming from the wild (and not industrially farmed). Using the algae biomass directly and convert it into (alternative) fish but also into meat products is therefore in several properties already very close to the end-product we are used to consuming. In addition it helps to save several steps of industrial fish farming or industrial production of livestock, therefore is providing for all the favourable nutritional profile but being less pollutant and better for our environment.
So obviously algae are an extraordinary source for healthy nutrition and best suited for alternative products to fish and meat. Natural. Nutritious. Sustainable. This is how our future food should be.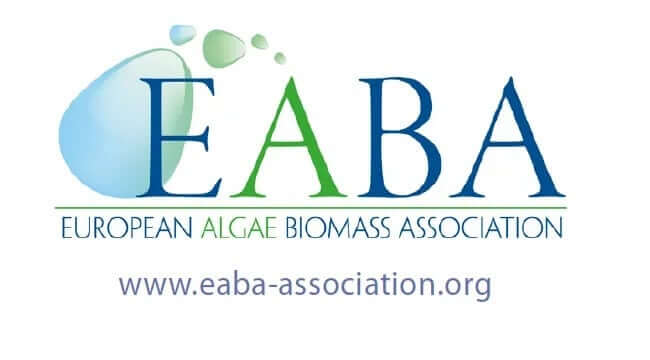 Which companies are already using these / applying algae-based solutions?
Numerous companies from the vegan and the algae industry are developing algae-based fish and meat products to meet the quickly increasing consumer demand of vegans, vegetarians and flexitarians. Some products have already been introduced to the market or are shortly before market entry. To give some examples: the sausages with algae by Viva Maris/Germany (sold in German-speaking retail), the smoked salmon with algae by Odontella/France (sold all over Europe) or the BluFin Tuna Sashimi by Kuleana/USA (in development). And there are more.
Can price points of "real" meat and fish be achieved with the algae alternatives?
Yes, of course. Algae products are not only absolutely competitive in costs to animal or other plant-based alternatives – but even superior.
The technologies for algae production at industrial scale exist, they have been developed. Therefore there are no bottlenecks for providing high volumes at a reasonable and comparable cost profile for industrial volumes. Furthermore the utilisation of such biomass may save industrial process steps with CO2 output AND is mitigating CO2 with every kilogram of algae production, therefore much more beneficial for our environment. The discussion on how to "price" carbon capture is still ongoing, but it will soon be implemented. Taking this fact of carbon credits for which companies will have to pay in future into consideration and into the calculation of the "full-costs" of an end-consumer-ready product, this should easily show that algae-based products are superior in costs by far.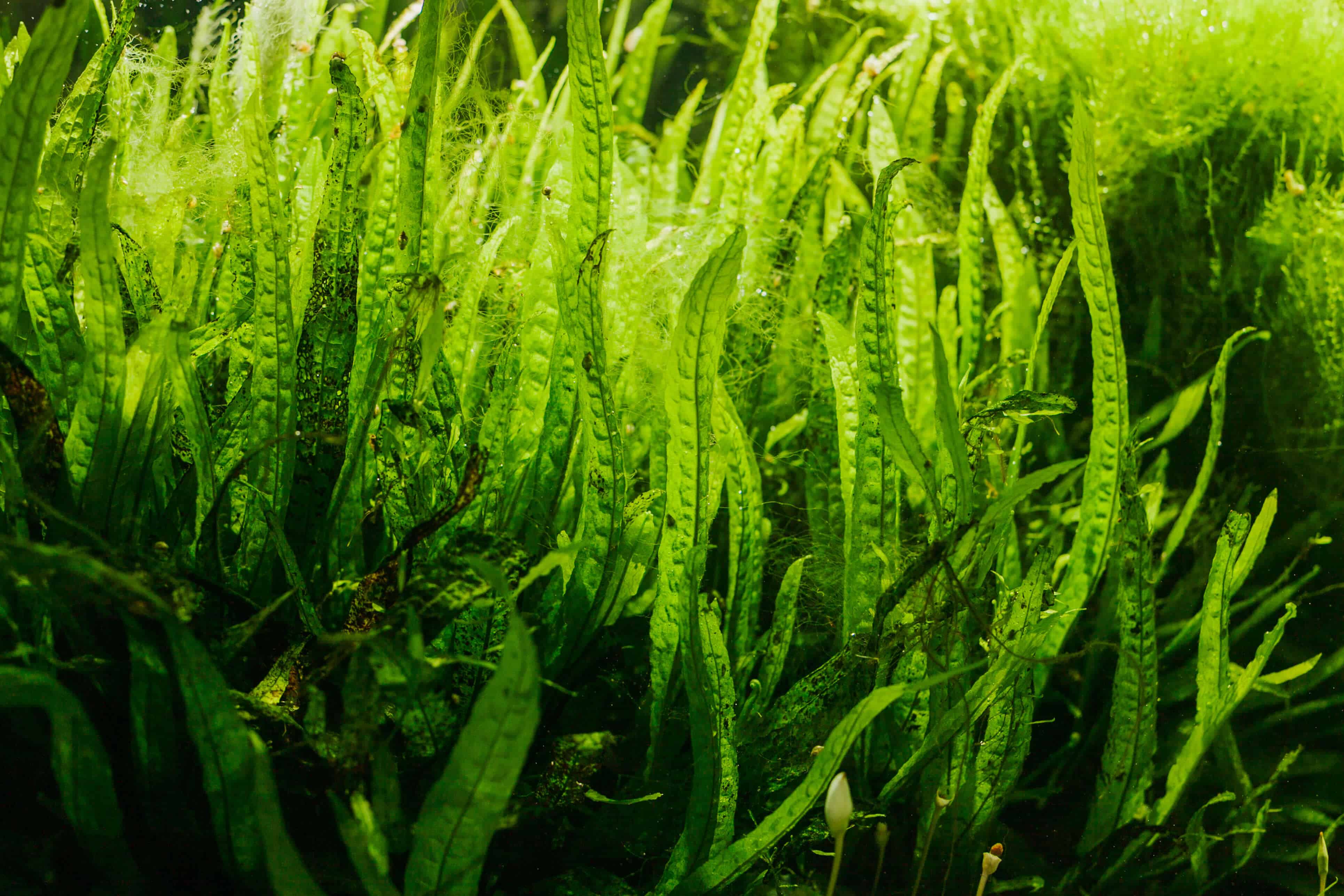 What about the life cycle assessment?
Algae grow by doing photosynthesis. They do only need sunlight, CO2, some water and some nutrients. Therefore they contribute positively to the LCA of any end-consumer-ready product.
To feed the world, to produce sufficient protein for all humans, we will have to build a lot more production facilities. We will have more positive impact with e.g. microalgae production in vertical farming of in bio-refinery concepts. And the increase of macroalgae production will help to re-forest coastlines and re-establish bio marine diversity. But of course for both, offshore and onshore production at an industrial scale, all stakeholders will have to ensure and contribute to support sustainable practices over the whole life-cycle.
What development do you expect in the coming years?
Algae will develop into a mainstream biomass, ingredient and function provider for the New Agri-Food sector with sustainable and nutritious products.
The consumer demand for food which is developed and produced with respect to the environment, with the most beneficial CO2 footprint and best possible nutritional profile is increasing. Therefore I expect a boom in investments in algae SME's in the short term followed by a boom in algae-based product offering, also in the area of algae-based fish and meat, soon and at global scale.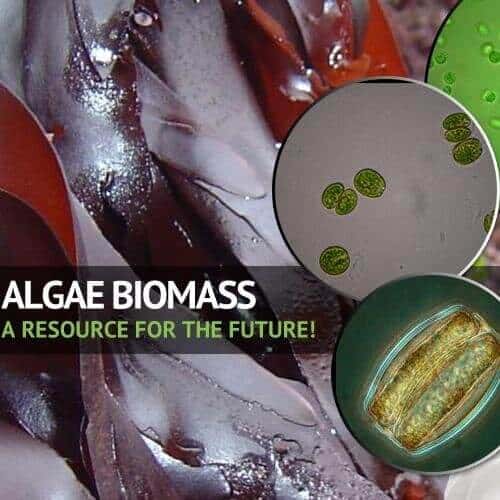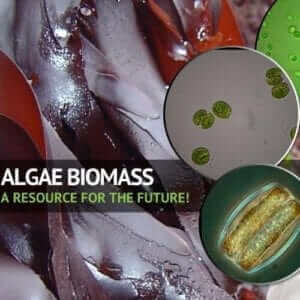 To secure the biomass availability and increase the positive impact on our climate, I expect that we will see huge offshore macroalgae production areas and at the same time land-bound seaweed production in deserts, in industrial or rural areas. Furthermore, I expect a boom in the microalgae-production also land-bound in industrial buildings, but as well as to be integrated in the "city-of-the-future" concepts, to be grown on rooftops as well as on facades of buildings to be directly harvested and converted by 3D-printing into food products.
For more information on the webinar visit the webpage at https://algaeworkshops.org/algae-based-fish-and-meat/