Ed Winters, otherwise known as
Earthling Ed
, is an inspiration to hundreds of thousands of vegans around the world, championing our cause and dedicating his time to spreading education and outreach to the public, in his own patient and diplomatic, yet powerful way. Often appearing on TV shows to debate about and fight our cause, Ed provides a voice of eloquence to the vegan movement, and helps inspire vegans to become active in their fight.
Incredibly, Ed managed to find time, when not acting as a figurehead for the vegan scene, making viral
YouTube videos
and
documentaries
, or conducting seminars and
Ted Talks
around the world, to establish a new vegan restaurant in London's Hoxton area –
Unity Diner
. We were grateful to receive some of his wisdom in relation to the movement, the vegan restaurant scene, and to provide some insight for anyone interested in becoming an entrepreneur or investor in this thriving industry.
Please tell us about Unity Diner – how was the business born and what was your inspiration?
The inspiration for Unity Diner was really born out of a desire to do more to help spread the vegan message. For so long myself and the other members of Surge (the vegan campaign group I co-run in London) had wanted to increase the amount we could achieve, however financial boundaries stood in the way of us being able to accomplish everything we wanted to accomplish.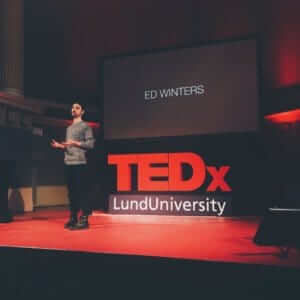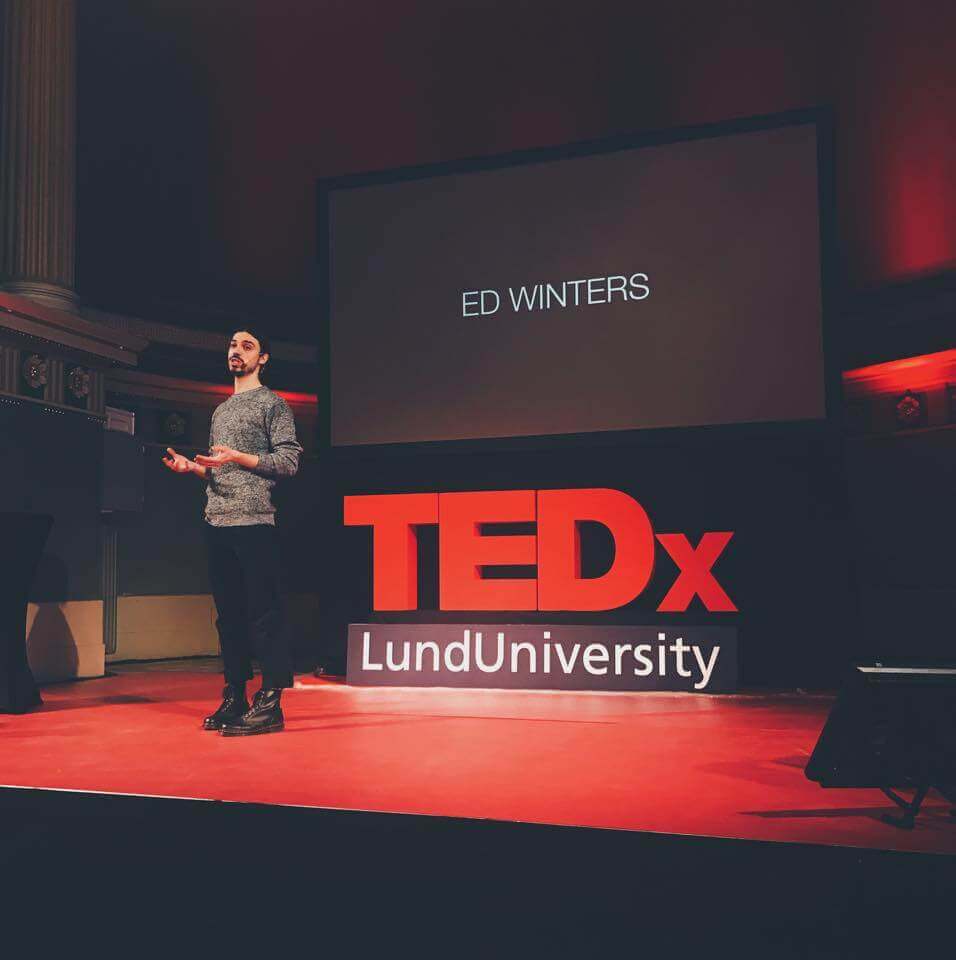 Can you describe the UK / London vegan scene at the moment? Recent reports say that the UK has now overtaken Germany to be the world leader in vegan food product launches – does this reflect what you're seeing at the moment?
The vegan scene in the UK is growing exponentially, particularly in London, which now has more vegan eateries than any other city in the world. Not only that but there is a huge increase in the number of people simply buying more vegan options due to the abundance of vegan products that are being released in major UK supermarkets all the time. This makes the UK the current pioneer of not only vegan food, but the movement of veganism as a whole. This is being reflected in the attitudes of the general public, where there has been a significant shift in the awareness and understanding of what it means to live vegan.
How did you go about assessing the market for a vegan restaurant in London, and do you worry that the UK will reach a saturation point, or will the market continue to grow?
When we assessed the market for a vegan restaurant in London we identified what was already popular in London, and instead of following down a similar route we instead looked at concepts which were popular abroad, but perhaps hadn't been recreated in a similar way here in London. There are several options for diner food in London, however very few that are actually restaurants, with a focus on an all inclusive dining experience.
It doesn't feel like the UK is reaching a saturation point yet, in fact there are huge areas that are still very poorly represented when it comes to the availability of vegan food establishments. There's no denying that huge strides are being made, but this really is only the beginning and further progress is vital if the vegan movement is to continue to succeed in its growth. Even in London, there is still so much space for more vegan food and more vegan restaurants.
In fact considering the population size of London, having around 150 vegan only food establishments is still incredibly small, especially when considering that it is estimated as many as one quarter of all of the UK's vegan are in London. What this shows is that we are not even close to the saturation point and if anything we are still in desperate need of more vegan food and most certainly this ever increasing demand will need further market growth.
Did you ever predict that veganism would evolve as quickly as it has done over the past few years? What do you think could be the drivers behind the explosion of our movement – do you feel like there were any specific events or is it an evolving consciousness?
I definitely didn't predict that veganism would grow as much as it has done recently, when I first started being an activist you couldn't find vegan cheese in major supermarkets and there were very few options available in high street restaurants.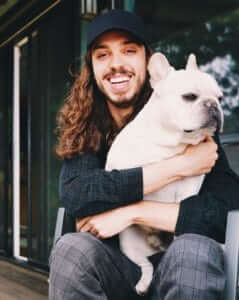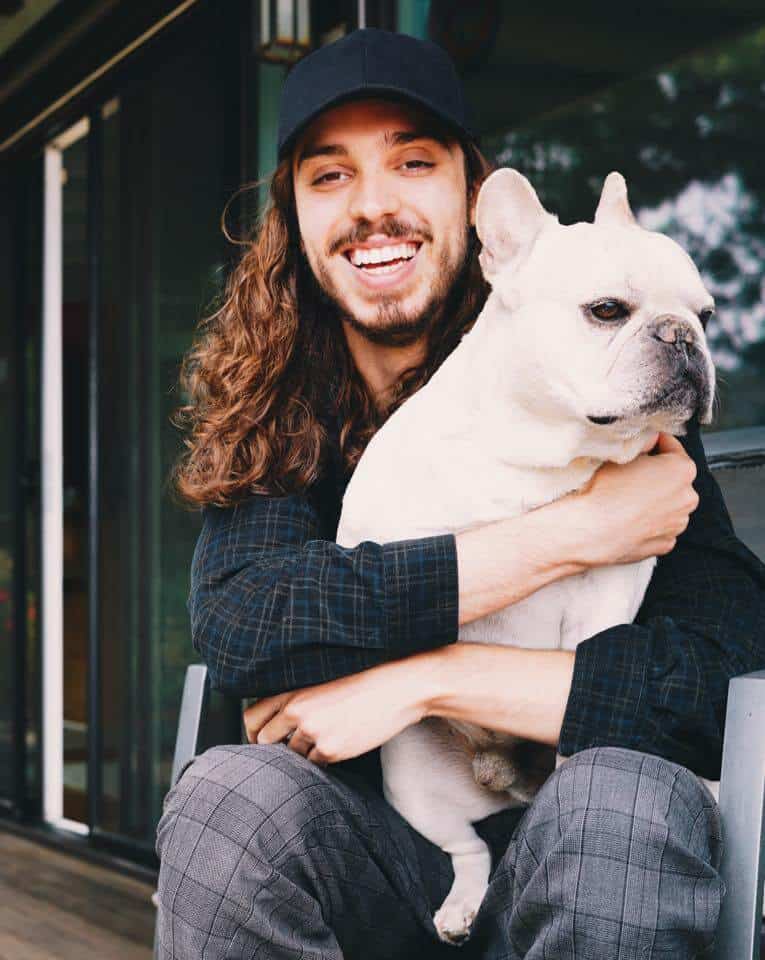 I feel that one of the biggest drivers of this growth has definitely been social media, through which the ability to disseminate impartial information has become so incredibly easy. Before social media most consumers relied on information given by governments, advertising companies and the industries themselves, making it much harder to learn what is really happening to the animals and our planet. However, with social media there are no longer the same barriers in place and people are able to access information about issues they never would have been able to access before.
Secondly, the rise of high quality plant based foods and the innovation that is occurring in the plant based sector has undeniably contributed to the growth of veganism. When we consider that taste is one of the fundamental reasons why people consume animal products, it really shows how important it is that the plant based sector is able to compete with products that are high quality and delicious, as well as vegan. The introduction of companies such as Beyond Meat has completely revolutionised what eating vegan means and has finally thwarted the myth that vegan food is not as tasty as animal based food. So I think it is this technological progress, both from a social media perspective but also a food technology perspective, that has really driven this change.
If mainstream industries convert to vegan products, such as dairy farmers for example, what should they be concerned about, and is there help available?
I think it's inevitable that as the vegan movement continues to grow many of these industries will change to producing vegan options, in fact this is already happening with huge dairies switching to plant milk production instead and independent farmers taking their animals to sanctuaries, instead of selling them for slaughter. I think the concerns for any farmer looking to switch industry will always be whether or not they can financially support themselves during the transition period, this for me is why it is so important to change the distribution of agricultural tax subsidies. To encourage farmers to make the change to plant based agriculture, tax subsidies should be given to farmers to allow them the financial space and capabilities to make the change and to reward farmers for wanting to switch to a more ethical and sustainable form of farming.
What are your future plans for Unity Diner? Might there be any possible plans to expand in future?
Our future plans for Unity Diner are to not only continue providing delicious vegan food to the community and also to all the non-vegans that come through our doors, but to also hopefully expand in the future and increase the accessibility and amount of vegan food available to the public. Through expanding we would also be able to raise more money for the vegan campaign group Surge, that I co-direct and the diner financially supports with its 100% non-profit ethos. Through raising more funds we would be able to increase awareness surrounding veganism by producing larger and longer running advertising campaigns and further developing the Surge animal sanctuary, as well as continuing to build the Surge team, producing more undercover investigations and funding documentary work as well.
Our long term goal has always been to franchise Unity Diner and make Unity a brand that delivers positive and effective change on a global level.
Which are your personal favourite and most popular products on the menu? How are the customer reactions to the bleeding burger?
One of my favourite dishes on the menu is definitely the prawn tempura starter, it's absolutely delicious but also tastes identical to real prawns. Since we introduced them to our menu at the start of this year they have consistently been one of our top sellers. I also love the seitan dishes we serve as well, as all the seitan is made in-house and has a really soft yet meaty texture, that is perfect breaded as a starter but also as a replacement for chicken in a burger. Our best seller however is the Moving Mountains burger, a mushroom based patty that has been created to mimic the taste, texture and appearance of a traditional beef burger. The taste is absolutely spot on and it even bleeds like a beef burger does. Since we opened it has been our most sought after dish by vegans and non-vegans alike, with many non-vegans completely unaware that you can eat vegan food that is so similar to its animal based counterpart. I have had many conversations with people who have called it the best burger they have ever eaten and have even said that it has changed their perception on what vegan food can be.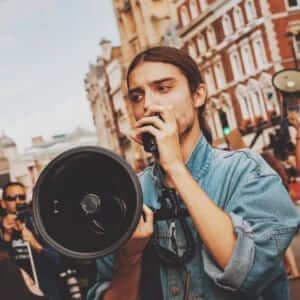 What would you say to any potential vegan entrepreneurs or those interested in investing in vegan business?
I would say to anyone interested in investing in vegan businesses to absolutely do it. The vegan market is unique in the sense that it is a constantly expanding market that will only get stronger and more profitable as time goes by. Studies are showing time and time again that the number of vegans, as well as the number of people simply looking for vegan products and options is rising exponentially, which puts vegan investors in a unique position compared to non-vegan investors. Not only that, but investing in vegan companies and businesses helps in safeguarding the future of our planet and helping save the lives of trillions of animals, in essence, the returns from investing in a vegan business far exceed that of only money, but is also for many animals and even our own species, life itself.
Are you optimistic for the future, and can you envisage a future vegan world?
I am incredibly optimistic for the future, the change in the past few years alone has been so inspiring and uplifting and it is without doubt that change is happening. I am however hesitant to allow my feelings of optimism to allow me to become complacent, a vegan future is inevitable but only if we work as hard as we can now to ensure that it does happens. To overlook the scale of what is still happening is to provide a disservice to the animals who are still suffering and to ignore the urgency of climate change.