Eatplanted is one of Europe's fastest-growing alt meat producers, combining extrusion and fermentation technology to make highly realistic meat alternatives.
Founded in Switzerland in 2019, Eatplanted rapidly began attracting investor interest and raising large sums of funding. The company then announced ambitious plans to develop whole cuts of plant-based meat — an area that has eluded many producers — and to become Europe's biggest alt meat brand. Soon, Eatplanted was expanding internationally.
"Anywhere animal meat can be sold, Eatplanted should be too!"
The company arrived in the UK less than a year ago but has already been widely successful, securing listings at national retailers such as Morrisons and Holland & Barrett. We caught up with co-founder Christoph Jenny to find out more about Eatplanted's products and goals for 2023.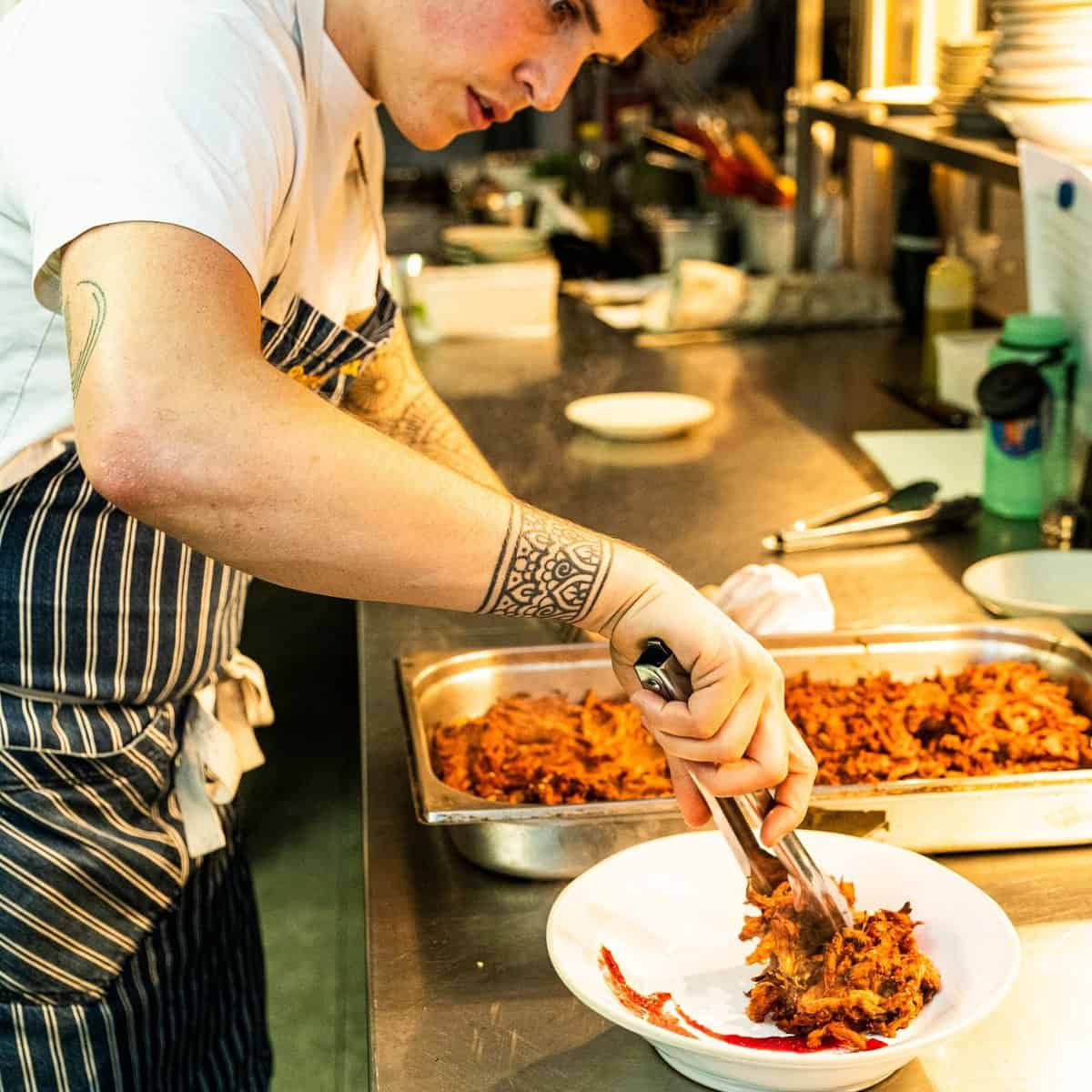 What is the story behind Eatplanted?
At Eatplanted, we create delicious meat from plant-based proteins, focusing on the perfect bite and taste while only using clean ingredients. We want to revolutionise the way meat and protein-rich foods are consumed around the world. Our aim is to reduce the negative impact of the traditional meat industry on our planet whilst still delivering versatile, healthy, and tasty proteins.
Tell us more about your products and how they are made.
We produce all our products ourselves under our glass-house production facility in Kemptthal, Switzerland — the first transparent meat production open to the public. ​Over 65 employees work in the areas of science, engineering, and product development. ​​We use only clean ingredients and protein sources (peas, oats, sunflowers).​
In our production, we combine structuring technology and fermentation to manufacture our products. Technologies such as extrusion are used in the food industry to create snacks, cereals, or pasta. The latest innovations in extrusion are key to the second generation of plant-based meat, because they allow plant proteins to be converted into fibrous, elongated shapes like animal muscle fibre.   ​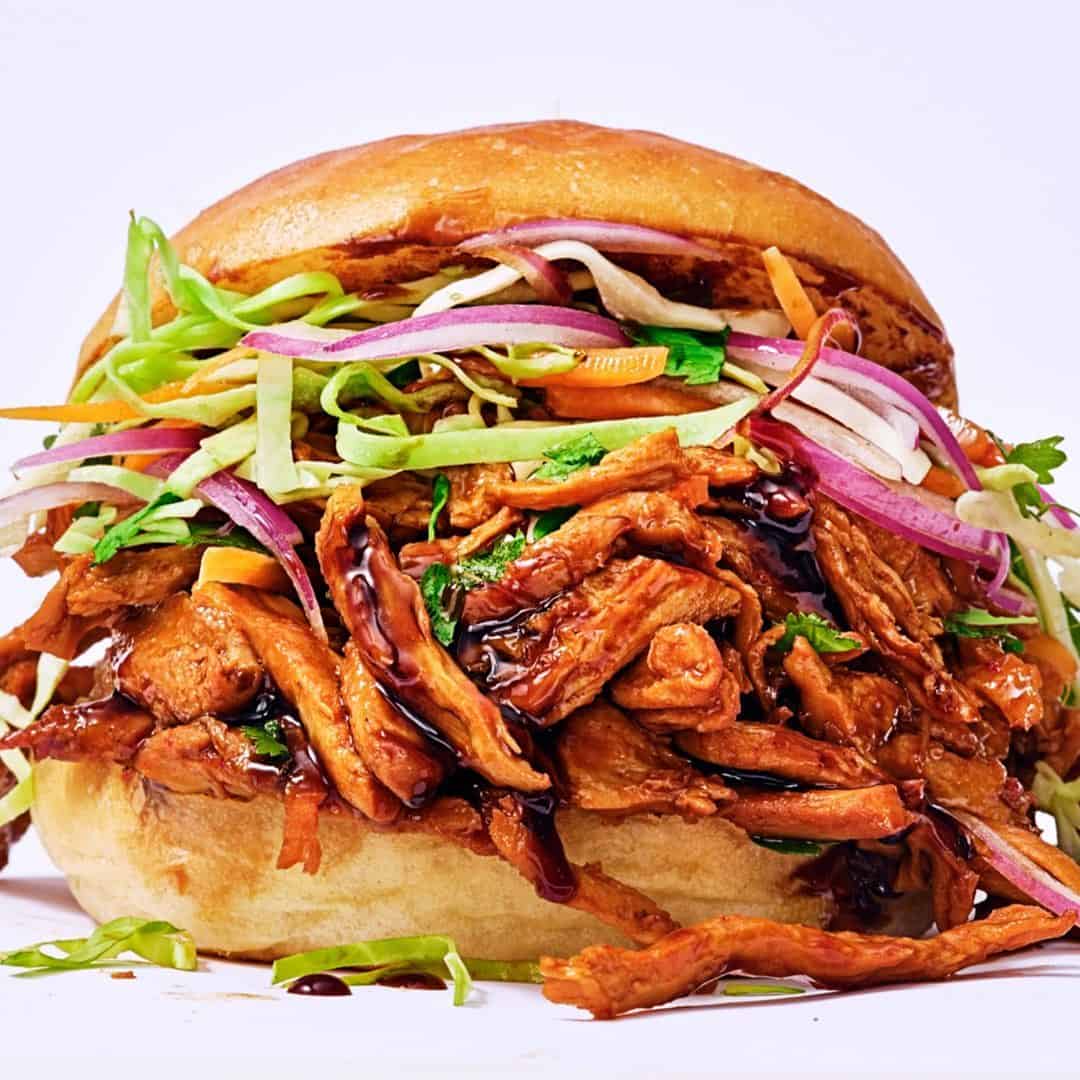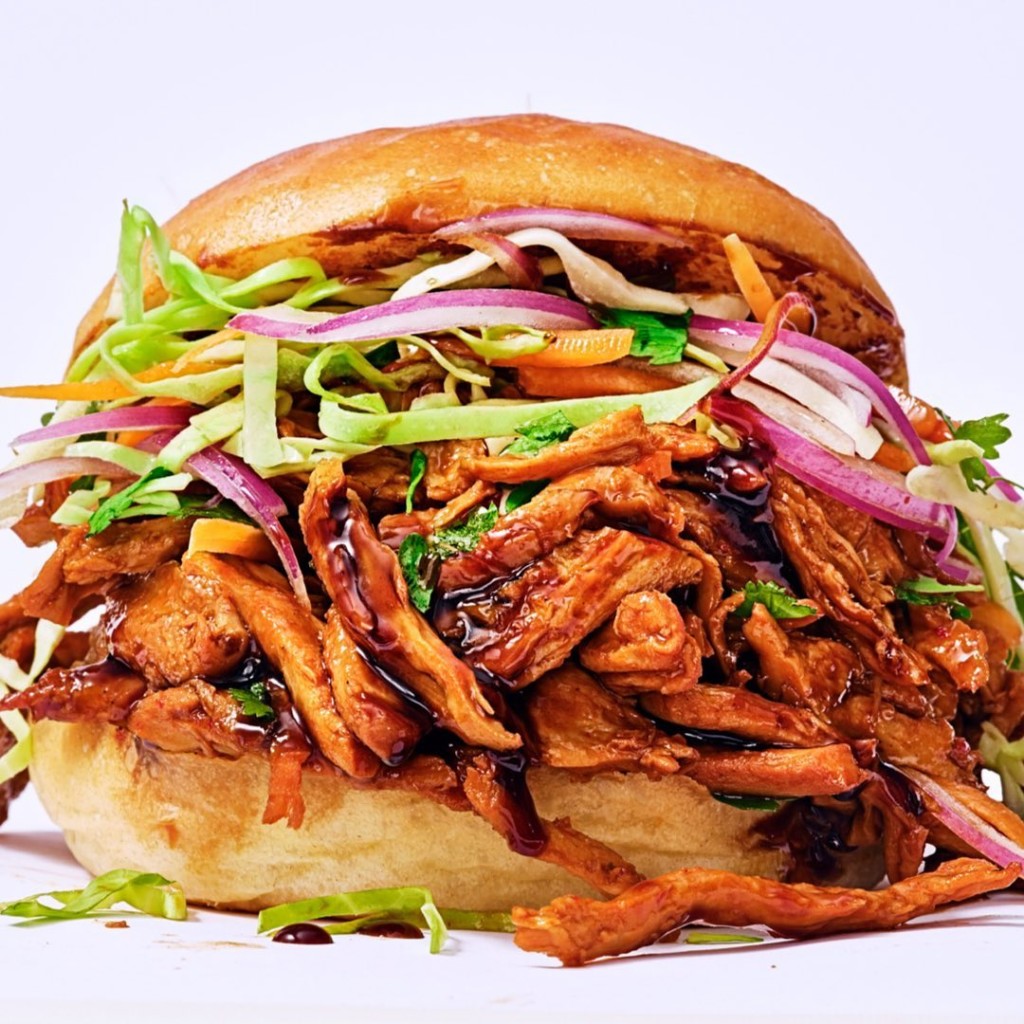 Combining our unique structuring technology with traditional fermentation enables Eatplanted to create bigger, more complex, juicier, and more tender cuts, and add essential micronutrients such as Vitamin B12. Fermentation has a long tradition in food production, such as for wine, beer, salami, tempeh, or sauerkraut. Fermenting the raw material with microbes, such as fungi or bacteria, leads to greater taste and texture, higher safety, and better nutritional value.
How do your products compare to their conventional counterparts in terms of taste and mouthfeel?
We pride ourselves on our excellent taste and texture for our range at Eatplanted. We don't add anything extra like methylcellulose or other chemicals, but rather allow our proprietary technology to create the mouthfeel and fibrous texture.
Current plant-based meat technologies and solutions are not capable of replacing more than one to three percent of meat consumption and therefore do not have the necessary impact on our food system.
"it is crucial that we produce 'better meat than animal meat"
Consumers justify this with a lack of taste, an unattractive price, and questionable ingredients. In order to convince meat eaters as well, it is crucial that we produce 'better meat than animal meat' — that is, offer a better taste experience and a lower price with less environmental impact and good ingredients.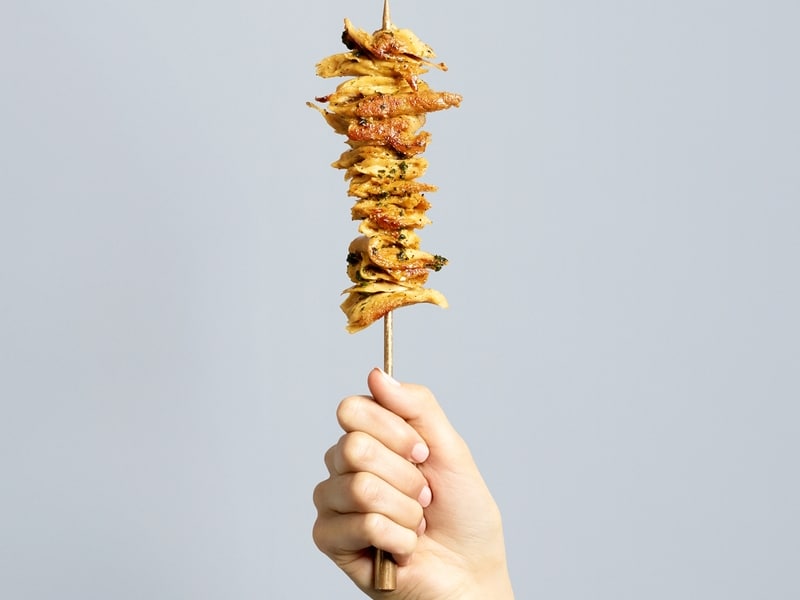 Tell us about your current bestseller and what makes it unique on the market.
Our current bestseller is our Original chicken, which has only four ingredients and contains no additives. A truly versatile meat that provides the perfect culinary canvas — perfect for the creatives.
How can Eatplanted drive ethical consumption and promote sustainability?
Sustainability is at the heart of everything we do at Eatplanted. By using our products, not only are consumers saving animal lives, but they are also contributing 74% fewer CO2 emissions versus chicken and using 46% less water, all of which are more sustainable choices.
Find out more in our first sustainability report.
What are your predictions for the plant-based alternative meats category in 2023?
For 2023, I believe consumers will be looking for healthier, cleaner, more natural, and more affordable products. We love the awareness some companies originally created for the alternative protein space. However, we feel that a better approach is needed to convince consumers, hence we create products that are good for consumers, using only peas, sunflowers, oats, and rapeseed oil as a base.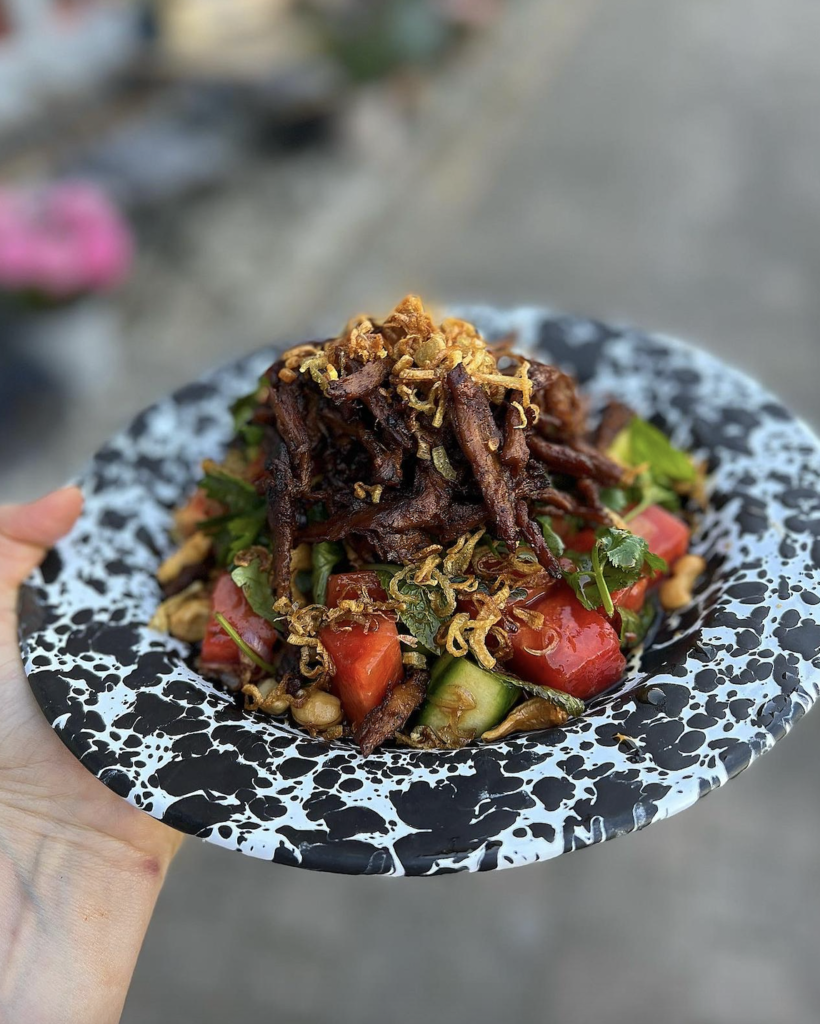 We go the extra mile to make great-tasting products through a perfect process and high-quality ingredients, rather than using additives. This allows us to use a minimum of natural ingredients and thereby create a new standard for the plant-based category of great-tasting products with an exceptional meaty bite. The protein diversity of peas, sunflower, and oats is great for consumer health, not just the environment.
Please share your business recap for 2022 with us.
We saw continued strong growth, gaining more retail and restaurant POS, a successfully completed Series B financing round as well as the launch of our planted.chicken breast.
What are your growth forecasts for 2023?
We more than doubled our production in 2022 and are planning to do so this year as well. Looking at recent new product listings (we fully launched in the UK across David Lloyd clubs, Planet Organic, Holland and Barrett as well as Morrisons) but also new retailers in our other European markets (e.g. REWE in Germany), it looks like we will be quite busy.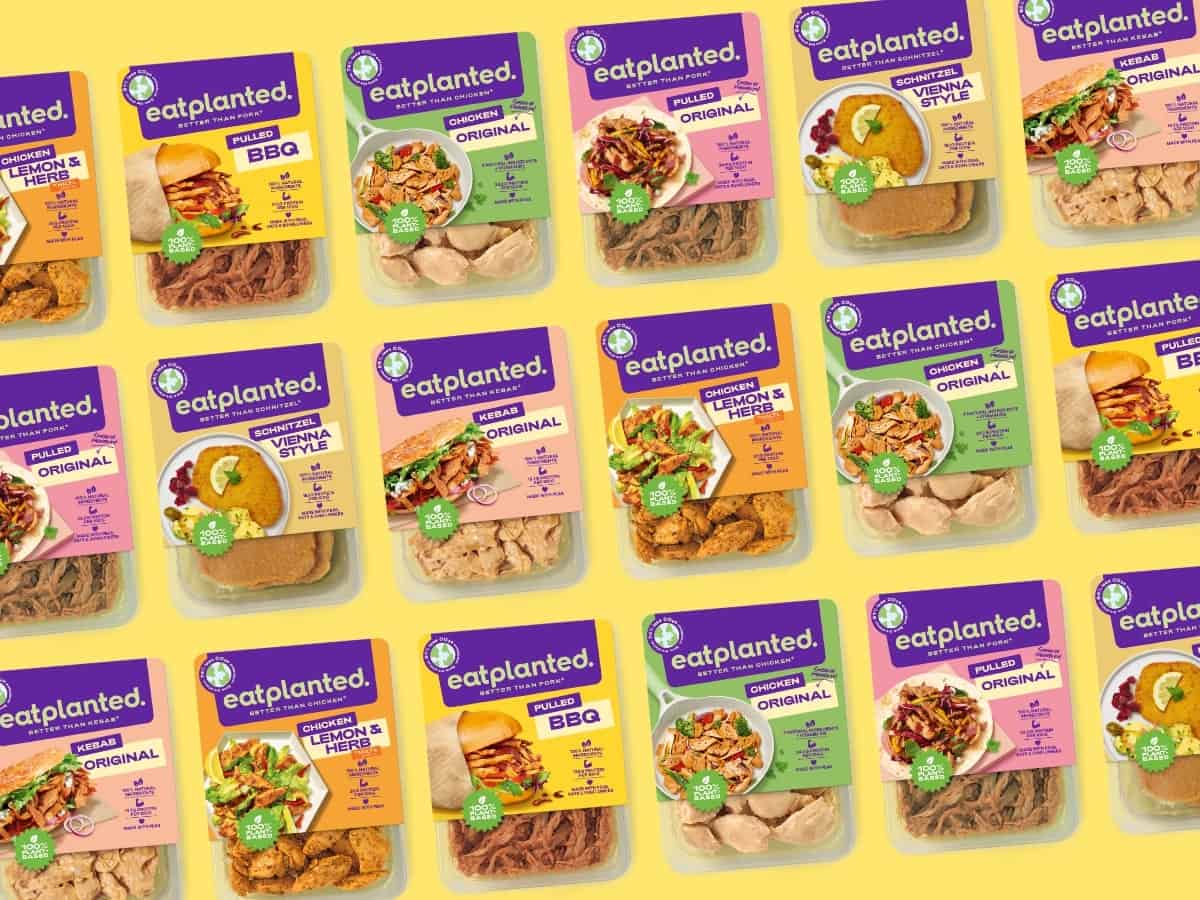 What are your plans for Veganuary 2023?
For Veganuary 2023, we're running our 'Check the Label' campaign to make consumers more aware of what they're putting into their bodies while rightfully putting the environment first and checking what's actually in the foods they're consuming. We're shouting about this on OOH adverts across the country, as well as digitally online. We're also doing some brilliant events in the UK — such as with food icons Pasta Evangelists (being their first ever plant-based protein partner) for two Veganuary masterclasses, and supper clubs in restaurants such as The Real Greek and Metropolitan, to celebrate new launches.
What are your goals in 2023?
We are currently in the final stages of launching several whole-cut products such as our Chicken Tenders, Patties, and Chicken Breast. These are the first larger cuts of meat on the market without additives. These products will be available to the food service industry first, with retail to follow shortly thereafter.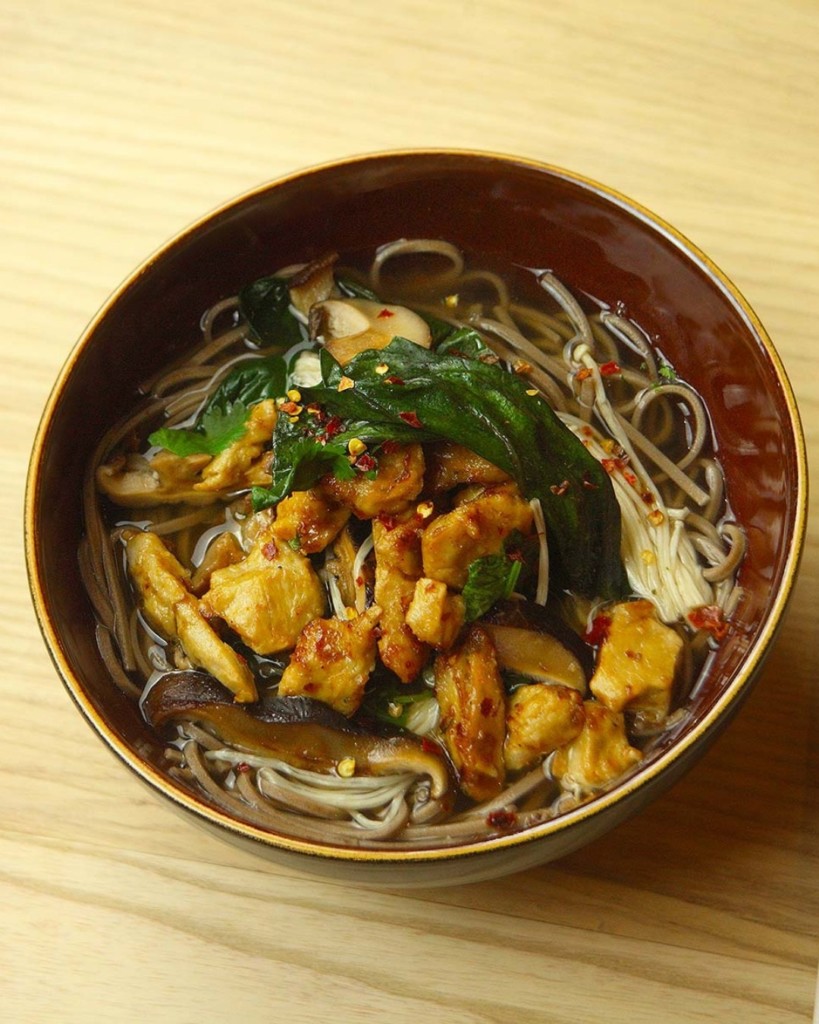 Tell us more about your current portfolio.
Our current portfolio of products in the UK provides plenty of choice for those looking at consuming more plant-based foods. From our delicious chicken to our pulled range — which mimics the texture of pork incredibly well — and our tasty skewers, there's something for everyone. Just like animal meat, our plain products have a neutral taste, and can absorb whichever spices, seasonings, and sauces you cook with.
For those looking for something more immediate, we do have products that come already marinated (also only using clean ingredients) — such as our Lemon & Herb planted.chicken, or our BBQ planted.pulled pork.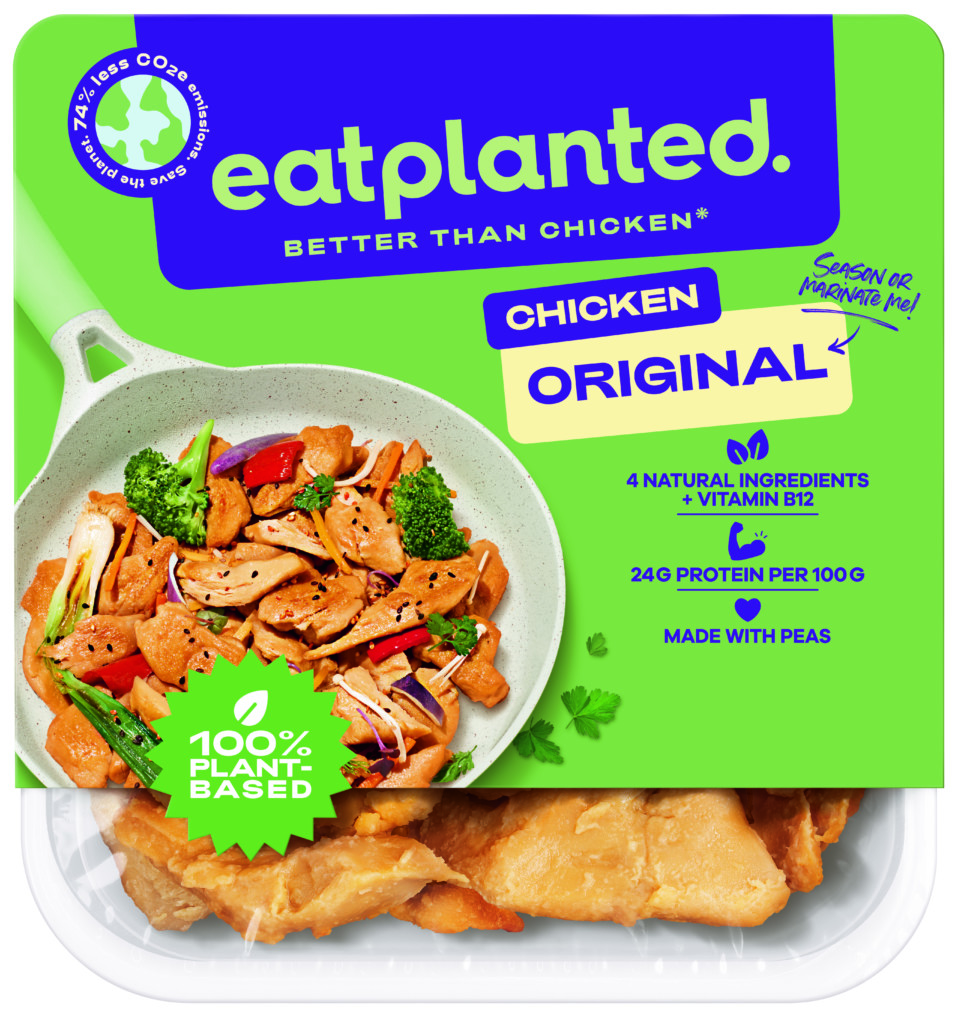 What are your expectations in terms of sales and market trends for this year?
To continue to grow within the category. The year kicks off to a strong start with Veganuary and we hope this will encourage consumers to keep habits they learned during this time throughout the year, but also overall category awareness of new consumers. It makes us very proud to see our products delighting so many consumers across Europe. Unique aspects such as our natural healthy and non-artificial ingredients, the incredible technology that provides the fibrous texture, and the taste make all the difference. We look forward to further strengthening our international presence and expanding our network of partners who share our passion for making a positive impact on this planet.
Can we expect any brand / retail collaborations?
Absolutely! It's an exciting time for Eatplanted, as we've got loads coming up throughout the entire year, watch this space! Morrisons for this Veganuary was just the start.
Are there any new products in the pipeline?
Yes of course — we have a team of over 65 product developers working on our next innovations. Until the next revelation, we want to get even more famous for our award-winning four-ingredient chicken.
Where do you see Eatplanted in five years?
The dream would be to see Eatplanted available across all UK stores, menus, and high streets to give our customers multiple touch points to sample for themselves and to purchase. Looking at our growth in other European markets, we feel positive about achieving this within the UK as well. Anywhere animal meat can be sold, Eatplanted should be too!