We were fascinated to speak with founder Eben Bayer, the New York CEO who tells us that Ecovative's most exciting innovations are currently arising from its food entity – Atlast Food Co – which he claims is the only plant-based meat to replicate the muscle tissue fibers found in full cuts like steaks and bacon.
What is your company mission?
At Ecovative, we believe there is a better way to feed the planet and reduce the amount of plastic used in consumer products. Our mission is to grow better materials that are compatible with Earth. Ecovative is a company pioneering the use of mycelium, an amazing all-natural super material to create alternative meat products, biodegradable packaging materials, animal-free leather and more.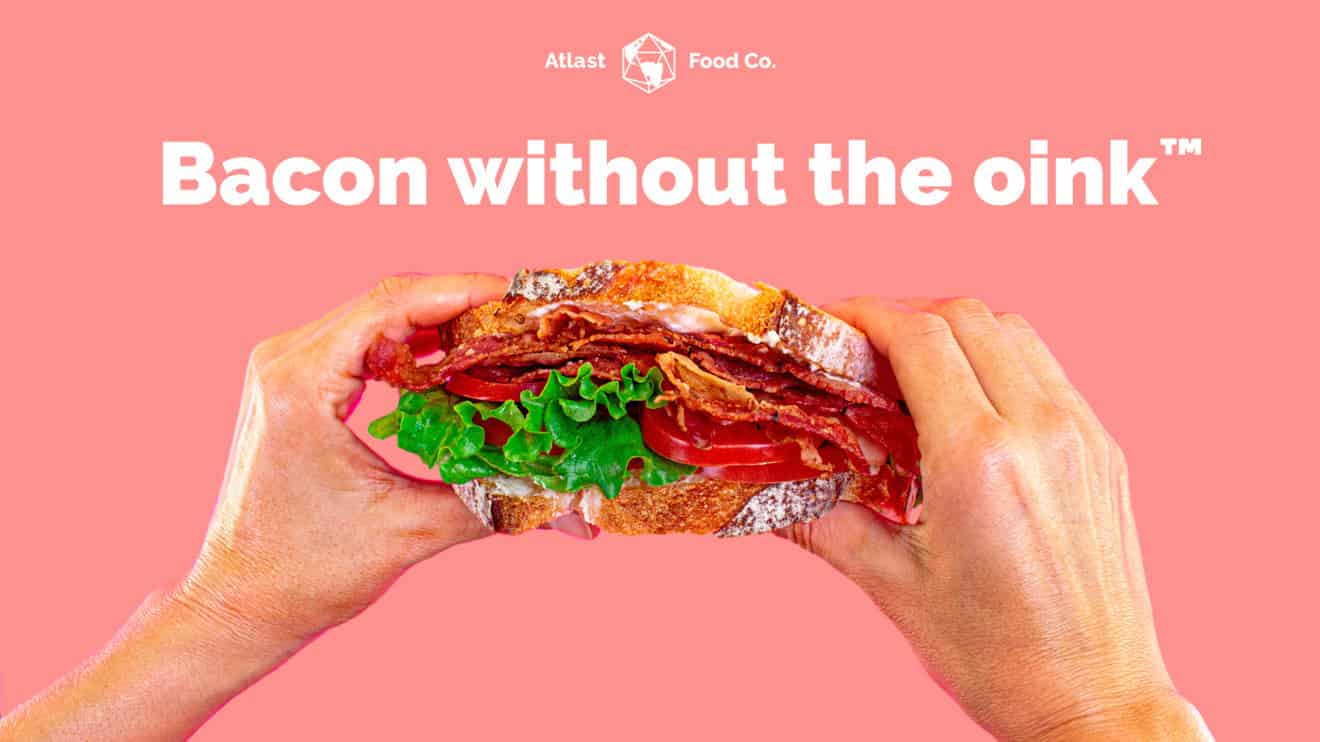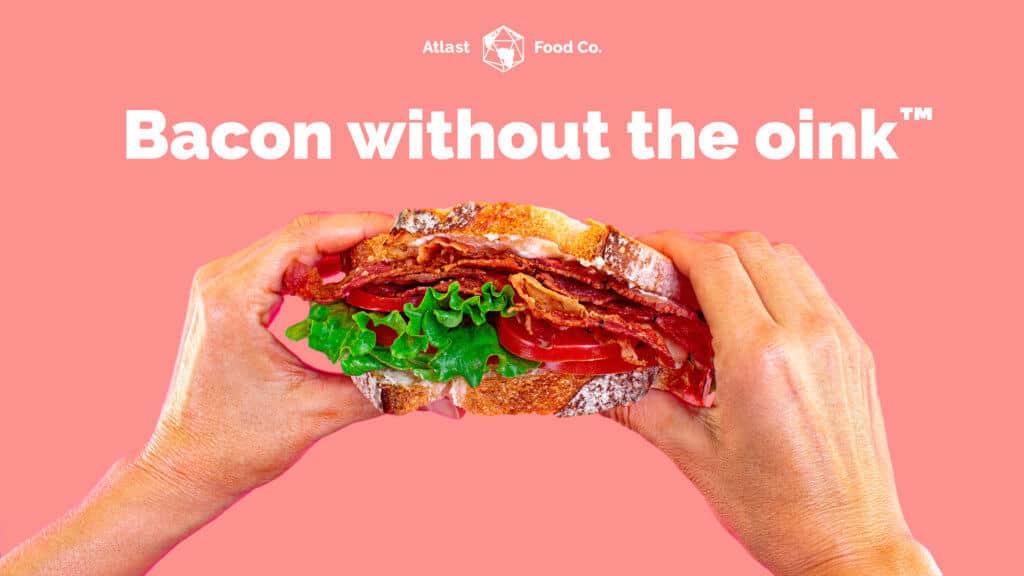 What exactly is mycelium and how was it initially identified as a highly useful and sustainable material?
Our forests are biological cities that run on – and are connected by – a living, underground network of mycelium. The fruiting body of mycelium is familiar to us as the mushroom. But mycelium is much, much more. It's one of the greatest natural recyclers of material, breaking down old matter and turning it into nutrients that power the forest. This Super Material is a natural biodegradable product, with the remarkable ability to be easily and quickly grown into virtually any shape or form, with endless possibilities that could replace many of our current manufacturing and farming methods.
Your brand recently secured $10 million in funding – tell us about how these funds will be invested in the company and what kind of changes this will make.
Ecovative raised these funds to build the first ever mycelium bio-foundry: Foundry One. With Foundry One, we are partnering on projects with outside companies. These foundry projects range from replacing petroleum-based foams in cosmetic applicators to creating whole cut meat alternatives.
Our vision is to help other companies create materials that are healthy for the planet. And the best way to do this is open up our research for others to access.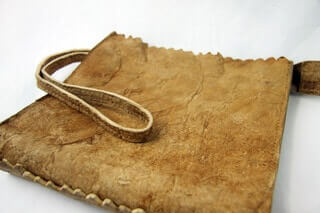 You recently announced that you are already producing a wide variety of incredible products ranging from bacon to shoes! This is an incredible achievement – tell us a little about these products and when they might be available.
Ecovative is focused on earth-friendly product solutions for two major industries: plastics and animal agriculture. We founded the company to obviate the use of plastics like EPS (aka styrofoam) used in protective packaging applications. Ecovative has shipped over 1 million pounds of our Mushroom Packaging products for customers like Dell, SEED, Keap and many others. Today, we've partnered with like-minded businesses around the world who have licensed Ecovative's technology to produce these types of packaging product solutions for customer in their local areas.
A few years ago, we announced that we had developed and licensed our technology to produce mycelium-based leather. This technology has now been commercialized. There have been limited releases of products to date but we anticipate a much larger roll out of these textiles in the fashion world over the next several years.
And we're also bringing the first whole cut plant-based meats to the market through Atlast Food Co. We will first introduce our bacon to the market. It's amazing — it's delicious and has a meaty and crispy texture just like pork bacon. It's getting very difficult to tell the difference. We're extremely excited about this space.
Will your products be available to end consumers, or B2B? And in which markets?
Ultimately, we make products for the consumer market. In the case of our packaging products, we work with brands to provide them with environmentally-friendly packaging for their consumer goods. In this case, we work B2B but the product still ends up in the consumers hands.
In textiles, we licensed our technology for other groups to bring these products to market.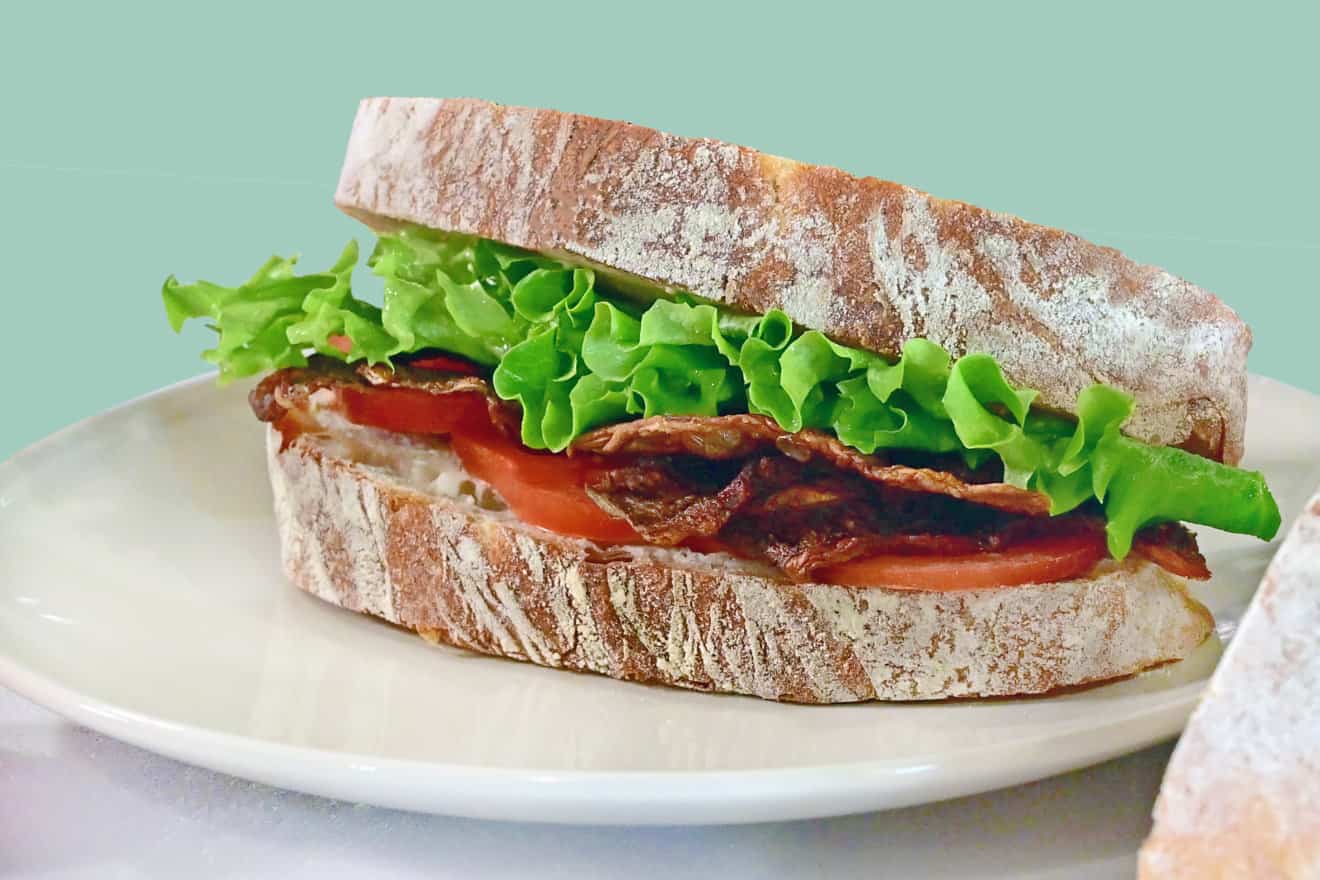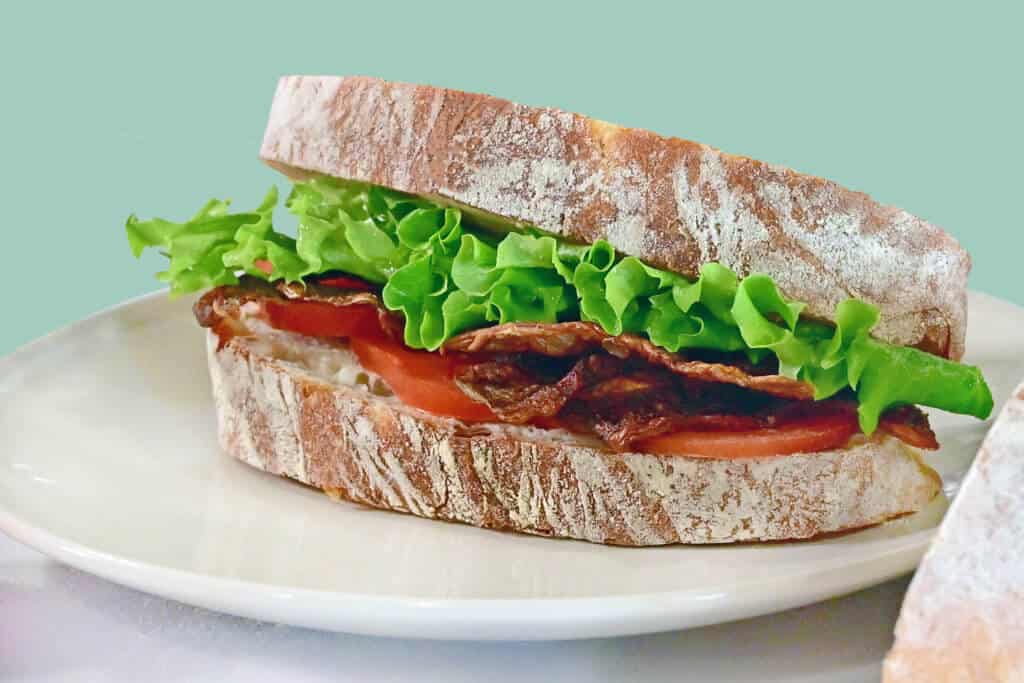 And for whole cut food products, we will have a mix of both B2B and DTC. Atlast Food Co. is partnering with CPG companies and food developers to use our ingredients in their products. We also are planning to engage consumers directly through food service and possibly as a retail brand as well.
How big is your company in terms of workforce?
We currently have about 50 employees — a mix of scientists, engineers, designers and business folks. We're based in Upstate NY but have people working with us globally.
What kind of partners are you currently working with – how much interest has there been from producers and manufacturers?
We work with such a broad range of customers — from cutting edge consumer brands to Fortune 500 companies. We are fortunate to have a lot of demand for our products and access to our technology to develop new product solutions. Most of the work we do is with other businesses.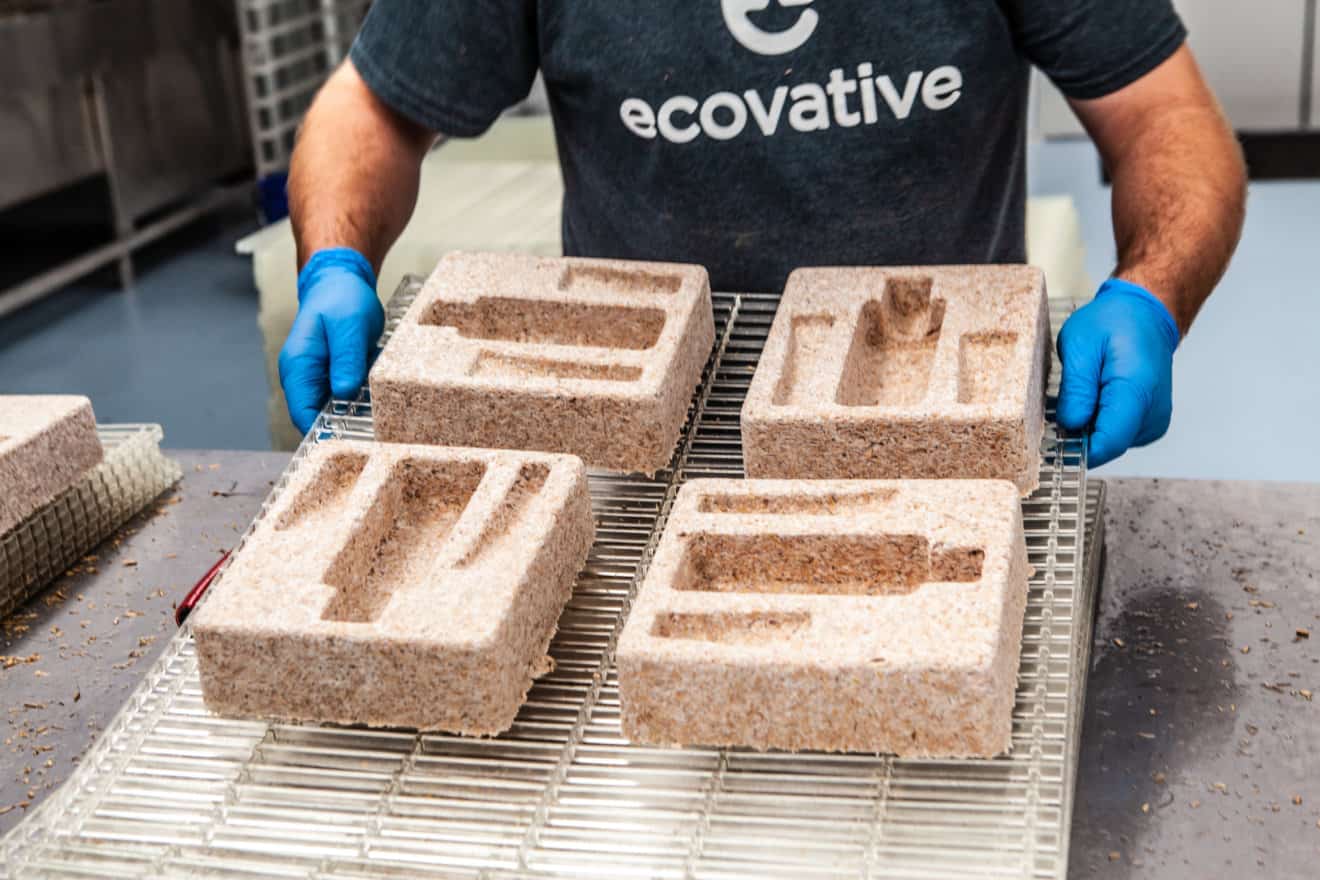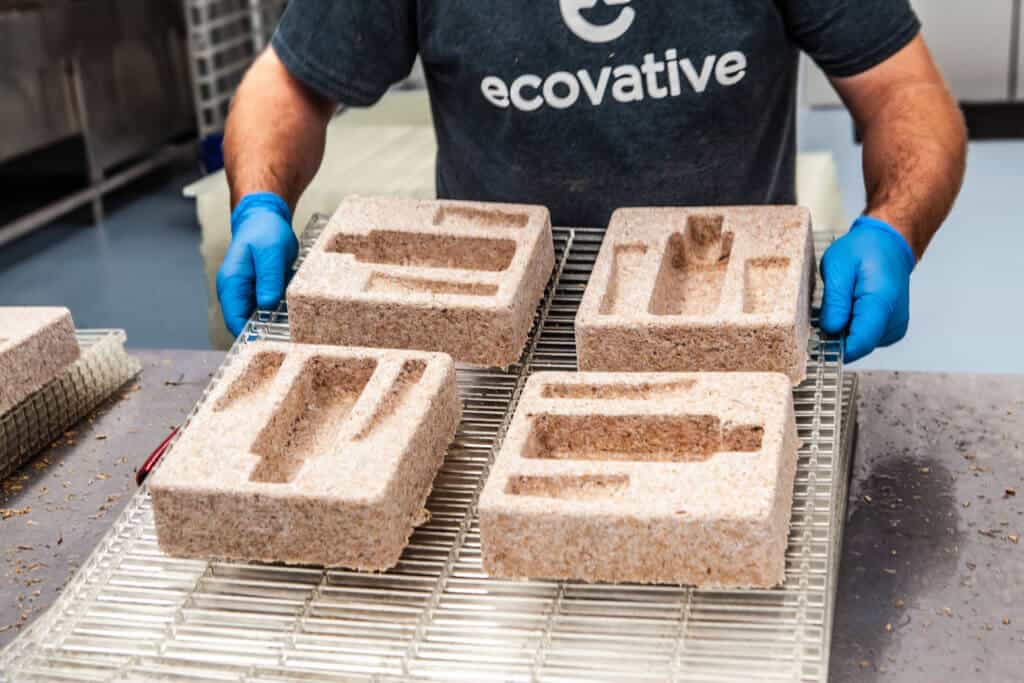 Do you see mycelium as becoming a realistic alternative to unsustainable packaging such as plastics? Would this be a cost-effective solution and how long might might such a development take?
Absolutely. Styrofoam is not recyclable or biodegradable and will persist in landfills for thousands of years. This type of single-use plastic is unhealthy for our environment and unnecessary because sustainable, bio-based alternatives exist. Our Mushroom Packaging is bio-based, home compostable and a fertilizer rather than a pollutant at the end of its life cycle.
Today, we have six licensees deploying Mushroom Packaging technology around the world. This is an amazing start but there's a lot of work to do to displace the amount of Styrofoam being produced everyday.
Where do you see Ecovative in five years?
My vision is to bring new companies and projects into Ecovative's Foundry One to develop materials that are compatible with Spaceship Earth. Mycelium has already been running our forests for millions of years. I believe our future cities can run on this high tech Super Material too.