Else Nutrition is developing a groundbreaking plantbased infant formula created from two plants, which meets the nutritional golden standard composition values of breast milk and is medically-endorsed by pediatric experts. The company will offer the first, plant-based, non-dairy formula alternative for babies and toddlers as a real alternative to dairy-based milks.
Vegconomist was pleased to speak with Hamutal Yitzhak, Else Nutrition CEO and co-founder, about this interesting product which will make it possible for vegan families to adhere to a fully plantbased diet and also offer a solution to lactose intolerance.
What kind of non-dairy nutrition are you developing?
We are disrupting a $70 billion global infant nutrition market, with the next generation of baby nutrition. You see, for more than 100 years since baby formula was introduced, this industry has been predicated on just cow milk protein and soy protein – both of which are controversial.  Many baby formulas containing those proteins are strong allergens as a result, and those formulas contain highly-ingredients, with a high ecological footprint. In the case of cow milk formulas, there are also animal welfare concerns. Else Nutrition is changing all of that.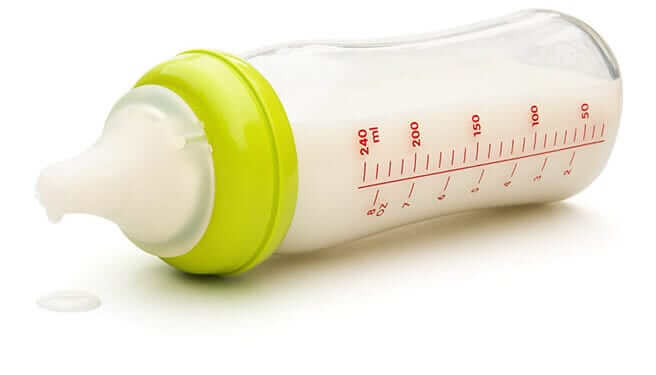 We're bringing the first, plant-based, non-dairy and non-soy baby formula alternative. It's patented globally, and endorsed by leading pediatricians. Our products taste great, and are free of: gluten, GMO, antibiotics, hormones, and preservatives. We have a full essential amino acid and fatty acid profile, meeting the nutritional gold standard of breast milk. We're providing a real alternative; one that's better-for-baby and better-for-planet. We are the first to do it.
What is it made from?
Our baby formula has the cleanest label, with just 3 ingredients making up 97% of the total composition. It's made from the protein of 2 plants, superfoods: whole almonds and buckwheat. It is all natural, 100% vegan, mimicing the nutritional composition values of breast milk. The 3rd main ingredient is tapioca, which provides the needed carbohydrate profile.
What differentiates you from others, what is your USP?
So we believe that rethinking the nutritional options for our children, babies and toddlers should never be an afterthought. Rather, it should set the foundation for a lifetime.  Our approach is fundamentally different. We are powered by plants. We decided to call the brand Else, because to date, over 90% of the baby formula market has really been just one offering – based on cow's milk protein.
We are a real alternative, not just for those whose children suffer from cow milk protein allergy or for flexitarian/vegan families, but also more broadly for those seeking clean-label and  more healthy food options. It's the cleanest label, made with the cleanest process.  We've seen in recent quantitative research that consumers are really in need of a plant-based, healthy and nutritious alternative to the dairy and soy-based offerings.  We're also more sustainable that the market mainstays, with a significantly lower ecological footprint. We also utilize a disruptive manufacturing process, transforming the whole plants in their natural form, never using highly processed extracts or derivatives, chemicals, nor corn syrup solids. Thus, our formula is made via the cleanest process.
When will the products be available?
We will first offer powder-form toddler formula for those between 12-36 months and nutritional drinks for children (3-12-year-olds). We plan to launch these products in North America in Q2 2020, and shortly thereafter, also in select West European countries. The products will first be available at our coming e-store (elsenutrition.com) in Q2 2020, and via select specialty/better-for-you retailers in the U.S. market. We are also planning to launch a formula for infants, and have embarked on the process of receiving FDA approvals. In the future, we will look to expand our product portfolio to address additional targeted audiences such as adults, and those who may suffer from conditions like crohn's and colitis, for example. We want to contribute to providing a foundation for wholesome, balanced nutrition for generations to come.