Evelyn Mora is a former photographer, current board member of the Nordic Fashion Week Association, and founder of the Helsinki Fashion Week. Her work is published regularly in Vogue magazine and she actively lectures at various top-industry events and Universities. She was recently selected as Top 20 female entrepreneurs leading the nordic fashion industry by Launchmetrics.
Lately we reported on the news that the decision had been taken to ban animal products from all future shows in Helsinki Fashion Week. Evelyn has a lot to say on this, and is an influential figure in surrounding topics of sustainability and animal welfare in fashion. Here she shares her unique insight exclusively with vegconomist.
"Our decision to showcase fashion without the use of animal leather results from a long and ongoing dialogue between consumers, fashion designers and manufacturers. Since the beginning Helsinki Fashion Week has stood for progress through innovation, development, and transparency. We stand for freedom of choice and open information, and most importantly for sustainability across all industries.
There are different policies one can adopt when it comes to actively addressing and solving concerns surrounding sustainability in the fashion industry, and the decision to showcase collections that do not contain animal is not only to take an active stand against its environmental effects and animal cruelty but focus on available innovations and alternatives available.
By dedicating the Fashion Week platform solely to new material innovations in the 2019 edition, we are aiming to reveal the truth of these materials' life cycles and their effects on both the environment and economy in order to set the right methods for the future. Finding the innovations' and tech-based initiatives' weaknesses in order to find solutions cross-industry is a key focal point.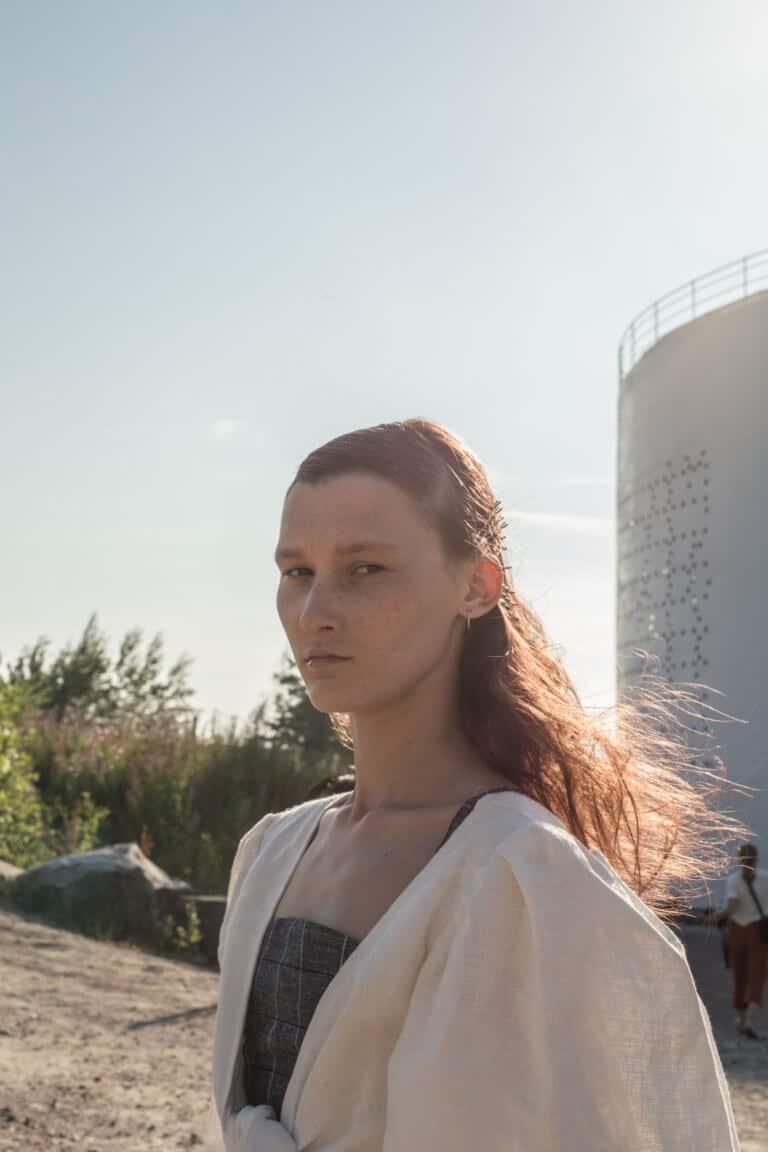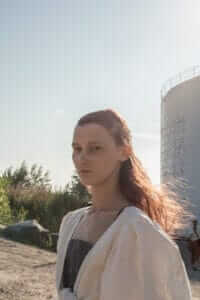 We are aware of the history and the age-old traditions and manufacturing processes of the leather industry. It is important to note that Nordic Fashion Week Association and Helsinki Fashion Week support all sustainable initiatives and have in the past presented the collections of designers who have used recycled leather and alternatives like vegan leather. However we believe that there are many issues in the animal based leather industry to develop and these are part of the topics that we will handle in the next year's event.
The question of whether or not to use leather, and fur for that matter, is challenging taking into consideration the size of the industry and the tradition bound livelihoods; together with the many sourcing options. However, looking at leather simply as a by-product material does not discredit the animal suffering tied to it, nor does it negate the social and environmental effects involved in leather tanning and production. In the same way as unethical textile production, global leather consumption has encouraged manufacturing in less regulated areas where workers are exposed to harmful chemicals that damage their skin and respiratory organs.
Leather processing today generally uses significant quantities of water and energy, and involves a variety of chemicals. Through new energy and water saving technologies, the environmental footprint of leather processing can be reduced dramatically: probiotics can reduce up to 100% the need for surfactants and bactericides in the beamhouse step; chemical usage can be reduced by one third in conventional tanning processes; tanning wastewater can be reduced by at least 80%; and harmful chemicals on the manufacturing restricted.
We would love to see the leather manufacturers step forward and openly talk about their processes; as well as vegan material innovators. All in all, the argument whether to use animal leather or not isn't black and white and we are looking forward discovering the facts in our next edition.
We believe that we can, and most importantly should be able to collectively solve these issues by talking openly about them, collaborating and taking action! We must nurture our innovations into existence and find the key solutions to obstacles in our paths if we want to shape the future that we all deserve. We have many breakthroughs ahead if we dare to selectively break the conservative illusions and enable ourselves to embrace the opportunities provided by our weaknesses by fulfilling our success though collaboration.
We believe that the future is circular, sustainable, vegan and cruelty-free."