The Association of Vegan Entrepreneurs of Mexico (EVM) is a community of committed plant-based entrepreneurs on a mission to boost the growth and impact of plant-based businesses in Mexico. The organization is working to maximize consumers' access to vegan products and empower them to adopt conscious, compassionate, and healthy lifestyles.
EVM envisions a country where plant-based products are the default choice of the majority and are readily accessible to everyone. The Association is the organizer of Vegan Business Summit (VBS) — the most important business event for the plant-based industry and alternative proteins in Latin America — and is also collaborating with ProVeg to help Mexico's most promising plant-based startups find success.
Rocio Cavazos, Founder and President of EVM and Head of Incubadora ProVeg, told us more about the Association and its goals.
Who are the members of EVM, and who can join?
Our members include a wide range of players in the plant-based and alternative protein space in Mexico, from new startups to some of the most established national and multinational companies. In addition to producers, our membership comprises ingredient and service providers, retailers, restaurants, and NGOs that support our mission.
Companies, entrepreneurs, and organizations that offer at least one product or service that is 100% free of ingredients of animal origin can obtain a membership that offers multiple benefits. These benefits include networking spaces, access to strategic information, discounts for our Vegan Business Summit, and the possibility of participating in our Plant Based Pavilion at major expos, among others.
We are proud to display our members in our EVM Business Directory on our website.
What successes do you like to look back on?
This year, we were very happy to see our participation grow at the largest retail and food trade show in Mexico, Expo ANTAD. In 2022, we participated with five member brands, and this year we returned with an expanded presence of eight brands and a larger Plant Based Pavilion that caught the attention of corporate buyers and specialized attendees at the event. The organizers featured our pavilion on the front cover of their gazette and wrote extensively about the vegan market and our participating member brands as the main topic of their publication.
But what makes us the proudest are our members' results and impact, as they obtained over 40 new sales contracts with retail chains. According to our calculations, the contracts for plant-based meat alternatives alone will spare the lives of over 770,000 animals in their first year of sales.
"It is important to let the world know about the positive impact of plant-based businesses"
We are also very glad to be able to support the sector with strategic information through our market research initiatives. In 2022, in collaboration with Mercy For Animals' EligeVeg program, we released a robust study of the plant-based market in Mexico, including the results of a national consumer survey. This year, we are working to produce a quantitative study of our sector to assess the volume of sales of plant-based products in Mexico for the benefit of our members.
A key contribution to our movement in Latin America is our Incubadora ProVeg program. In 2022, we entered into this collaboration with ProVeg International. We search for the most promising startups in our sector across Latin America and support them in the application process for the ProVeg Incubator program. Those that are admitted gain access to both the global program and to specialized modules focused on the Latin American market with a regional pool of experts and mentors.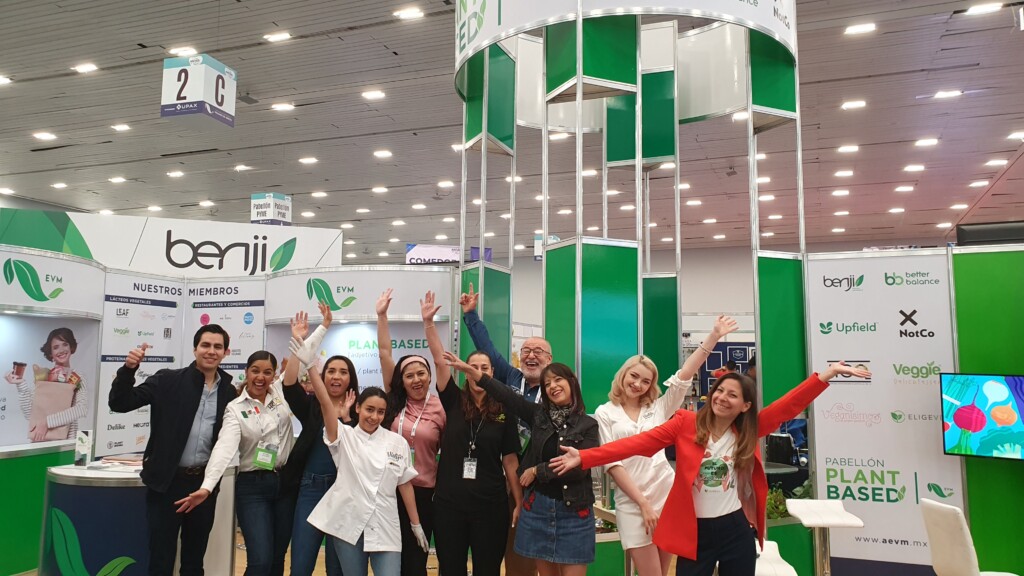 What actions or projects are you planning in the future? What are the most important goals of your association?
We host an annual event that has become the largest B2B gathering for our sector in Mexico and Latin America. This year, our event has become a two-day Vegan Business Summit which will include:
The New Food Forum Mexico, ProVeg International's flagship event, for the first time in the Americas and for the first time in Spanish.
Our annual event, The Vegan Entrepreneurs Forum, which is the largest gathering for producers, retailers, suppliers, and investors in the plant-based and alternative protein sectors in Mexico and our region.
Expo Plant Based, for the first time in Mexico and Latin America.
The event will take place on October 5 and 6 at the World Trade Center in Mexico City.
"65% of consumers in Mexico already consume plant-based products on a regular basis."
We are also working to quantify the contributions that our members make towards reducing water and land use, emissions, water pollution, and climate change. We believe it is important to let the world know about the magnitude of the positive impact of plant-based businesses and how they are a crucial part of the solutions we need for humanity's more pressing crises. We are convinced that our sector deserves to be recognized by consumers, retailers, food service providers, investors, and government agencies, and that this recognition should translate into increased demand for its products and resources to fuel its growth.
How do you assess the state of the plant-based industry in Mexico in general? Which developments speak for progress, and which challenges have to be overcome?
In 2016, when I returned to Mexico from the US, I could not find plant-based products in supermarkets, and most non-vegan restaurants had virtually no vegan options or even knowledge of what vegan food was. Nowadays, we see not only supermarkets but even convenience stores with sections dedicated to plant-based products. More and more non-vegan restaurants are introducing vegan options and entire vegan menus. To further encourage retailers and restaurants to increase their plant-based offerings, we will be hosting an award ceremony at the Vegan Business Summit to recognize supermarkets, online retailers, restaurants, and brands selected by plant-based consumers through votes on social media.
Our market study revealed that 65% of consumers in Mexico already consume plant-based products on a regular or daily basis. And 29% plan to reduce their consumption of animal products. Thus, it is no surprise that an increasing number of entrepreneurs are creating products, new brands are continuously entering the market, and existing brands are innovating and expanding their product lines. The fact that we are more than doubling the size and scope of our annual event is a reflection of the expansion of our sector and increased interest from consumers, retailers, food service, investors, and the media.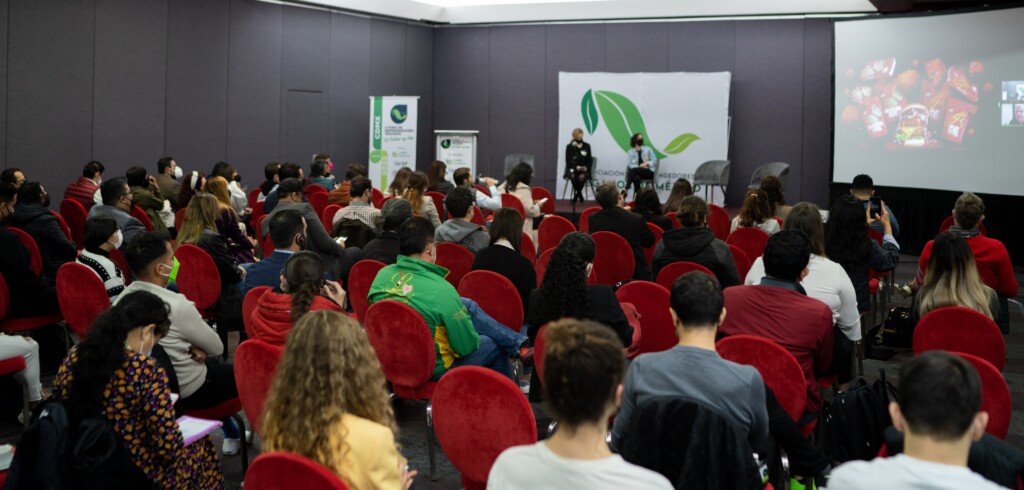 Challenges that our sector is taking on to accelerate demand growth include promoting consumer awareness and interest, making products more affordable and more easily accessible, as well as further improving customer experience. Some factors playing in our favor are our young population with a median age of 29 years, a predominantly plant-based pre-Hispanic gastronomic heritage, and lower production cost structures than more developed economies which support our pursuit of price parity for plant-based products.
Where can interested people meet you in person (trade fairs, congresses, events, roadshows)?
People can attend our annual event, the Vegan Business Summit, on October 5 and 6 at the World Trade Center in Mexico City. This will be a landmark event for Latin America, as well as the ideal space to make connections and learn about the latest developments and trends in our region.
We also host regional networking events for our members, where we are open to having special guests that are part of our plant-based and alternative protein ecosystem. So far, we have hosted these meetings in Mexico City, Querétaro, and Monterrey, and we intend to hold them in other cities.
We usually participate in conferences such as the AVA Summit in the US and The Food Tech Summit in Mexico City. We also aim to participate in trade shows that are important for our sector such as Expo ANTAD in Guadalajara, Mexico, and depending on our members' interest, shows outside Mexico such as Plant Based World Expo in New York.