Australia's Fable Food developed hugely popular product Plant-Based Braised Beef which was launched into Woolworth's to celebrate World Meat Free Week in June, and the product was so popular it received praise including from Michelin Star celebrity chef Heston Blumenthal and that shoppers were reportedly "hunting it down" in stores.
We were excited to speak with Chief Executive Michael Fox about Fable's unique line and the market in Australia.
Can you introduce your brand Fable and tell us what was the motivation behind creating it?
I've been vegetarian for 4.5 years for ethical, environmental and health reasons. I wanted to help contribute to ending industrial animal agriculture for all the same reasons I'm vegetarian. I eat a pretty healthy diet – I shop at my local farmers markets, do a lot of my own cooking, bake my own sourdough, brew my own kombucha etc. So I wanted to create a meat alternative that used all-natural and minimally processed ingredients.
I spoke with a lot of chefs and food manufacturers and those conversations lead me to exploring mushrooms as a base ingredient for meat alternatives. That in turn lead me to meeting my co-founders Jim Fuller and Chris McLoghlin. Jim grew up in Texas, was a fine-dining chef for 10 years, wanted to understand the science behind what he was cooking so he studied Chemical Engineering and Agricultural Science majoring in Mycology (mushroom science). He's then worked as a Mycologist for the last 12 years.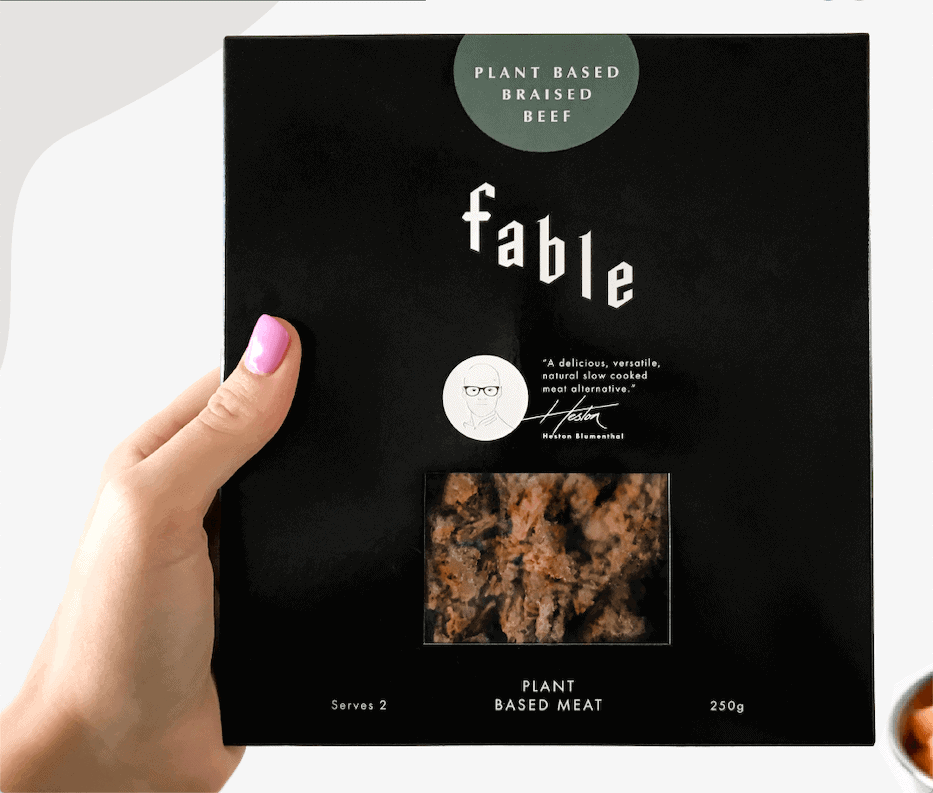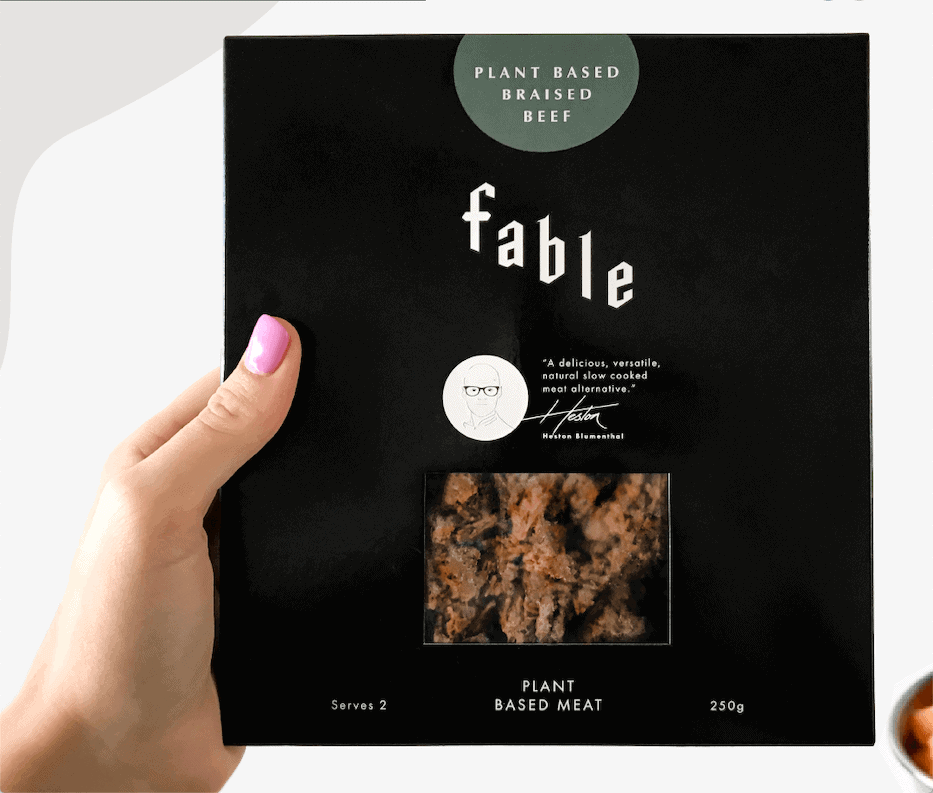 Chris co-founded Australia's largest Organic Mushroom Farm and was Australian Organic Farmer of the Year in 2018, as well as Australian Young Farmer of the Year that same year.
Chris and Jim have a strong interest in regenerative agriculture as well as a passion for mushrooms and when I met them they had started working together on some mushroom-based meat alternatives. So we teamed up with the goal of making delicious, healthy, all-natural minimally processed meat alternatives from mushrooms, and Fable was born.
Your primary ingredient is shiitake mushroom, please tell us why.
Mushrooms are an incredibly healthy food. Shiitake mushrooms in particular have been used for 1000s of years both as a health food and in Chinese medicine and Western science is catching up to all the health benefits of them. Mushrooms also have a lot of the rich umami flavours of meat. So we worked to see if we could turn them into something that has the taste and texture of meat. Jim grew up in Texas eating slow-cooked meats like pulled pork, braised beef and beef brisket so we thought we'd start there. Our first two products replicate these slow-cooked meats. We're now working on replicating other types and cuts of meat using mushrooms.
Do you have plans to distribute beyond Australia?
We launched Fable in partnership with the 3 Michelin Star British chef Heston Blumenthal in his UK restaurants including 2005 World's Best Restaurant The Fat Duck. Heston and his team continue to use Fable in the UK and we'll shortly be rolling out into more restaurants there.
We've just started working with two distributors in Singapore covering foodservice and retail. Singapore has been an amazing market for meat alternatives so we'll be rolling out in that market shortly too.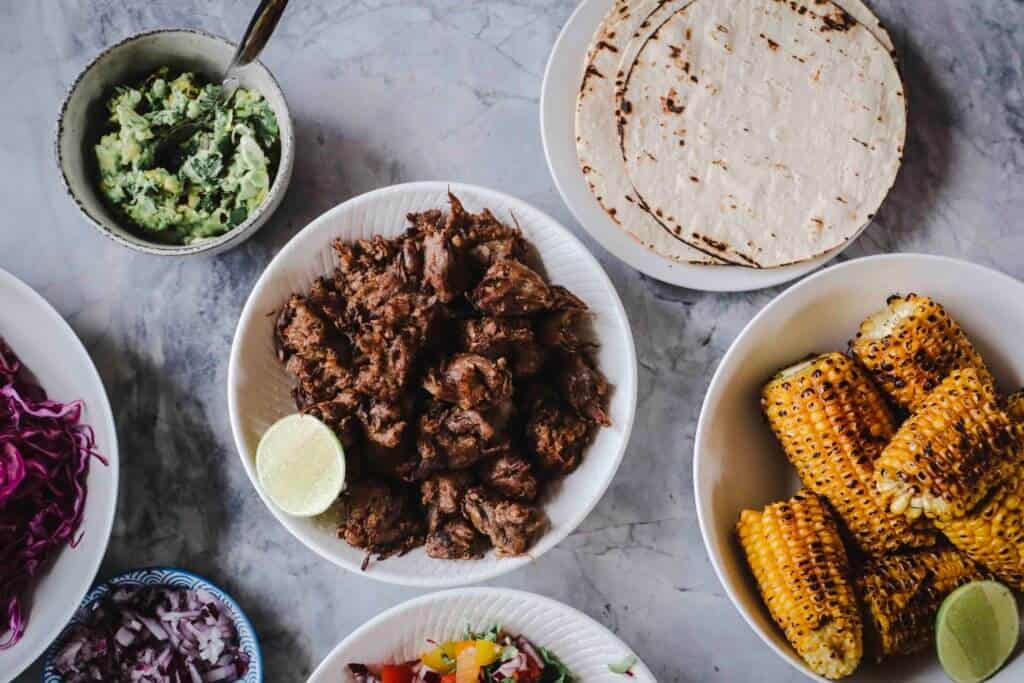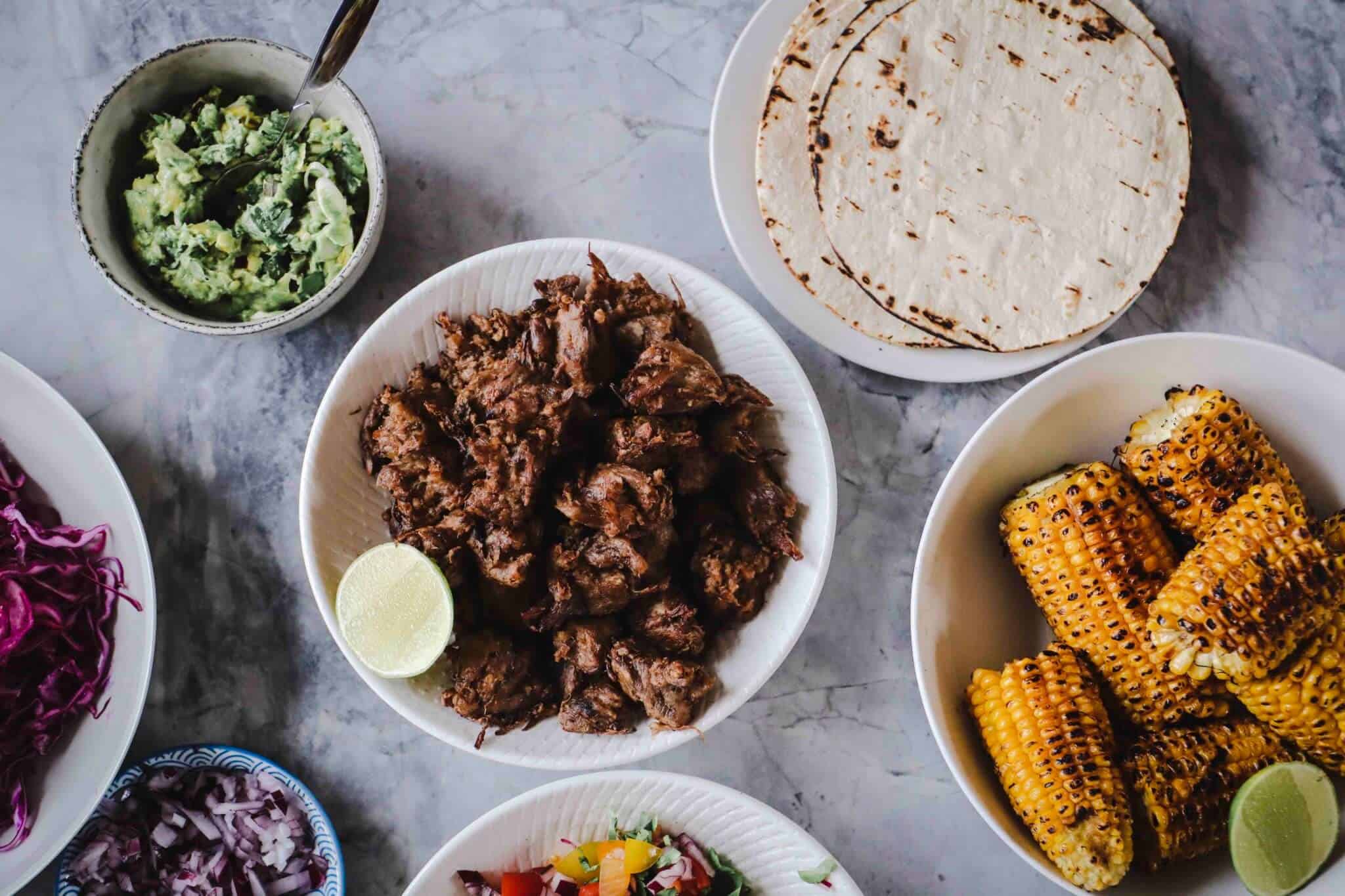 What differentiates Fable products from other plant-based products? How do you stand out against any competitors?
Mushrooms are our base ingredient and we use a short list of only all-natural ingredients keeping the processing to a minimum. Our first product replicates slow-cooked meats like pulled pork, braised beef and beef brisket.
What innovations are you currently working on? Do you have any new vegan products that you will launch or that are in development?
We want to make it easy for people to transition to a healthy, plant-based diet. We aim to give people the taste and texture of meat that they love but do it using mushrooms and all-natural plant based ingredients. So we're working to replicate additional types and cuts of meat beyond the slow-cooked meats we've replicated first.
Australia is witnessing a strong growth in the plant-based sector, helped in part by the horrific bush fires last year. Do you think this growth will continue?
This growth will continue. As in other markets globally, the meat alternative category is the fastest-growing new retail category in a generation, and food service is seeing a similar pace of growth. 11% of Australians are now vegan or vegetarian and 1/3 of the remaining Australians are actively looking to reduce their meat consumption. These numbers have been growing rapidly.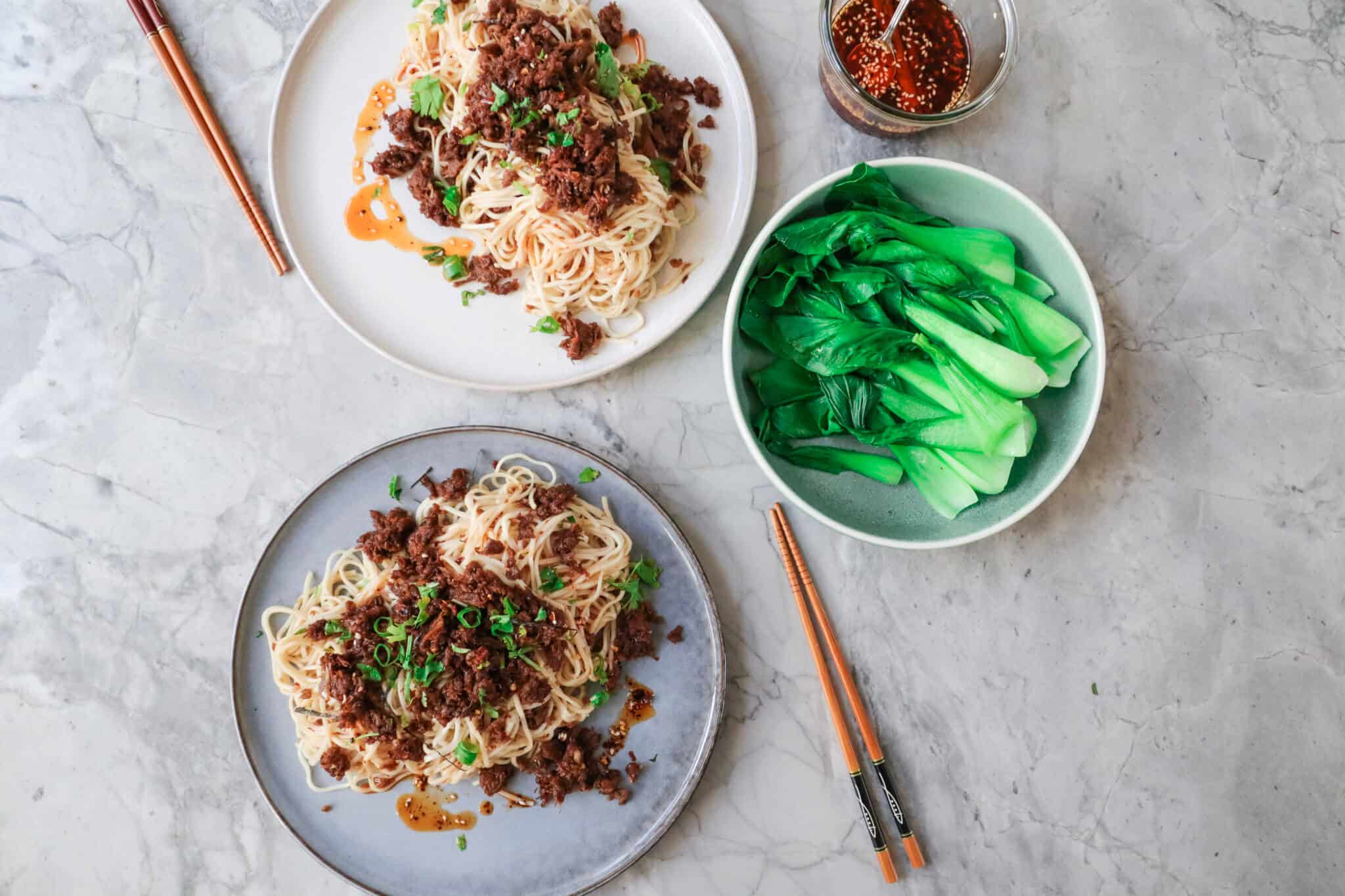 Our goal at Fable is to serve these customers and also the avid meat eater. Most consumers buy meat based on 1. Taste/texture, 2. Price and 3. Convenience.
We've had hundreds of people try our Fable Braised Beef not realising it wasn't meat from an animal until we told them.
At launch in Australia we've priced our Fable Braised Beef into food service and retail at the same price as Braised Beef from a cow. As we scale our costs will come down below the cost of animal-based braised beef, so too will our price.
In the seven months since our launch we've rolled out onto the menu of over 100 cafes and restaurants around Australia and we're available in over 600 retail stores and this rollout is accelerating.
Once we beat animal meat on these three metrics there's no reason for anyone to eat slow-cooked meat from an animal anymore. We and other great meat alternative companies will do the same with other cuts of meat. We see plant-based meat products overtaking animal meat in Australia in the next few decades.
How has COVID-19 affected your company?
COVID has slowed down our rollout into food service venues in Australia. During March and April we pivoted to partnering and supporting our restaurants partners to offer Fable dishes sold online for take out and delivery on www.fablefood.co [1]. We did some online pop ups offering #stayhome Date Night Hampers that included Fable ready meals from local restaurants, beer from local breweries, desserts from local vegan bakeries and a date night activity from a local business – including a pottery kit from a local pottery studio for one hamper and a life drawing kit together with an online Zoom life drawing class for another!
On the flipside with more people ordering food at home ,COVID increased our sales with the meal kit company Marley Spoon who have been an amazing partner, as well as Woolworths who we launched our Fable Braised Beef product with into 600 stores in June, selling out in most Australian states each of the first 3 weeks.
We have witnessed a backlash from the Australian beef farmers and meat lobbyists to terminology used by the plant-based sector, has this affected your company? What are your thoughts on this?
We believe products should be called whatever makes the most sense of the consumer to understand what the product is. "Plant Based Meat" makes it clear that products are plant based and have the taste and texture of meat. Fortunately in Australia t,he animal meat lobby hasn't convinced the Australian government otherwise so Plant Based Meat, Plant Based Burgers and Plant Based Sausages are all names allowed to be used in Australia.
What are you aiming for as a company or what is your mission, and how do you hope to achieve it? We want to help end industrial animal agriculture, particularly the worst parts of it like factory farming. And we want the transition for consumers to eating a plant based diet to be a delicious and healthy change for them. We'll continue developing and expanding distribution of our mushrooms based, all natural meat alternatives.
What are your plans for the rest of 2020?
It's an incredibly exciting time to be working in the meat alternative space. There are so many great companies developing so many amazing products and it's a thrill to watch how quickly products are improving. Media like Vegconomist is a very important part of the ecosystem to help highlight the work that is happening in the space and it's hard not to imagine that we'll achieve our collective mission with plant and cell based meat overtaking meat from animals in the coming decades.
For our part at Fable our 3 goals for the rest of 2020 are:
Continuing our rollout into food service and retail in Australia. Fable Braised Beef is available in 600 Woolworths stores and over 100 restaurants and cafes (you can find all the locations here [2]) and we're on track to be on the menu in over 1000 restaurants and 1000 retail stores in the first few months of 2021.
Rolling out onto more UK restaurant menus as well as into food service and retail in Singapore.
Scaling production for 2-3 new meat alternative products for launch into both food service and retail in March 2021.