Field Roast is a well-loved brand of vegan meat and cheese products, produced in Seattle, Washington. Their range of plant-based sausages, burger, deli slices, roasts and loaves, frozen snacks, along with their Chao cheese slices, are enormously popular and are often sold out in stores.
Since the brand's launch in 1997, Field Roast has been a pioneer in the plant-based industry by creating flavorful products that satisfy without mimicking the taste of traditional meat and dairy products. Since starting with just the two brothers – David and Richard Lee – the company now employ over 100 staff, have won several awards, last year expanded into frozen foods. We were very pleased to speak with Michael Lenahan, Vice President of Marketing for Field Roast Grain Meat Co.
How large is your company's current product portfolio?
Field Roast has 25 retail products in U.S. retail and all are 100% vegan.
Which of your products is the bestseller and why?
Smoked Apple Sage Sausage is our bestseller and the #1 selling plant-based sausage in the US. Consumers love our Smoked Apple Sage Sausage because it's flavor-packed, high in protein, and is simply-made with whole food ingredients like grains, vegetables, and spices. The flavor is particularly balanced and palatable to all.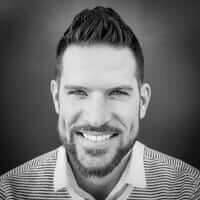 Where are your products currently available?
North America, Australia, and New Zealand.
What is your company's mission? 
Field Roast's mission is to make delicious, artisanal plant-based meats and cheeses using whole food ingredients and a traditional process.
How do you stand your ground against your competitors?
Field Roast has been a pioneer in the plant-based category by creating flavorful products that satisfy without mimicking the taste of traditional meat and dairy products—this approach stands out in the current competitive set. We believe in real food, which is why our products begin with familiar, whole ingredients that we craft into plant-based meats and cheeses through simple processes. At the end of the day, we know innovation is the name of the game in this category and are hard at work to deliver great new products.
In your opinion, why should the processed food industry continue to rely on vegan products?
Without question, the meat alternatives category will continue to grow at healthy double-digit numbers for the foreseeable future. This is, in part, driven by new consumers entering the category—plant-based is not just for vegans and vegetarians anymore. There is also no shortage of new brands entering the category and there are many new and exciting products coming out every month.
Vegetarians, vegans & flexitarians – How do you assess the target groups and their development in the coming years?
For a long time, vegans and vegetarians were the core consumers of the plant-based category. But with cultural shifts over the past years, with consumers growing more mindful of their healthy and environmental impact, we're seeing flexitarians exploring plant-based options more and more. We'll continue to see growth in the category as these larger consumer segments discover the benefits of choosing plant-based.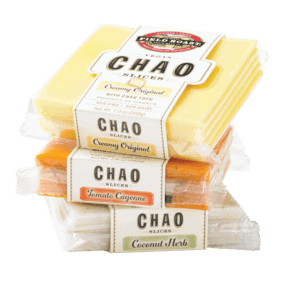 Will you bring more vegan products to the market?
We have a dynamic pipeline of products that we are excited to debut.
What are your next steps in retailing?
We're nationwide and in most major retailers. Our goal is to continue to grow our product assortment with our retail partners.