When Follow Your Heart began fifty years ago as a tiny soup and sandwich counter in South California, the founders never dreamed that the brand would become an international leader in the plant-based foods industry. Its first product, the popular Vegenaise, is now available in over a dozen different flavors.
We discussed FYH's incredible growth and how it has turned its production facility, Earth Island, into a leader in sustainable practices, with Vice President of Product & Marketing Katie Franklin.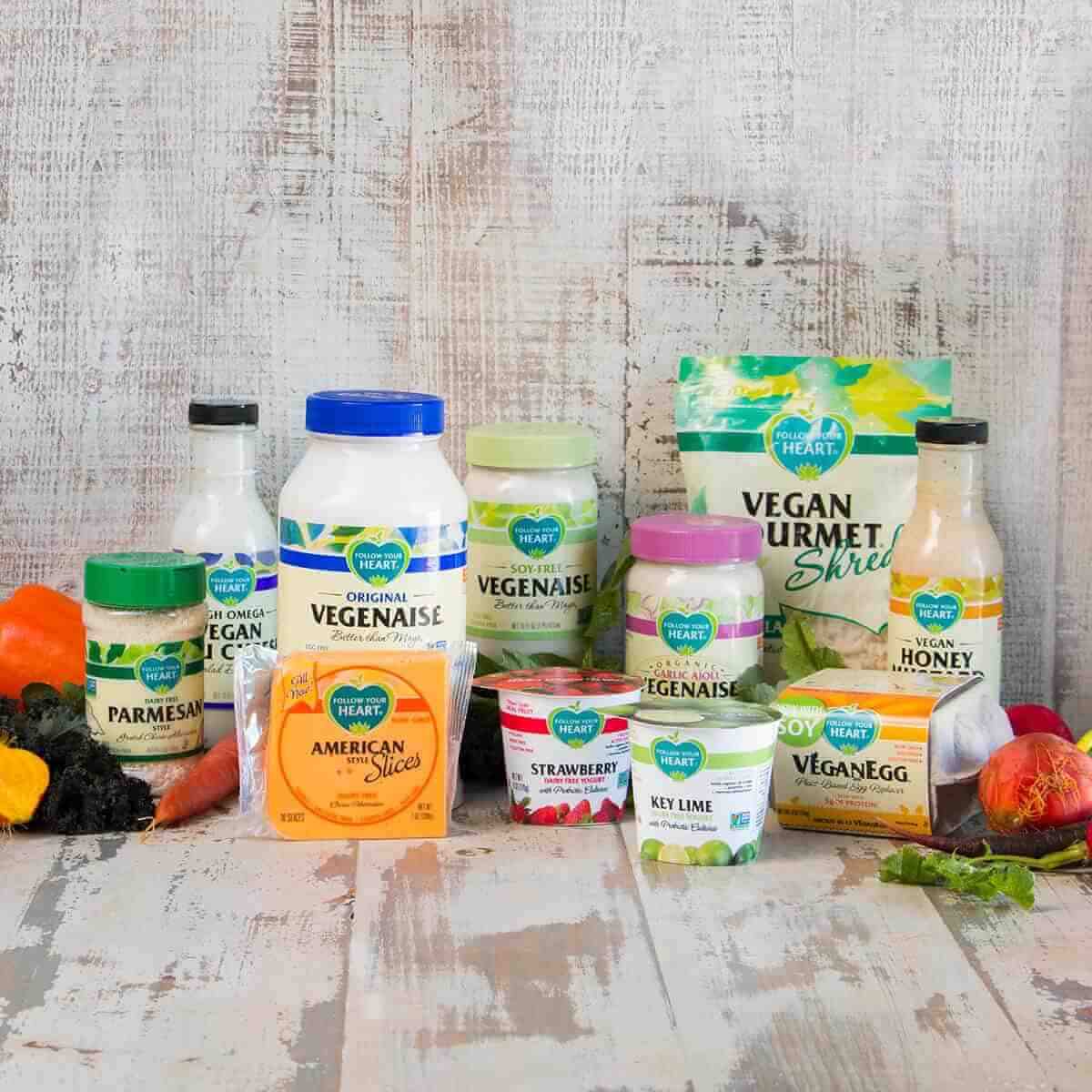 Follow Your Heart began as a seven-seat sandwich & juice bar in 1970, in San Fernando Valley, California. Please describe to our readers how the cafe and market have grown from its modest beginnings.
Four hippie friends opened a seven-seat soup and sandwich counter in the back of a small natural foods store in the San Fernando Valley in Southern California in 1970. A few years later, a butcher shop down the street went out of business, and so those four friends packed up and moved in, hand-carrying the original food counter two blocks down the street, into the Follow Your Heart Market and Café that still exists today. From that small 7-seat shop to now an internationally recognized brand, we are proud to be at the forefront of the plant-based industry for the past 50 years.
Follow Your Heart created Vegenaise, the original and #1 egg-free mayo, in the early 70s. What was the motivation behind creating this vegan condiment?
When we learned that the supposedly "egg-free mayonnaise" the cafe was purchasing from a supplier was not egg-free, Follow Your Heart Co-Founder, Bob Goldberg took matters into his own hands. He went to his home kitchen to blend up a truly egg-free spread. In search of the perfect "mayo," Bob blended sample after sample until it was creamy and delicious, and Vegenaise was created. Café customers began to ask for some to take home, and now, many years later, consumers around the world can find 13 varieties of Vegenaise, the newest being Avocado Oil Vegenaise.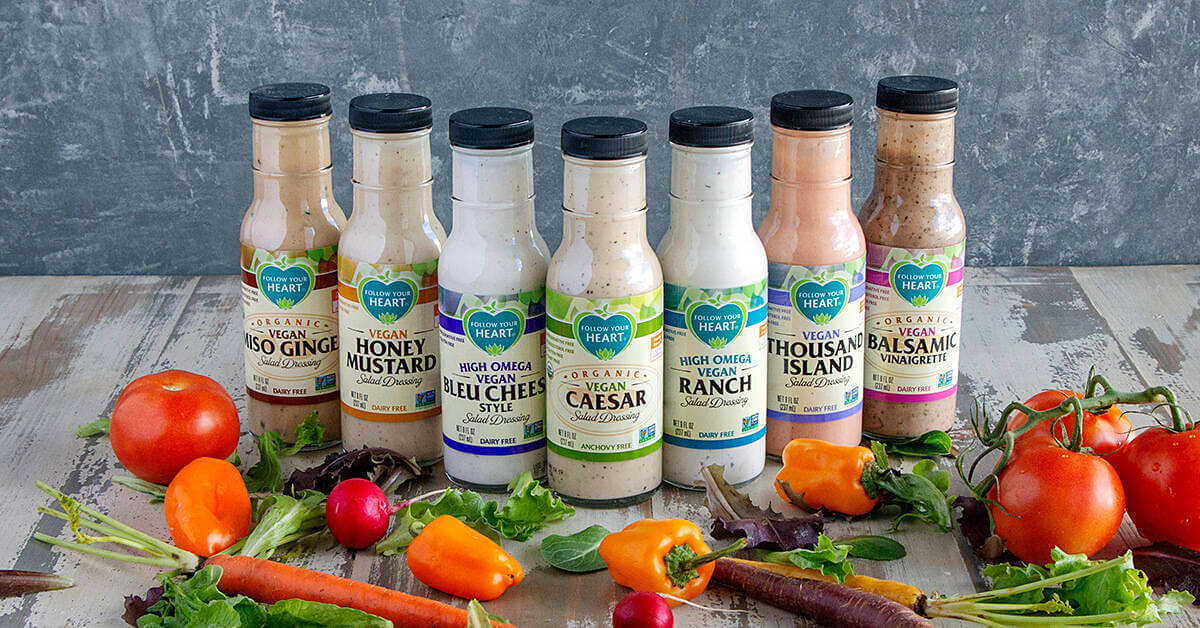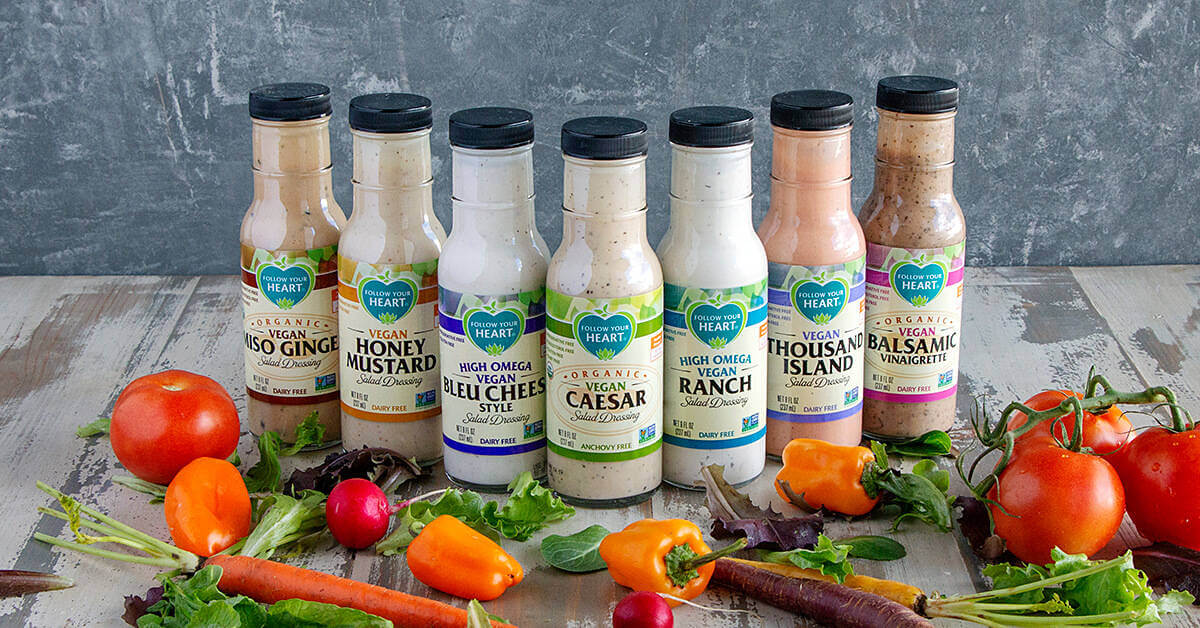 How many products do you currently produce? What is your top-selling product?
Our full range of 60+ products includes Vegenaise, sliced and shredded vegan cheeses, fresh dairy-free salad dressings, dairy-free cream cheese and sour cream, and breakfast staples like dairy-free yogurts and our VeganEgg. Vegenaise has always been our top-selling product, but in recent years, our sliced cheeses have been gaining popularity.
As a vegan food production pioneer, please share some of the company's significant accomplishments over the past fifty years.
One of our most significant accomplishments is in the sustainability realm. Our products are produced in our very own solar-powered, zero-waste facility called Earth Island, and in 2019, Earth Island was awarded Platinum Level status by the Green Business Certification Inc. Through recycling, composting, reduction, and repurposing materials, we are currently diverting 98% of our waste from landfill.
The vegan movement has exploded over the past several years. Where do you see the plant-based trend heading in 2020 & beyond?
Home-cooked meals are on the rise now more than ever, and we're seeing consumers learning to adapt and improvise with their kitchen staples, and many trying plant-based alternatives for the first time. Whether it's for their own health or the health of the planet, we believe that more and more consumers will seek out delicious ways to incorporate more of those alternatives into their diets.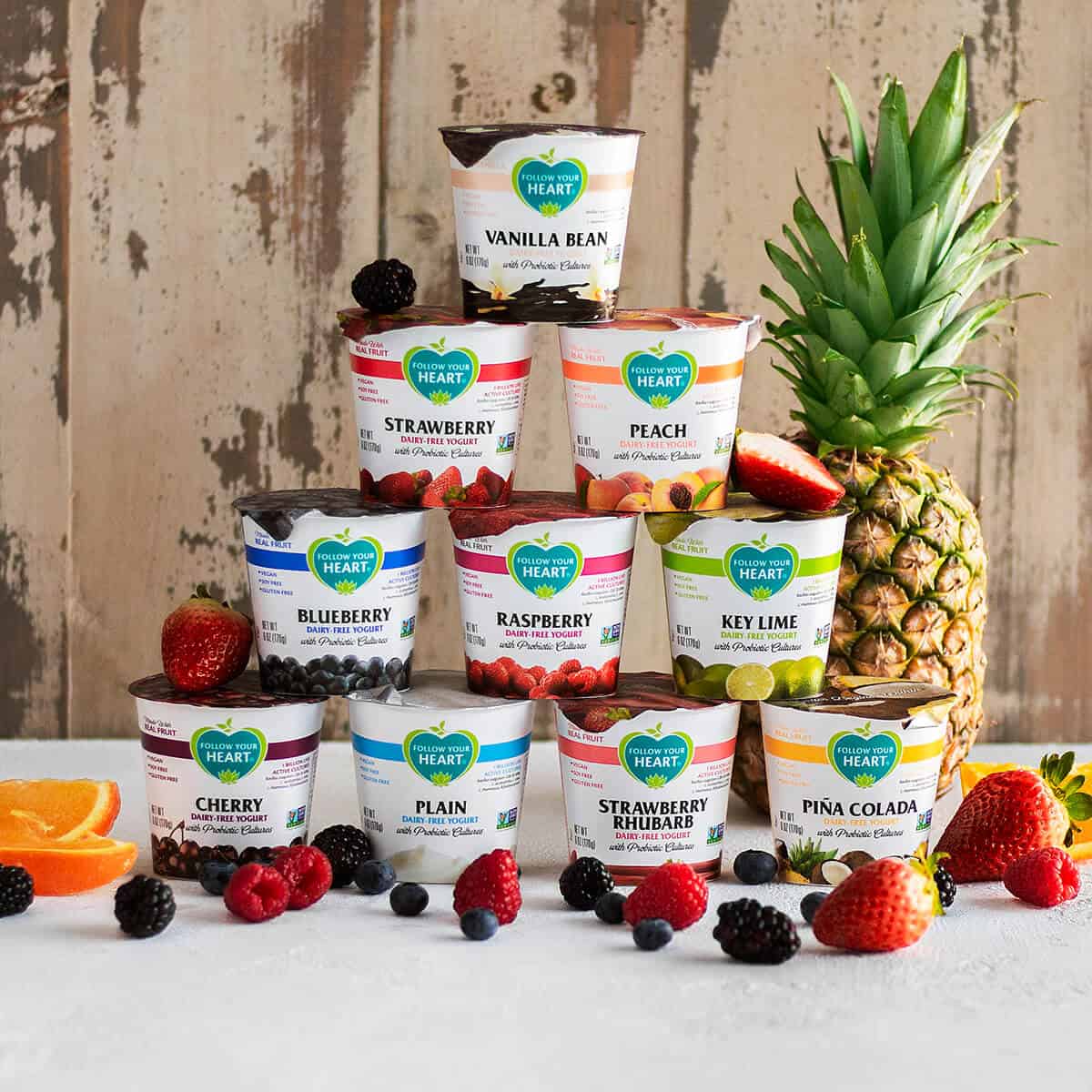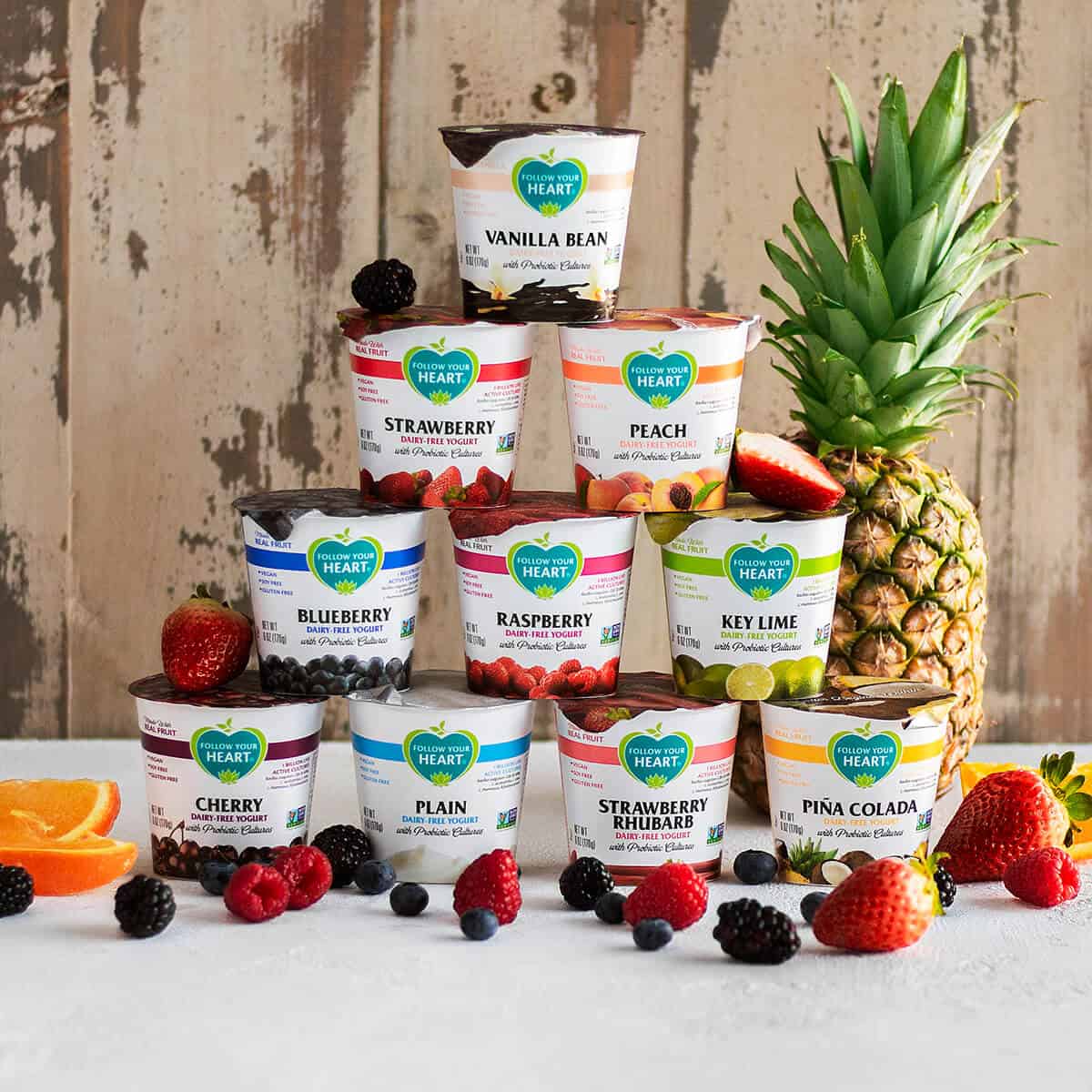 Follow Your Heart is a leader in sustainable practices and is the first plant-based food manufacturing facility in the US to achieve a Platinum Level Zero Waste certification. Please share with our readers what this accomplishment means & how you reached it.
Earth Island, our manufacturing facility, meets a strict set of guidelines outlined by GBCI, which includes diverting at least 98% of overall waste from landfills and implementing a comprehensive program to reduce and divert waste through strategic purchasing, material reuse, composting, increased recycling, and employee education. More specifically, the solar panels on our facility generate 1.73 million kW in an 18-month period, we redesigned product packaging to use less plastic, formed partnerships that help recycle hard-to-recycle waste items and continue to participate in community outreach events.
Through our recent efforts, over 220 tons of materials were recycled, over 230 tons of materials were composted, and over 355 tons of materials were reused.
Some of your products contain palm oil or canola oil. Please explain to our readers how you source these ingredients to ensure they are healthy, sustainable, and do not contribute to the deforestation of orangutan habitat.
We are very mindful of where our ingredients are sourced, and we take particular care to ensure that the palm oil we source is not contributing to the deforestation of land or negatively impacting the animals in those regions. Follow Your Heart only sources Rainforest Alliance Certified palm oil from sustainable, family-owned cooperative farms in Central and South America. We work closely with suppliers and the Rainforest Alliance to confirm certifications, the quality of ingredients, and tour farms. We hope to continue to educate consumers and other manufacturers alike on the value of this certification and extra attention to responsible sourcing.