The Fry Family Food Company was founded in 1991 as a small family business; now operating from South Africa and Australia, they sell their much-loved foods in over 12,000 stores across more than 30 countries. Since starting out 27 years ago, they now have more than 35 products in their range, and employ over 400 staff at their production facility in Durban, South Africa.
Fry's are headquartered in Queensland, Australia and will launch into mainstream retailers throughout North America at the end of 2018. The Fry's Family Foundation supports various animal charities and campaign organisations, the Veganuary initiative, and Sea Shepherd, and also introduced Meat-Free Mondays to South Africa and Australia. With all of this exciting work in vegan business and in their society at large, we were pleased that Tammy Fry dedicated some of her time to answering our questions.
What is the current situation in your company?
The company has had consistent growth of upwards of 25% per year in sales volume since it started in 1991, although we prefer to measure our impact in terms of how many animals we've saved from slaughter each year by consumers eating our products instead of meat-based ones. Our products are sold in more than 30 countries in both independent retailers and large supermarket chains.
How vegan is your company currently?
Our company has always been vegan. We currently produce a range of more than 35 products from our factory in South Africa and at our contract manufacturing partner in the UK.
How much interest is currently shown in your product by retail chains?
Retail chains are actively seeking out more plant-based products. We recently landed a listing in a major supermarket chain in the UK and we get regular enquiries to stock our products from various retailers. We recognise the importance of being available in retail chains to make our products easily accessible to customers looking for healthy, delicious, sustainable, ethical alternatives to animal-based ones.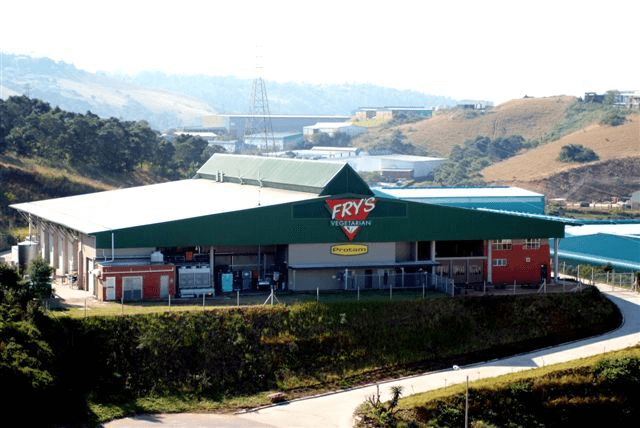 Which of your products is the bestseller and why?
Different countries have different "bestsellers". We also develop products that are unique to different countries. Overall, our Schnitzels, Sausage Rolls, and Nuggets sell extremely well. The Soy and Flaxseed Schnitzel with seeded crumb won the Anuga Taste Innovation Award last year – there were over 3,000 entries. So, the product is not only delicious but innovative too.
Where are your products currently available, and what are your next steps in retailing?
Our products are available in around 12,000 stores in more than 30 countries in independent and supermarket chains. In the UK we are in Morrisons, Ocado, Whole Foods Market and Holland and Barrett and have just been listed in Sainsbury's. In Australia we are in supermarket chains Coles and Woolworths. Other countries where our products are sold include South Africa, Sweden, Italy, Germany, Portugal, Belgium, UAE, a diverse range of African Countries, Indian Ocean Islands, New Zealand, Hong Kong, Singapore and many more.
Later this year we're excited to launch Fry's into the US. We've had constant requests over the years from US consumers asking us when our products will be available there, so we're looking forward to finally making that happen.
What is the target market for your company?
Our audience has always been flexitarians and those wishing to reduce their animal product intake. We target those who are curious about and interested in trying plant-based options. This is why we make a range of different products to provide tasty alternatives to the foods people love, so they don't see it as having to give up their favourite dishes. Of course, vegans and vegetarians are among our most loyal customers too and we're delighted to service this growing market.
How do you see yourself and your company positioned against the competition?
We're a family-owned business that doesn't have the resources of some of the large corporations bringing out plant-based proteins, but we've been innovating for 28 years and as more people find out the story behind our brand – my father Wally Fry used to be a livestock agent who bought and sold animals for slaughter – they want to get behind an ethical company that actively supports animal welfare and sustainability initiatives.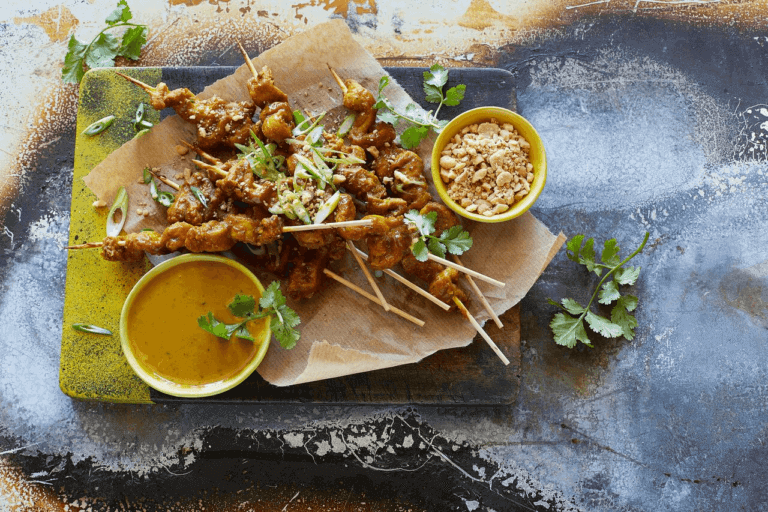 Do you have a mission, or can you tell us what you are striving for as a company?
The original idea behind Fry's was to find a way to make nutritious products for our family who are all passionate about plant-based diets. Since then it's evolved into making vegan food that is good for people, animals and planet. We're driven by how many animals we can save from slaughter and by kindness and compassion.
In your opinion, why should the processed food industry continue to rely on vegan products?
The plant-based lifestyle is continuing to grow at a huge rate and the packaged food industry needs to offer a diverse range of ethical, sustainable and healthy products. Consumers get what they want, easily, which also happens to be good for them and not harm animals, and the industry makes money. It's a win all round.
Where do you see your company in 5 years?
Fry's will continue to innovate and be at the forefront of technological advances in the plant-based food category. We also anticipate continuing to be an ethical, family-owned business that makes products that are good for people, animals and the planet.