This plant-based power couple needs no introduction for our vegconomist readers. Former economic advisor to the Australian government, food writer & restaurant critic Veronica Fil, along with her husband Shaun Quade, the Australian fine dining chef renowned for his "mad scientist" methodology, created a line of cheese which the industry has been waiting for with bated breath. This week, the upcycled cauliflower and hemp cheeses finally hit the market.
Inline with Grounded's no-nonsense, no messing approach – let's get right to it.
The long-awaited Grounded cheeses finally dropped this week. How long has the journey been to get to this point?
It feels like it's taken us longer than any startup in world history to get these products on the market. But that's probably because the journey has been so intense and has consumed our entire lives for the past 18 months. In reality, we started this company in August 2019; in less than two months had raised VC money, left our former careers/friends/families in Australia, and moved to the US to commercialise the concept. Considering all the work involved in bringing a new product to market (R&D, building out a manufacturing facility, designing packaging, getting certifications, setting up distribution, securing patents and all of those less exciting factors), it's been pretty rapid.
What exciting and unique products can consumers expect to see?
Well in terms of uniqueness, we're the first commercial plant-based cheese brand that's using cauliflower and hemp as the basis of our products! We've chosen three to launch with (Hemp Seed GOAT Cheese, Hemp Seed Cream Cheese and our CHEESE FREE CHEESE sauce), but we'll be rolling out additional products all year.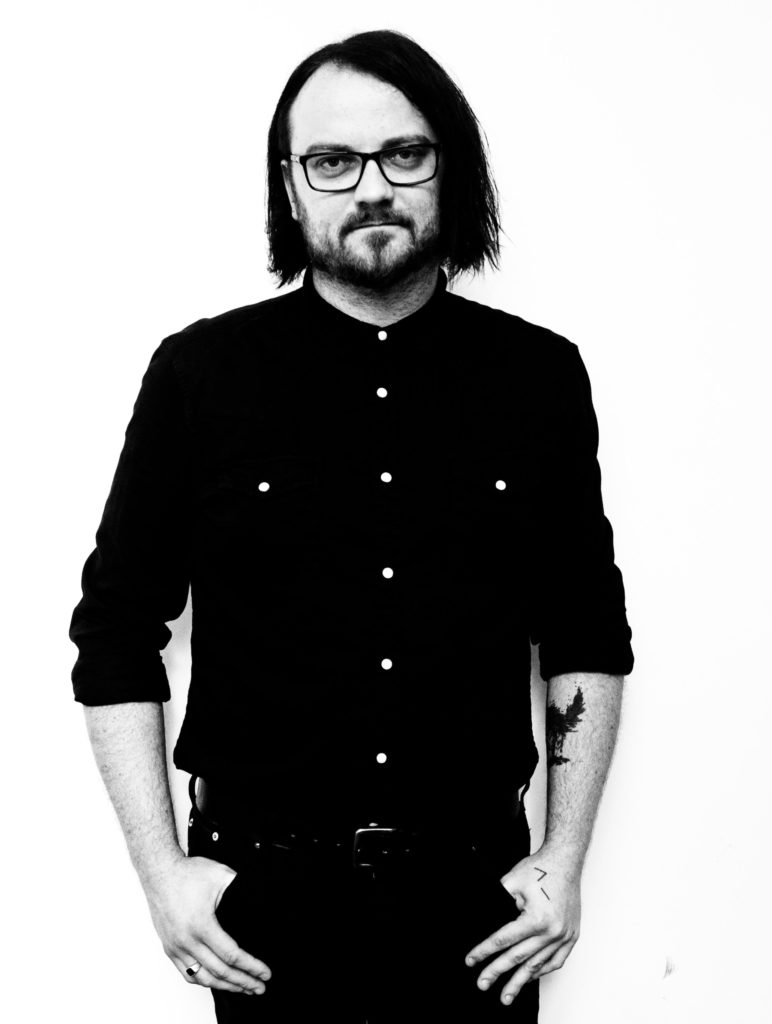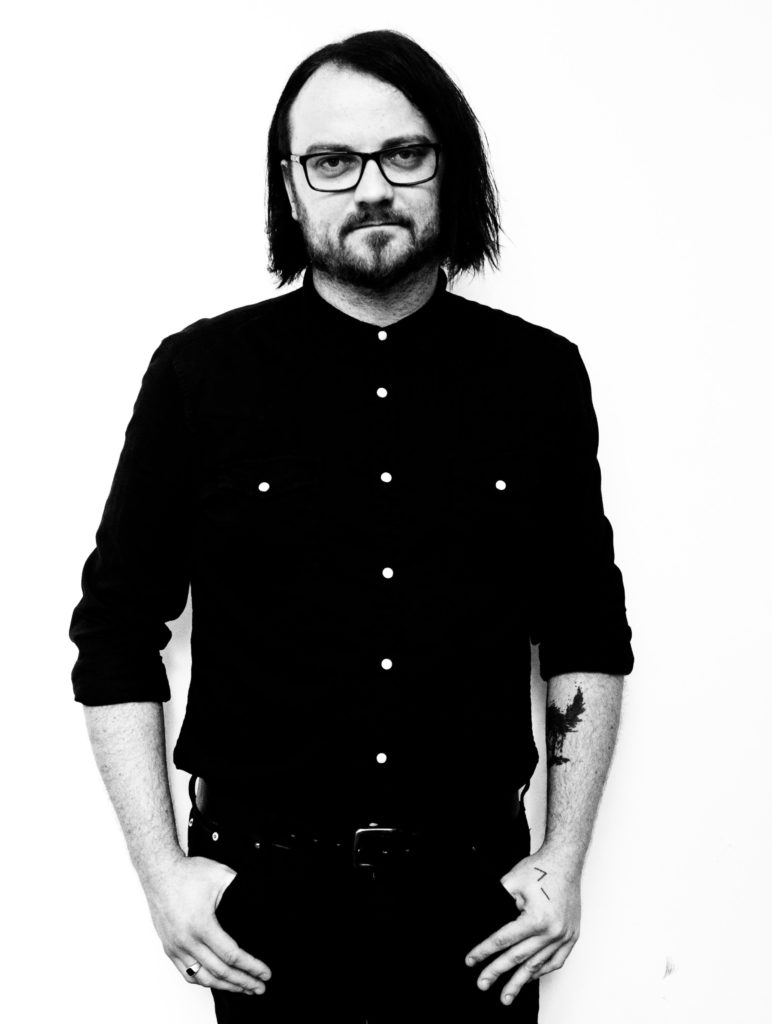 And where will they be able to find them?
They're available throughout the U.S. right now and can be ordered online at www.groundedfoods.com. We'll be stocked in retailers by May.
What has been your experience so far in terms of sustainable packaging?
It's a huge pain point for us. The last thing we need is more single-use plastics. Unfortunately, most startups in the plant-based community are restricted when it comes to packaging options – and have to use more traditional formats if they want to even make it to the market.
Typically, small startups don't have the scale yet to access more innovative – and costly – packaging solutions. We're also limited by the machinery and co-packers we use; manufacturing facilities are only set up to handle certain packaging formats and sizes. So, if a company wants to do something outside of the norm, they have to invest in more equipment – which can cost hundreds of thousands of dollars.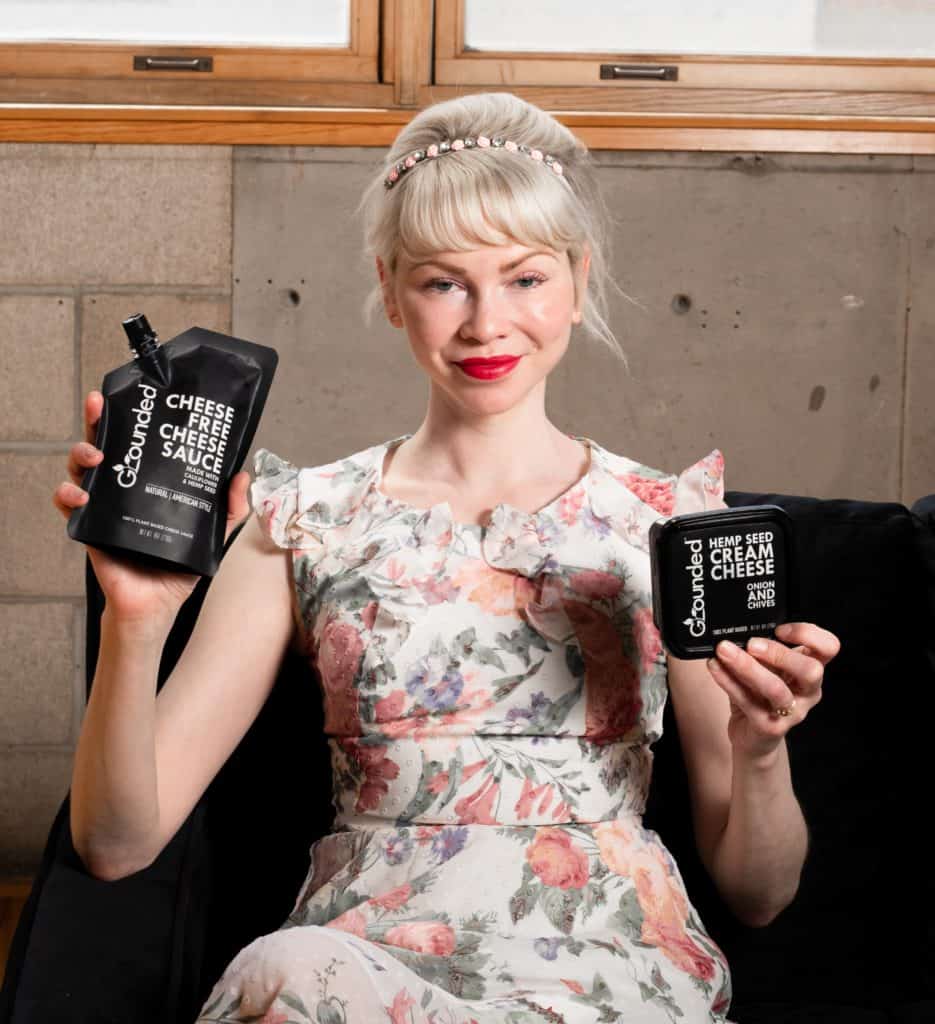 The other consideration is food safety and shelf life. While there's some incredible new eco-friendly packaging options available now, they're not appropriate for all types of food. So that makes packaging for chilled dairy alternatives a little trickier. I'd love to be able to use hemp-based materials when it becomes viable!
How difficult is it to find the balance between a great tasting product and a totally clean label like yours?
Taste is our #1 focus. There is absolutely, 100% no compromise on flavor for us. If we felt we hadn't cracked the flavor on a product – or that it was in any way a compromise compared to real cheese – it simply wouldn't see the light of day.
We've tried products that have way less ingredients than ours – and they definitely have their niche. But for me, those products don't satisfy my cheese cravings. They don't make me want to keep shovelling it into my mouth. So, we've aimed for a balance between what tastes incredible, what has the shelf life to be sold in a supermarket, and where our ingredients actually come from. We use whole hemp seeds – not ultra processed milks. Real cauliflower – not powders or concentrates. And because our core ingredients are natural things that come from the ground, we don't need to fortify our products with vitamins and supplements. They're already rich in nutrients.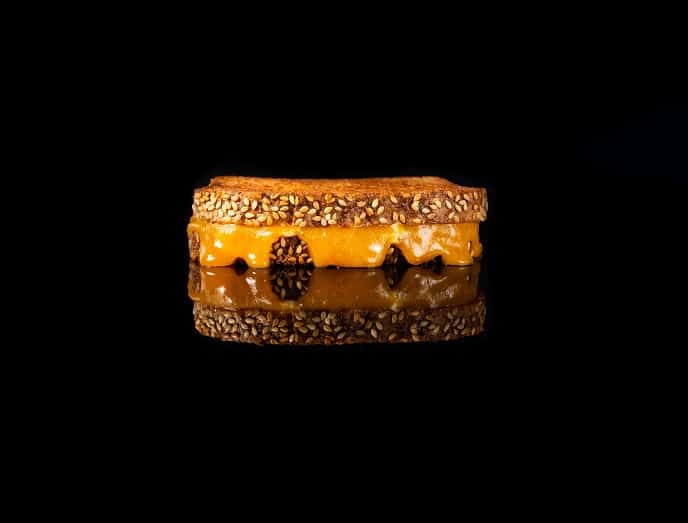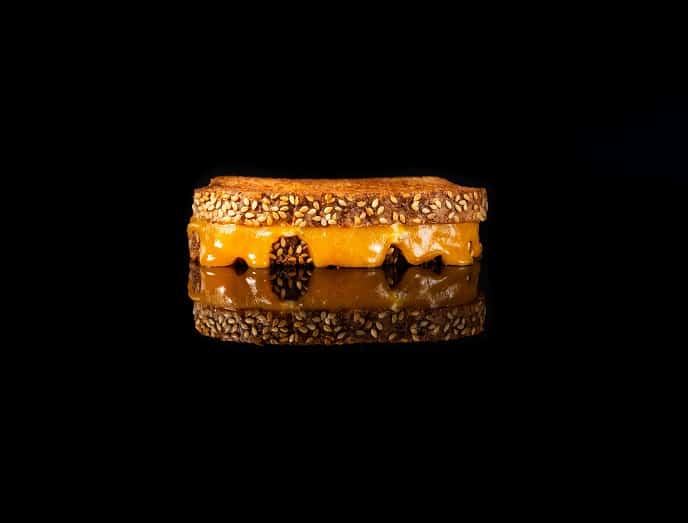 We'll never stop working to make our products better and better. In fact, since we ordered our packaging 6 months ago, we've already removed modified starch, citric acid and xanthan gum from our formulation. As we scale, I can see that improving even further.
What factors do you think hinder the ability of plant-based food concepts to get up and running?
There's a serious bottleneck when it comes to production capacity. While there's no shortage of innovative plant-based companies trying to get off the ground, they're struggling to find co-packers willing to take them on. Even once they do find a facility to produce their products, they have to compete with each other for 'production days'. I'd like to see more investment go into supply-side infrastructure.
How disruptive do you think Grounded can be in the dairy alternative sector?
There's soooo many companies in this space right now, and they're all doing the same thing, with the same old coconut-oil or cashew-based formulation. Sometimes they come up with a new twist on that – like bean starch or potato starch – but it's still following that same old-school line of thinking.
To seriously disrupt the category, those formulations needed to be burnt to the ground and started again from scratch. New ingredients. Completely different process. A focus on flavor – not something that is just an 'okay' alternative.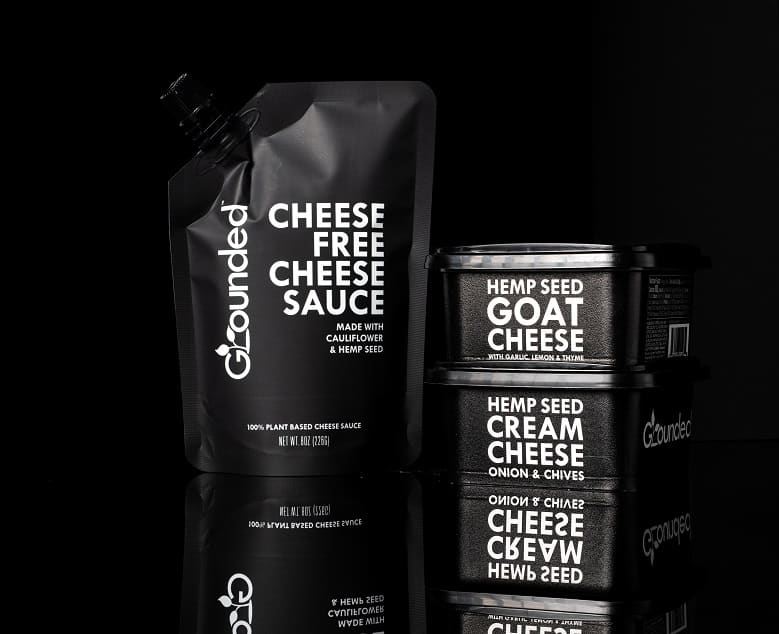 So that's what we set out to do. Create something new that people enjoy, a lot. And if it's tasty enough for people to buy some of the time (instead of real dairy), we're winning.
Looking forward, what predictions do you have for the plant-based scene and where does Grounded fit into that?
I think investors put too much focus on seeking that 'one breakthrough company' that will create the solution to all plant-based dairy. I don't think that's the right focus. I think what we'll see is many, many wonderful companies leading the way – all using different core ingredients and processes to create distinctly different flavor profiles. We're one of them. We're the people who make tasty AF cheese out of cauliflower and hemp. And the market potential for that is pretty massive.