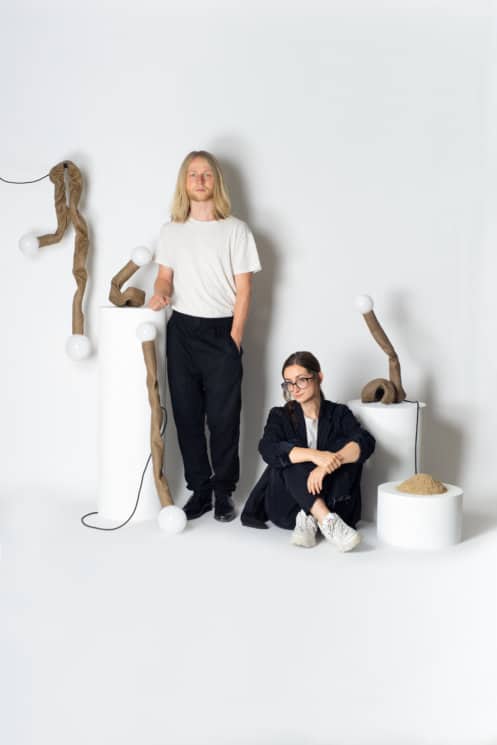 High Society was founded in 2015 in Tyrol, Italy, out of the need for more conscious and biophilic design. The company's focus is creating lighting and furniture by upcycling organic post-industrial waste.
We spoke with co-founders Giulia and Johannes about their innovative sustainable product range and the upcycling process.
Please tell our readers about what you do at High Society
Exploring the intersection of industrial manufacturing processes with craftsmanship, we aim to underline the importance of evaluating waste as a primary resource. Our commitment is not just about finding solutions against unsustainable materials but to recover a genuine connection between mother nature and human beings.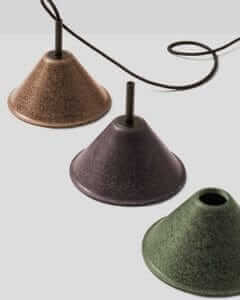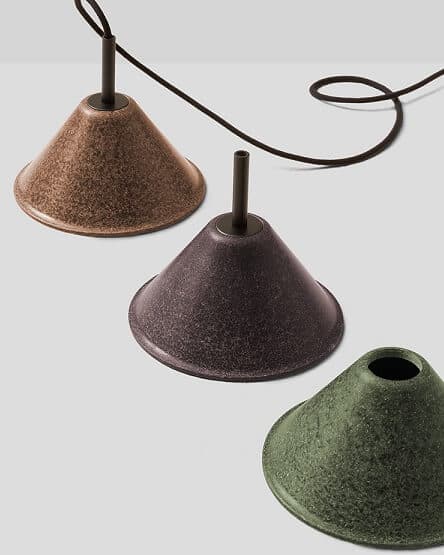 What was the motivation behind your launch?
The motivation for our launch was driven by the need for more conscious and biophilic design.
Studies have revealed that we spend most of our time in enclosed buildings and very little in the outdoor. We use to spend a lot of time in direct contact with nature and this made us realize the importance of having objects that connect us with the outdoor at home. Incorporating nature into home environments has been demonstrated to reduce stress and increasing well-being.
What is your current line / portfolio and which are the bestsellers?
There are two collections available: the Senilia and the Highlight collection. The lampshades are made from hemp, pomace and tobacco leftovers. The bestsellers are the ones crafted with wine leftovers.
Please tell us about your upcycled materials and how they are sourced
The Highlight Collection lampshades are made from industrial by-products coming from hemp, pomace (the pulpy residues of winery production) and tobacco leftovers. We collect the leftovers directly from local biologic wineries in South-Tyrol, whilst tobacco comes from farmers based in the Venetian region who cultivates it without harmful additives. Furthermore, we cultivate hemp to supply local wellness businesses with essential oils and use the leftovers to create the hemp lampshades.
The Senilia collection additionally explores the use of beer brewing waste and coffee roasting. The Studio collaborated with local beer brewing factories, which allowed them to collect a significant amount of barley and hops leftovers to craft organic-shaped lightings. Whilst for the coffee edition we teamed up with Hausbrandt, a renowned Italian coffee manufacturer, who made it possible to convert coffee production waste such as coffee silver-skin (the peals of the coffee bean).
Where is your product line available and do you have plans to expand into other markets?
The products are available on several online platforms for sustainable design such as Ekohunters and We Design Green and other platforms for interior decoration such as Design Italy. We are planning to expand our business into markets outside of the EU.
What is your company mission and how do you hope to achieve it? 
Our company's mission is to evaluate waste as a primary resource and reestablish a genuine connection with natural materials through biophilic design approach.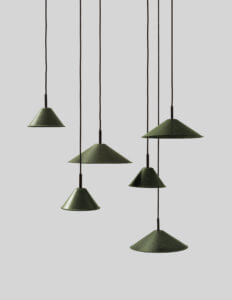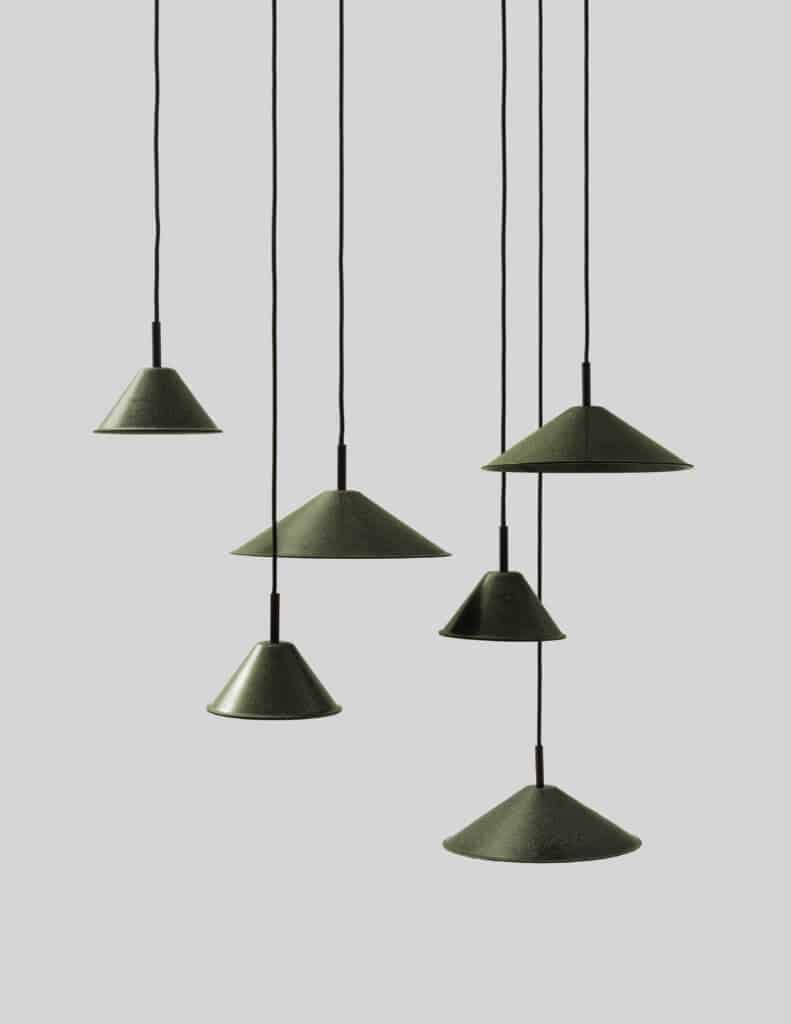 Do you see sustainability as a trend that is becoming popular in interior design?
At the moment we see it as a trend that is taking the interior design sector by storm. But we believe that it will be soon integrated into the core value and strategy in every sector becoming the norm.
Are there any interesting or innovative materials being used or currently in development?
We are currently experimenting with other food waste materials and developing new products for the year to come.
Is sustainable design more expensive than conventional?
Sustainable design does not have to be more expensive than conventional. It really depends on what is someone looking for. But since it is something new the effort behind creating a collection is extremely high which explains the higher costs compared to synthetic alternatives. There are many improvements in terms of manufacturing processes and materials ongoing and this will lead to more affordable products.
Where do you see High Society in the next five years?
We see High Society as a reference for experimental and sustainable craftsmanship in Italy.