UK-based I AM NUT OK was founded by American / Italian couple Angela and Nivi, who put to use their design backgrounds and mutual love for cheese to craft a wide range of artisan vegan products in Hackney, London, with the aim not to replicate dairy, but simply to make delicious animal-free cheese.
Going from strength to strength, I AM NUT OK supplies Planet Organic and specialist stores such as the UK's first vegan cheesemonger La Fauxmagerie, and recently opened brick-and-mortar location Third Culture, a vegan deli based at Broadway Market in London.
We chatted all things cheese with Co-founder Angela Chou.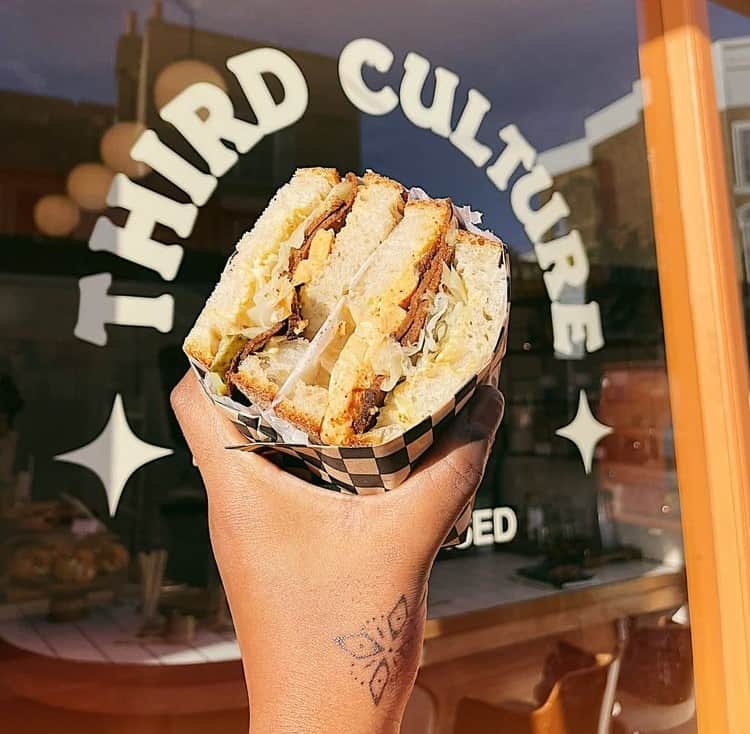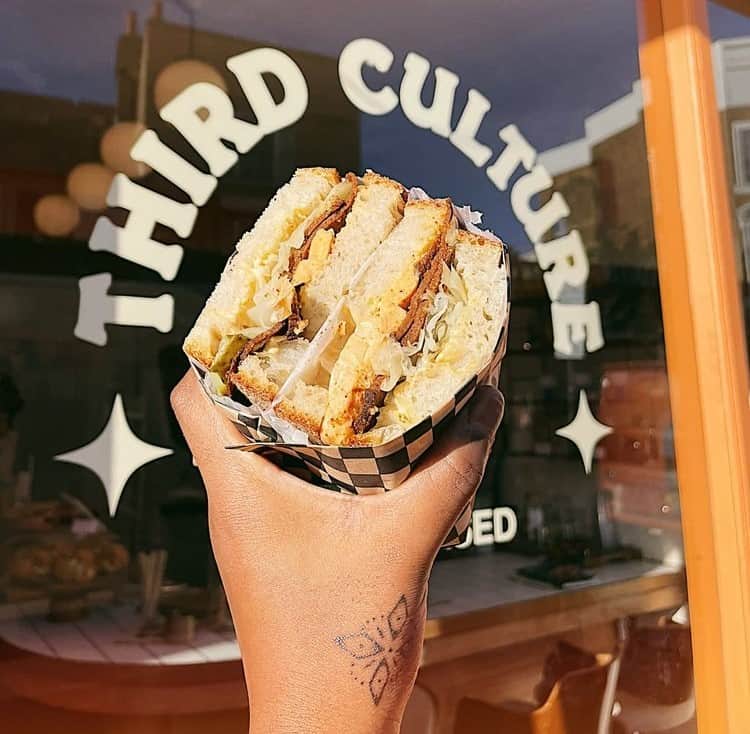 What is the story behind the foundation of I am NUT OK?
The foundation behind I AM NUT OK lies in a passion for flavour and our mission is to satisfy people's cheese cravings with delicious dairy alternatives. This all started when I (Angela) was presented with the challenge of creating a vegan cheese that even an Italian (Nivi) would love!
Tell us about your approach to vegan cheese – how do you combine traditional cheese artistry with state-of-the-art techniques and ingredients?
Our approach is never to try to replicate dairy, but to make something tasty. We use real cheese cultures to ferment cashew nuts and have developed our own technology to harness the transformative nature of the lactic culture strains in harmony with our ingredients. Since there was no existing information on how to produce vegan cheese in a commercial capacity, our techniques have been developed through years of research and innovation, culminating in a natural and delicious product that is different from anything else out there.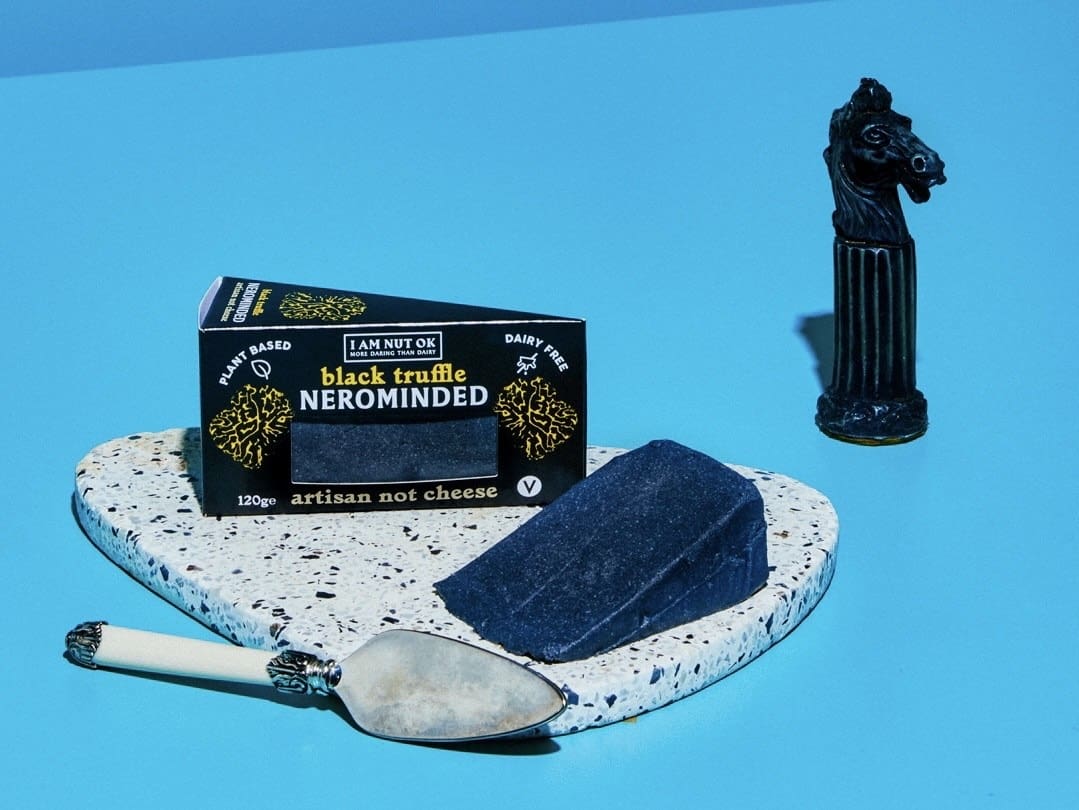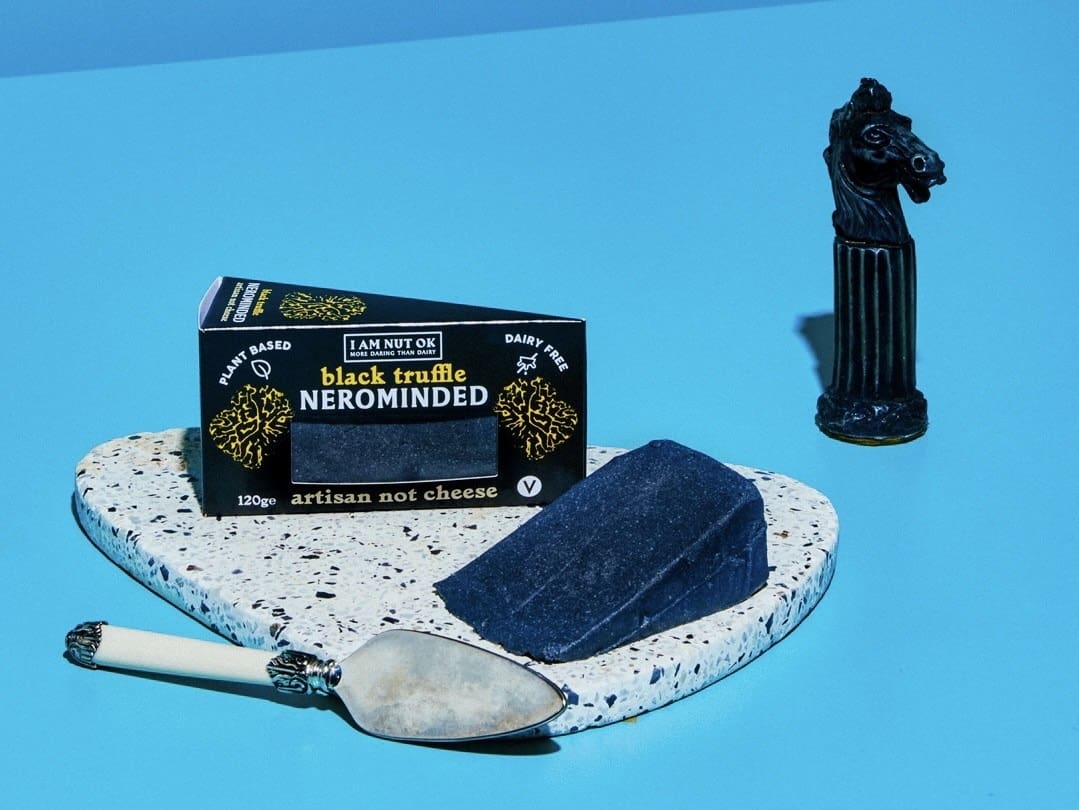 Where can your products be found? Which best seller and why?
Our products can be found everywhere from large retailers like Planet Organic, small independent farm shops, pizzerias and restaurants, and of course our own online shop and new plant-based deli (Third Culture Deli)! Our best seller is the Nerominded, our black truffle flavour vegan cheese wedge, due to its striking taste and colour.
In 2022, you opened the vegan deli Third Culture – can you tell us about your first months of business?
It certainly wasn't the easiest time to open a brick-and-mortar shop, but the vegan and local community is so incredibly passionate and supportive that it has made our first few months of trade very hopeful. We're working on popup collaborations with different vegan chefs and have recently launched our evening small plates menu! As Nivi and I are "third culture kids", we try to reflect that in our offering and also highlight fermented foods from around the world.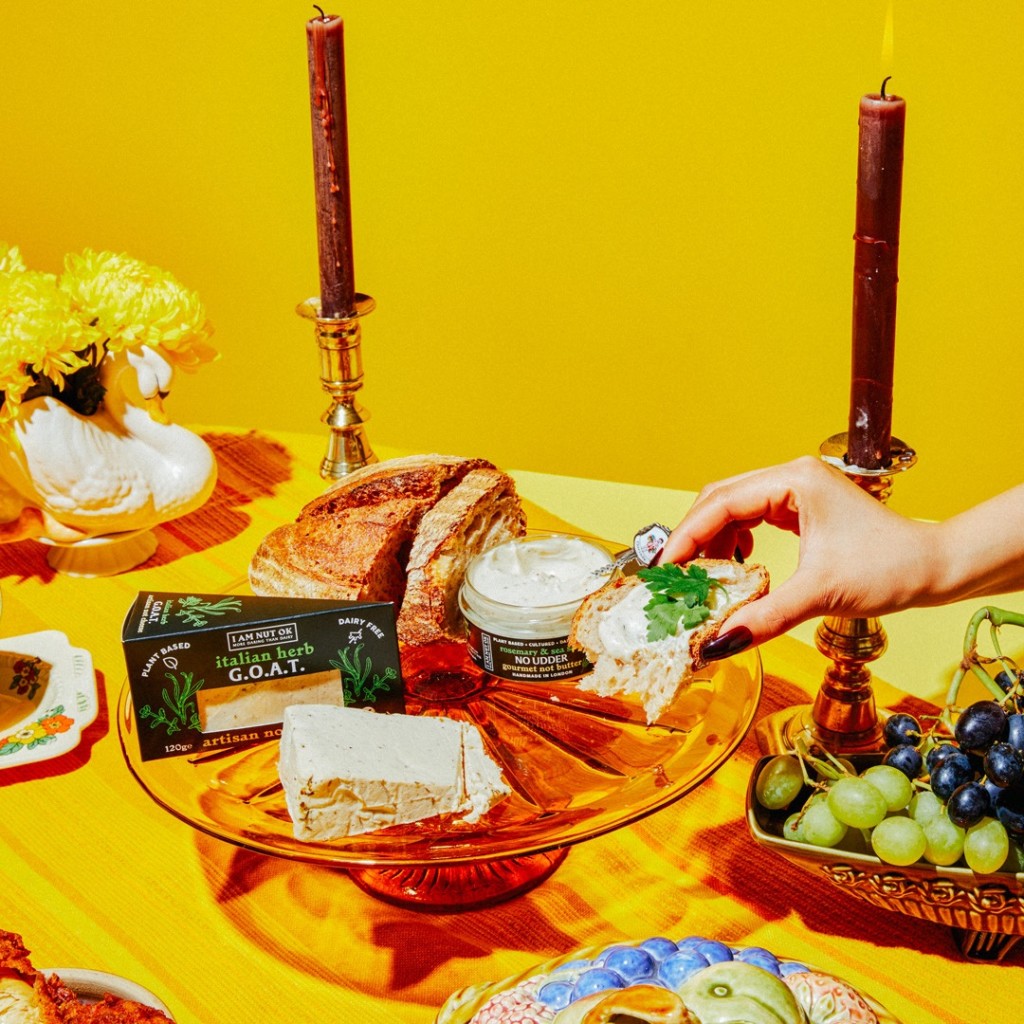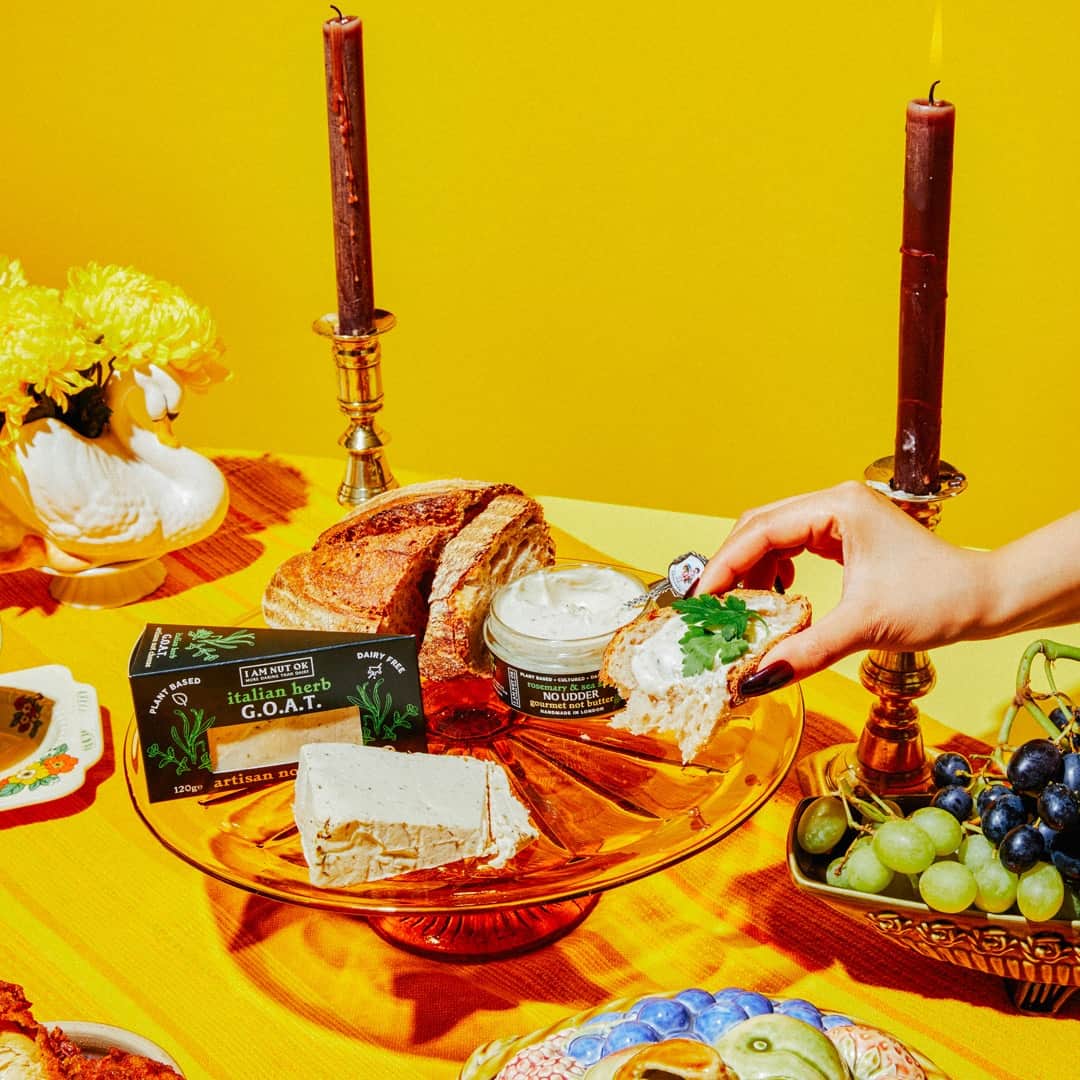 What is in the pipeline for 2023?
We're in the middle of fundraising at the moment. It's our first round after 5 years of bootstrapping, so we've got big plans this year in terms of growth and new product development. One exciting product launch will be our vegan foie gras getting a makeover and making a comeback! The rest is top secret for the moment, but keep an eye out.
Where do you see I am NUT OK five years from now?
As people become more conscious eaters and globalization creates more diverse palates, we see I AM NUT OK being at the cross section of this – bringing a more sustainable option with new and exciting flavours that are accessible in retailers all around the world.
We see much more coverage in the food service sector so people can have access to great dairy alternatives even when dining out. I AM NUT OK will be at the forefront of alternative protein innovation with a team dedicated to new product development.