Iceland Foods is the UK's leading retailer in frozen products with over 900 stores throughout the UK, a further 40 owned or franchised stores across Europe and a global export business.

Following their incredible success with plant-based 'No Bull' Burger, in September 2018 Iceland launched an entire vegan range, which includes a variety of meat alternatives, burgers, sausages, burger and mince. We spoke with Iceland's Head Chef Neil Nugent, who created the range.
Your Iceland own-brand has been a great success and has been lauded in the vegan press – why was this the right time for Iceland to launch a plant-based line?
We launched the 'No Bull' burger as an exclusive brand in April 2018 and followed this in September with the launch of a full, exclusive vegan range. Our timing was perfect in the light of the massive trend towards flexitarianism, which has been totally driven by social media.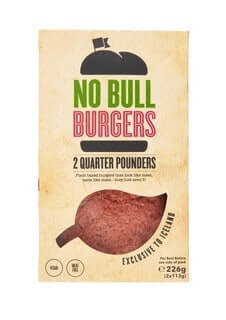 What are the bestsellers in this range and in your opinion, what makes them so popular? 
The best sellers are the lines that replicate meat, such as No Chick chicken, No Porkies sausages and No Bull burgers, mince and meat balls. These work particularly well because customers can make vegan versions of all their favourite meals, such as spaghetti bolognaise or chili con carne, as well as burgers and sausages – in a very recognisable way.
You've said that, unlike some other retailers, the vegan products will be stocked in a dedicated Meat-free cabinet, rather than alongside animal products. Could you explain the reasoning behind this?
We felt that it was more appropriate to place plant-based products among vegetables, rather than alongside meat, and we did this with the No Bull burger from the outset. This decision was based entirely on customer feedback – indeed, they asked us to move our dedicated vegan cabinet so that it was totally surrounded by cabinets containing vegetables, after it was initially placed with a cabinet containing meat-based party food on one side.
We carried out a recent survey amongst vegan men and asked about their favourite vegan products, and the Iceland range, especially the No Bull burger came out towards the top of the list. Can you say something to this? Why do you think it appeals to mean and was that intentional?
The No Bull burger wasn't specifically aimed at the 'hegan' market. It is simply a really excellent burger that appeals equally to all vegans and flexitarians.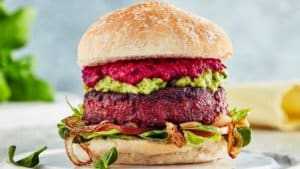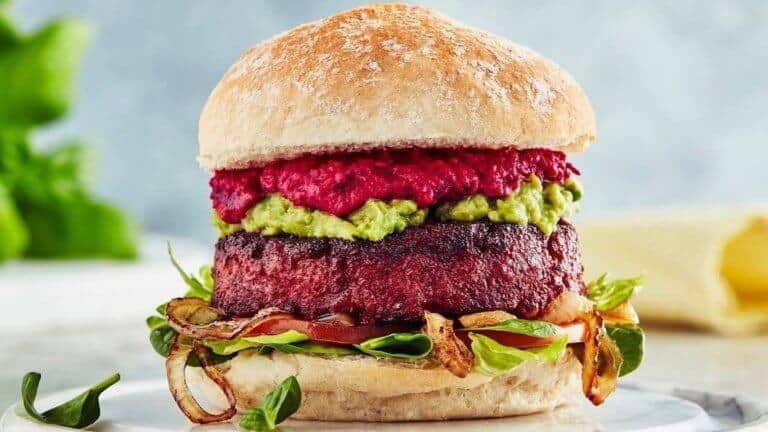 How have sales for plant-based products developed over the past 12 months in Iceland stores?
The No Bull burger was one of our best-selling lines in the perfect barbecue summer of 2018, even outselling our flagship Wagyu Beef burgers. We don't disclose sales figures for individual ranges but we can confirm that our extended vegan offer is selling well; our Iceland stores also offer another seven cabinets of frozen vegetables and fruit, and the introduction of our vegan range is helping to drive growth across the complete category.
How do you see the importance of transparency in food labelling, and how does Iceland address this in terms of vegan products?
Transparency in food labelling is absolutely vital as a guide to the consumer, and we have committed to introducing 'suitable for vegans' labelling on all appropriate Iceland own label products.
How will Iceland continue to acknowledge the vegan, vegetarian and flexitarian markets moving forward in the next few years?
Meeting the needs of the growing vegan, vegetarian and flexitarian markets will be integral to our food development in the future, and we will continue to innovate using plant-based ingredients.