Nigeria is the most populous country in Africa with a good 200 million inhabitants, making it a huge and profitable food market. There, too, there is now an increasing demand for vegan products. The company Chi Farms Ltd. wants to satisfy this demand and has now launched a new vegan burger there.
We talked about this with the manager in charge, Johannes Flosbach, Head of Performance Management Group at the TGI Group of Companies, Chi Farms' parent company.
What vegan products do you offer in Nigeria and since when?
Chi Farms Limited launched the first vegan product in January 2020 – a vegan burger patty.
How is the demand for your vegan patties developing in Nigeria?
The burger patty is currently being offered and tested to various institutional customers (hotels, restaurant chains etc.). The first feedback is very positive and we expect a nationwide market launch before the end of March 2020.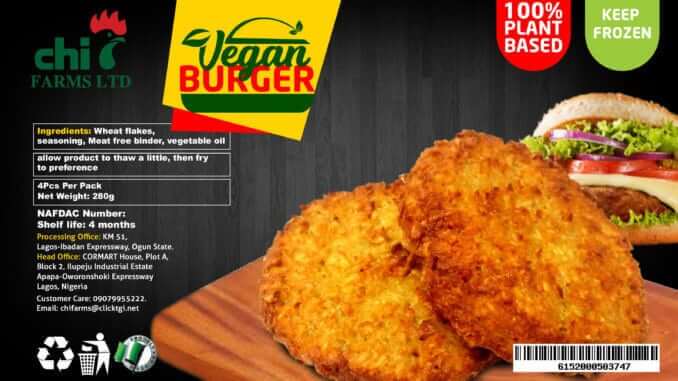 How is veganism developing in Nigeria, is there already a significant market for vegan products?
Veganism in Nigeria is popular among the Indian-born minority and among Nigerians returning to Nigeria from abroad ('repatriates'). However, older Nigerians in particular are increasingly giving up meat for health reasons, but usually only on selected days of the week.
Through which channels do you sell your products there?
Chi Farms has a sales team that directly supplies institutional customers. In the second half of 2020, the product will also be available in supermarkets. However, special food technology licenses will still have to be granted.
What innovations will follow?
Chi Farms is currently working on the development of a vegan sausage. It should be possible to present it to customers before the end of June 2020.