As we reported this week, Japanese plant-based meat producer Daiz secured Series A funding of ¥650 (about $6 million) from the Agriculture, Forestry and Fisheries Growth and Industrialization Support Organization in Tokyo, and Mitsubishi UFJ Capital, amongst others, for upscaling. (Interviewer: Tokyo, freefrom, Hiroto Yamazaki)
As the coronavirus spreads and the economy continues to stagnate, the plant-based meat category is growing rapidly in supermarkets. So far, each manufacturer has focused on its taste and brand, but a whole new player has emerged from Japan in the ingredients industry.
We interviewed Mr. Koji Ochiai, CTO (Chief Technology Officer) of DAIZ; an ingredient producer that manufactures raw materials for plant-based meat substitutes with a different approach.


Thank you for taking the interview today. Please tell us briefly about what kind of business you are operating.
DAIZ utilizes a unique set of methods to produce plant-based raw materials suitable for plant-based meat and hybrid meat.
Instead of grain soybeans, entire soybeans as germinated plants are employed. We produce plant-based raw material like the picture with a device called "extruder", which applies heat, pressure, and a strong twisting force to pop the ingredients like popcorn with a steam explosion.
Why are you using "germinated soybeans" instead of normal grain soybeans?
Not only soybeans but also any kind of seeds' "metabolism" gets activated more when they germinate. It causes an enzyme that quickly decomposes the stored starch and protein into sugars and amino acids. By performing this under specific environmental conditions, it becomes possible to further stimulate metabolism and significantly increase the number of free amino acids that are the source of umami flavour.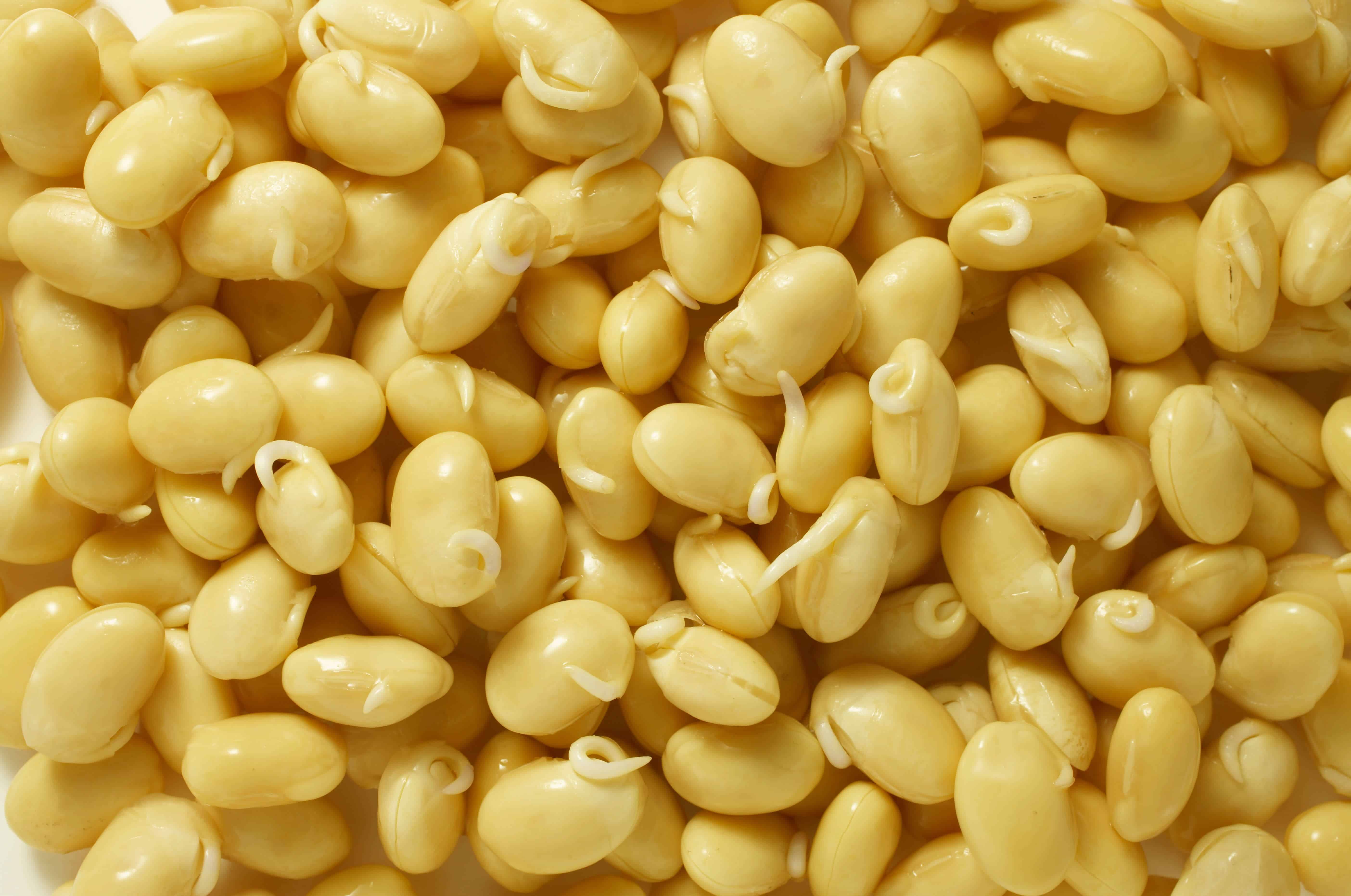 When the germination is promoted by the Ochiai High Pressure method, which has been patented in the US and EU too, about 16 hours later, glutamic acid (tastefulness element) rise up to 10 times as much as soybean, likewise arginine (energy element) twice, isoflavone 4.3 times, and GABA 3.5 times by activation of the enzyme. In other words, the number of amino acids that have various effects on the body is greatly increased.
It can be observed that DAIZ germinated soybean is overwhelmingly higher in all items than general grain soybean.
We heard that the strength of DAIZ is that it is delicious, has no smell, and a similar texture to livestock meat. Please tell us the secret.
For the taste that is similar to meat, we test sprouted soybeans every time to analyze about 700 kinds of components that influence taste and aroma. This is because the composition of amino acids similar to meat can be reproduced by figuring out how the amount of amino acids such as glutamic acid, which is related to umami and sweetness, changes under certain germination conditions. In fact, the free amino acid composition of beef and DAIZ sprouted soybeans highly resemble.
The reason why there is no smell like the other soybean-based meat is that it uses GMO-free high oleic acid soybean that Saga University has developed, which does not generate the soybean-specific smell component that Western countries don't prefer.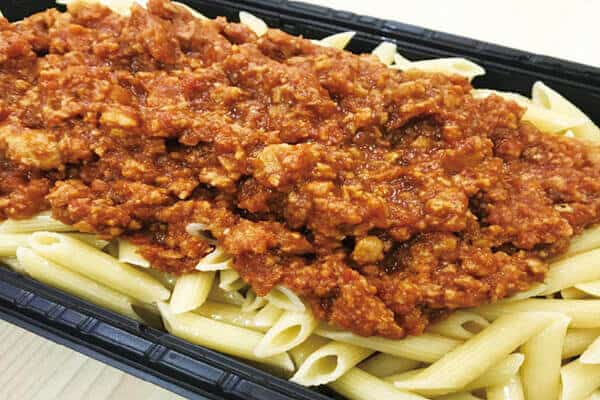 Regarding the texture, the method of production is fundamentally different from general soybean-based meat. The conventional approach is to add oil, cellulose and others to the pressed meal to bring it closer to the texture of meat. However, in DAIZ sprout soybeans are kneaded with high pressure using a special machine called an extruder, which replicates muscle fiber of meat.
You have a solid reason for each strength. I heard you used to make processed soybean products such as tofu and soy sauce. Why did you start focusing on plant-based meat materials?
This is because, among the processed soybean products, DAIZ can play powerful role in plant-based meat field in terms of cost and technique.
Tofu and soy sauce have lower value fundamentally, but meat is different. Also, through the alternative meat market is expanding significantly, conventional oil companies to newly emerging plant-based meat ventures are trying to improve quality by focusing on "addition." By adding glues, colourings and flavourings to the original ingredients, the meat becomes more meaty. Moreover, these additions can be quite expensive.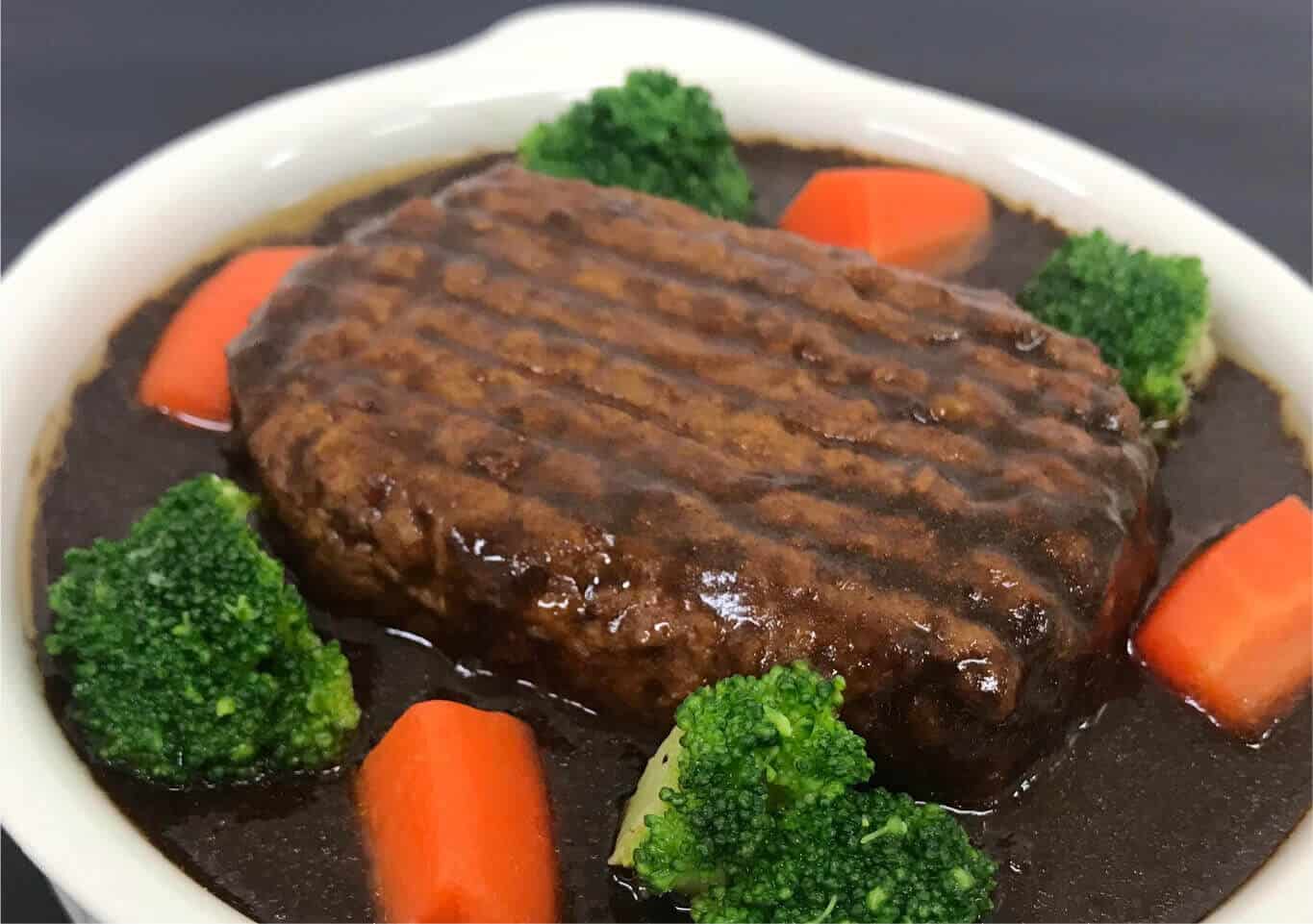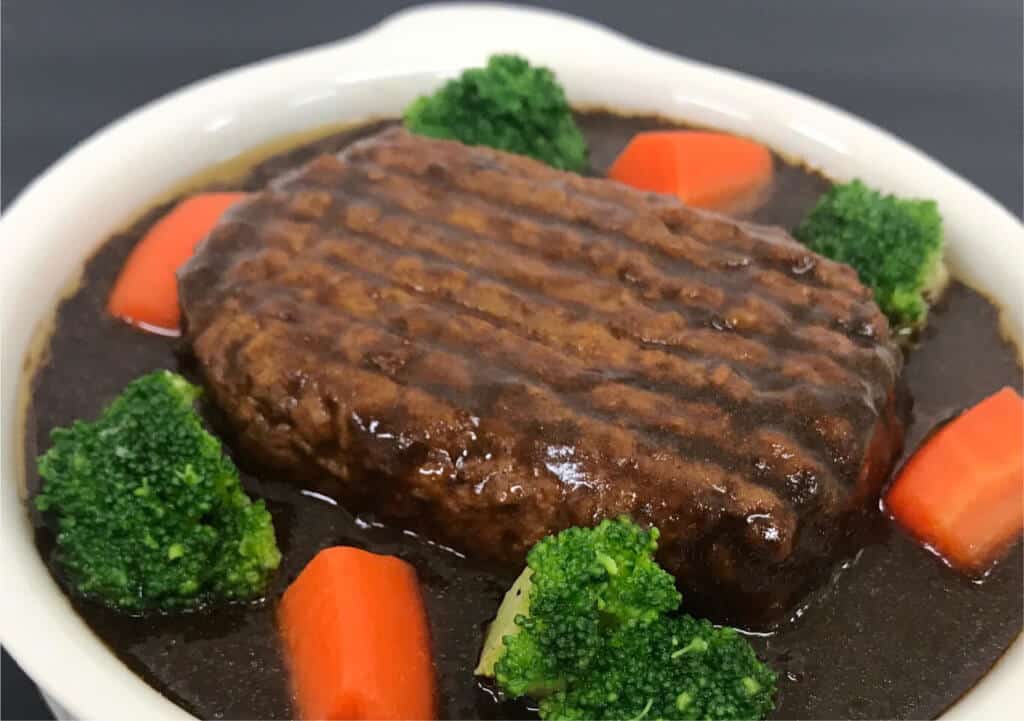 However, DAIZ's strength lies in improving the power of soybean, which is a relatively inexpensive material. For that reason, the price can be repressed as we just germinate them. In the future, we plan to scale the production system so that it will be possible to offer it at a lower price than chicken.
As you state, the perspective of "enhancing the value of materials" may not be talked about much. Lastly, please tell us about your future outlook.
We currently have about 10 large projects, and the earliest one will soon start offering patties using DAIZ materials for hamburger chains.
Initially, we developed the final product in-house, but as a material manufacturer, we will collaborate with various restaurants and food manufacturers and will invest about 1 billion yen in 2021 to set up a new factory. We have just fundraised 620million this month as planning to list our stock in Market of the High-Growth and Emerging Stocks (Mothers) soon in the future.
As the protein crisis approaches, as much as 100% plant-based meat, we expect the percentage of hybrid meat to surge. Thus, it is indispensable to have excellent ingredients that will not cause discomfort when mixed with livestock meat. And we can offer it.
We do not draw pictures that compete with star players such as Beyond Meat and Impossible Foods. Rather, DAIZ, as a supplier collaborating those makers, will develop business targeting the world in the future.
In order to prevent the plant-based alternative from ending as a trend, not only deliciousness and price but also "naturalness" has to meet customer expectations. If there is a partner who is particular about such taste, please contact us by all means.