Kindvertising is a full-service advertising agency that works exclusively with compassionate companies and organizations. They specialize in social media advertising, website design and development, and stellar  video content for any platform.
Stefania Poletti founded Kindvertising with the main priority of working towards animal protection: "Which is why we have been focusing more and more on working with  vegan non-profits and businesses that are trying to change the way society treats animals." Stefania's firm is unique in the clients which it seeks, and she acknowledges that some people may be surprised that an advertising agency would limit their portfolio to such a niche target, but she said that, in fact, their clients seek their services for this reason and trust them as partners. "They know that by investing in us, they are, in turn, investing in their own  cause; we are true supporters of their missions and would never advertise a message that we don't believe in."
What was the motivation behind starting your company?
My personal belief in the incredible power of advertising and its ability to change history for the better. Many may see advertising as futile or evil, but, like any instrument, its effect is determined by how it's used. It can be utilized to deceive and push products that harm our well-being, or it can be used to help spread a meaningful message or to uncover the truth about what's on our plates today.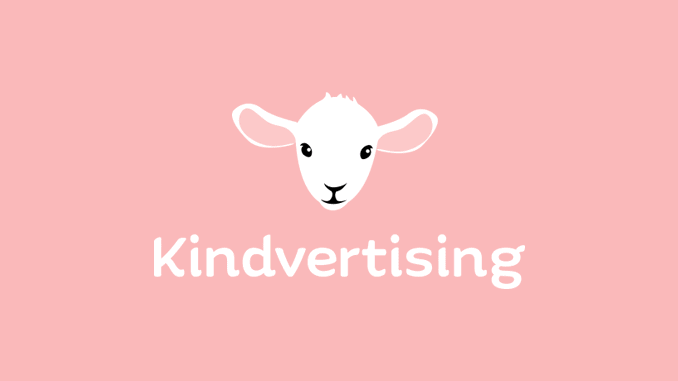 How vegan is your company?
As a company that is passionate about animal protection, we strive to be as vegan as possible. We are periodically assessing new ways to achieve this. Currently, we implement the following methods:
● We seek and attract candidates that are passionate about animal rights and protection and ensure  that our team is informed and up to date on all things vegan
● We serve vegan food at company outings, meetings, and events
● We periodically donate to vegan and animal rights non-profits
● We strive to only work with vegan companies and organizations and never with any business that knowingly harms animals
● We use our social media accounts to share vegan stories, messages, and information
● We are part of vegan networks and groups such as the Vegan Professional Network
● We periodically attend vegan events and conferences such as the Animal Rights National Conference.
Please describe some of your vegan clients and the kind of services you provide for them.
Miyoko's:  Miyoko's is not just a beloved vegan cheese brand, but also an outspoken leader in the animal protection movement. After re-designing their brand identity and moving to a larger production facility, they turned to Kindvertising to increase their following and brand awareness by leveraging their social media channels. Each month, we created a series of organic and promoted posts for their Instagram, Facebook, and Twitter channels. Featuring beautiful original photography, tailored design, and clever copy, our content was met with an overwhelmingly positive response, gaining thousands of collective likes each month. The total  following on Instagram alone increased by 50% in less than six months.
The Humane Society of the US:  The HSUS, together with The Mass Coalition for Humane Farms, needed supporters to help pass a bill that would outlaw the extreme confinement of mother pigs, egg-laying chickens, and calves raised for veal in  Massachusetts. Kindvertising created a simple and effective website that provided viewers with information about the bill and easy steps on how to take action. The bill was passed and farms and  businesses have until 2022 to comply with the new requirements.

International Anti-Fur Coalition:  The IAFC needed a social activation to help raise awareness during their biggest global event: Worldwide Fur-Free Friday. The event takes place every year on Black Friday; activists across the globe gather around  busy shopping streets and malls to protest the sale of fur. We activated a Snapchat GeoFilter during the two largest protests — in Los Angeles and New York —  pairing it with animal lenses to enable participants to convey a clear message: "This is the only animal I wear. Say no to fur."
What do you notice in terms of business trends from working with your vegan clients?
We have seen the following three trends emerge frequently:
1) The incredible growth of vegan and plant-based businesses suggests that veganism is not just quickly going mainstream, but it is also here to stay. More and more visionaries, entrepreneurs,  and investors are foreseeing a vegan future and they are investing their resources for a long-term return.
2) We have also noticed a shift in the way vegan businesses want to be perceived and the customers they want to reach. More than ever, they want to go beyond their core audiences and be appealing to consumers who are not vegan. We have seen the focus shift on health benefits, sustainability, and even athletic performance over the ethical aspect.
3) Finally, communication with customers is becoming evermore personal and transparent. With social media and direct messaging between businesses and consumers becoming the new norm, our clients see this as an opportunity to create more meaningful and lasting connections with their audience. Gone are the days of auto-reply messages and long hold music; consumers want to talk to a real person and more businesses see the value in dedicating time and resources towards better customer relationship management.
Please give your opinion of the vegan market and of what kinds of services will be emerging or growing in the coming years, based on your experience
Based on our collective experience, we have identified the following trends:
1) Food tech. The current rate and means of global food production and consumption are unsustainable and several innovative companies are trying to tackle this urgent issue by combining nutrition with the latest technology. Amid the many controversies and opinions surrounding some of these startups, one can't help but notice that taking animals out of the equation is an integral part of the process. Even Tyson Foods and Bill Gates are among the many who invested in this new reality.
2) More types of vegan businesses. The vegan industry goes far beyond plant-based foods. We're seeing a vegan model becoming an integral part of businesses of all kinds: athletics, news, law practices, marketing, and even insurance.
3) Global growth. The expansion of the vegan industry is happening all around the world and independent hubs of vegan innovation are emerging and growing at an accelerated rate.
4) Convenience and accessibility. Distribution of vegan items has increased exponentially and more and more national chains like Target, Walmart, and Trader Joe's are carrying vegan brands and products. Prices are more affordable and switching to a vegan lifestyle is becoming easier, seemingly by the day.


How can you help vegan brands such as Miyoko's Kitchen to stand up against the competition?
Solid research and insight. Before we even begin to devise solutions and strategy, we take a deep dive into researching the client's background, market, audience, competitors, and all information available to us.
By attaining a deep understanding of what the challenge is, we are able to offer solutions that work more effectively. Research allows us to gather valuable insight; insight sparks the most creative and effective ideas. Ask any agency creative and they will tell you the same thing: at the core of history's most impactful advertising campaigns there has always been a nugget of insight that could only be uncovered by relentless and thorough data analysis. For us, this process continues throughout the duration of each project; we insist on supplying periodical data reports that assess the performance of our campaigns and uncover new information that can be used in future efforts.
What is your company mission?
Our mission is using effective communication to make compassion mainstream. We want to help more organizations and companies leverage kindness as a concrete asset for their success.
How do you envision Kindvertising in 5 years time?
In five years, we aim to be the preferred advertising/marketing agency for vegan organizations and businesses in the United States. We also plan to open a branch in Europe, within that time.
Anything else that you would like to add which may be of interest to our readers?
Clients (particularly non-profits) have expressed that working with traditional agencies led to wonderful work, but they sometimes felt as though they were a 'charity case' or 'side-gig'. Working with a business that is so invested in their cause has made them feel valued and the message more authentic. Please visit our website, ​www.kindvertising.com​, for client testimonials and examples of our work.
Who can interested parties turn to an whom shall potential partners contact?
Please contact our Director of Business Development Shanna Loveman
At which events/fairs can people meet you in the next months?
We will be attending the California Vegetarian Food Festival in Los Angeles in September, the SoCal Vegfest in Costa Mesa in October, and the Animal Rights National Conference in 2019.