In 2021, Canadian serial entrepreneur Yves Potvin founded the seafood alternatives brand Konscious Foods. Considering the success of the other plant-based companies founded by Potvin — Yves Veggie Cuisine and Gardein — it's no surprise that Konscious Foods is already seeing rapid growth.
The company has made a name for itself by launching products that are claimed to be the first of their kind, such as frozen plant-based sushi and onigiri. Konscious Foods also announced last year that it was working with fellow Canadian companies Merit Functional Foods and Canadian Pacifico Seaweeds to develop an extensive line of seafood alternatives.
Retailers have proven enthusiastic about the plant-based sushi, with the products rolling out at all Whole Foods locations across the US and Canada in July. And investors are also keen; less than two months ago, Konscious Foods raised $26 million in seed funding, highlighting the fast-growing demand for alternatives to seafood. We spoke to Yves Potvin to find out more about the concept of the company and its goals for the future.
How would you describe the driving mission that defines your career as a plant-based business founder?
My journey into the world of plant-based foods began unexpectedly. After a brief stint in architectural design during college, I found my true passion in the culinary world. It all started with a friend's recommendation to pursue my passion for food by becoming a chef. Before I knew it, I enrolled in my local culinary school and began studying and training in Nouvelle French cuisine. I worked as a chef for the next seven years, but deep down I always had an entrepreneurial drive that has been with me from a young age growing up in the eastern townships of Quebec.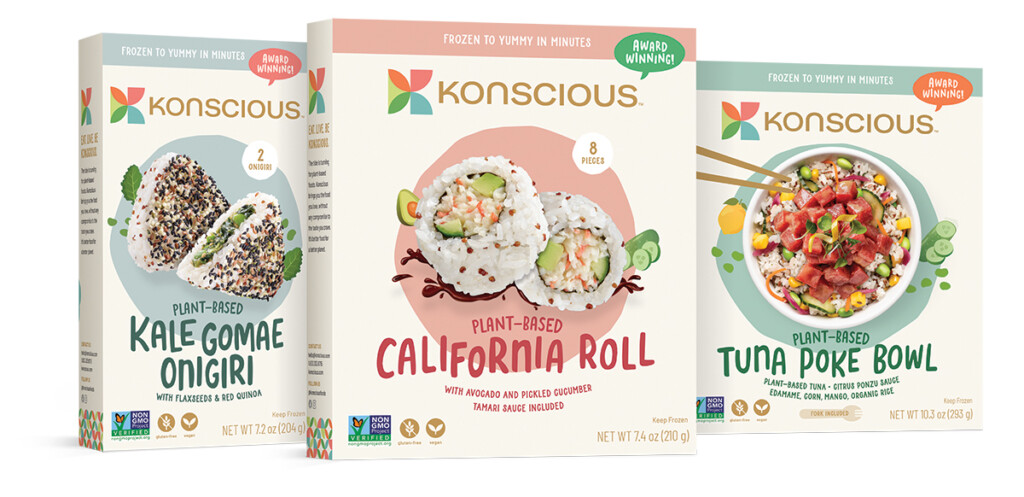 I was in my mid-20s when I embarked on a cross-country journey from Montreal to Vancouver, cycling with everything I needed on my back. During this adventure, I had ample time for reflection and realized the world needed healthy, convenient, and sustainable food options. Then my ah-ha moment came — make this new kind of food from plants!
It made so much sense to me — in the 80s there were already about three billion people on the planet and our population was projected to grow to eight billion within three to four decades.  From that moment forward, I would go on to found Yves Veggie Cuisine and later Gardein, and of course, now Konscious Foods.
The product offerings for Yves Veggie Cuisine were deli-focused. We were the first to sell fresh veggie dogs, deli slices, and veggie pepperoni. At Gardein, we created center-of-the-plate items with our Chick'n Scallopini, our game-changing 7 Grain Crispy Tenders, and finally, my kids' favorite product, our Fishless Filet.
Now with Konscious, we are working with the cleanest of all the ingredients. Our products have no wheat and no soy. We are creating product lines of various sushi rolls, poke bowls, and onigiri made with our own proprietary plant-based sno' crab, tuna, and salmon.
For more than 30 years, I've created an array of different plant-based foods. And now, we've seen that Millennials and Gen Zs are increasingly passionate about eating sustainably and, as I call it, voting with their mouths and wallets. I'm heartened to see the increased connection people are making between a plant-based lifestyle and the ability to have a positive impact on our environment. It is important to make food that is good for you and good for the planet. To do that successfully, I believe the product must taste good, be convenient, and be affordable. This has always been my goal with every product I introduce to the market.
So, I guess you can say that my driving mission with all my companies is to create chef-driven, tasty, convenient, good-for-you foods made from plants.
Can you tell us more about the concept of Konscious Foods?
Konscious Foods is the evolution of my plant-based journey, building on the foundation we laid at Gardein with the creation of the Fishless Filets. I've always had a deep admiration for Japanese food and culture fueled by my annual visits to Japan. Today, sushi and Hawaiian poke bowls have become mainstays of the North American diet. Plant-based versions that offer the same umami flavor as their traditional counterparts have been an exciting challenge to take on. Given the explosion of the plant-based food space and the North American demand for sushi, poke, and onigiri, Konscious Foods is creating the best of both worlds in one convenient, affordable, and delicious place.
What products are you currently offering and which one is your bestseller?
We offer a variety of sushi rolls, onigiri snacks, and poke bowls that range in price from $7.99 to $8.99, including:
Sushi Rolls:  Available in four plant-based varieties: California Roll, Spicy California Roll, Rainbow Roll, Tuna Avocado Roll ($8.99 for eight pieces).
Onigiri (Stuffed Rice Snacks): A popular Japanese snack of fluffy rice wrapped around savory plant and veggie fillings, available in four varieties: Kale Gomae, Japanese Vegetable Curry, Roasted Corn + Poblano, Korean BBQ Mushroom ($7.99 for two pieces).
Poke Bowls: Organic rice topped with "fish," edamame, corn, mango, and sauce. Two varieties: Tuna Poke and Salmon Poke. ($8.99 per bowl).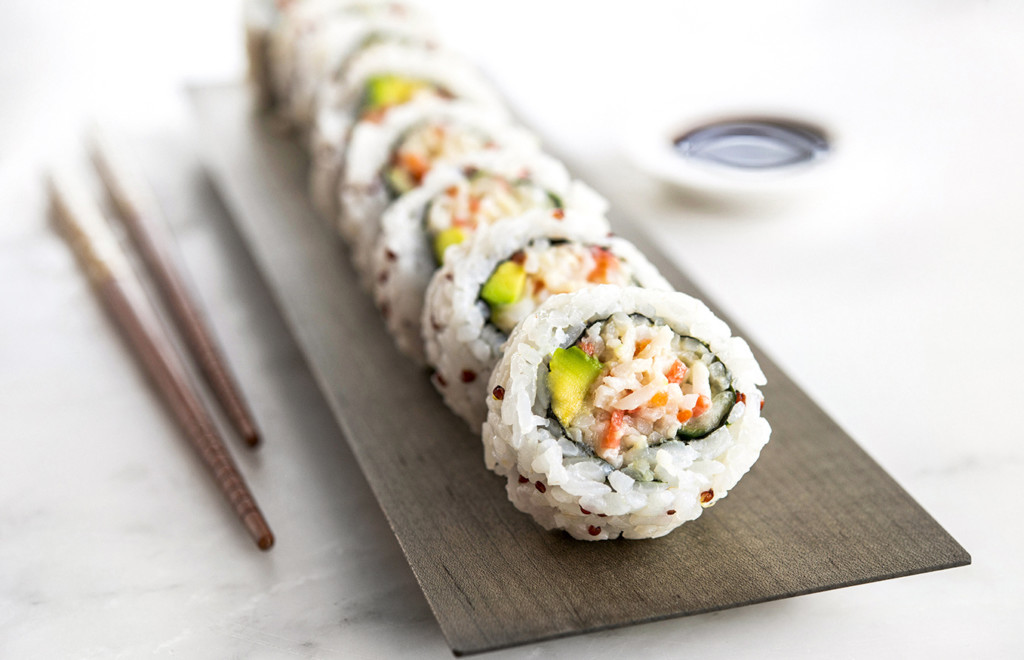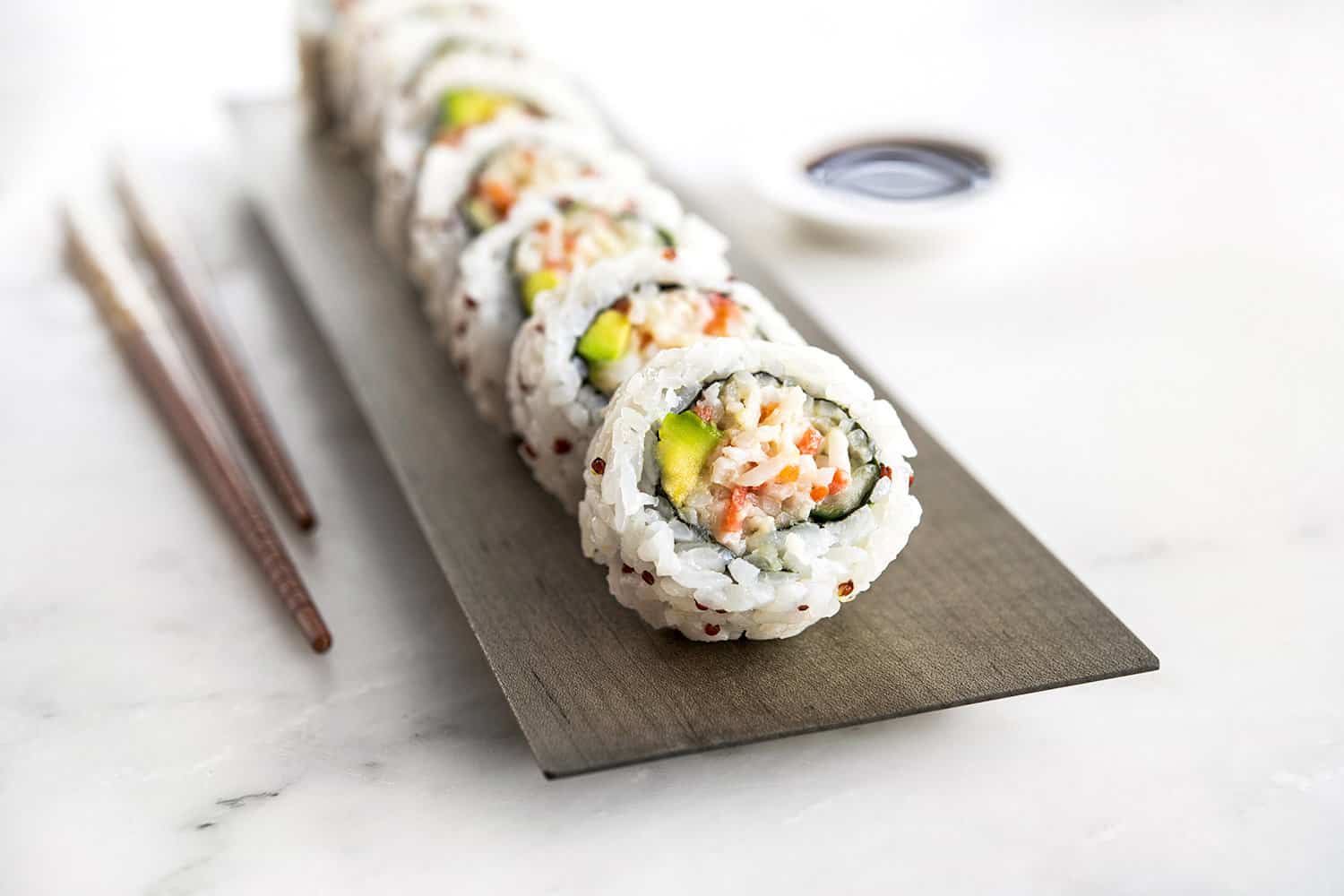 We have received positive consumer feedback across our product lineup and we're excited to expand our reach across retailers in the coming months. I'm proud to say that we've already started winning industry awards, including a coveted NEXTY for Best New Frozen Food Product for our California Roll!
How can the plant-based food market benefit from Konscious Foods, and what makes you unique in the industry?
At Konscious Foods, we take pride in pioneering the world's first frozen sushi rolls, poke bowls, and onigiri, made from plants. Our unique products cater to consumers seeking healthier choices for themselves and the planet. We understand that cost can be a significant obstacle for consumers when trying new protein options. In fact, 26% of consumers who don't eat plant-based proteins cite high prices as the reason. That's why we made it our mission to offer high-quality products at prices that compete with traditional proteins.
Moreover, the convenience of our products is ideal for people on the go. Consumers can have delicious sushi, poke, and onigiri from frozen to fresh in minutes, whether they're at home, at school, or at work. Packages include a packet of tamari sauce as well, so our products are also all gluten-free. As consumers seek healthy, tasty, and convenient options in the frozen aisle, Konscious Foods stands as an excellent choice for sushi or poke bowls made completely from plants.
Tell us more about the availability of your products across the US and Canada (retail/food service). Do you plan to expand into further markets?
This year we launched nationwide in Whole Foods Markets, and we are enthusiastic to expand to additional retailers in the coming months. We are also available in various stores, including Wegmans and Sprouts. By year's end, Konscious Foods' products will be available in over 4,500 stores nationwide.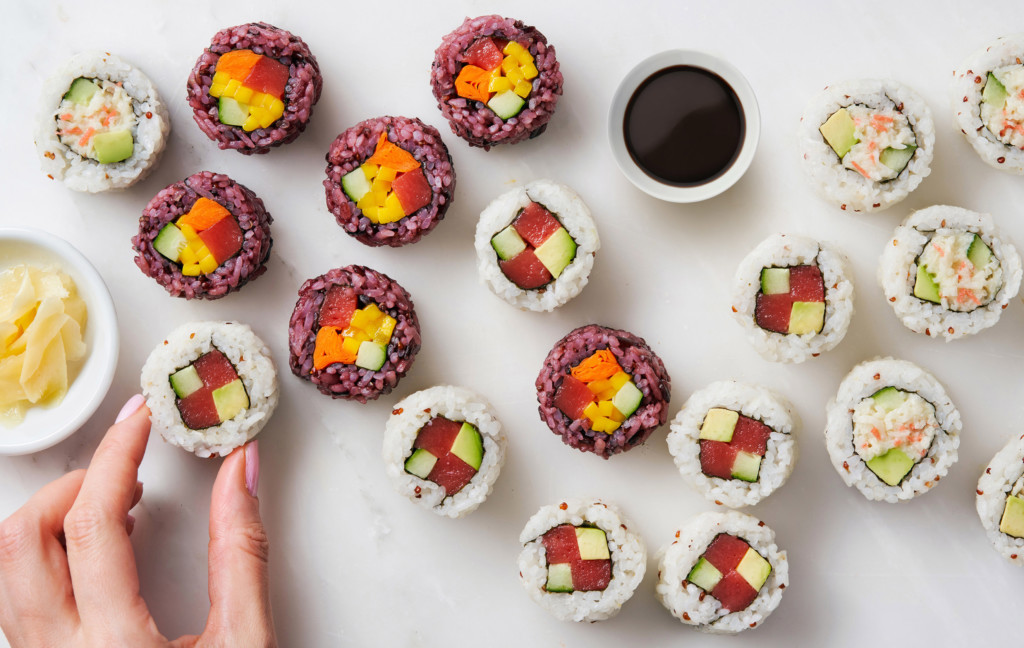 Konscious Foods recently raised $26 million in seed financing – what are the goals you are aiming to achieve with the help of these funds?
We have three primary objectives for using these funds: growing our retail and food service business, supporting the operations at our production facility in Vancouver, and deepening our marketing efforts for nationwide launches. These objectives will help us scale across the U.S. and Canada and expand the reach of our brand to consumers who are curious about the plant-based movement. With this additional visibility, we look forward to more consumers discovering the convenience and deliciousness of Konscious Foods' products for themselves.
Why does the market need a brand like Konscious Foods right now?
Since founding my first two companies, it's been incredible to witness the evolution of the food industry and how plant-based diets have really surged in popularity. I believe — and the research shows — that our society is moving towards a flexitarian lifestyle and people increasingly desire a wide range of protein choices. When it comes to plant-based fish, there is a strong impact this shift can have on our environmental well-being. Today, nearly 90% of global marine stocks are fully exploited or overfished. Konscious Foods is a much-needed option for people who love the taste of fish and its texture but want a more eco-friendly alternative.
How do you predict your position in the coming years, and what would you like to achieve in this time?
Our strong research and development team is always at the forefront of the latest food trends. Leading this team, I'm continually exploring and evaluating new, delicious, and convenient options to offer consumers that will positively impact their lives and our planet. We are always analyzing new products and ingredients to use, and in the coming years, I can foresee Konscious becoming a lifestyle brand. We have done the homework for our consumers, and they can trust us. In the future, we are planning to have even more diverse product offerings for consumers to choose from.