Thailand's Let's Plant Meat is an innovative brand that has featured in our newsfeed several times over recent months in its work to become a domestic version of Beyond Meat et al and to bring Asian brands to the forefront. Last month, the brand was recognised as one of the winners of Future Food Asia's Plant Protein Award.
We were interested to speak with Smith Taweelerdniti, CEO of Let's Plant Meat, who says he is working hard to be Thailand's number one plant-based meat brand, and asks, in reference to his favourite Steve Jobs quote – "Can Thailand make a dent in the plant-based meat universe?"
Tell us a little bit about the story behind the creation of Let's Plant Meat – What was the guiding motivation and how do you define your mission?
In late 2017, I was trying to understand the connection between health and diet because it was such a big trend in food and health. Through my quest in reading, I came across a plant-based diet; the diet that can promote better health and a lifestyle that one can stick to for the rest of one's life. Then I started to become a vegetarian in order to try to understand this industry better.
Through reading also, I learned that the animal meat industry is taking so much from the planet's resources and the future does not look so great for humanity. In Chiang Mai, our home, we have an annual crop burnings season where farmers burn their fields to get rid of scraps. Chiang Mai is one of the best cities for tourism, as voted by visitors around the world, but from December to March the air pollution drove all the visitors away and caused the locals to suffocate. We looked deeper and realized that those crops were largely going to feed the animal industry, not humans.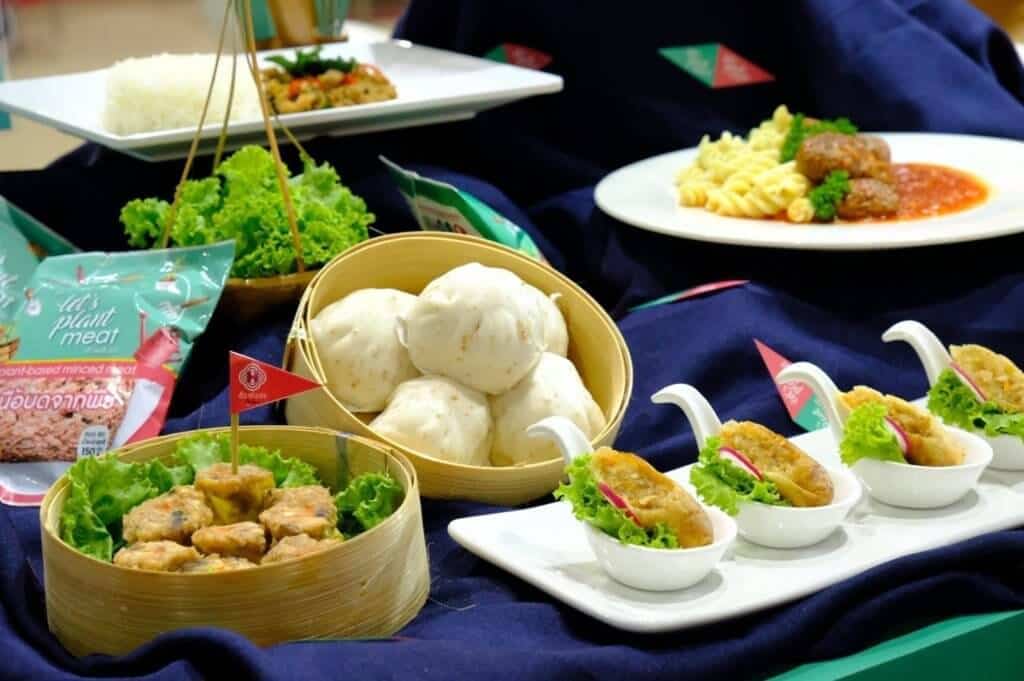 We, city people, are asking farmers to not burn the fields but we must also slow down our demands for meat. If we continue to consume a lot of meat, the air we breathe will continue to be polluted. What if we can offer consumers something tasting as good as meat but is also environmentally friendly?
One day I came across a Youtube video of Beyond Meat and that was the stars-aligning moment for the possibility of creating something similar or better in Asia.
The motivation is to create a food alternative to meat that caters for Asian consumers. Before we can attain sustainability through food, we must make alternative food taste good with a price that can reach the masses.
What is your current product portfolio and how does it differentiate from imported meat alternatives?
We currently have two products; plant-based burger patty and plant-based minced meat. The differentiations come in the taste profile and price. We used to do research with Thai consumers; they say they actually did not want the alternative to be exactly like meat, but to be as good as the meal they are about to eat. So for burger, we offer great tasting seasoned burger that not costing too high by overly adding flavors. Our new minced meat is also designed to suit Asian cooking like stir-frying, steaming and curries. Our minced meat is chunkier, meatier, looks and tastes more premium than those of the competition. Both of our products are Halal certified, so it will be suitable for Muslim communities in Asia and around the world.
Which product is your bestseller and why?
The burger is our best-seller at the moment but our newly launched minced meat may have a bigger audience in Asia. Our burger is popular because it tastes very good at a significant saving compared to imported brands. Our minced meat still needs some time to grow the sales. We have added over 300 supermarkets across Thailand and convenience in buying will allow the products to grow faster.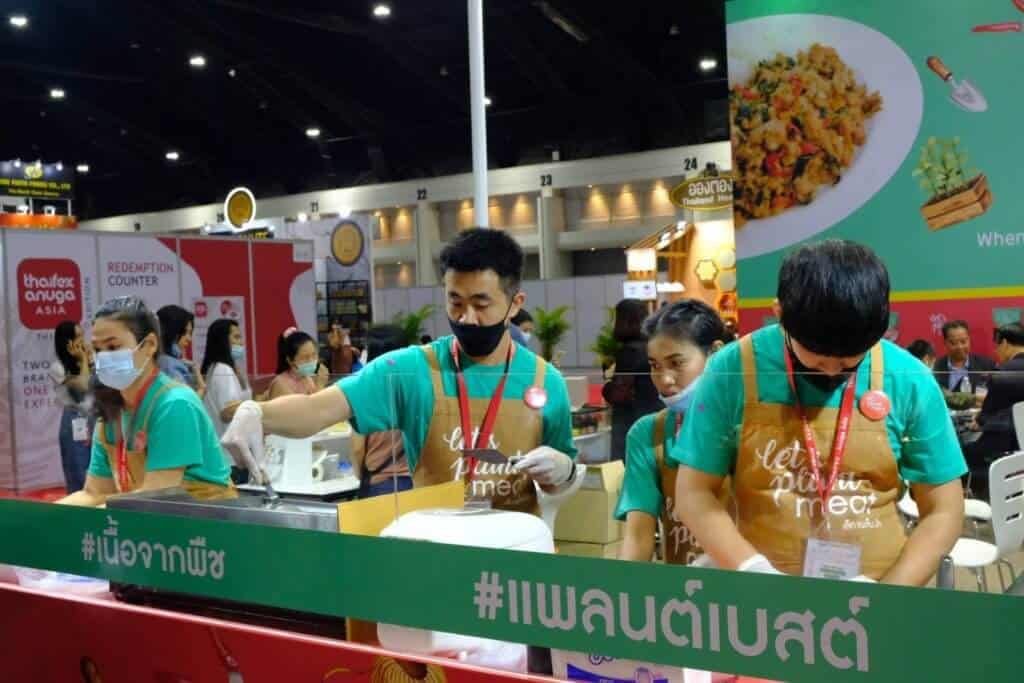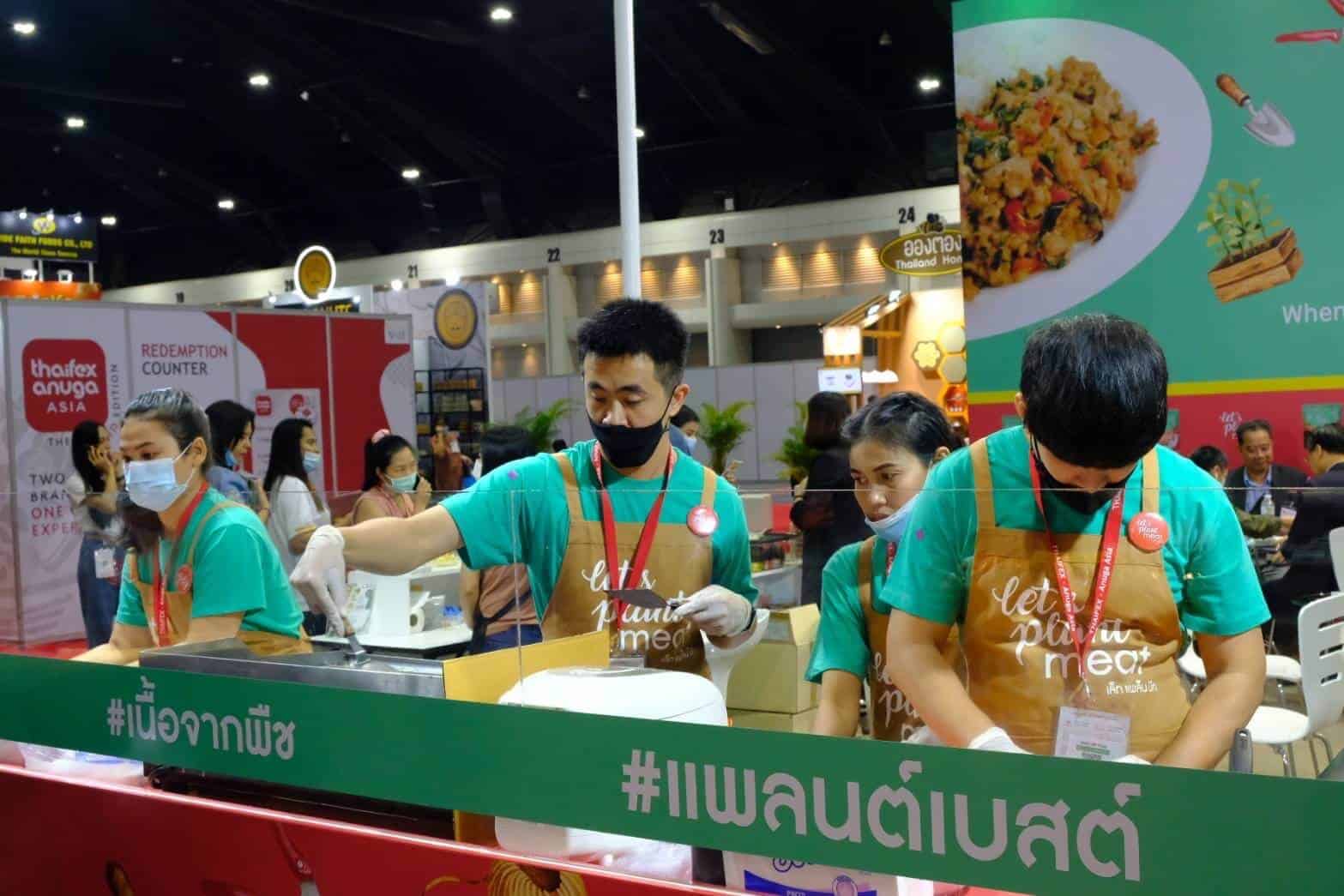 What kind of numbers are you seeing in Thailand and are you exporting abroad at this point? Are there plans to export to other markets?
The revenue number is not as much as we would wish at the moment. It takes time to penetrate the retail and it takes even more time and money to promote it to consumers then convince them to buy. The pandemic diminished consumers' buying power; launching products during this period was not as smooth as silk. Exporting is our strategy since day one. Thailand is the country that makes sense for our food products and our experiences here will help us achieve this export goal. We aim first to export to South East Asian countries, but inquiries also come from bigger countries like India, Japan, China, and Europe. Covid-19 makes flights so infrequent and shipping frozen samples overseas proved to be challenging.
How would you describe the changes in the plant-based market in Thailand and SE Asia over the past few years?
Thailand has, for a long time, had a market for vegetarian/meat alternative products. These products are abundant and affordable but not so interesting. Novel plant-based meat that tastes and cooks like meat just arrived a few years ago, mostly from imports. Imported products' costs are too high to grow significant demand. This year we are seeing many Thai and South East Asian startups try to close the price gap.
Could you describe the advantages of Thailand as a production location and give us your assessment of the local plant-based market and its potential?
Thailand has a strong ecosystem and supporting industry to manufacture food products. This country has a labor force that is highly skilled and food companies that have a reputation in quality and reliability. The location of Thailand in Asian markets is also an advantage. Food scientists and technologists are not hard to find. There are many Thai universities with food science and tech programs. Talking about growing food crops, Thailand is a solid agricultural country.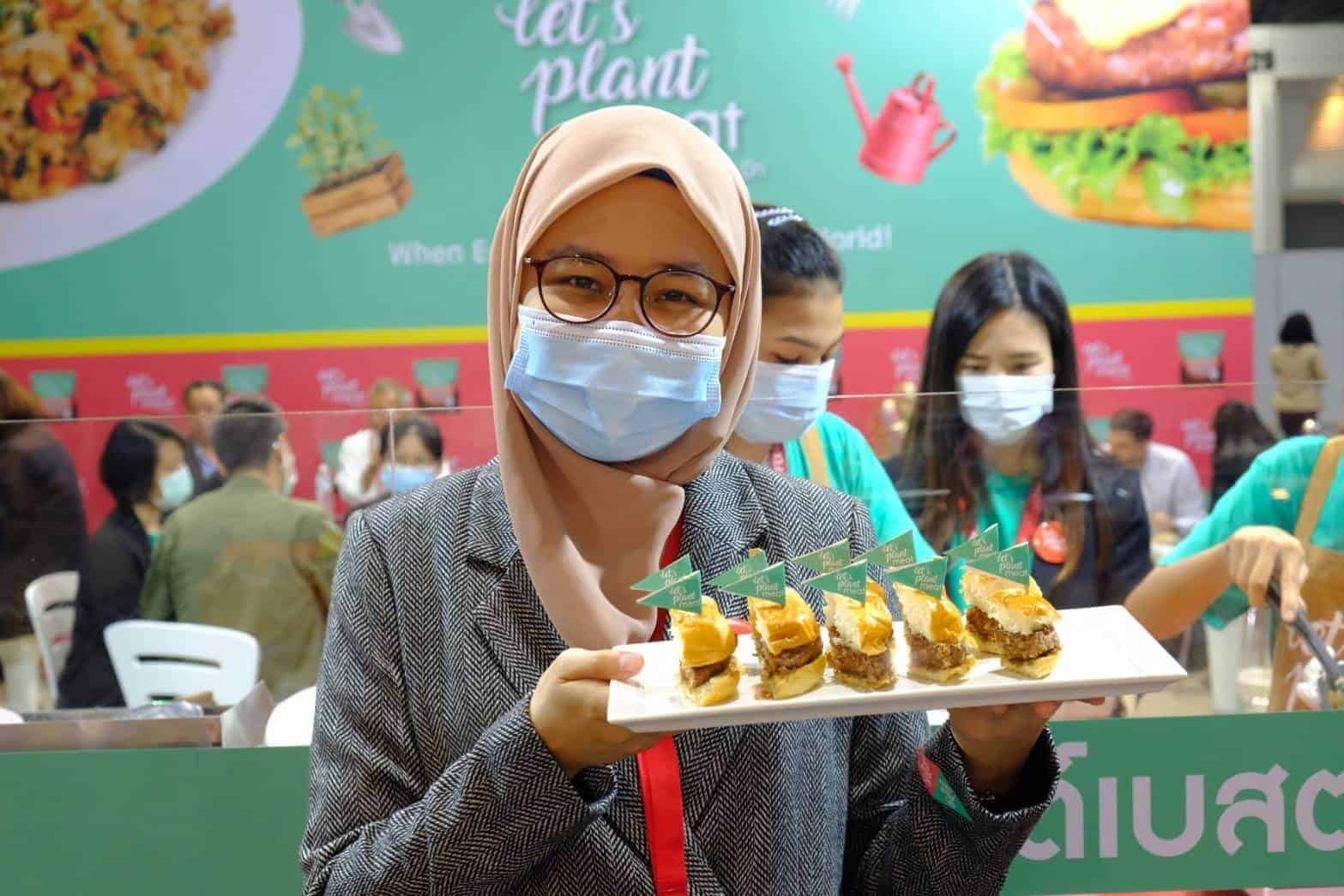 The local plant-based market can be tricky. Like I mentioned earlier, there are people who are vegetarian and are happy with what they have. The meat-eaters are the ones we like to convince to switch but food costs in Thailand are very affordable. With small demand for plant-based at the beginning, it will not yet have the economy of scale to match the price of animal meat. The good news is people in Thailand are wanting healthier foods and more environmentally friendly products. Thailand has achieved successes in many initiatives like not giving single-use plastic bags in retail shops and phasing out polystyrene foam to biodegradable food packaging. We hope plant-based meat could appeal to wider Thai consumers and we are currently forming a Plant-Based Foods Association in Thailand to usher this growth together with other local plant-based companies.
Do you have any current innovations or developments you could share with us?
Let's Plant Meat outgrew from Nithi Foods Company, which is a large spice and seasonings producer. Our innovation is in "Rapid Product Development" where we work closely with food technologists and chefs to create more plant-based Asian recipes with sauces, marinades, curries, etc. We are looking to offer our plant-based meat not only in frozen form, but also in ambient keeping condition. This direction will suit Asia because many Asian countries do not have a strong frozen supply chain.
Can you give us a brief insight into your future plans – what can we see from you over the next year?
Our product roadmap will be more in value-added foods in Asian style. Ambient products will also be in our pipeline. We will see more frozen items and some in ambient in the next year. Our R&D is also tracking other protein platforms like alternative eggs and cheeses. We have to balance between having focus and an urge to create more exciting things.
Thanks for your work, Smith!
www.letsplantmeat.co/activities