Although Life Health Foods is a young Australian start-up founded just three years ago, the company is built on a rich history dating back to 1912. Its dedicated team is making a positive difference to the wellbeing of its local communities through delicious and innovative fresh and frozen plant-based foods.
We discussed the company's values and passion to enrich lives, one sustainable bite at a time.
Please introduce Life Health Foods to our readers and describe its history and mission.
Life Health Foods brings together some of Australia's most innovative plant-based food brands – Vegie Delights, Bean Supreme, Alternative Meat Co., and Alternative Dairy Co. The business sets out to enrich lives through innovative plant-based foods, made from ethically sourced ingredients.
While Life Health Foods is only a young entrepreneurial company commencing operations in February 2015, they are built on a rich history. Life Health Foods acquired the Vegie Delights brand as the base of their new business from Sanitarium Health & Wellbeing. The Vegie Delights brand can trace its origins right back to 1912, offering Australians a variety of delicious, healthy plant-based foods way back when the notion of following a plant-based lifestyle wasn't very common.
Life Health Foods is dedicated to genuinely making a positive, meaningful difference to the wellbeing of the communities they serve and work with. They achieve this in diverse ways, from supporting local farmers to creating jobs in their purpose-built manufacturing facility in Berkeley Vale on the NSW Central Coast.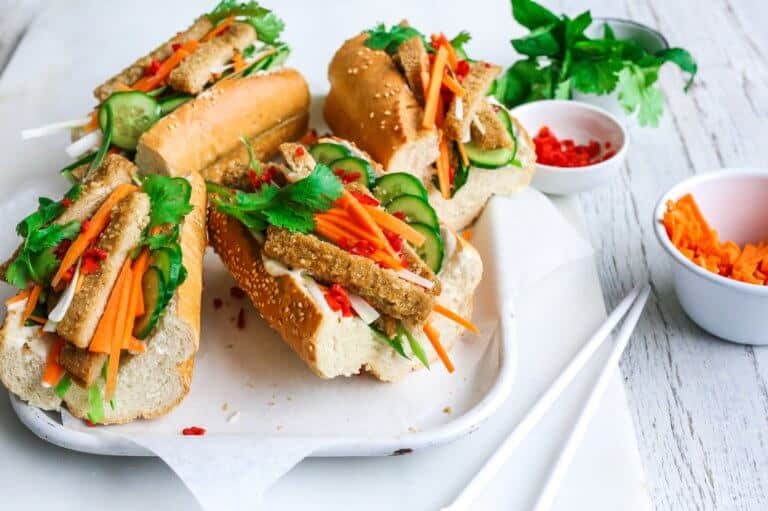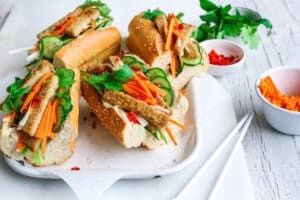 How many brands does LHF offer? Where are the products available to consumers?
4 = Vegie Delights, Bean Supreme, Alternative Meat Co., and Alternative Dairy Co.
The products are available at Coles, Woolworths as well as selected Independent Retailers nationally.
Please describe your 'JOIN THE VEGIE-TABLE' campaign with Olympic Gold Medalist, Stephanie Rice.
This summer Vegie Delights has once again teamed up with three-time Olympic Gold Medallist and Entrepreneur Stephanie Rice to ask Australians to 'JOIN THEIR VEGIE TABLE.' 
With new research* showing that 42 percent of Australians are now reducing their meat consumption, or eating no meat at all, Vegie Delights aims to increase awareness around plant-based eating and encourage more Aussies to consider including vegie options when hosting their next BBQ, picnic or backyard party.
Included in the campaign is a Summer Entertaining Guide that Vegie Delights has created in collaboration with Steph Rice. The guide is an inspirational compilation of delicious plant-based recipes and creative tips and tricks on how to make entertaining easy, healthy, and more sustainable this summer. 
Additionally, Vegie Delights has hosted a number of sampling activations throughout the month of November to give people the opportunity to try a free sample of their products.
Since launching the campaign during World Vegan Month, have the rise in sales of Vegie Delights products increased as expected?
The campaign results have so far met expectations. The campaign is yet to wrap-up, so we are going to assess the full results upon campaign closure, but things are looking promising to date.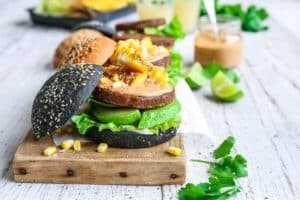 Your brand, Vegie Delights, dates back to 1912. Please share its plant-based history with our readers. 
Iconic products such as Nutmeat and Nutolene have been around since 1912. These canned products were the first packaged vegetarian meals made and sold in Australia, and many families have relied on their versatility and convenience for generations. In fact, the Nutmeat and Nutolene recipes hadn't changed since they were launched and have become wonderful memories for people over time — long before vegetarianism or veganism were trendy. 
To keep up with times and to meet younger generations' expectations, the Vegie Delights range has grown over the years and underwent a major packaging design change in 2018. The range today includes over twenty 100% vegan-friendly chilled, frozen, and canned products for every meal occasion. See Vegie Delights for details.
According to Google Trends, Australia was the most popular country for veganism in 2018. Is it continuing that trend in 2019?
Yes, absolutely. One-third (32%) of Australians (more than ten million people) are either Flexitarians or Meat-Reducers – actively limiting their consumption of meat – while another 10% of Australians are Vegetarians and Vegans, eating no meat at all.*
Please include any other information that you would like to share with our readers.
We encourage you to head to www.vegiedelights.com.au and @vegiedelights on Instagram and @vegiedelightsfood on Facebook for inspiration on how to live a plant-based lifestyle!