Little Bandits is a free-from brand for kids inspired by the founder's family food allergies and the challenges faced when looking for convenient and healthy food for children. Founder Jessica Harris says that her brand is unique in the space for free-from or plant-based products for families and tells us of her recent launch into the UK market.
What is your mission as a company?
Our mission is to make life easier for families, provide more choice to the consumer and ensure no child misses out on fun treats. Our products are for everyone.
What is your current line and which are the bestsellers?
We launched with a range of low sugar, dairy-free yogurts in three flavours – Banana, Strawberry, and Apple & Pear. Banana and Strawberry are listed in ASDA and really are performing equally well in terms of sales. Apple & Pear, in my opinion, is the hero of the range and I can't wait until that hits the shelves.
What is your base ingredient as a dairy-free yogurt? And how have you managed to balance being sugar-free with being tasty for children?
We were very focused on using ingredients that would taste as good to kids that consume dairy as those that don't – and and coconut fits the bill for this perfectly. It has an indulgent feel and provides a very filling snack for kids with high energy. Our yogurts are all low sugar (less than 5g per 100g) and on average have 50% less sugar than their dairy counterparts.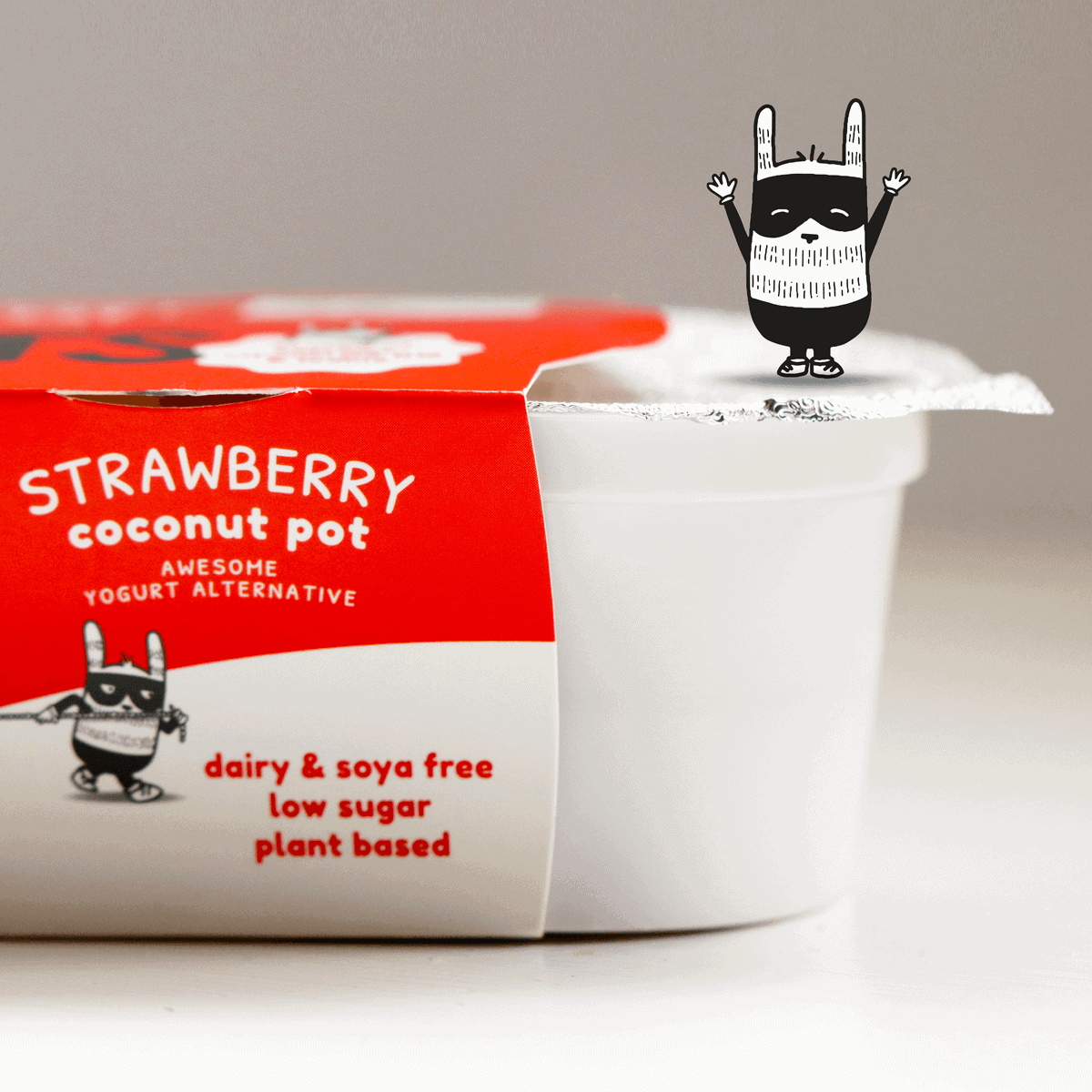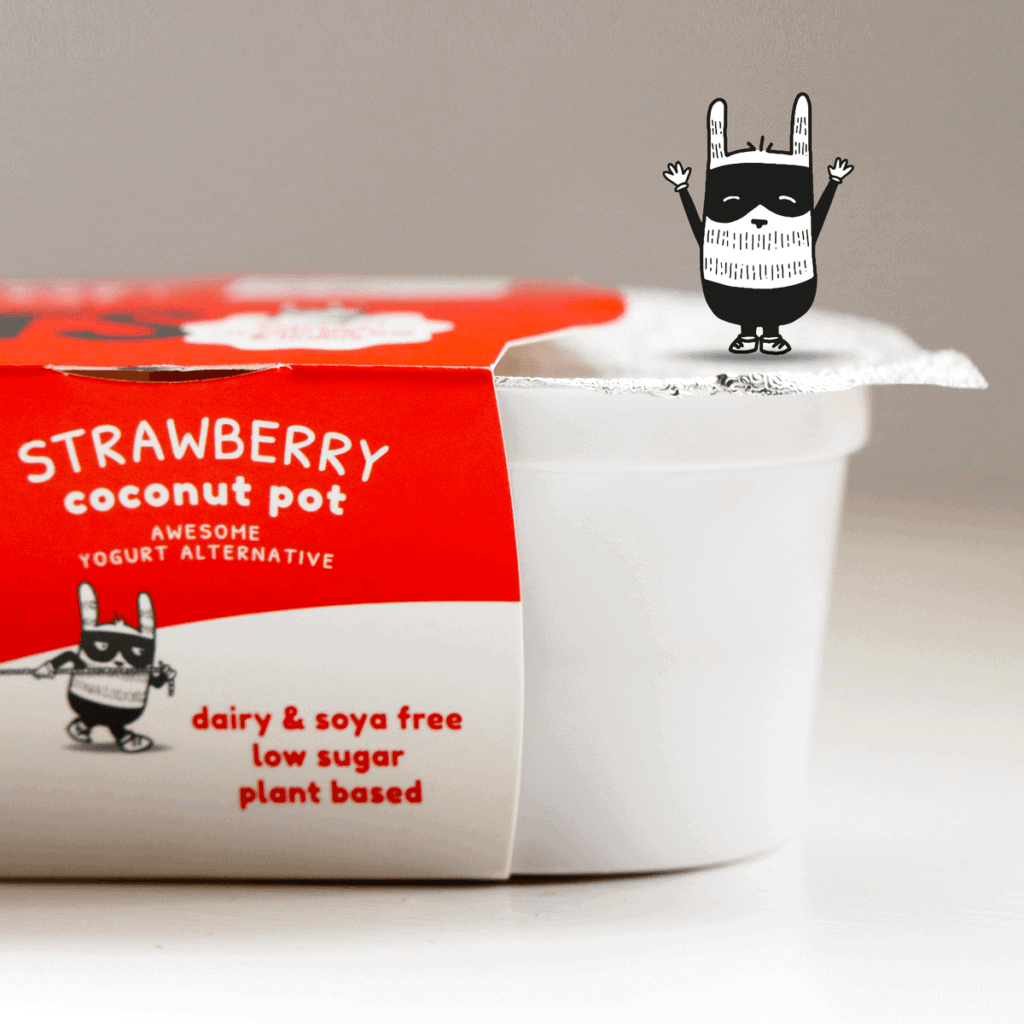 Little Bandits launched into 157 Asda stores this July – how did that go? And are there plans to widen this distribution?
It's been a successful launch although strange to launch in the middle of a pandemic. It's meant we've not been able to do any instore sampling which is a real shame however we have moved that budget to online marketing. On the whole, we are really pleased with our early sales. I'm passionate that our products are as accessible to possible to families needing them so we definitely have plans to broaden our distribution. We are planning direct to consumer next so wherever you are in the country you should be able to order them. Watch this space.
What are you currently working on? Any new developments or product launches that you can give us a sneak preview into?
What's next? In the shorter term, we definitely want to bring apple & pear to market as the hero flavour and also we'd love to bring out a family sharing big pot and build on the family angle to the brand. Adults seem to love our yogurts as much as the kids so we want to capitalise on that.
Are there any plans to widen your product line beyond yogurts for children?
Yes absolutely. We're not just a yogurt brand and are brimming with ideas for new products – think snackables, lunchbox fillers and occasional treats!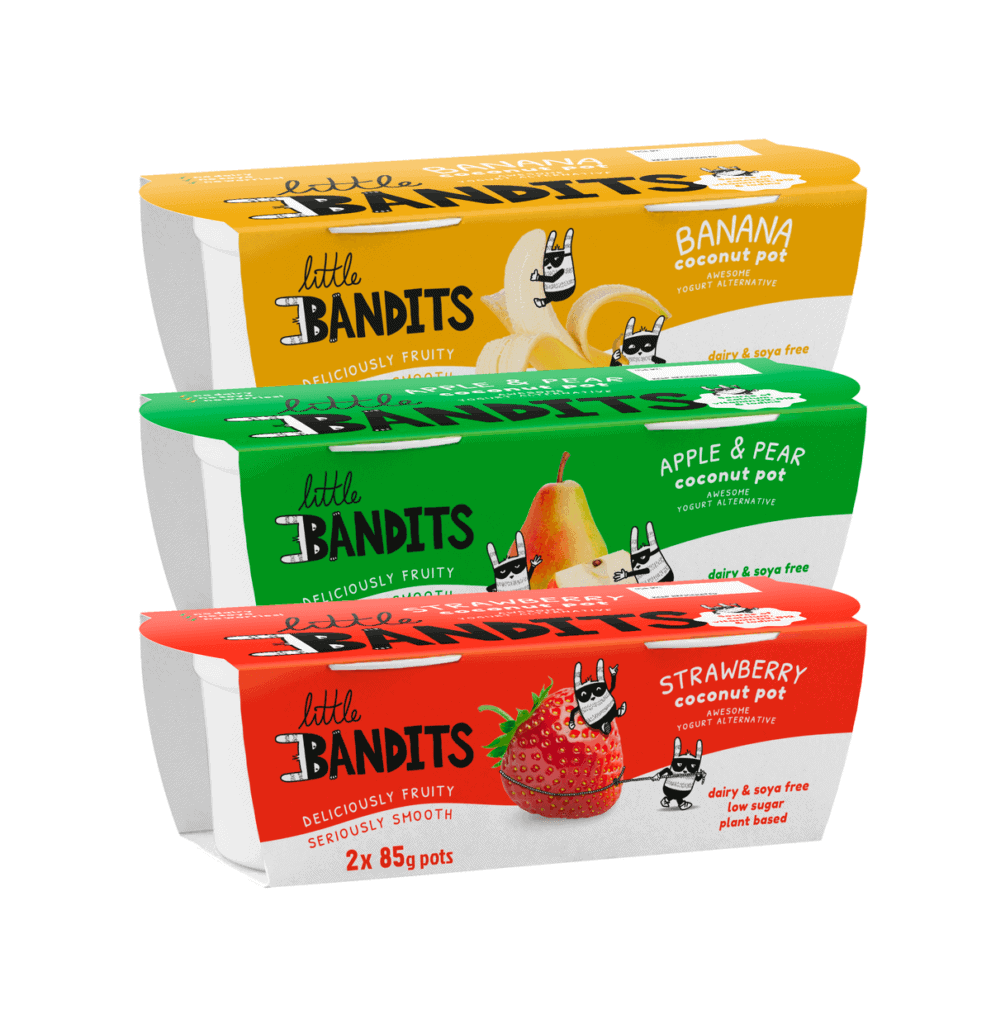 We also reported in July that you are planning to establish a DTC channel by end 2020 and that you are looking for partner platforms, how is this progressing?
That's right and it's still firmly in our plans. It's important we choose the right partner in everything we do and selling direct to consumer is no different. We want our customers to have the best possible experience when they engage directly with our brand.
Are you planning to distribute outside of the UK?
Our yogurts have a good shelf life so yes we'd love to distribute outside of the UK. As a lean startup we also have to focus our energy and resources and right now that's on the domestic market. However we always open to considering each and every opportunity as it arises.
Where do you see Little Bandits in the next five years?
Passionate that no child should miss out, I'd love to see Little Bandits expand into other multiples and on the go segments like family attractions when it's up and running again with some new products we have planned. I'm also passionate that we achieve some penetration into education and health sectors where a child's diet shouldn't mean that they feel different or excluded.