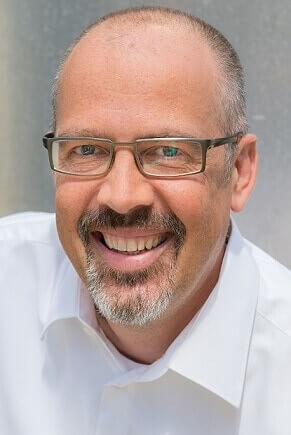 Loryma is an international food ingredients developer and producer of plant-based raw materials specialising in wheat and textured proteins made of wheat for meat alternatives. Loryma provides solutions in food security and addresses future-oriented themes around foodstuffs which can replace animals.
We spoke with Henrik Hetzer, Managing Director Loryma GmbH, about food solutions made of wheat and the benefits therein.
How do your products cater for the vegan lifestyle?
Loryma produces wheat starches, functional blends and textured wheat proteins, all created from the natural raw material wheat. These ingredients serve the food industry for an enormous range of applications: from confectionery and baked goods to convenience food, and vegan meat and fish alternatives.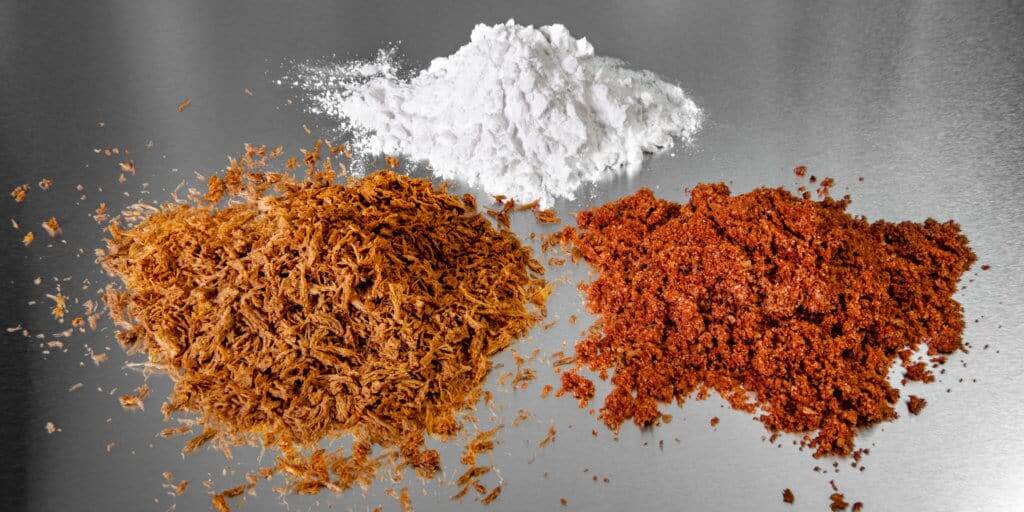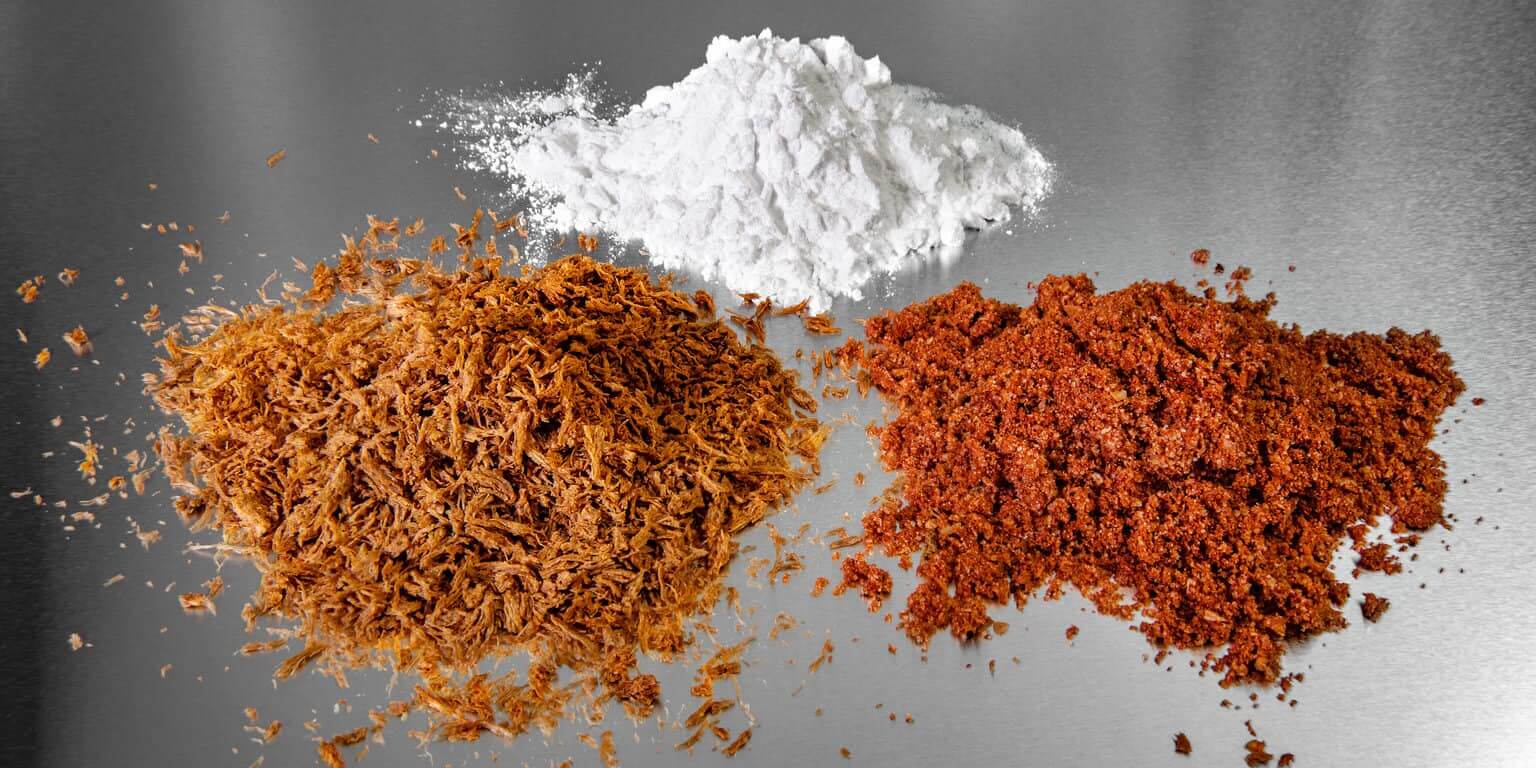 Key to the production of vegetarian meat products is extrusion technology: first the proteins are dissolved from the wheat and then pressed through an opening with the use of pressure and temperature. Realigned and stabilized, the textures generated perfectly imitate the structure of a wide variety of meats. They can be produced in several shapes and colours, are neutral in taste and odour, and provide an authentic bite and mouth feel.
Which products are doing particularly well at the moment?
Plant-based food is a consumer trend that is currently experiencing steep upward growth. High demand comes not only from vegans and vegetarians, but also from consumers who want to reduce or replace their meat consumption for health, ethical or environmental reasons. This makes our Lory® Tex wheat proteins the ideal base for vegan, vegetarian and hybrid products, which meet demand for both traditional and modern dishes.
The wheat textures can be produced in numerous shapes and colours. Our extrudates are therefore suitable ingredients for a multitude of desired finished product. Whether a manufacturer produces vegan burger patties, meat balls, chicken nuggets, fish fingers or kebab, sausages and bratwursts − everything is possible.
What innovations can we expect this year?
More and more consumers want sustainable, healthy and yet easy to prepare convenience products. In addition to meat alternatives, we therefore offer wheat-based blends such as Lory® Bake Cereal Binder and Lory® Bake Muffin HP. With these functional ingredients, manufacturers can develop vegan snacks that are high in protein and fibre, but low in sugar. Examples include low-carb blueberry muffins, as well as savoury and sweet protein bars or cereal bites.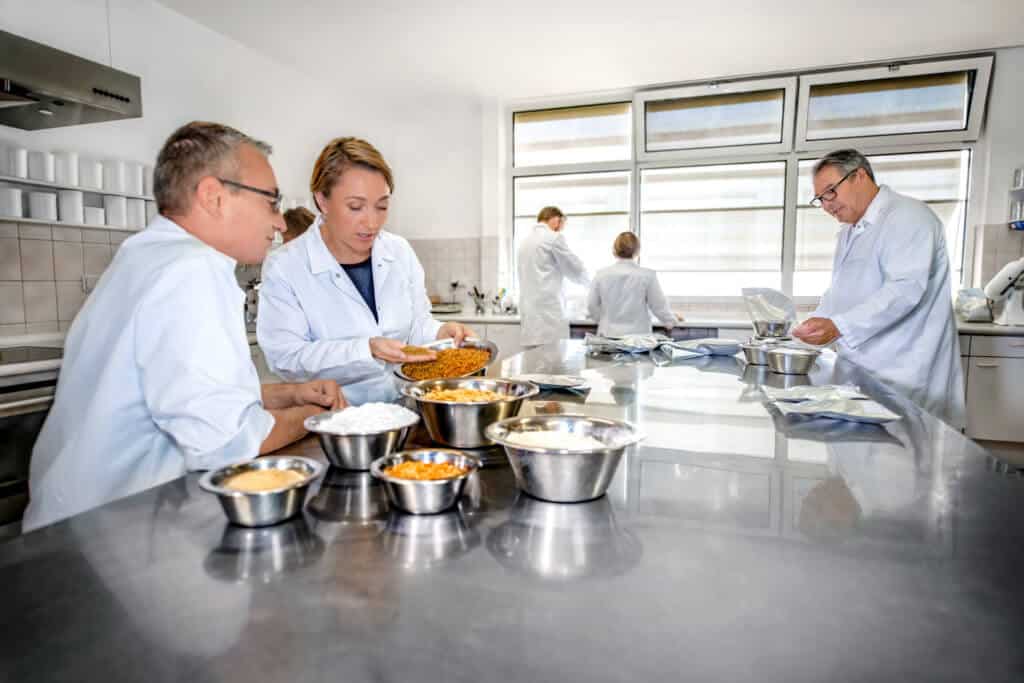 What are the advantages of wheat-based meat substitutes?
There are a number of advantages. First, there is the biodynamic value of the original agricultural product. Wheat is a local and sustainable raw material, and multifunctional. In addition, the wheat starch industry achieves almost complete raw material utilisation with a yield of 99%.  Due to its regional availability, only low transport emissions are generated and, additionally, the plants bind large amounts of CO2 during their growth. As texturized wheat proteins in industrially produced foods, they optimize nutritional value, extend shelf life and thus help prevent food waste.
The protein content in the end product increases, while the carbohydrate content decreases. Wheat texturates therefore perfectly support the trend towards health-conscious, low-carb/high-protein products. They provide optimal nutritional value as a replacement for animal protein too: the mix of different plant proteins also provides the human body with an equivalent supply of essential amino acids.
How will the market for wheat-based meat substitutes develop in the next few years?
Climate protection, sustainability and food waste are enduring topics that not only made the headlines last year, but will also continue to dominate consumer demand in the future. The need for environmentally friendly and high-quality food will continue to rise. Manufacturers are being challenged to respond to this, and offer new solutions that demonstrate expertise, research and innovation. Texturized wheat proteins are an ideal partner here, thanks to their ecological balance and nutritional value. They are also very easy to process and can be used as an ingredient in a huge range of products.