Lunette produces sustainable, vegan period care products. Founder Heli Kurjanen originally released Lunette in 2005 in Finland and took the market by storm. Since then, Lunette has expanded to the global market.
Made of medical grade silicone, FDA-approved and eco-friendly Lunette is a conscious choice for modern women. We spoke with Heli about her product and vision.
Can you introduce Lunette, what was the motivation behind your launch?
Lunette is a reusable period care product. It is a bell shaped menstrual cup made of medical grade silicon that collects (rather than absorbs) your menstrual blood. I had a vision about the future of period care. Tired of bleeding into tampons and pads, I decided in 2004 to buy a menstrual cup online, only to find that these things also didn't work for me. However, the freedom and flexibility of a menstrual cup sparked a light in my brain. Why not make my own menstrual cup, one that actually works for me?
With laser vision and improved design rooted in safety, ease, and comfort, I led the charge to create the world's top menstrual cup – Lunette.
What differentiates Lunette and how do you stand out against any competitors?
Our biggest competitors aren't other cup brands or even disposable period care products. The biggest challenge we have is the lack of knowledge about the reusable product options. We have tackled this with comprehensive training initiatives and excellent customer service. We know periods.
When it comes to the actual Lunette Menstrual Cup we have perfected the design; comfortable, reliable, high quality (highest medical grade silicone which is BPA free and no chemicals), easy to clean, and easy to use.
Where is Lunette available and do you have plans to expand into other markets?
Lunette is sold through our amazing retailer network in over 40 countries and counting. We are contacted every day by people around the world who are interested to join the menstrual revolution with us.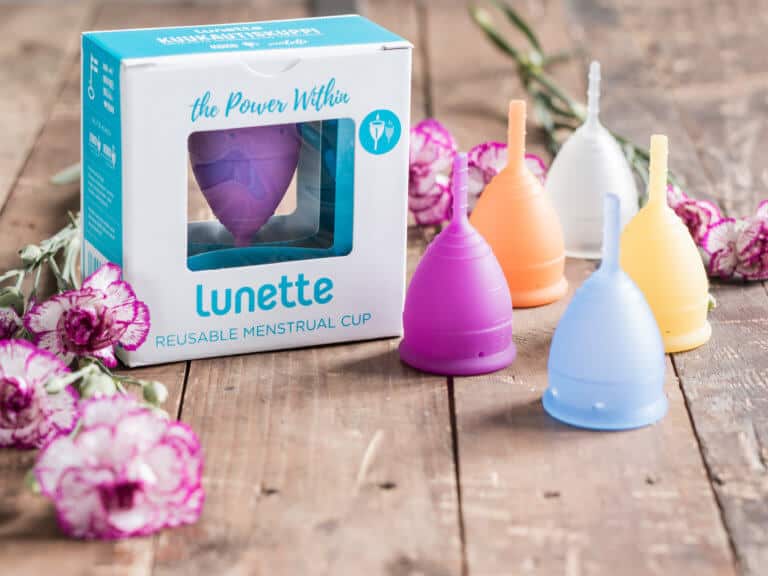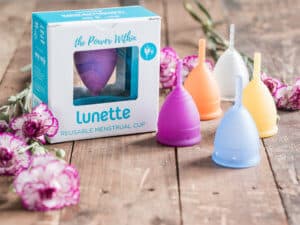 How does Lunette stand out in the matter of sustainability?
Sustainability is in our DNA. With Lunette there are no more endless purchases, plastics and packaging. Even our packaging is made of recycled material and zero waste as it is compostable. Every period with the reusable Lunette Menstrual Cup is a winning vote for the environment.
Many sanitary products are tested on animals. Is Lunette completely cruelty-free?
Yes, Lunette is completely cruelty-free.
Do you have any new vegan products that you will launch or that are in development?
All Lunette products – menstrual cups, cupwipes and cup cleansers – are vegan and we are committed to keep it that way for new product launches, too. However, I am not able to share any specifics regarding our plans yet.
How do you assess the current market for vegan sanitary products?
It is currently still a small market but it's growing super fast and becoming more and more mainstream.
What is your mission as a company, and how do you hope to achieve it?
Our mission is to have honest and inspiring conversations about menstruation so that we can motivate period positivity- and change the world one cup at a time. We believe in bringing education, opportunities, and intelligent period care solutions for every menstruating person on the planet – because no one deserves to stop their normal day-to-day life just because they don't have access to safe and comfortable menstrual care.
Where do you see Lunette in the next five years?
We strongly believe that we are the future of period care. In five years we aim to be the world's most sold menstrual cup and also a lifestyle and a community.