Mana is a European research and manufacturing startup that has been producing alternative plant-based and complete-nutrition foods since 2014. The Czech-based brand is soon to release a vegan burger which it claims to be the first ever nutritionally complete burger vegan patty.
Once a homegrown garage operation run solely by CEO and founder Jakub Krejcik, Mana today is a successful startup with branches in Germany, the Czech Republic, and the USA. It employs a large team of scientists and biochemists, as well as patented food production technology.
We spoke with the founder about the Mana brand and what sets it apart. "The ManaBurger is not intended specifically for vegans. It is also an alternative for lovers of beef burgers who want something healthier, and which has minimal impact on the environment. It doesn't require the killing of animals and it's more nutritious than real meat," says Krejcik, adding, "this is a European response to the Beyond Burger."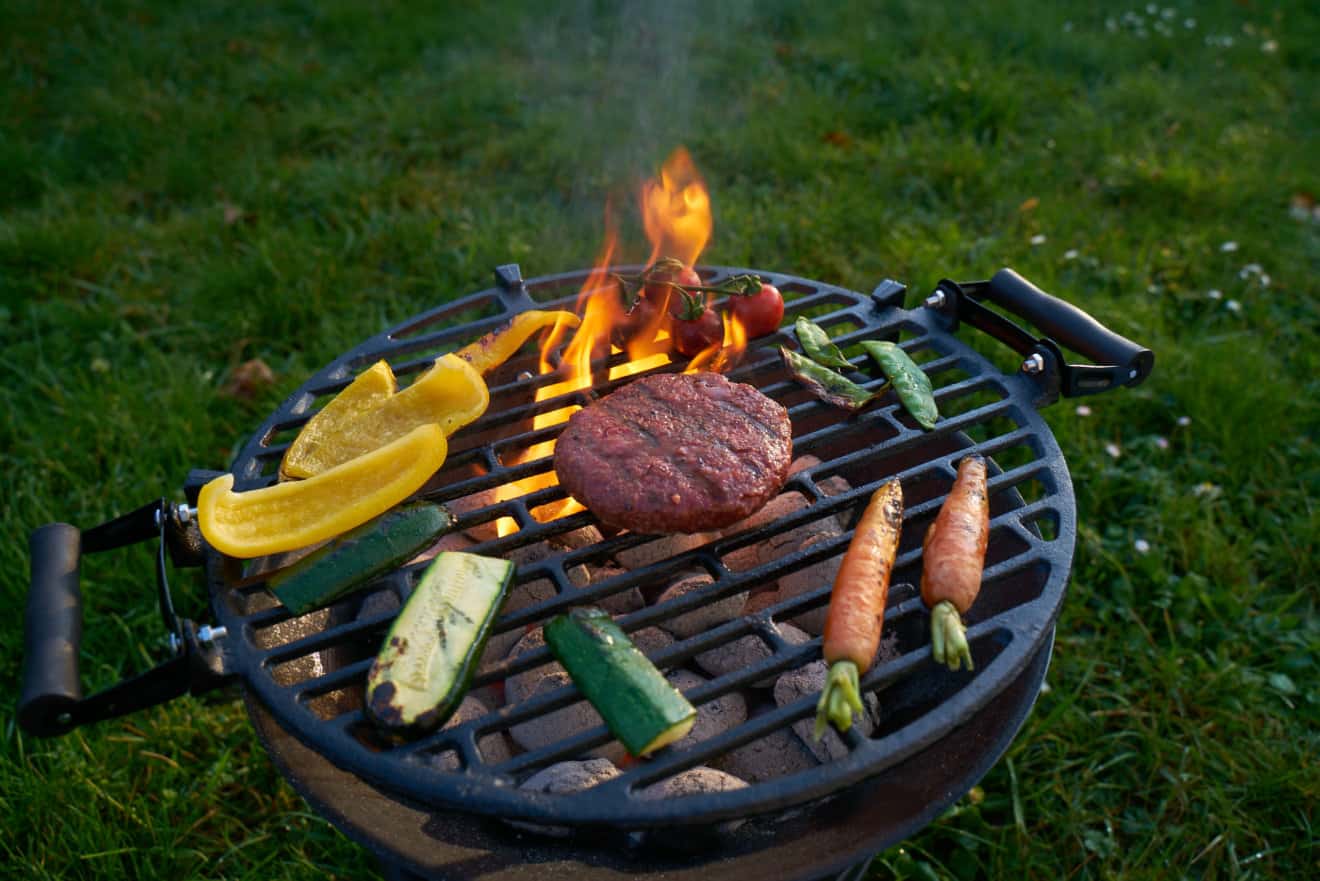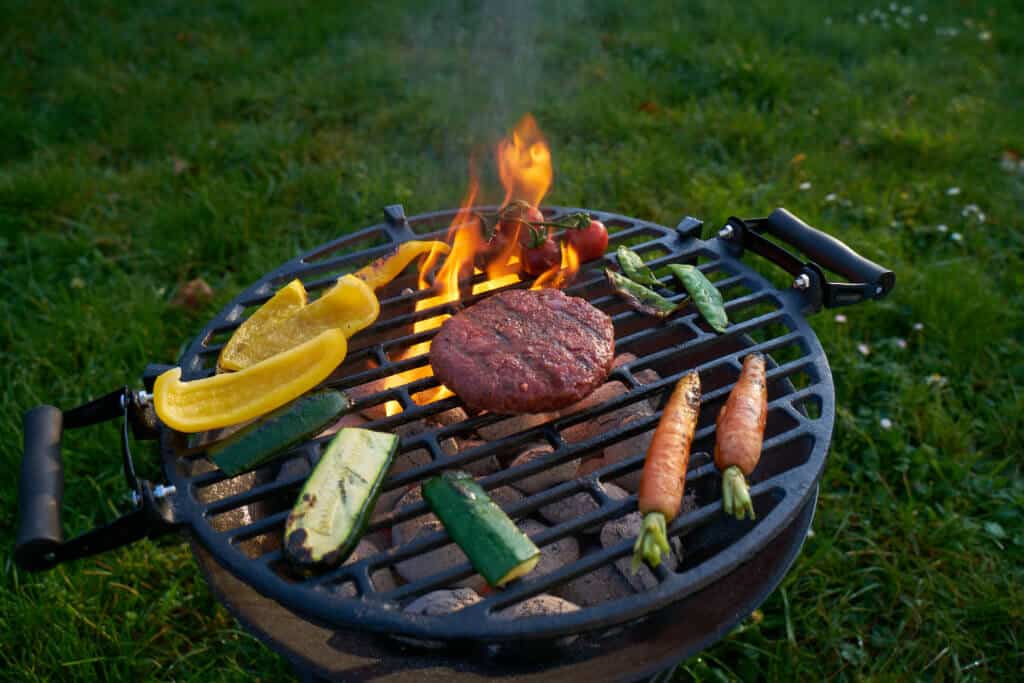 Yours is a brand that makes nutrition drinks and powders – what inspired you to enter the plantbased market and launch a vegan burger into an already crowded market?
About six years ago, I got really into nutrition. Then at one point, I did a 14-day marathon detox and fast. The whole time, I was starving not just literally, but for knowledge about what we put into our bodies. I read a ton of books on the subject, and started wondering if it was possible to eliminate "bioaccumulation," which is the buildup of unnecessary substances from food in the body. That's how I got the idea to make a powdered food that was "pure nutrition," with no unnecessary filler material. In the summer of 2014, after half a year of intensive study, I made the first version of our Origin Powder in my garage.
Mana is all about health in the short term and sustainability in the long term, so a plant burger was perfectly in line with our philosophy. Burgers are an iconic food that people love just about everywhere. But they're not always healthy and meat-based agriculture is not always environmentally friendly. That's why we wanted to create a burger in alternative form that's just as tasty as meat, but which is greener and delivers better nutrition.
You claim that the ManaBurger is nutritionally complete. On what basis or by what standards?
We make that claim based on our own and independent lab tests, recommendations from the European Food Safety Authority (EFSA) and the World Health Organization (WHO), and the quality of our ingredients, which we import from trusted European suppliers. We've had our ingredients tested again and again in state-certified labs, so we are very familiar with their chemical composition and know for a fact that they are world-class.
We also test the final product in our own lab, so we know how the ingredients interact with one another as a whole. According to EFSA evaluations, the nutrients contained in the burger have everything your body needs be healthy. And we've never seen any other nutritionally complete plant burger patty, so we are confident that ours is the first.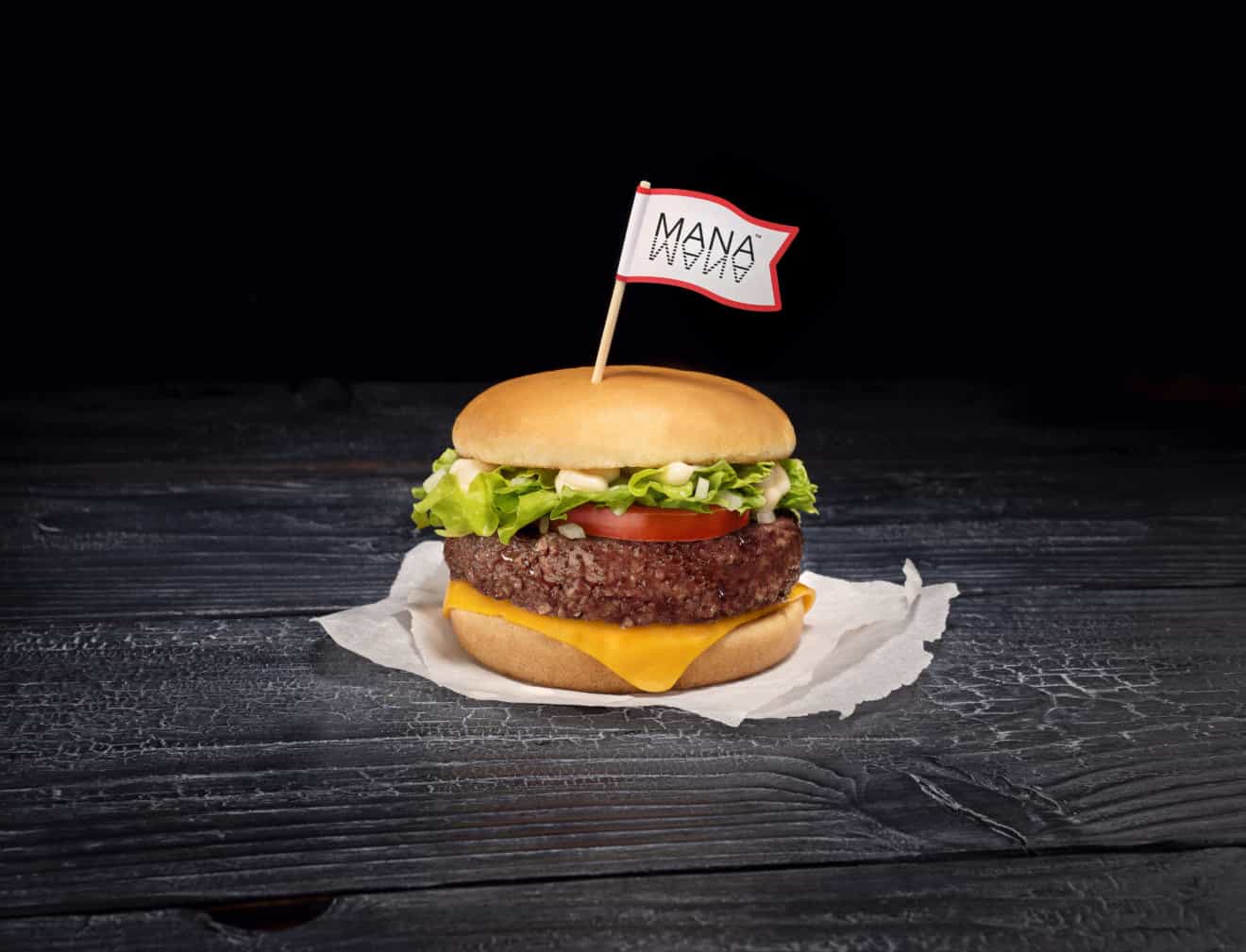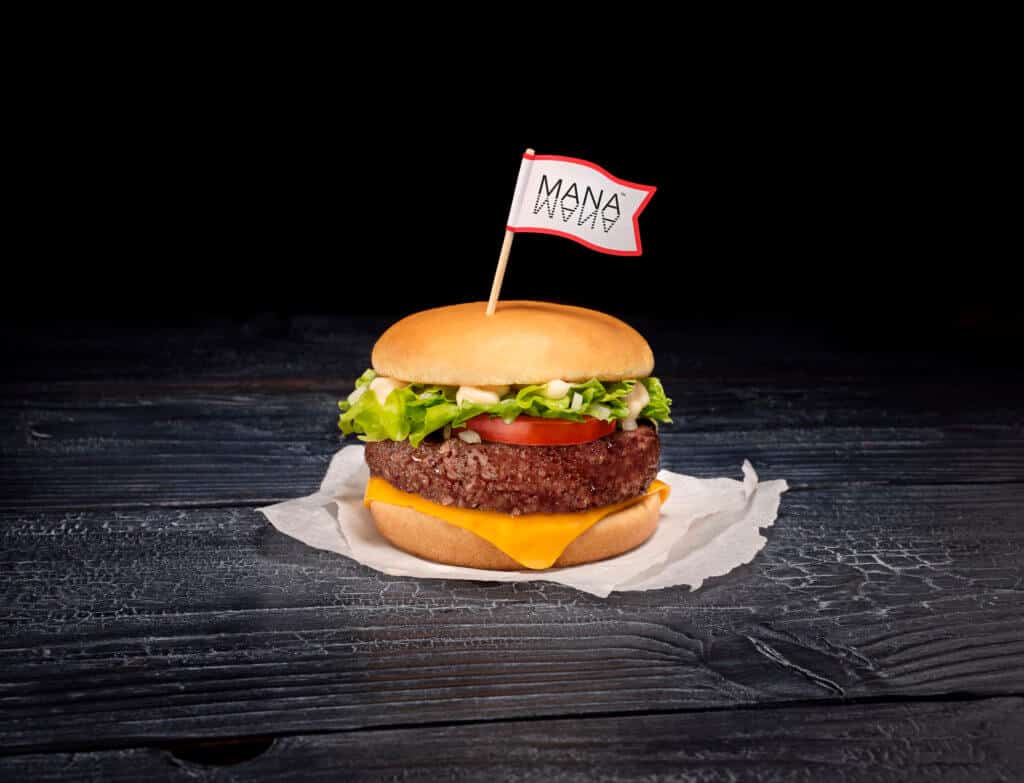 What methods did you use to create a product which looks and tastes like meat?
We had to develop a production process that relies on special machinery and sophisticated treatment of ingredients. Doing this took us almost three whole years. First we had to find the right ingredients and test them, then we had to determine which production methods would get us the firm texture we were looking for without compromising on nutrition, and then we had to tweak the taste. What makes it "meaty" is the spice mix, the smoky aroma, and natural dyes from beetroot, red pepper, and caramel.
What exactly makes this product nutritionally complete?
Each patty weighs 130 g and has 20 g of protein from peas, rice, hemp, mung beans, and algae. It has 4.2 g of fiber, which is a lot for a burger. It's got quite a lot of DHA and EPA omega-3s. And it has 22 g of fat from algae oil, coconut oil, flaxseed oil, sunflower oil, and canola oil. It's also got 4 g of complex carbs, so it's keto-friendly, and 14 vitamins and 24 minerals. So, there's a lot of good stuff in there. And it has no added glutamate, no gluten, no GMO, and is low in sodium, unlike many other plant-based burgers.
Based on the burger's nutritional composition, our own lab analyses, clinical studies of the EFSA, and studies on plant-based farming, we know that the burger is healthy for both people and the planet. Lab analyses show that the ingredients we use are super high-quality, and that they make a nutritionally complete product when combined. And studies on farming make it plain that plant production is far less taxing on the environment. Plus, at the chemical level, your body does not distinguish between nutrients from plants and animals, if the nutrients are identical. For example, an amino acid from meat is no different chemically than the same amino acid from plants.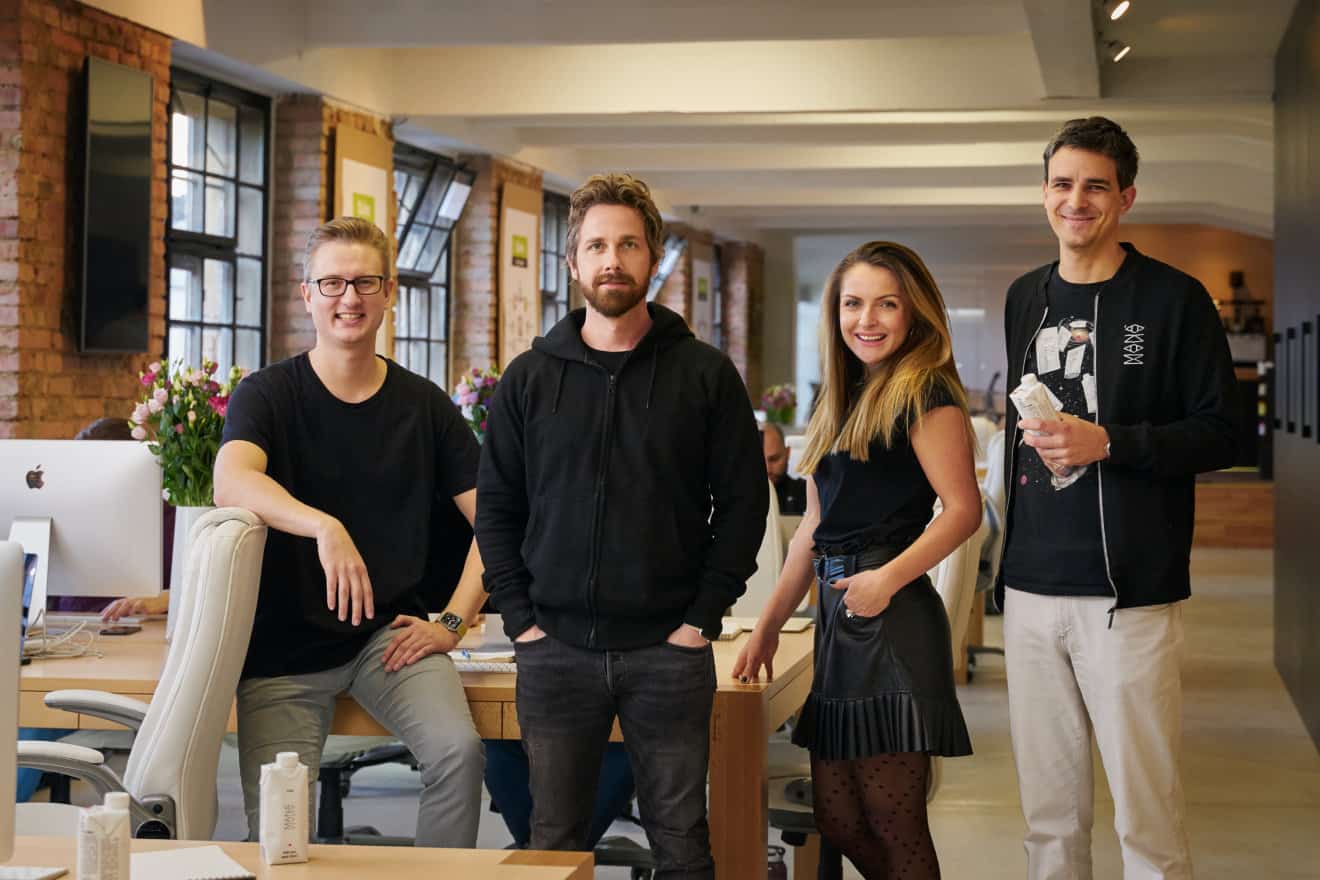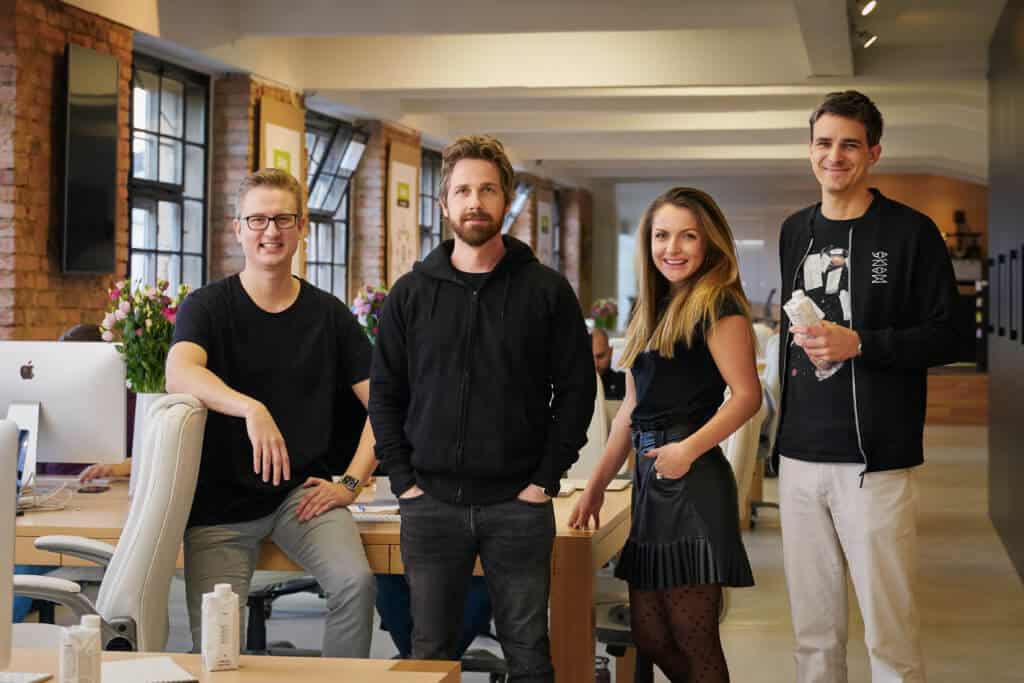 Where and when will the burger be available?
We've already received pre-orders for over a hundred thousand patties through our e-shops in Germany, the Czech Republic, and the United States. We expect delivery to Germany and the Czech Republic in April, and to the U.S. in the second half of this year. We are also working on getting four- and ten-packs into the freezers of over a thousand Czech supermarkets and retail points which already sell our drinks and powders. This will be finalized by the end of spring. We want to achieve the same thing in Germany, but we are just now starting talks with potential retail partners. If everything goes well, the ManaBurger will be on the German retail market in the last quarter of 2020.
In addition to retail and online sales, we are also working with vegan and burger restaurants in Germany and the Czech Republic to get the burger on the menu. We don't want people to only be cooking defrosted ManaBurgers at home, but to be able to enjoy them fresh in the atmosphere of a restaurant.
How do you foresee the future of the vegan market? Where do you see your company in five years' time?
In theory, infinitely big! Food is a basic human need, and people are getting busier and busier, especially in big cities. Foods like Mana give them everything they need in a fraction of the time. Alongside that, the world population is growing and so is the demand for resources. These trends indicate that vegan and alternative foods will only get bigger. And we want to be a global brand at the forefront of the change. This is part of why we decided to do the burger. And as for the next five years, our scientists have always got something coming down the pipeline. But, as usual, we've got more ideas than hands, so we're trying to take it one step at a time.