Miyoko's Creamery was created in 2014 by founder and CEO, Miyoko Schinner, the bestselling author of several vegan cookbooks, a former co-host of the national PBS cooking show Vegan Mashup and a founding board member of the Plant Based Foods Association.
Once believed unattainable, Miyoko's award-winning vegan cheeses and butter have set the standard for plant-based dairy products. Made by combining traditional creamery cultures and age-old cheesemaking techniques with microbiology and modern technology, the dairy-free brand continues to win awards and impress consumers. 
Next month, Miyoko's Creamery plans to introduce a game-changing new cheddar and pepper jack cheese, along with a nut-free oat milk butter. In consumer tastings, the new cheeses meet or beat cow dairy in taste and performance, creating a pivotal moment for the plant-based movement.
Miyoko's Creamery is a registered B-Corp and was founded on the principle of compassion for animals and eliminating them from food production. Now selling in over 12,000 retail locations across the US, and thousands more throughout Canada, Australia, and Hong Kong, plans for growth into Europe are on the horizon.
We had the opportunity to discuss with Miyoko the growth of vegan cheese, the recent lawsuit with the State of California,  and the power of the vegan movement. 
Miyoko's was scheduled to launch new products at this year's Natural Products Expo West. Now that the Expo has been canceled, where will the product's launch? When and where will they be available to consumers? 
Our new Cultured Vegan Farmhouse Cheddar and Pepper Jack cheeses in slices and shreds, along with our new Spreadable Oatmilk Butter with a hint of sea-salt and Spreadable Oatmilk Garlic Parm Butter will launch in early April at Whole Foods Market. We expect additional distribution with retailers around the United States to follow based on individual chain product resets.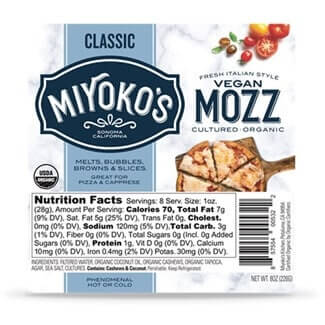 You recently launched the company's new Cultured Vegan Pizza Mozz for the foodservice industry. Please describe the feedback from Foodservice providers and customers. Which is the bestseller between the organic cashew-milk based and the allergen-free oat milk-based options? 
The feedback has been exceptional from both consumers and the foodservice industry.  Because of the outstanding customer response, Pizza My Heart is already expanding it beyond its initial two test locations.  We have a number of other large regional pizza chains that have agreed to bring in the product as well, along with a number of high-end pizza restaurants around the country, including one operated by a Michelin starred chef.
We are currently selling the cashew-based version. The allergen-free option will be available for food service within a few weeks.
In late Fall 2019, Miyoko's announced plans to convert a working California dairy farm to plant agriculture meant for human consumption. Please share updates on this project with our readers. 
We've been making solid progress.  As you can imagine, this is a complex challenge. We've been pulling together an ecosystem of partners with expertise in all the critical, necessary areas – from soil conversion to debt management, to equipment conversion, to training, to caring for the farm animals – and more.
Additionally, we have created a rubric to assist us in the decision-making process to select a farmer partner. Probably most importantly, we've begun our search and have actually had preliminary conversations with potential farmer partners. Overall, we are on track to our plan to have a farmer partner selected this summer.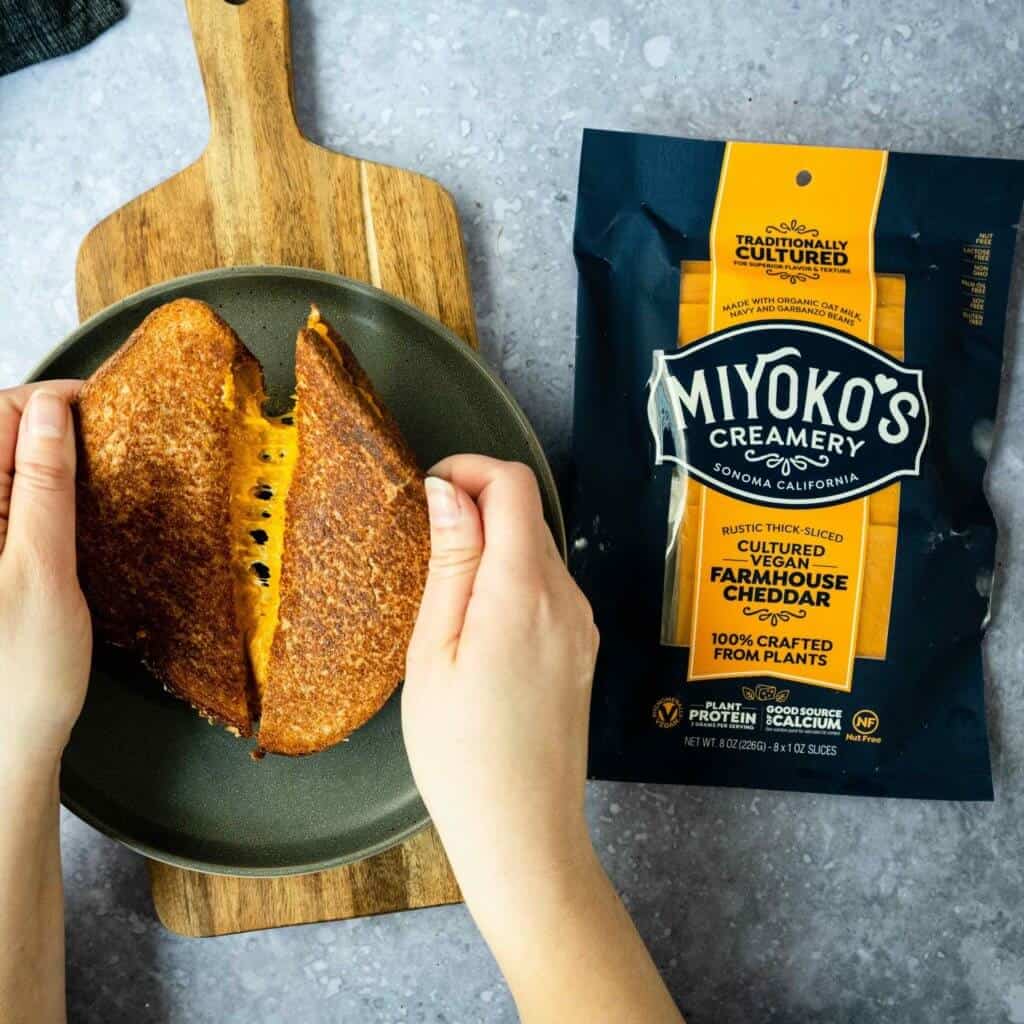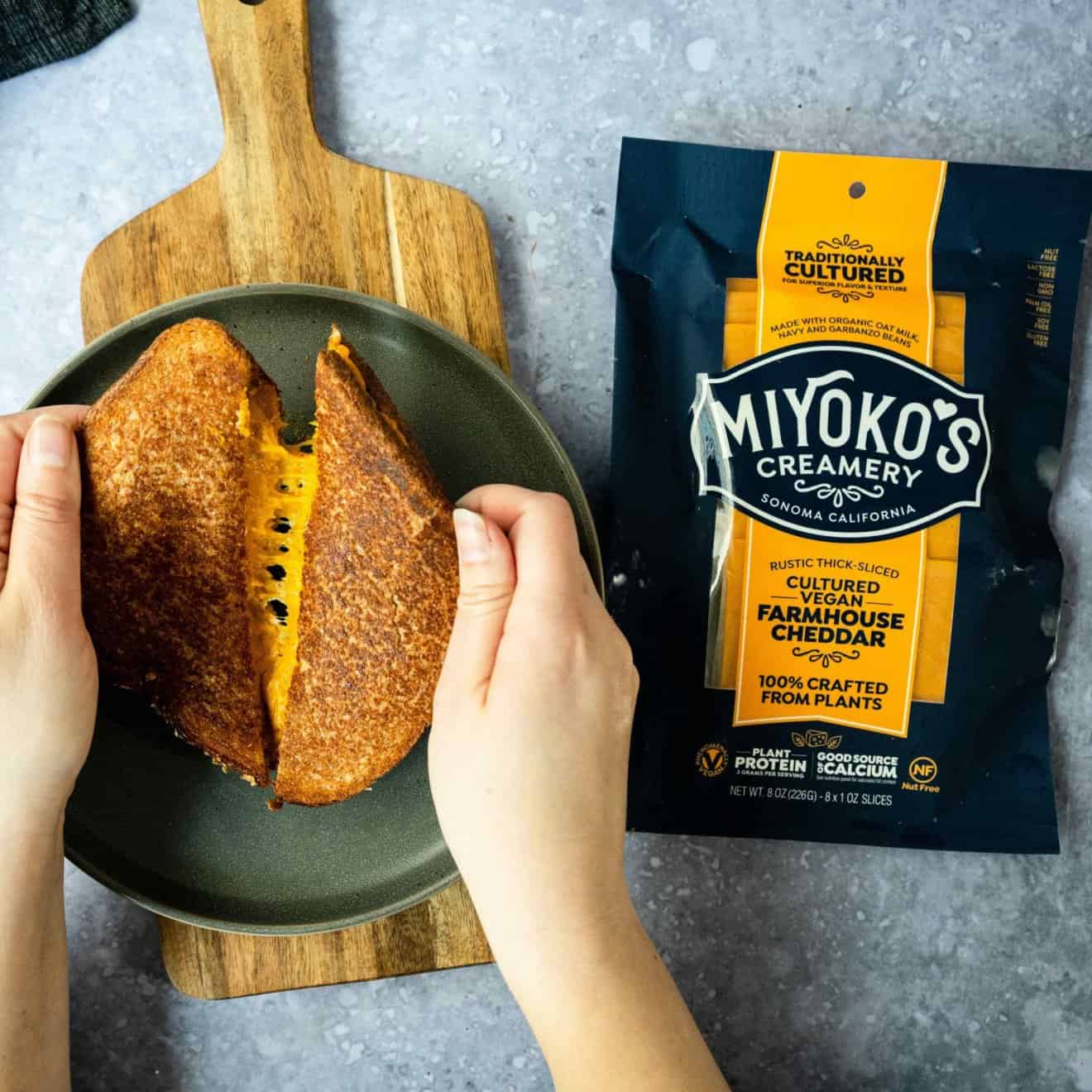 With the rapidly growing popularity of Miyoko's cheese products, are there plans to expand into new countries, Europe? 
We are in an exploratory phase at the moment and are looking at certain countries in Europe as a possible place for expansion.
The plant-based trend exploded in 2019. Where do you see the growth of vegan cheese heading for 2020? Beyond?
The move to plant-based options is not a trend – it is a fundamental shift in consumer behavior. It's motivated by a wide variety of issues – from personal health and food sensitivities to concerns for the planet and animals. A key component to accelerating that trend is the ability to create everyday products that appeal to omnivores/flexitarians – not just vegans/vegetarians – much like Beyond/Impossible did with meat.
We strongly believe our new Cheddar and Pepper Jack will cross that chasm as they taste and perform at the same level as their dairy counterparts, along with having similar nutrition, including protein and calcium. Look to others in the category to continue to improve the taste, performance, and nutrition in their products. And look to retailers to more fully integrate vegan cheese with their dairy counterparts in the next year or two, similar to how they have integrated fluid milks, yogurts, butters – this is how consumers want to shop.
With the assistance of the Animal Legal Defense Fund, Miyoko's Creamery recently filed a lawsuit against the California Department of Food and Agriculture (CDFA), alleging violations of the company's First Amendment rights. Please share an update with our readers on the status of the case. 
We appreciate and are grateful for all the positive support we've received since we filed the suit.  The case is still pending, and we have no further comments to make at this time.