Mooncup®,  the world's first reusable silicone menstrual cup, was launched 17 years ago and continues to lead the way in sustainable feminine hygiene. The Brighton based company continues to pioneer as an employee owned business with an ever-growing, dedicated team, helping millions of women to be freed from tampons and pads, which entail a huge environmental problem.
Since when have you been in the market and in which countries do you sell?
At the turn of the millennium, back in 2002, Mooncup's founder Su Hardy set up the business in response to a deep dissatisfaction with the sanitary product industry as it was, particularly in regards to the environmental issues caused by traditional disposable products.
In which countries is Mooncup available?
Today, the Mooncup® is sold in over 50 countries worldwide and we're proud to say that thanks to Mooncup® users globally, 1.7 billion (and counting) fewer tampons and pads have ended up on our beaches or in landfill.
What is your USP?
Sustainability has been the driving force of Mooncup Ltd. since day one. We manufacture a product that people only need to buy once: a business model at odds with the commercial 'logic' of other traditional businesses. It is hugely important to us to manufacture a high-quality product that will last for years. And although high production costs may mean lower margins, we are staunchly committed to sustainable growth over short-term profit – a strategy that has worked for us so far!
At Mooncup Ltd. we follow the ethos of 'less is more'. As consumers, we are always being encouraged to buy more products and told that we should replace those we already own with new ones. The Mooncup® gives you the chance to step out of the cycle of consumerism in at least one area of your life – and this is one of the reasons that so many love the product.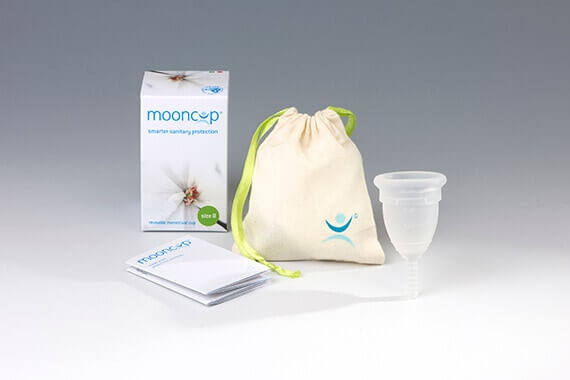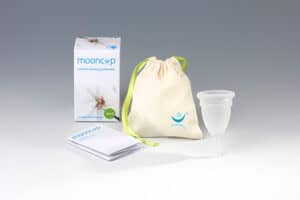 In which countries/continents are you looking for further partners?
As the conversation around sustainable options enters the mainstream, the demand for high quality products that are aligned with authentic 'green' values has really grown. As a result, we're seeing interest from new territories come in all the time, which is a great thing!
We are always looking for new trading partners and open to all enquiries but are particularly interested in larger markets such as Germany and France.
Whom shall interested business contact or at which events/fairs can they meet you in the next month?
Mooncup will be exhibiting at Natural and Organic Products Europe in London, 7-8 April 2019. You will also find us at NatExpo Paris, 20-22 October 2019. For any sales enquiries or to arrange a meeting at either of these events please contact [email protected]
How do you see the vegan lifestyle developing in the next years?
As a Brighton based company in the UK we've had the pleasure of observing vegan culture all around us in a city that fully embraces the lifestyle. With vegan restaurants, products and brands gaining traction each year we've been closely watching as veganism reaches a wider audience.
On a larger scale we have seen the plant-based market soar internationally with new trade shows and festivals hitting the scene all the time. While we understand that veganism will not factor as a reason to purchase for a large majority, we only anticipate that the movement of veganism will continue to grow.   It's certainly come a long way since we won the best environmentally friendly vegan product way back in 2004!