MorningStar Farms, a subsidiary of Kellogg's, announced last year that its full range would eventually omit the use of egg whites and become fully vegan friendly. In September last year it announced the launch of a plantbased meat line called Incogmeato, offering burger patties and chicken nuggets and tenders, with vegan sausages to follow.
We spoke with Sara Young, head of plantbased at Kellogg's and Morningstar Farms.
Please talk about the Kellogg decision to enter the plant-based meat market
MorningStar Farms has been the category leader for more than 40 years because we're consistently innovating to give people the great-tasting plant-based protein across all meals. The launch of Incogmeato will further cement MorningStar Farms place atop the plant-based category and provide new ways to reach flexitarians and families looking for delicious meatless alternatives.
With 54% of the U.S. trying to eat less animal protein, we are introducing our most meat-like experience ever, which we expect will draw more people into the category and give flexitarians and families even more plant-based options to enjoy.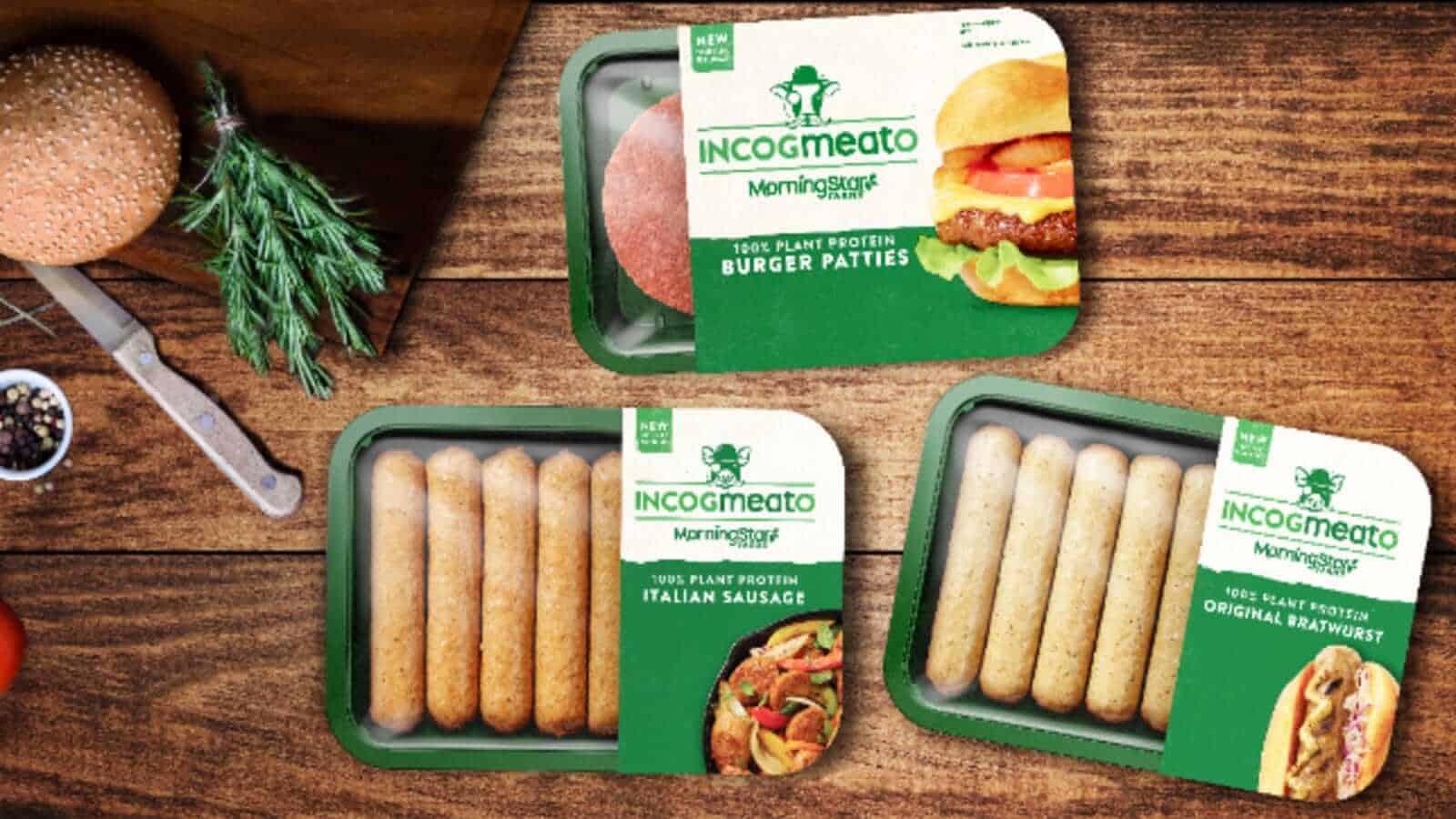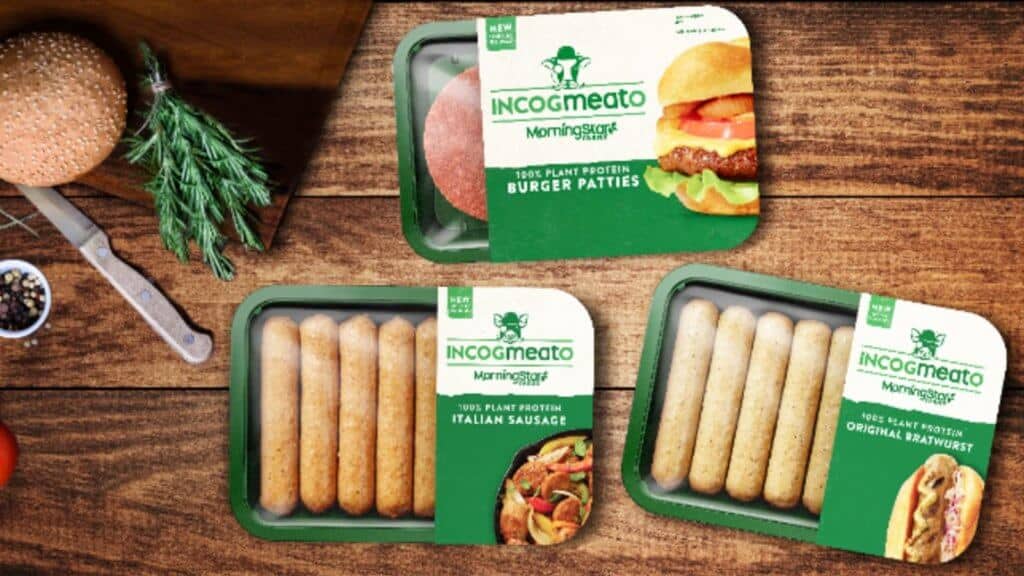 The unmatched quality, taste and texture of the Incogmeato lineup has broad appeal to flexitarians and families. By giving people our most meat-like experience to date, we're poised to draw new people into the category and further cement our appeal to our current fans.
You recently launched the Incogmeato brand, how will this new brand co-exist with MorningStar Farms; what are the differences between the two brands?
Incogmeato and MorningStar Farms foods appeal to those who are looking for different experiences from their plant-based protein foods. The new line has been created to provide a plant-based experience that is just like real meat, are found in the refrigerated meat case and are ready-to-cook. The core MorningStar Farms line includes a very diverse offering of meat substitutes for every meal occasion. Our goal is to provide delicious plant-based options for every taste and type.
Incogmeato by MorningStar Farms is our most meat-like experience yet designed to trick your taste buds, with 100% plant-based protein burgers, brats and sausages that really sizzle. It is made with non-GMO soy that offers 100% plant-based protein. We've been the leader and innovator in the plant-based category for decades because we evolve to meet the changing tastes of our customers with a variety of options. The category is consistently progressing, and it's critical to develop new ways to get people to explore plant-based food options.
Please describe your current vegan portfolio for both MorningStar Farms and Incogmeato.
With both our MorningStar Farms products and new Incogmeato line, we're continuously pushing to help more people enjoy easy, delicious, veggie-filled meals in even more ways. Our broad portfolio — from the Chik'n Nuggets to Chorizo Crumbles to our new just-like-meat Incogmeato line — appeals to a range of tastes, is available for multiple meal occasions and is available nationwide.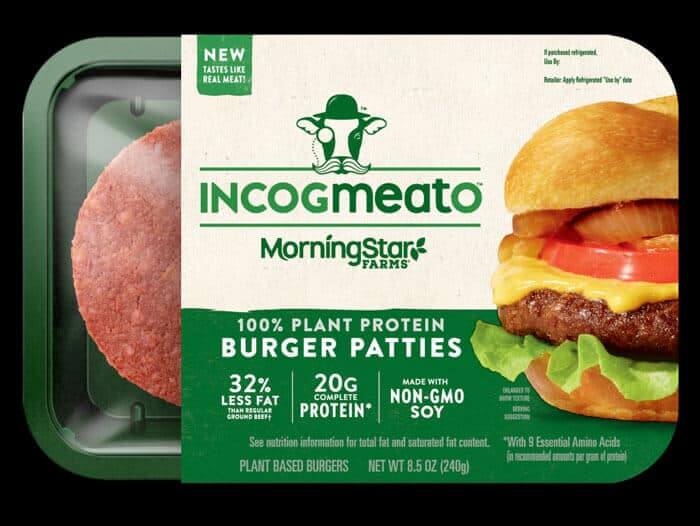 The Incogmeato lineup now includes: ready-to-cook Burger Patties, with Original Bratwurst and Italian Sausage coming in June just in time for grilling season.
There were plans announced to make the entire line of MorningStar Farms products egg-free / suitable for vegans – how is the development on this going?
Yes, we are on track to hit our goal and are excited to share another update when we reach the target in 2021. More than two-thirds of the portfolio has been converted to vegan. We will reach our goal by end of 2021 and continue to make progress toward that goal this year. All Incogmeato foods are vegan.
We have committed to transition all MorningStar Farms products to vegan, including reducing the use of over 300 million egg whites annually by 2021, which will have a positive impact on the environment. While we don't disclose specifics, we can note that this transition requires dedicating the necessary time and resources to do it right, including extensive research and testing to ensure we maintain the quality, taste, texture and nutritionals across the portfolio.
Who do you see as your target demographic with Incogmeato? Are you aiming at vegans or mostly toward flexitarians?
More people than ever are exploring plant-based food options. The unmatched quality, taste and texture of the Incogmeato lineup has broad appeal to flexitarians and families. By giving people our most meat-like experience to date, we're poised to draw new people into the category and further cement our appeal to our current fans. We're confident that Incogmeato will serve flexitarians' needs – because it looks, cooks and tastes just like meat. We know a thing or two about giving people the most accessible and tasty plant-based meals and are excited to bring these new offerings forward.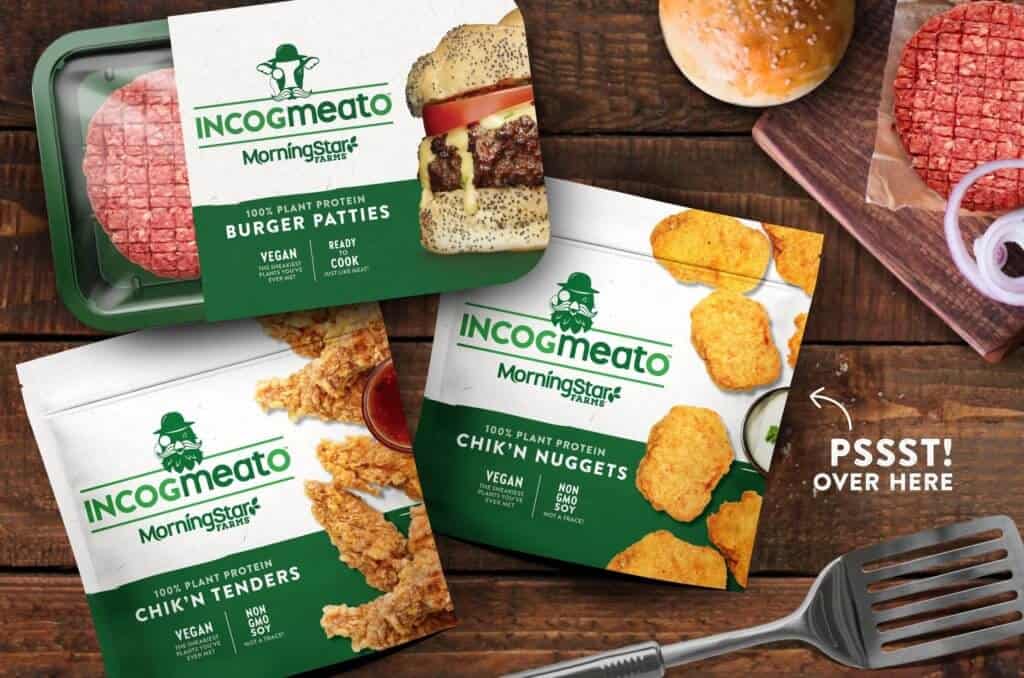 Where will Incogmeato be available; in which markets, and with further plans to expand?
The Incogmeato line launched this month in retail beginning with Burger Patties in meat cases and the Original Bratwurst and Italian Sausage in June, just in time for summer grilling season. They can be found at select Kroger, Meijer, Albertsons, Safeway, Stater Bros., and Weis, Price Chopper and coming soon to foodservice nationwide.
What is next for Incogmeato and MorningStar Farms?
The Incogmeato team is constantly working to introduce more plant-based options for the growing flexitarian communities, and finding options for beef, chicken and pork — some of the most popular meats in America — was next on our list. Keep an eye out for more exciting innovations coming in 2020. We're excited to continue to grow our food line and introduce new Incogmeato foods.