Plant-based meats have taken huge strides in recent years, taking over restaurants and supermarkets around the world. As many in the plant-based and alt protein space already know, the next big step is making cultivated meat affordable and widely available. Mzansi Meat in South Africa is working on doing just that.
Mzansi Meat recently opened a new lab space is in the Cape Innovation and Technology Initiative (CiTi) in Woodstock, Cape Town, and is cultivating beef and chicken for the South African and African market. Mzansi Meat says it is the first South African meat company that is profoundly motivated by conservation and animal welfare.
We spoke with founder Brett Thompson about the challenges it has faced, plans for the future, and much more.
What makes Mzansi Meat Co. different from other cultivated meat companies?
We're the first company of its kind focused on Africa, which provides us with an opportunity to shape the narrative and create the market. We also have access to commercially viable species and the ability to leverage the first mover advantage whilst having access to talented scientific talent who possess an innately South African entrepreneurial spirit.
Please tell us about the animal conservation work that your team is involved in.
Cellular agriculture does not rely on producing more slaughter animals to provide meat for a growing human population. Thus, on a macro-scale, Mzansi Meat Co aims to make a significant contribution to animal and wildlife conservation in Africa by removing the need to transform more natural land into fodder crop production units. The result will be an increase in meat production while conserving natural habitats for animals.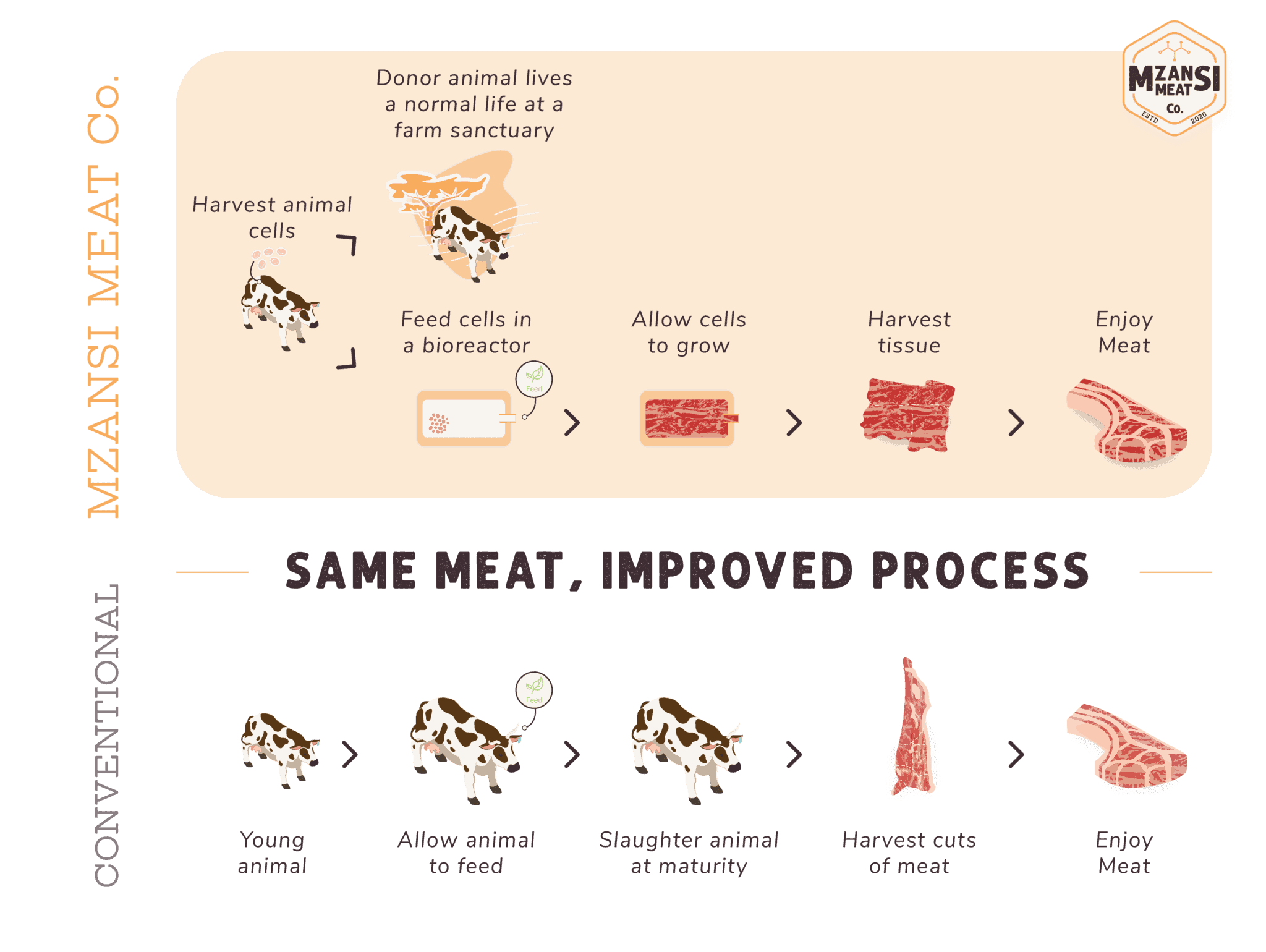 What have been the biggest challenges to date that you have encountered with establishing Mzansi Meat? Have you overcome these?
One of our biggest challenges was where to begin, which meat type to start working with. We are so fortunate in Africa to have so many domestic and wildlife species to choose from and linking that to the different requirements necessary to produce wholesome and healthy meat. After some exhaustive investigation, we are now focusing on just two animal types, namely the cow and the chicken.
We hear that you are also involved with the Credence Institute, can you tell us about that?
I started the Credence Institute with Ludwig Raal in South Africa. Credence aims to advance the interests of animals through market-based solutions and supports companies looking to provide innovative protein options to consumers. Credence will be doing one of the largest research projects to date on consumer perceptions of plant-based and cultivated meat which will benefit many stakeholders involved in the protein space including Mzansi, Fry Family Food co. and retailers.
And what about the challenges going forward? What do you think these will be and how will you overcome them?
Like most regions, Biotech in southern Africa is primarily focused on medical science. However, unlike other regions – primarily in the developed world – there is limited funding available to the burgeoning work in the science of food. Attracting talent from established fields involved in cancer research and sports injury is one of our largest challenges and finding the funds to incentivise researchers to consider food biotech as a viable career path.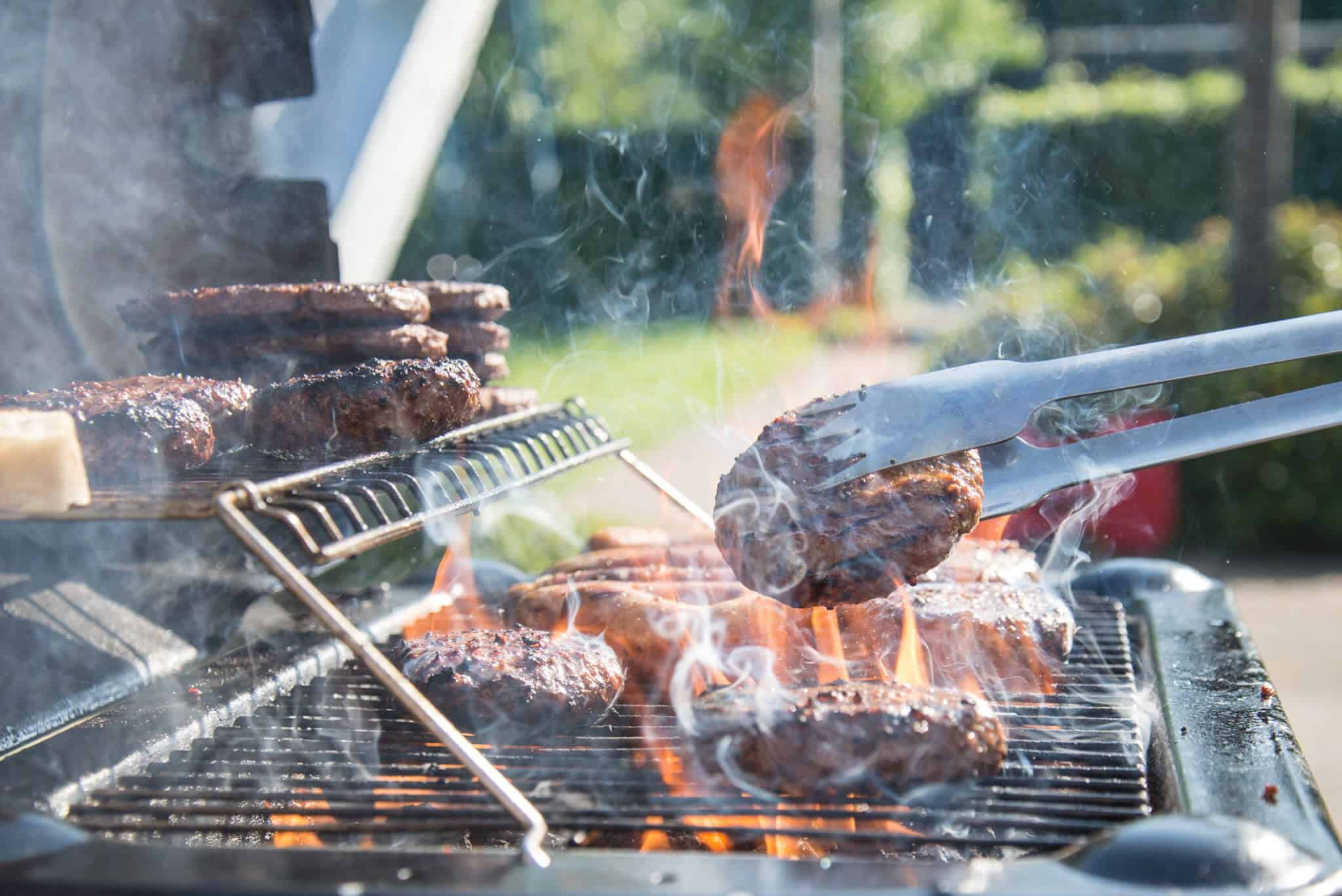 We are also laying the bricks as we walk down the path of public perception in this new food production system because the level of awareness on cultivated meat is extremely low. This provides an opportunity to shape the conversation and be transparent with the public to circumnavigate some of the biases that have been created in other regions where cultivated meat is seen as a science experiment – not food.
Can you tell us about how you are financing this project, and what finance you are hoping to attract going forward?
In addition to internal capital, we have received an Angel Investment from a well-known Biotech Entrepreneur and Investor, Ryan Bethencourt, and one from another Angel investor. We are in the process of raising Pre-Seed funds and negotiating with some interested parties.
When do you think that cultivated meat will reach the market, and will your product align with that timing?
We've seen that the challenge for cultivated meat companies in most markets worldwide is actually regulatory and food safety compliance and not necessarily anything relating to cell proliferation or scale-up. That said, we plan to have initial products available to higher-end restaurants by the end of 2024, all other things being equal.
What about costs? Will your meat be able to compete in cost with animal meat – or how long do you think it will take before this becomes a reality?
The landscape at the moment is not the same as it was, say, 5 years ago. There are varying types of 3rd party providers working on effective and affordable bioreactor, cell culture media, scaffolding, and growth factor solutions and platforms which will help to fast-track the cost-effective development process on our path to a viable product.
We're confident we will achieve price parity with conventional meat products in certain areas of the market within the next 5-10 years.
What do you envisage the protein market will look like in the future?
Our blue-sky thinking of the future is that we envision cultivated meat products available in the meat section of a wide range of retail outlets, alongside the existing plethora of fantastic plant-based meat, with remaining meat products from livestock raised on truly free-range farms.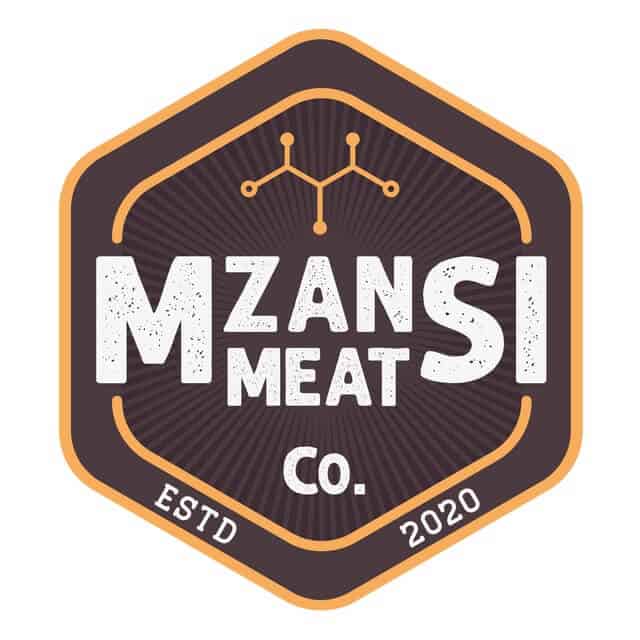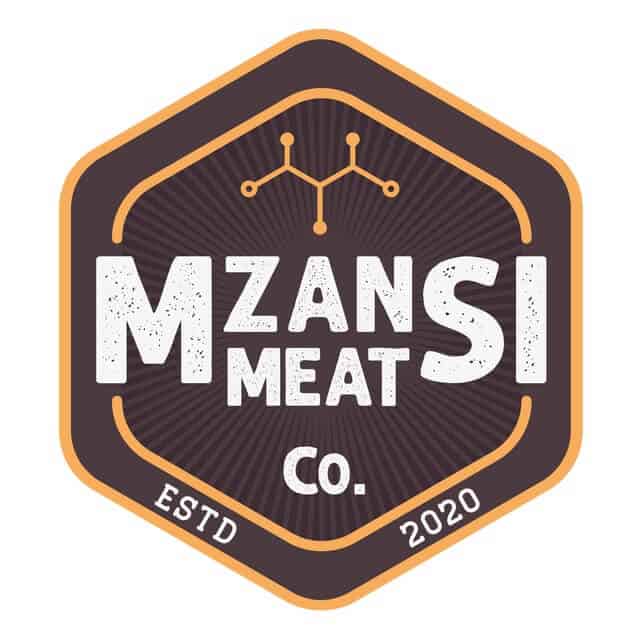 If we were to see a shift from a traditional centralised supply chain to a decentralised food system – cultivated animal product producers would be able to adapt by providing DIY solutions to consumers. Open source "brew-it -yourself" kits could make meat accessible for everyone. These could service informal markets throughout the African continent – providing nutrition and opportunities for smaller businesses.
What is your vision of the future of our food systems, and how does Mzansi Meat fit into that?
Aside from air, food (including clean water) is probably the most vital resource for life on Earth. When one looks at current food systems data and 2050 population projections, the future does look bleak. But humanity has more knowledge, technology, human capacity and social intelligence than ever before—all of which can be leveraged to create a food system that nourishes all the world's people, grows emerging economies, and nurtures diverse and thriving ecosystems.
Since it is estimated that cultivated meat uses only 20% of the land and 4% of the water that factory-farmed operations do and also only contributes only 26% of the GHG emissions we see the technology and our company contributing positively to these ideals.