We have been following the launches and developments of Nasoya since its parent company Pulmuone entered the plant-based meat category in 2021.
The South Korean leader launched the Plantspired line under the Nasoya brand the following year, which has seen huge success (with sales up by an impressive 800% in October of last year) and multiple flavor extensions for the notable Plantspired steak which was featured in our recent roundup of popular plant-based steaks around the world.
Nasoya is certainly one to watch, in our humble opinion. Marketing Director Ellen Kim kindly took the time to tell us more about the brand and its plans for the future.
Can you please introduce Nasoya?
Nasoya is the nation's leading brand of tofu and Asian-inspired plant-based foods, offering a wide variety of tofu and plant-based products. For over 40 years, Nasoya has provided wholesome products made with high-quality ingredients, and is part of the Pulmuone family of brands.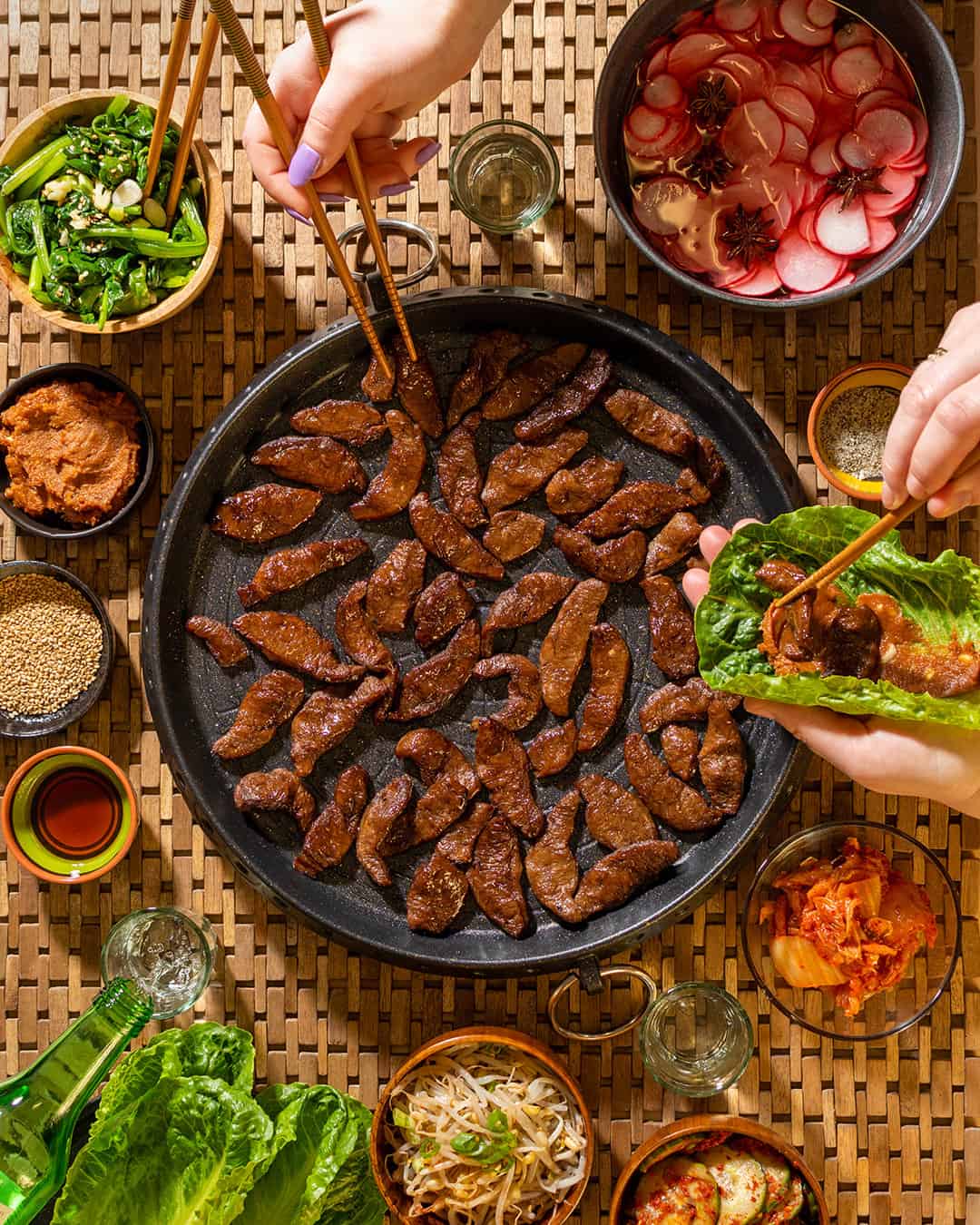 Alongside its core tofu offerings, Nasoya also produces ready-to-serve plant-based items that help make tofu and plant-based eating more accessible for consumers. In fact, our Plantspired line features delicious and convenient innovations geared towards on-the-go consumers.
We've also expanded beyond tofu into the plant-based meat alternative space, starting with the launch of Plantspired Korean BBQ Plant-Based Steak last year and adding the Gochujang Plant-Based Steak most recently. As a brand, we love helping consumers incorporate plant-based meals into busy lifestyles with products that are easy-to-use, delicious, and nutritious.
What inspired Nasoya's expansion into the plant-based meat category?
As consumers continue to seek out healthy, sustainable meat alternatives, we wanted to leverage our expertise in the plant-based space to provide delicious Asian-inspired options.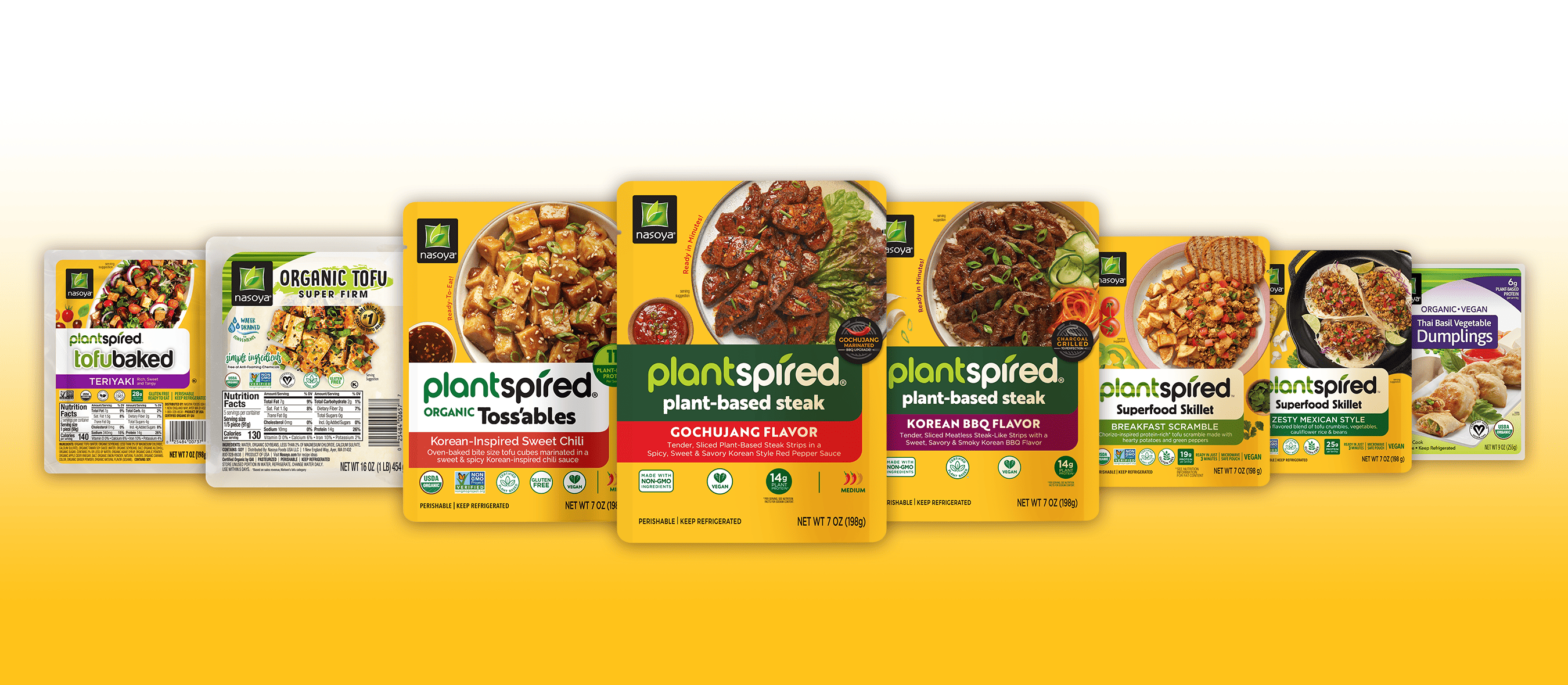 Nasoya is a trusted brand in the plant-based category, so plant-based meat seemed like a natural fit. While plant-based meats have grown in popularity, steak was one of the last proteins to present a plant-based alternative that delivers on texture and flavor.
We really cracked the code to create a plant-based steak that tastes great and doesn't sacrifice the quality of ingredients. Unlike other more processed options, our Plantspired Steak is crafted with all non-GMO ingredients, while still delivering 14g of plant-based protein per serving. We're committed to meeting consumers where they are at on their plant-based journey, and our expansion into plant-based meat is a testament to that.
Can you describe your full vegan portfolio – which is the biggest seller?
Nasoya offers a full line of Certified Organic, non-GMO Project Verified tofu offerings including Silken Tofu, Firm Tofu, Extra Firm Tofu and Super Firm Tofu. Nasoya also offers pre-marinated and baked tofu options for consumers on the go, as part of our Plantspired line. Plantspired TofuBaked, which is pre-seasoned and baked, is available in Sweet BBQ, Sesame Ginger, and Teriyaki varieties.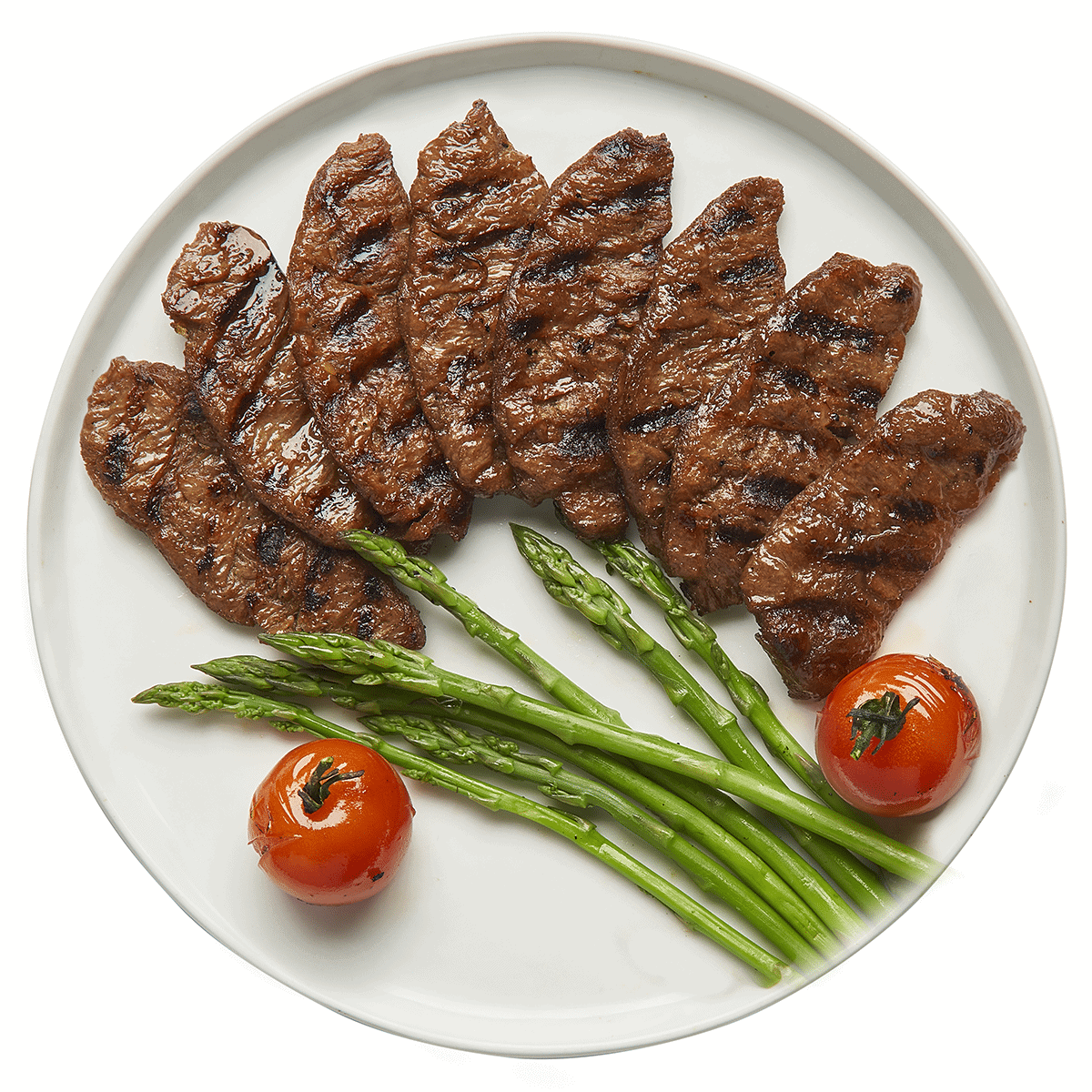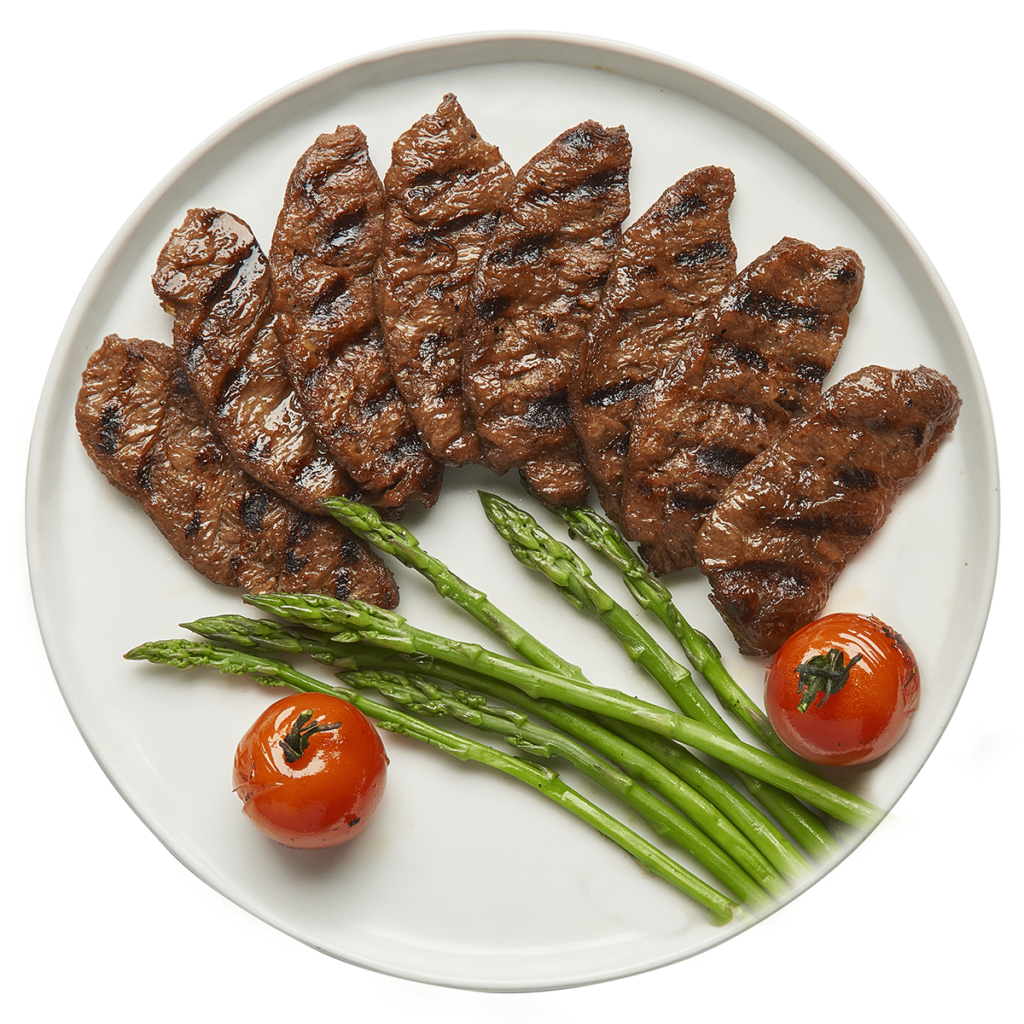 Our flavorful, organic Toss'ables are high in protein and available in Garlic & Herb and a new Korean-Inspired Sweet Chili flavor. Aside from tofu, we also offer Vegan Dumplings, Asian-Style Wraps, Kimchi, Pasta Zero, and Udon Noodles. And of course, our Plantspired Plant-Based Steak, available in Korean BBQ and Gochujang flavors as the newest extension of our vegan portfolio.
In the tofu space, our high-protein Super Firm Tofu is a top-seller due to its convenience, ease of use, and high protein content per serving. Since Super Firm tofu doesn't need to be pressed or drained, it's great for a wide variety of recipes. Super Firm tofu also contains 14g of plant-based protein, offering a nutrient-rich option for users seeking additional protein. Our new Plantspired Steak continues to be a top-seller as well.
Why did Nasoya choose Korean BBQ and Gochujang as the first two flavors of Plantspired Steak?
We wanted the first flavor of our Plant-Based Steak, Korean BBQ, to continue to align with Nasoya's existing Korean-inspired flavor varieties and rich history. Following the success of the Korean BBQ flavor, we were excited to continue with the momentum by launching the additional Gochujang flavor, which offers a spicy, sweet, and umami-rich flavor.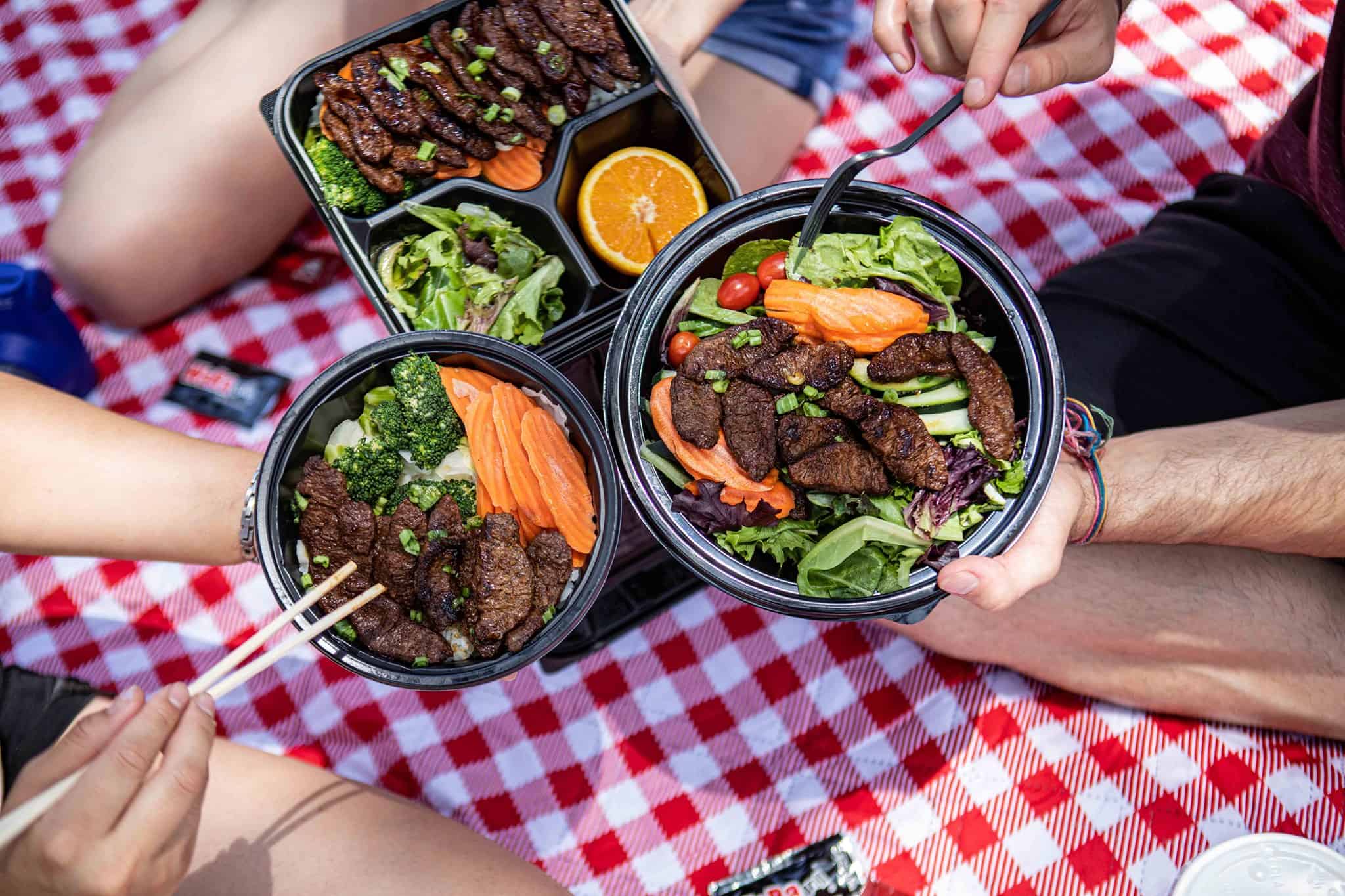 What differentiates Nasoya's Plant-Based Steak from other brands in the space? What makes it innovative?
The biggest differentiator of Nasoya's Plant-Based Steak from other brands in the space is its real meat-like texture, list of simple, trusted ingredients including water, sauce, textured soy protein and oil, as well as its authentic Korean-inspired flavor offerings.
Nasoya's plant-based steak allows consumers to enjoy a protein-packed meat alternative, without compromising on taste or texture. Our plant-based steak also comes pre-cooked and seasoned, providing the ultimate convenience for consumers on the go.
In which retail channels can Nasoya's Plant-Based Steak be found and in which markets? Do you have plans to expand into further markets?
Nasoya's Plantspired Korean BBQ Steak is available at over 6,000 grocers nationwide, with distribution at Wegmans, Publix, Sprouts, Stop & Shop, Albertsons, Vons, Pavilions, and more.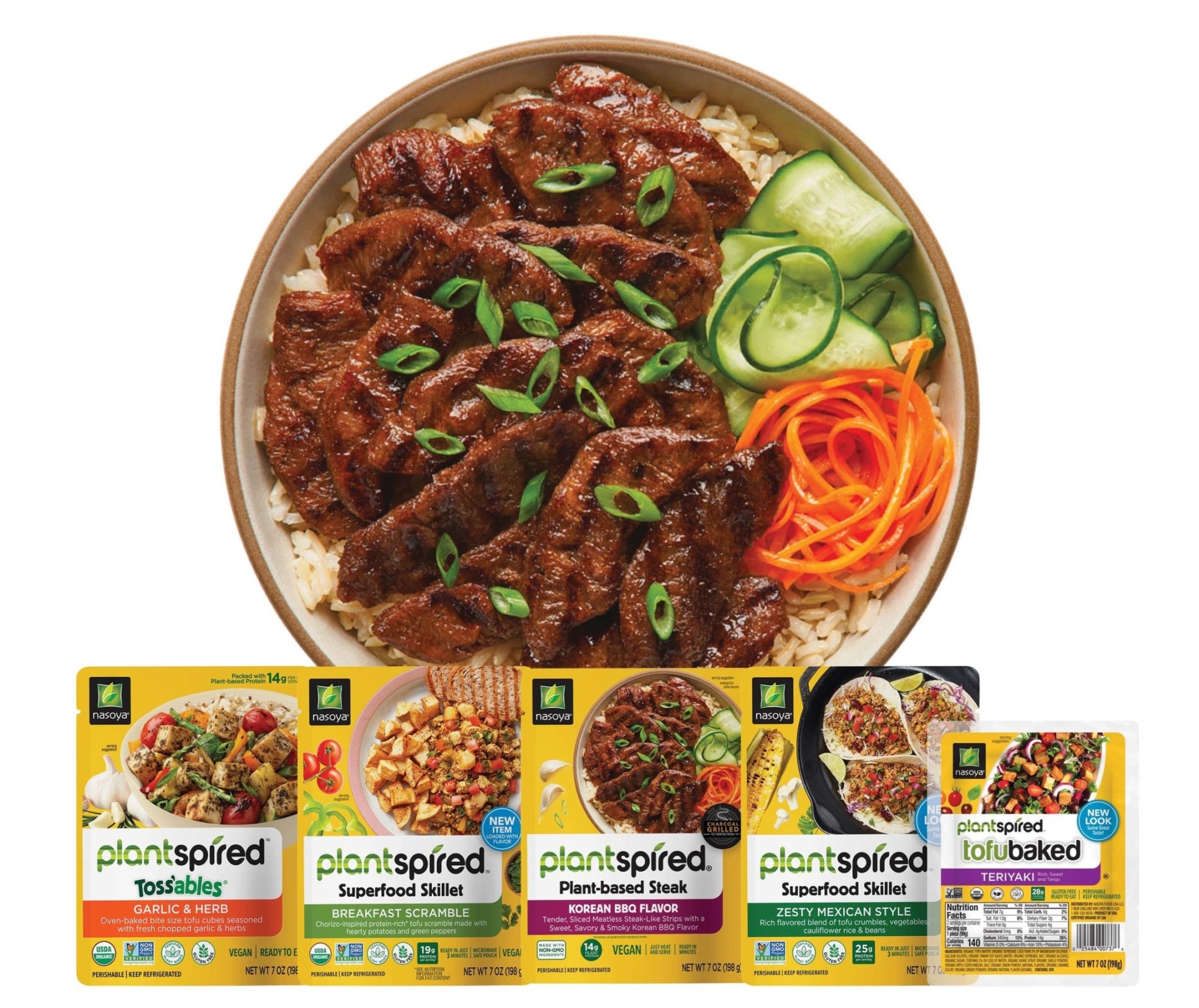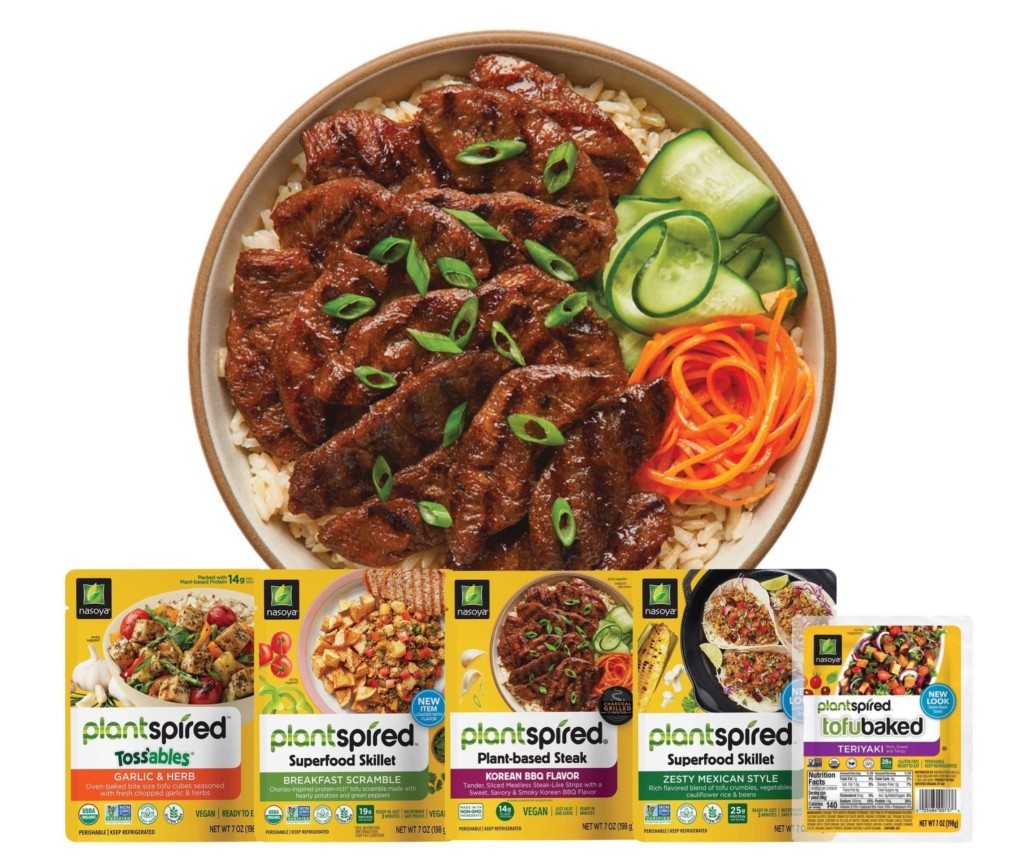 The Gochujang variety, which just launched in April 2023, is currently available at Sprouts Farmers Markets, Albertsons, Vons, and Pavilions, and will be expanding distribution throughout 2023.
How do you predict the plant-based industry will evolve over the coming years?
Consumers are continuing to gain interest in plant-based foods for a number of reasons, such as increased sustainability, health benefits, and more.
"…we're confident that the industry will continue to thrive"
Because of this, we've seen a significant increase of non-vegan and non-vegetarian consumers beginning to incorporate plant-based products into their everyday diets. As the plant-based industry and Nasoya continue to develop nutritious plant-based alternatives for consumers to enjoy, we're confident that the industry will continue to thrive.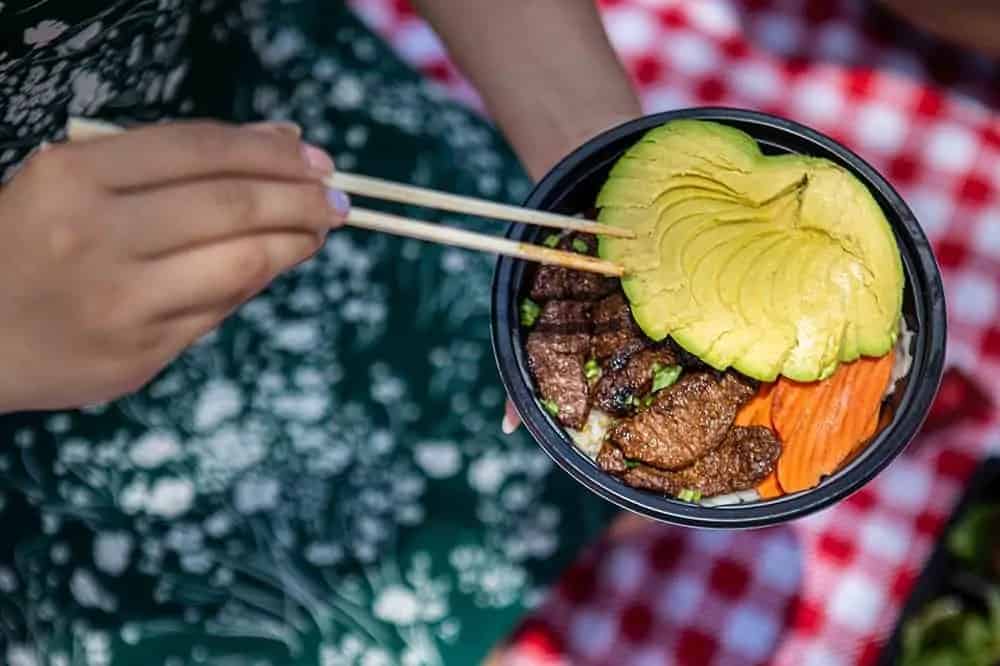 What's next for Nasoya's Plantspired line? Do you have any other innovations in the works?
We have some exciting new innovations coming soon! We're continuing to expand flavor profiles, as with the new Korean-Inspired Sweet Chili Toss'ables variety and Gochujang Plantspired steak.
"We're working to bring other plant-based meat alternatives to life"
We're also continuing to innovate in the plant-based meat space with new plant-based meat analogs coming this summer. We're working to bring other plant-based meat alternatives to life in the same convenient format, including a plant-based chicken product that we're excited to roll out in the future!
Where do you see Nasoya and Plantspired in five years' time?
Our Plantspired line has proven to be extremely successful to date, and we're happy that we've been able to provide consumers with tasty tofu and plant-based meals that are ready to prepare or enjoy within minutes. We look forward to continuing to expand the line and creating plant-based meat alternatives that are made with simple ingredients, are easy to prepare, and can be enjoyed in a variety of dishes.