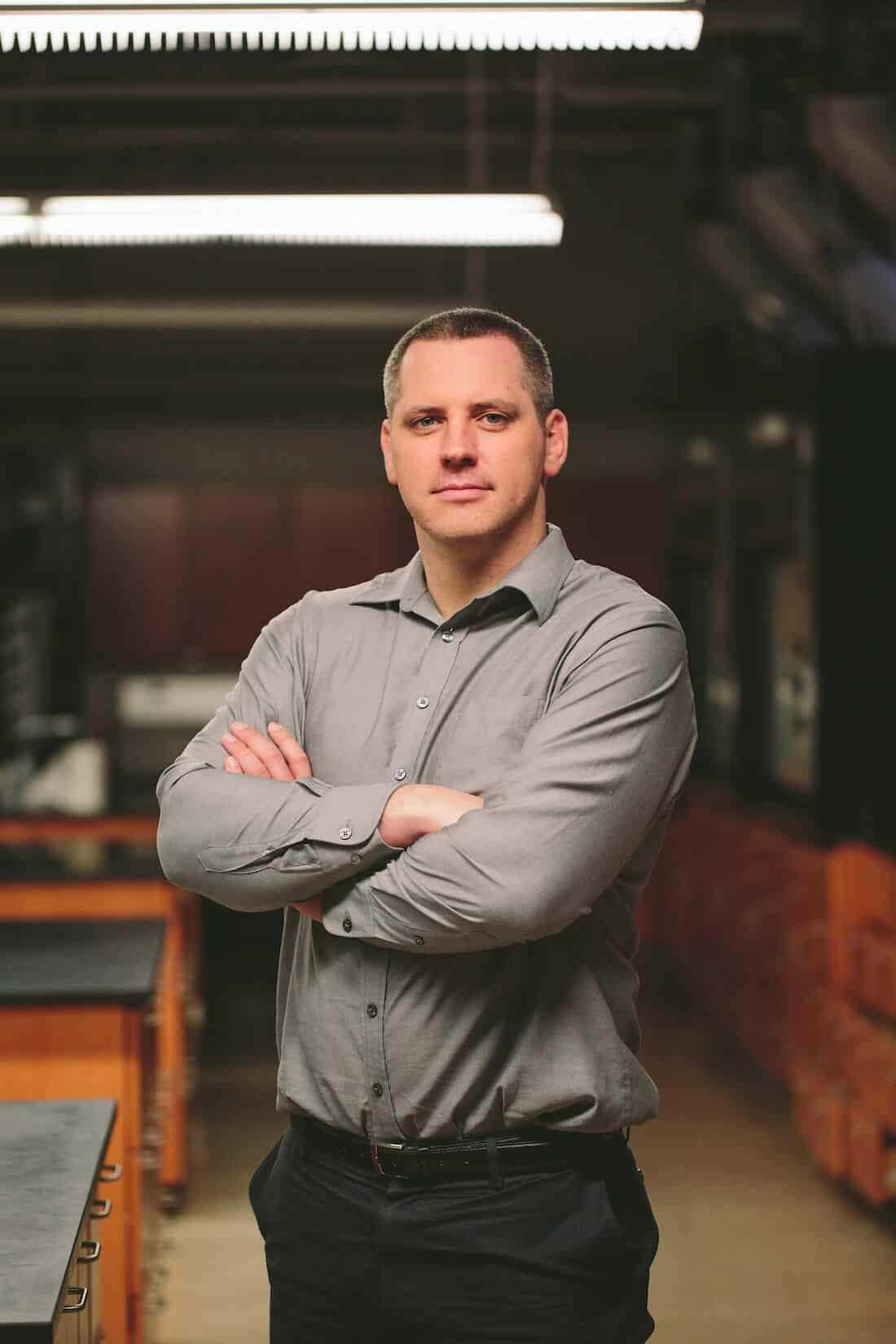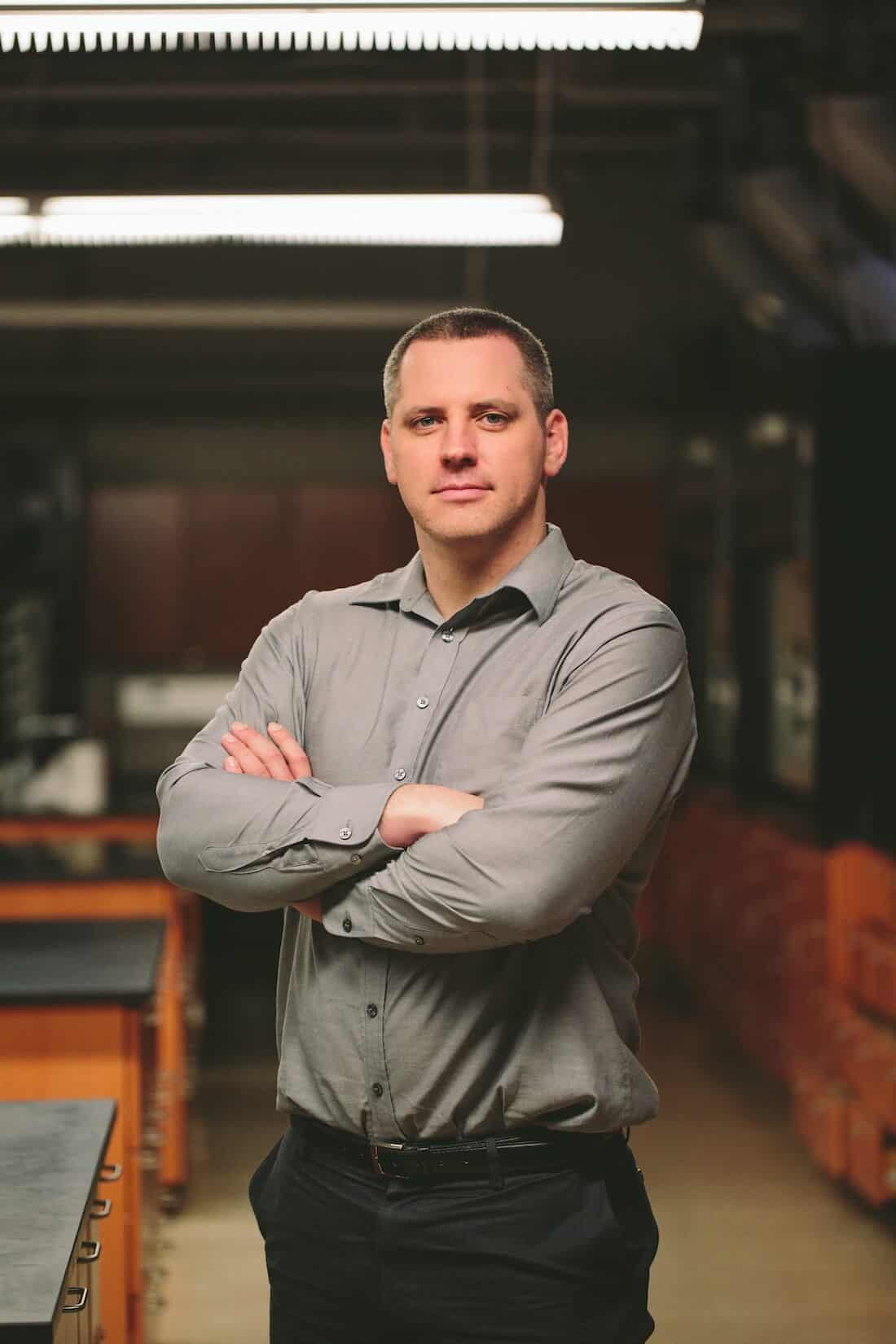 Founded in 2015 on the premise that our planet is too dependent on petroleum-based products, Natural Fiber Welding is a technology company that is disrupting the plastic and synthetics industries.
NFW has developed a scalable fabrication platform that will offset the global dependence on human-made materials using a closed-loop system that melds natural fibers together without the use of synthetic glues. By using abundant natural and scrap resources, they are outperforming traditional textiles, making the process genuinely environmentally friendly.
We spoke with Dr. Luke Haverhals, Founder & CEO of Natural Fiber Welding, about the recent launch of their vegan leather, Mirum, and how the technology of using plants, not plastic, will revolutionize the textile industry.
Please Introduce Natural Fiber Welding to our readers and explain what you produce?
Natural Fiber Welding, Inc (NFW) is a technology company that is commercializing materials for the circular economy. We are presently focused on creating greater sustainability and circularity for the textile industry. In particular, NFW is commercializing disruptive platforms to manufacture high-performance materials (e.g., threads, fabrics, and leather-like materials) that do not use any petroleum-based synthetics.
NFW produces Mirum, a new leather alternative made from plants, not plastic. Mirum is setting new sustainability and circularity standards for the textile industry. Mirum is completely plastic-free, and there is currently nothing else like it on the market. Other 'vegan' leather-like materials contain petroleum-based plastics like polyurethane and PVC. Mirum stands alone in that it does not contain any petroleum-based plastics.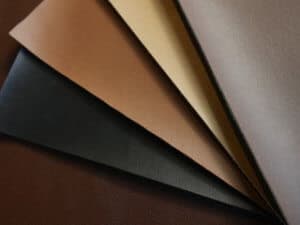 What was your motivation behind starting a company like this?
Natural Fiber Welding, Inc was founded on the premise that people are too dependent on petroleum-based materials. Over-dependence on petroleum-based plastics causes conflict globally and greatly limits the ability of all 7.5 billion people (and growing) to live well and sustainably. NFW is focused on delivering high-performance alternatives that do not contain petroleum-based plastics. We believe that developing fast and efficient manufacturing processes that leverage plants is the best and most scalable way to address this global problem.
Please describe what makes your products clean and sustainable?
NFW's materials are produced using abundant natural raw inputs. Using proprietary scientific breakthroughs, NFW is able to manufacture complex composite materials that can outcompete plastics. NFW's breakthroughs enable a new kind of manufacturing that is 'atom efficient, energy efficient, and scalable.
How much interest is currently being shown by industries who will be using your biodegradable leather/plant-based plastic in their products?
NFW is receiving major interest and traction from large and small brands and supply chain partners. We aren't yet disclosing brand names, but we can tell you we are working with large brands in fashion, outdoor, automotive, and furniture, some who will be bringing new products made with Mirum to market as early as this year.
How do you see your company positioned against the competition? Is traditional plastic your only competition?
NFW is creating 'zero to one' materials that will displace both synthetics and also nature-based materials that are today often produced inefficiently. Another way to say it is that NFW's biggest competition is 'convention.' Today the conventional approach does NOT allow the utilization of 'waste' natural fibers in high-performance products. NFW is disrupting convention with more sustainable, higher performing products using our revolutionary new scientific understanding.
Will your products be available worldwide?
Yes, the only credible way to create global circularity and sustainability is to make products available to everyone.
When will Mirum launch? Be available to the public to purchase?
Mirum, as a brand, just debuted last month and we are working with leading brands on developing new products made with Mirum today. Our first products are in field trials right now and will be available later in 2019.
How many vegan-friendly products will you produce?
NFW will produce many vegan materials and products. Very importantly, Mirum represents a new definition and standard for the vegan industry. Today, many 'vegan leathers' are marketed as 'plant-based,' but they also contain plastics like polyurethane. NFW believes 'vegan' should mean 'plants' not 'plastic.' In the future, when NFW claims a material is 'vegan,' it will be 'vegan' in the purest sense of the word.
Where do you see Natural Fiber Welding in 5 years? The plastic industry in 5 years?
NFW will be the global leader in plastic-free materials for the circular economy. Mirum will be the standard in vegan leather – a standard where 'vegan' will mean 'plants' (only)…and never 'plastic.'
Please include any other information that you would like us to share with our readers.
We cannot stress enough that your readers should be very skeptical when they read about materials and products that are marketed as "plant-based." Vegans should be asking hard questions about what other materials are being utilized. 'Pineapple' and 'apple' leather products, for example, are often glued together with polyurethane and therefore do not appear truly circular or transparent. Mirum will provide consumers with never-before-possible performance without sacrificing sustainability or transparency. Our customers rely on us to provide a material that's 100% free of petroleum-based plastics.