Alice Fauconnet is co-founder and marketing director at New Roots, a vegan cheese company based in Switzerland. When she's not inventing the cheese traditions of the future, Alice can be found mountaineering in the Swiss Alps, or advocating for animal rights.
New Roots offers a large range of artisan cheeses and spreads as well as yogurts and creamery products. When we last spoke with Alice, back in 2018, she urged that the "dairy industry is an environmental disaster", and she wasn't wrong.
What is your current product line and which are the bestsellers?
We currently offer a range of 12 different cheeses, as well as yogurts and cooking creams. Our two best sellers are the Soft White, our alternative to soft cheese with a rind of white mold, and La Fraîche, our alternative to crème fraîche.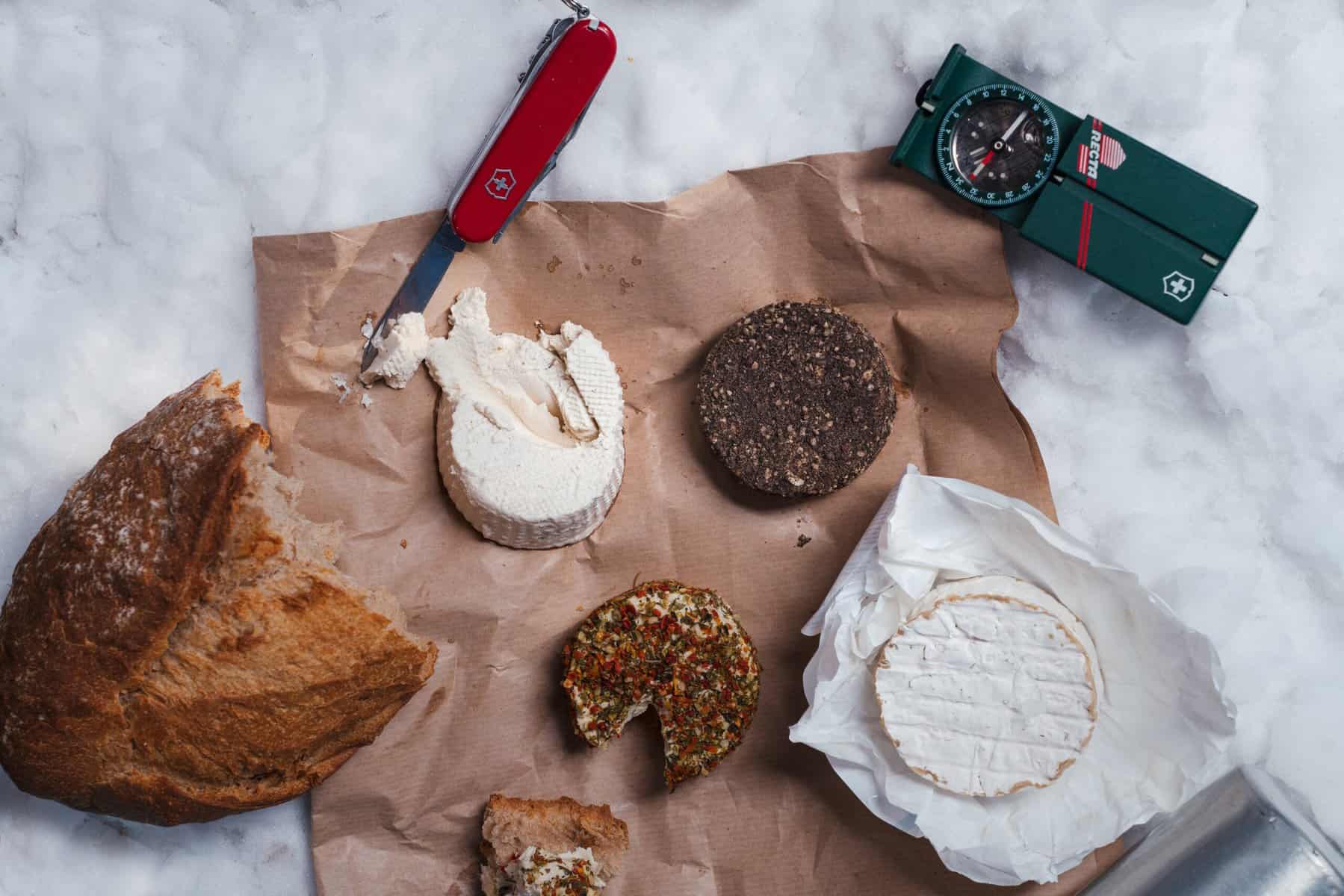 Where is your product line currently available and do you have plans to expand into other markets?
Our products are currently available in supermarkets and other specialised stores in Switzerland, Germany, France, England, and the Netherlands. They are also available online Europe-wide. We're currently in the process of making them available in other neighbouring and Nordic countries!
What's in the pipeline for New Roots over the coming months?
We can't disclose what we're working on but we can promise our customers will be thrilled!
What differentiates New Roots from other vegan products? What innovative techniques and approaches have you incorporated into your cheese-making process?
What makes New Roots different is that we don't try to replicate the taste of cheese by mixing a bunch of ingredients and additives together. We make cheese and creamery products following traditional processes of fermentation and ripening. We only work with organic ingredients and only make clean-label products. This way, we honour Swiss cheese heritage by making it more ethical and more sustainable.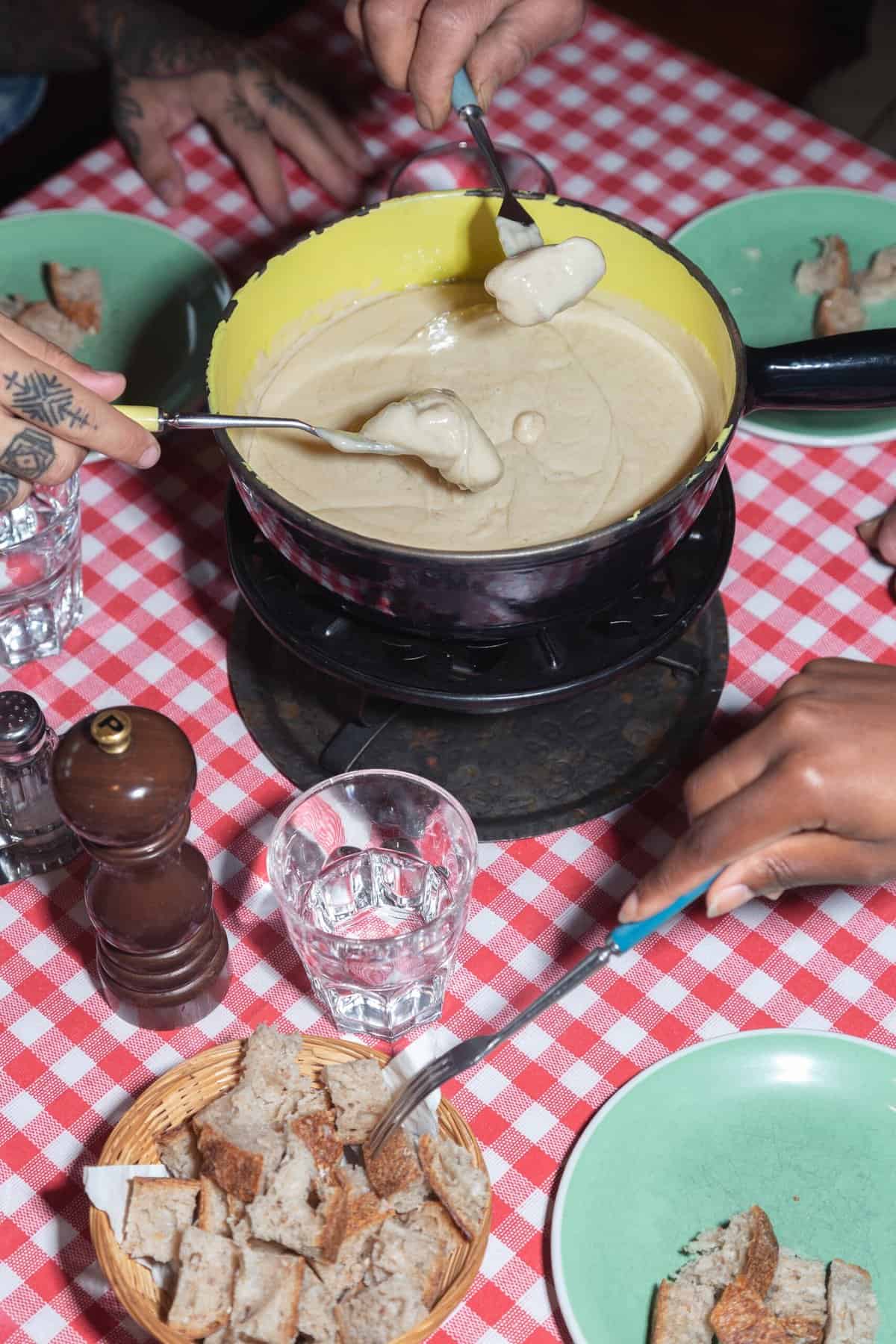 We're also different in that we have spread a message of animal rights since the very beginning of our journey. We don't just make a product, we share a message: animals are not resources for humans.
How do you see the future of the plant-based cheese industry, especially in the context of Switzerland that is renowned for its cheese traditions? What opportunities and challenges do you anticipate in the coming years?
First of all, there is a future in plant-based cheese! Despite the varieties on the market, customers are still not satisfied with the quality and taste and less than 1% of the cheese market is plant-based.
"We don't just make a product, we share a message: animals are not resources for humans"
There will be a shift from cheap, analogue cheeses to high-quality, tasty and traditionally made plant-based cheeses. To achieve a breakthrough the most popular cheeses need to be made plant-based. Also, the sustainability narrative needs to be told as more and more people are looking for more responsible and eco-friendly ways of consuming.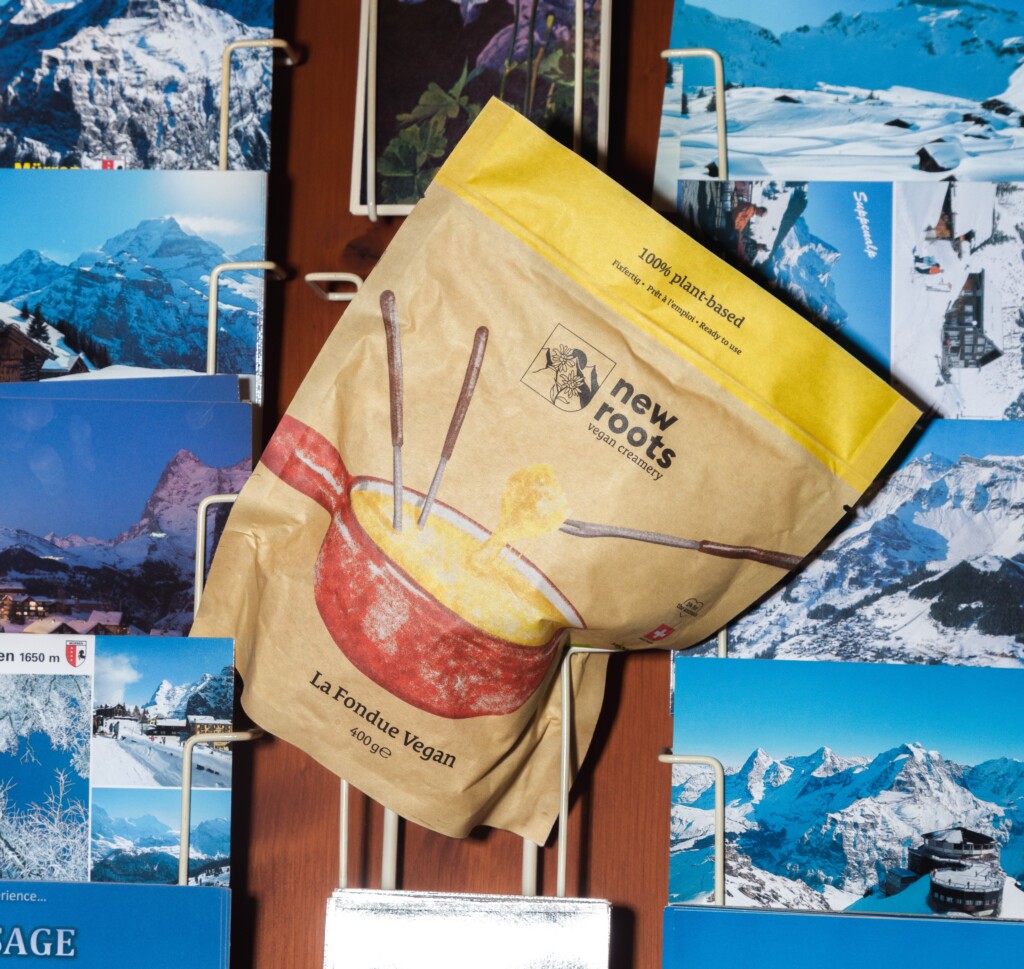 We still face the challenges of outdated legal restrictions and establishing a completely new food category with all that this requires: brand awareness and shelf positioning.
Being a vegan cheese manufacturer since 2015, what challenges have you faced in the industry, and how have you overcome them to become a successful player?
Establishing a whole new food category and changing consumer mindsets when it comes to cheese was definitely a challenge in the most famous cheese country in the world.
We overcame this challenge by making products that are convincing by their taste and texture, and sharing a compelling story and a vision that speaks to the hearts and minds of people.