We love this North Carolina-based plant meat company, not least for its bold and fearless branding. It's been almost a year now since we last interviewed No Evil Foods, and as we all know, a great deal has happened in the world of vegan business since then. It was time to catch up again with Sadrah Schadel about veganism in 2020.
How was 2019 for No Evil Foods?
I think the overall theme of 2019 for No Evil Foods was definitely growth & expansion. We moved into a new facility in April, increasing from about 800 square feet of kitchen space to 16,000 square feet. We have plans to extend that even further in the coming months as more capacity is needed. For the last few years, we've been tempering our ability to launch products to new retailers based on our ability to manufacture them.
Now we're ready and able to take the seat belt off and say yes to more retail launches because we have the ability to support them with our larger and much more efficient manufacturing space. In April, we launched globally in Whole Foods, throughout the year we also added over 1,200 Publix locations, and launched Target, Stop n Shop, Sprouts, Kroger and more. I'm super proud to say that our products are officially sold in all 50 states, as well as Puerto Rico and a tiny corner of Mexico.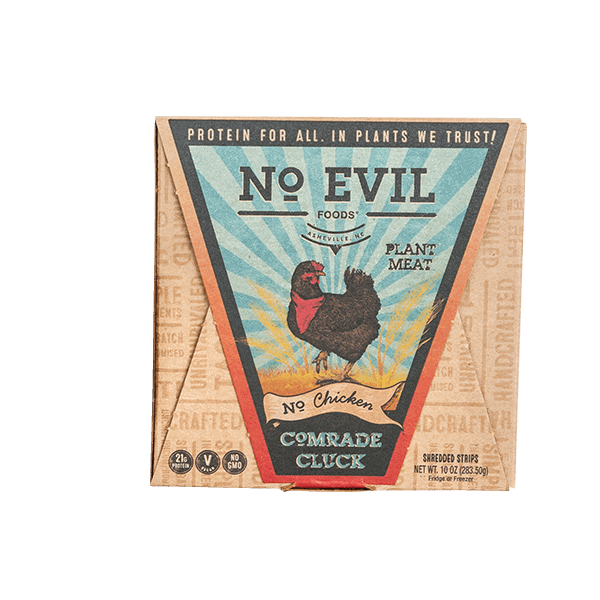 What were the highlights?
With all those retailer launches, we've started to break out of the natural foods channel and into conventional channels. We're proving that we can be successful and that there's a demand for our products in national conventional chains like Walmart and Publix and it's enable us to introduce our brand to a completely new group of consumers. Recent data says we are the fastest growing meat alternative brand in conventional stores – I'd say that's a really big highlight.
We've grown a lot in the last year and the 2020 plan is to keep that going. Every new retailer introduction creates an opportunity to reach a vast amount of people who haven't yet been introduced to No Evil Foods. Our brand in the perfect marriage of consumers' desire for a truly meaty experience and their desire for clean, recognizable ingredients that they can understand and trust.
The data we have on the growth of our brand and in the conventional channel shows us that the demand for plant-based meats who approach ingredients with integrity is a priority for consumers on a broad level, and not only shoppers in the natural space. Our products were all developed in a home kitchen, not a laboratory and every single ingredient is something the average home cook understands. For people who don't want to sacrifice texture, for people who demand a clean label, that's where we shine.
What are some vegan trends, events or products that caught your eye in 2019?
There's some exciting new diary options coming to market. It is encouraging to see the plant-based dairy category diversify with recent introductions of sour creams, cream cheeses, ice creams, ice cream bars, heavy whipping cream, etc.
Plant-based dairy took off a few years ahead of plant-based meats and it's really exciting to be able to look at the growth of the category and how it continues to take market share away from traditional dairy. Heck, major players in traditional dairy like Chobani are even getting into the game with dairy-free yogurt. Plant-based dairy and the innovation and diversification that is happening there has been a great entryway for people to explore the category. Consumers who started with plant-based milks are now experimenting and venturing into other plant-based dairy products as the options have grown. I predict and am already seeing the same happening in the plant-based meat space – where it's not just burgers and sausages anymore.
Were there any events or products that made a splash in the vegan sector?
I love what Miyoko's Creamery is doing to revolutionize the plant-based dairy market and how her company has been a beacon for innovative and sustainable business practices. Miyoko is actually working to encourage dairy farmers to convert dairy farms to plant agriculture for human consumption. The goal is for the dairy farmers to become suppliers for alternative dairy products by growing cashew, almonds, and other supply chain ingredients. With this initiative, Miyoko's really thinking outside the box and taking a full circle approach toward global change.
Why do you feel the above is important to advance the mission behind No Evil Foods and your products?
Our mission simply put is to empower people to make positive choices for themselves, the planet, and animals through awesome food. Taking meat off the plate is the best choice for our health and the health of our environment, and without question, the best choice for animals who have the capacity to think and feel. Any opportunity to get people into that mindset, any opportunity to encourage and cheer people on as they consider plant-based foods is important and supports our mission.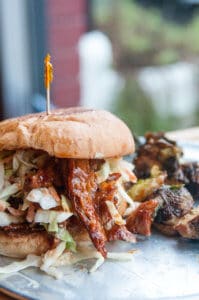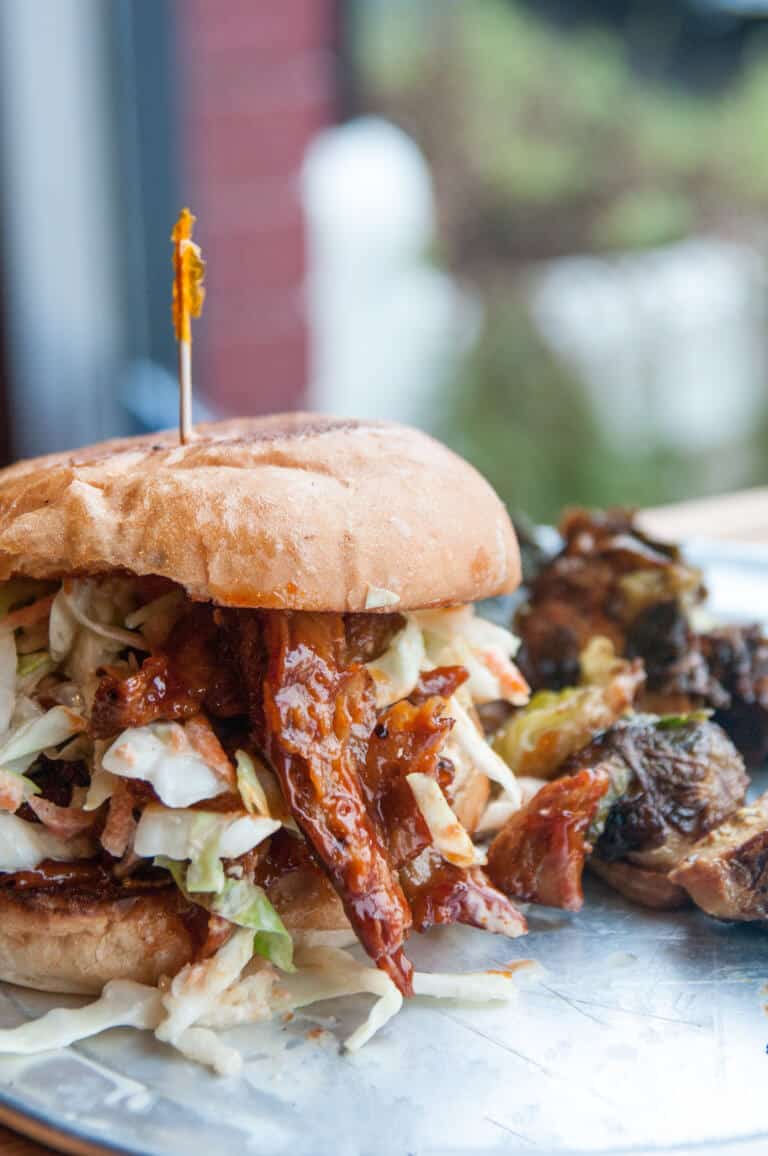 Agriculture is still a very important part of the story and the truth is that farmers are struggling and farms are closing. We need to continue to support the agrarian lifestyle, but we need do it in a more sustainable way. This is why the work of Miyoko is doing in this area is so important. More people are becoming aware of the realities of factory farms, and they're turning away from them, and that's hurting farmers and their families. I love seeing the work being done to provide them with a better alternative.
How do you see the market developing in 2020 and beyond?
We still have a lot of work to do to encourage mainstream adoption of plant-based foods. We've certainly seen a lot more exposure with Impossible Foods and Beyond Meat, but also a backlash that these alternatives are all ultra-processed and made in a lab. We're doing our part to challenge the assumption that plant-based is equivalent to heavily processed. Consumers really want to understand their foods and restaurants want ingredient labels that align with their mission. There are minimally processed, limited ingredient, made in a home kitchen alternatives available, and that's where NEF can help shape the story.
What is No Evil Foods planning this year and beyond?
We'll continue expanding our manufacturing capabilities and increase distribution in 2020. For the holidays, we are planning to increase our distribution of The Pardon, our holiday centerpiece. New products launches are coming including our first entry into the shelf stable salty snack category with the introduction of our jerky later this year. NEF will also be the first company in the US, meat or plant-based, to use fully home compostable packaging for our jerky. So if you're on an epic road trip and a package accidentally flies out your window or falls out of your backpack while hiking – it will biodegrade in natural settings in 8 to 10 months.
2019 gave us more confidence in our capabilities than we've ever felt before and we're excited about what the future holds.