Noquo Foods, a new plantbased startup based in Sweden, recently closed a seed round with an impressive list of investors including Northzone (Spotify), Kale United, Eric Wahlforss (co-founder, Soundcloud), and Purple Orange Ventures (Mission Barns, Wild Earth), and others.
Noquo was founded by second time entrepreneur Sorosh Tavakoli and food scientist Anja Leissner early 2019 to re-invent the foods they love, starting with cheese.
We spoke with Sorosh about their exciting new company and future plans.
What was the motivation behind your launch?
Consumers are increasingly motivated to shift to a plant based diet but are very much limited to the options available to them. Where we see good alternatives to animal based products, like in the milk category, we see a shift. But where there are no good alternatives, consumers stick to the animal based products, such as the cheese category.
In Sweden 6% of all milk sold was plant based but only 0.25% of cheese. Alternatives have to be tasty, but also be offered at a reasonable price and eventually made available where people purchase food. The cheese category fails predominantly at taste and overall product quality, not to mention nutrition.
Why alt protein, and why now?
The pull from consumers is really powerful right now as this topic is at the top of people's minds. Consumers are curious, creative and ambitious in their attempts to shift.
What is your company mission and how do you hope to achieve it?
Our mission is really to re-invent our favourite foods and to help consumers make plant based decisions without any sacrifice. We believe taste is key at the moment and are really going deep on the science side to develop something that consumers will crave for. Then obviously we want to be in a structure that eventually takes us to price parity with dairy products.
Tell us about your impressive funding round and how this will be invested.

We are really excited having secured €3.25M of funding from an amazing group of investors. The money will primarily be invested in R&D given the huge challenges in creating a cheese without its main ingredient, milk from an animal. We will have the resources to invest properly in R&D, have the patience needed and take the product to market in our home market Sweden.

What will your portfolio be and when will the products be available?
We are aiming to launch a feta like cheese in 2020 as we develop our melting and sliceable products for 2021.

Where will your products be on sale, in which markets?
We are starting in Sweden and towards Food Service.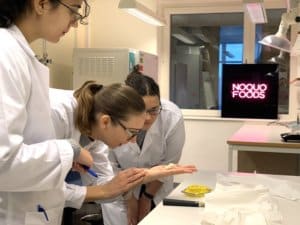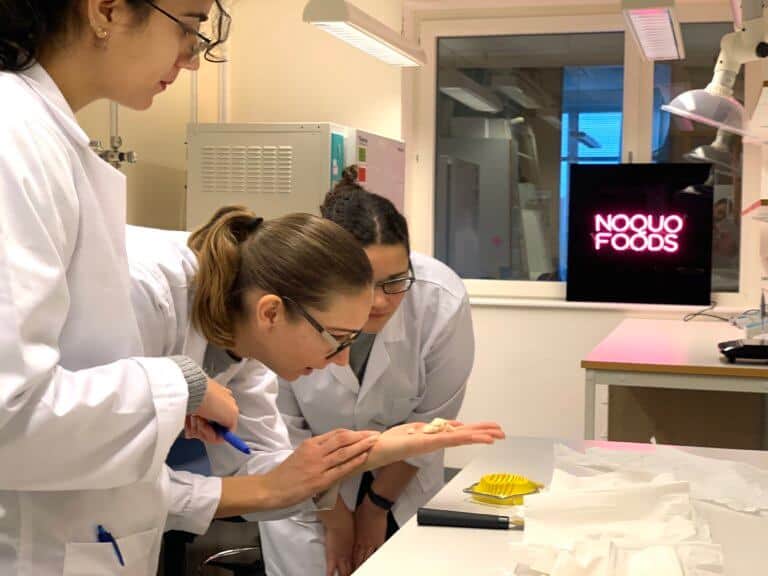 How do you see the role of plantbased products within the dairy industry? Can dairy and non-dairy work together?

I don't see dairy and non-dairy to work together in the same products. They can and will continue to co-exist in the market though. For us, the main focus is to develop products that stand on their own feet and that can live on their own merits, beyond just being plant based. We believe this will be key in accelerating the necessary shift.

What are your plans for the 2020 and beyond?
Right now our full focus is on getting our products right and those will guide our plans for the coming years. We have big ambitions for the company where we see international expansion and multiple products as critical components, but right now, it's all about the product.