NotCo is a company dedicated to creating food that tastes the same as its animal-based counterparts, but without the animal. Originally from Santiago, Chile, it is making plant-based lifestyles easier in Chile, Brazil, Argentina and now has plans to enter the USA. Last week the brand raised an incredible $85 million in series C funding.
Our Spanish Vegconomist platform had the opportunity to speak to Notco Argentina and Uruguay's brand manager, Victoria Bintureira.
Tell us a little bit about NotCo – when was it established and what kind of products you offer?
The Not Company is a leading Latin American sustainable food technology company. The company is headquartered in Santiago, Chile, with strategic presence in the United States, Brazil and Argentina; where it began operations in 2019.
NotCo's scientists and co-founders, Karim Pichara (CTO) and Pablo Zamora (CSO) developed with Matías Muchnick (CEO) an Artificial Intelligence algorithm, called Giuseppe, which decodes and replicates animal foods to create products with the same properties, but made from plants. Thanks to this procedure, the result equals taste, aroma, texture, among other characteristics. Its purpose is to help minimise the impact of eating habits on the environment.
We launched NotMilk, NotBurger, NotIceCream and NotMayo in Brazil, Argentina and Chile, and in less than three years we became one of the fastest-growing food technology companies in Latin America.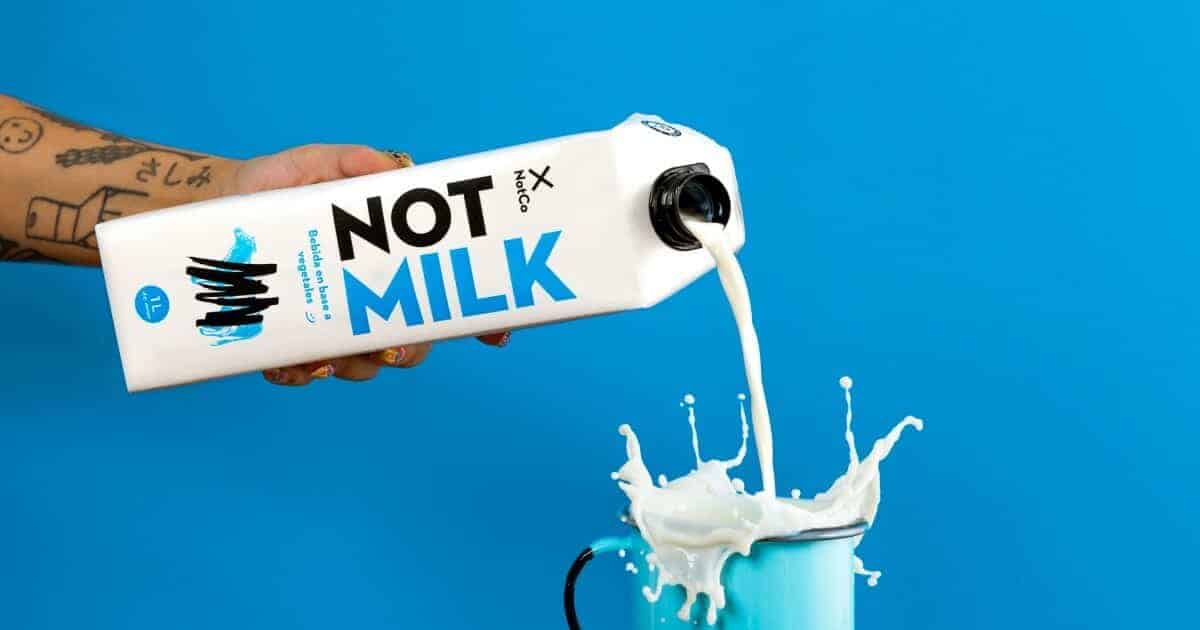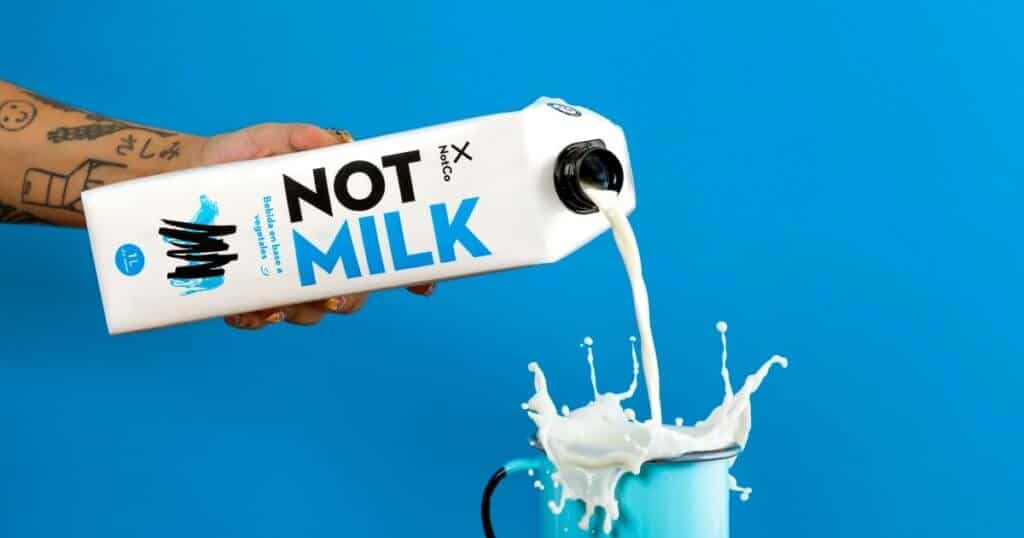 What differentiates NotCo from the competition?
What makes us unique and different are three pillars: our purpose and values; the use of technology and science; and our products. From our place we will always seek to generate a positive impact on the food industry, step by step and collaborating with other companies and brands to achieve this. Sustainability will always be a stone in our shoe that challenges us to find new ways to improve and work. Today we use Artificial Intelligence to find ways to recreate the flavours we all know, using only plants and reducing the carbon footprint we leave on the environment.
If we talk about environmental impact and sustainability all our foods (NotMilk, NotBurger, NotMayo and NotIceCream) are made with much less water and release less CO2 into the atmosphere. If we take an example of a NotBurger, we use 83% less water and release 89% less CO2 than a meat burger.
We seek to be a proposal for change for all those who seek to break with previously installed concepts, who are encouraged and seek to incorporate more sustainable products in their day to day. We believe that it is possible to take care of the planet without having to negotiate on the taste we want.
How do you see the situation of reception by consumers with regard to vegan alternatives to animal products, in Chile as well as in Argentina and Brazil?
It is very well received by the public, both Chilean and Brazilian. The plant-based trend is growing at a global level, driven by concern for the environment, the health of the food we eat and now we can see it being reinforced by the global pandemic. In Latin America we see that there is a growing demand for these types of products. Not only from vegetarians or vegans, but also from the "flexitarian" trend, which are people who do consume animal products but who seek to reduce the participation of these in their diets, for the reasons I mentioned previously (care of the environment, etc.).
But there is a key point for these people: not to resign themselves to the taste, texture and nutritional quality of these products. This is what marks the potential of the trend. That is why we will continue to create new products to surprise our consumers with the flavours they love. We will continue to expand and expand our already successful portfolio.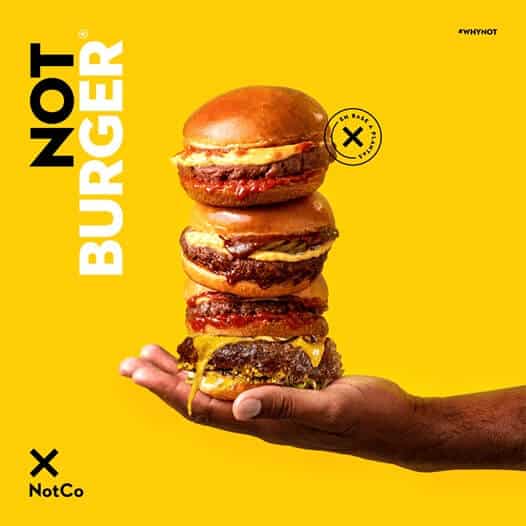 45% of Argentines define themselves as flexitarian, actively seeking how to reduce the amount of animal products in their diet and that is where the opportunity to generate a greater impact on the environment lies.
Can you share your plans for the company, both short and long term? Medium term?
We have just announced the closing of our third round of $85 million investment, co-led by Future Positive, the investment vehicle of Fred Blackford and Biz Stone, and L Catterton, the world's leading private equity firm, who now join Jeff Bezos and other startup investors.
With the closing of this round, NotCo adds a total of $118 million in capital raised and brings new global investors to the list of sponsors that include Bezos Expedition (of Jeff Bezos), The Craftory, General Catalyst, IndieBio, Maya Capital, Humboldt Capital and LATAM's leading VC, Kaszek Ventures.
A year after its arrival in Argentina, and with its landing in Uruguay already confirmed, the new financing comes at a time when the company announces its international expansion by entering the USA, the most promising market for its product portfolio.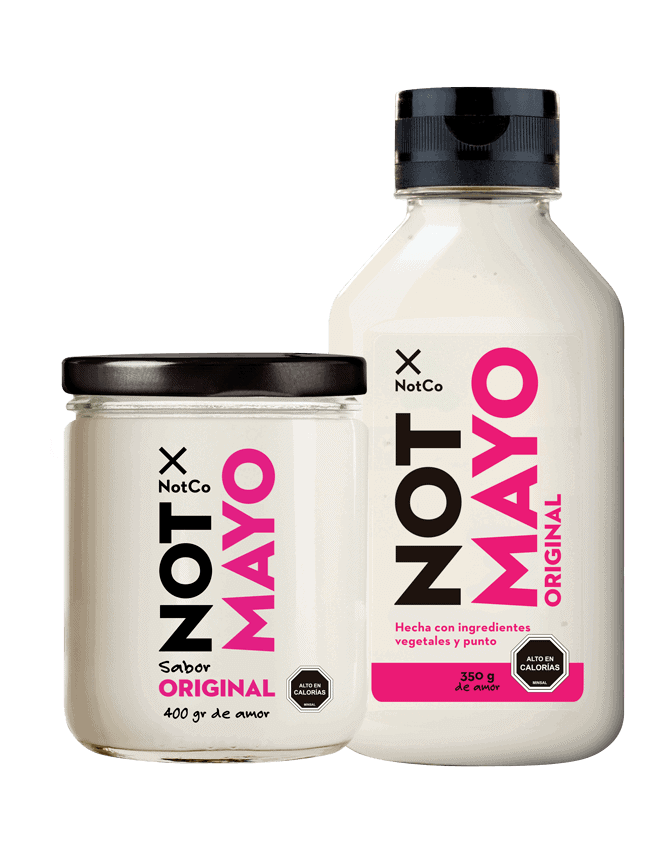 The company's co-founders, Matias Muchnick (CEO) and Karim Pichara (CTO) will be based in the USA to accelerate the expansion. NotCo also drew on a global talent pool to build its leadership team:
Flavia Buchmann, previously in charge of Sprite's global business for Coca-Cola, is NotCo's CMO, developing the brand's global presence and its next step in winning over US consumers. ; Luiz Silva, former Danone, with experience in Latin America, Europe and the Americas, joined NotCo to lead the expansion to Brazil and lead the company's global business development; R&D is led by another former Danone, Catriel Giuliano, an expert in global innovation and vegetable ingredients and Mauricio Alonso, also former Danone, who joined the team to lead the expansion to Argentina and Uruguay, as Country Manager.