With no further ado, we introduce Giuseppe Scionti, one of Smithsonian's "Nine Innovators to Watch", TEDX speaker, and CEO and founder of Nova Meat.
Can you briefly explain 3d printing and how it works – if that is possible in a nutshell?
In our case, using 3D printing is a means to an end, not an end in itself. An advantage of 3D printers is the possibility to precisely control the texture and appearance of our food products. Another advantage of using automatic techniques such as 3D printing is being able to quickly iterate through new prototype versions at a very low price per unit, and personalize the taste and nutritional properties of the products, to meet the needs of the customers.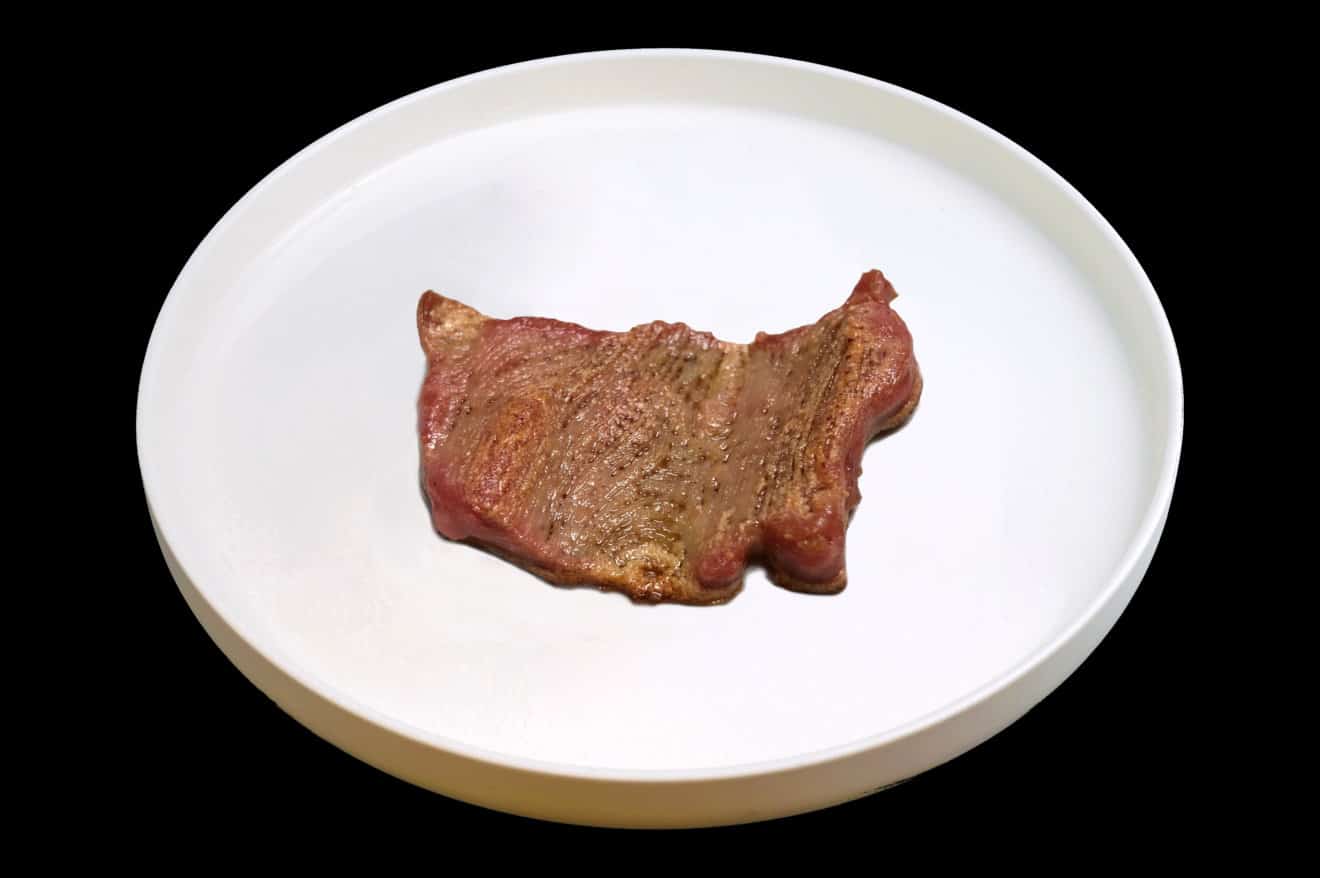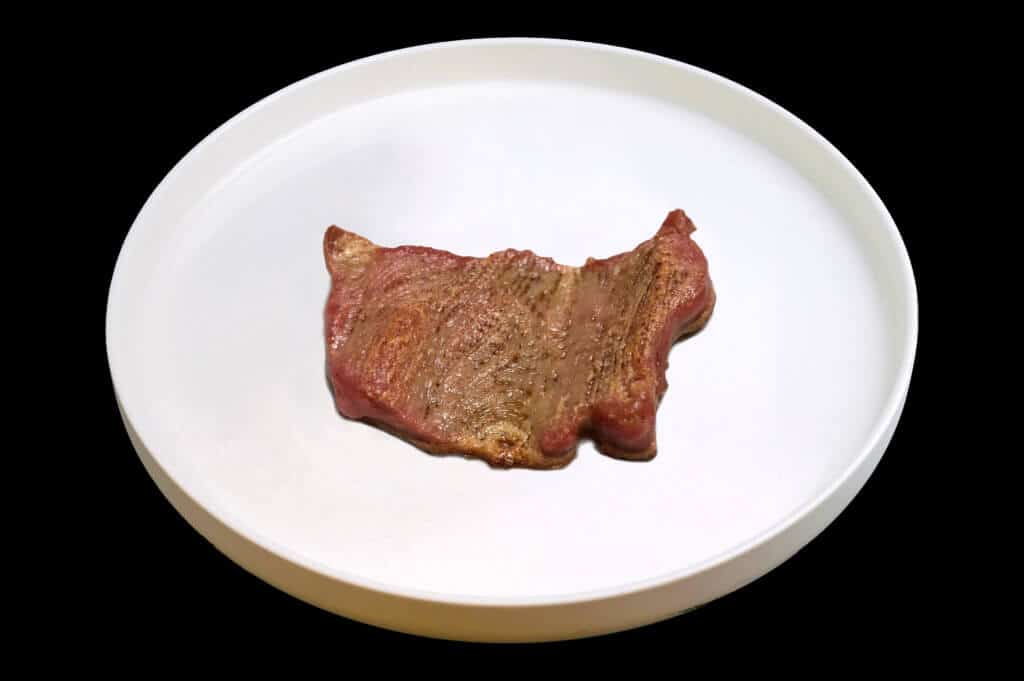 In our case, our microextrusion technology is based on an advanced strategy, borrowed from tissue engineering, which is able to biohack highly-proteic plant-based compositions and process them at the micro- and nanometric levels, to achieve products that mimic a variety of whole muscle cuts. Once scaled at industrial level with faster extruding machines, our microextrusion technology will give plant-based meat manufacturers the tools to create different textures from a wide variety of ingredients, to mimic several types of meat and seafood. In fact, traditional technologies such as low and high-moisture extrusion work well for some applications, but these methods are not ideal for mimicking all types of animal meat and fish.
What products have you created through 3d printing so far? How does the taste compare to animal steak and how is that taste achieved from plantbased ingredients?
So far, we have focused on developing the most realistic plant-based steak (which we call "Steak 2.0"), but we are looking forward to releasing new prototypes soon, including plant-based pig meats prototypes (hopefully by fall 2020) and fish prototypes (hopefully by spring 2021). Regarding the taste of our Steak 2.0, we have already tested it with several experts, but we are still optimizing it with the chefs we collaborate with. The taste is achieved by selecting high-quality natural ingredients, generally from the Mediterranean area, and collaborating with the experts and providers that have already successfully worked on some of the most advanced plant-based meat substitutes on the market.
You created your first 3d printed foods at the end of 2018 in response to the lack of fibrous texture in plantbased meat. Using tissue engineering and bio-printing, NovaMeat created what it called the first vegan product with the same consistency, appearance, and nutritional properties as animal meat products. Please tell us about the early development and how your work has developed since then.
As many inventions of the past, our technology started as a mistake. Between 2008 and 2018, I have worked on creating a variety of bioengineered animal tissues using natural ingredients, but for biomedical applications. After 10 years working on bioengineered muscles, skin, nerves, cartilages, bones, and some more tissues and organs, and while I was assistant professor in bioengineering in Barcelona, I generated some bioengineered tissues that were surprisingly similar to their animal correspondent tissues.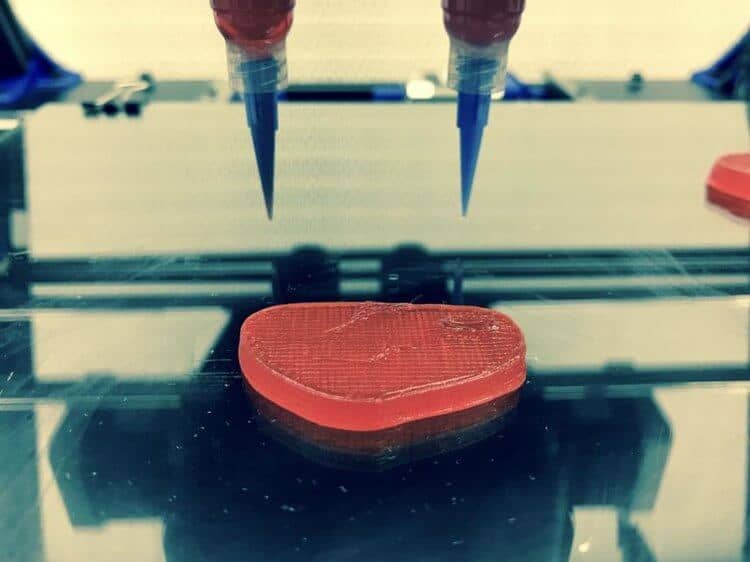 How do you see the future of protein? Will cellbased and even printed food products be a common appearance in the years to come?
At Novameat, we just inaugurated our efforts in the cell-based meat (and fish) sector, thanks to the recent incorporation of our tissue engineering researcher Esther Plans, to commercialize our scaffolding technology to the cultivated meat companies. I personally believe that the future of alternative meat will not be black or white (i.e. with or without animal cells) but a variety of hybrids, where we will have novel products simultaneously exhibiting both the main advantages of plant-based strategies in terms of time and cost-efficiency, and the main advantage of cultivated meat strategies in terms of authenticity.
In this decade, I believe that we will not need to replicate a functional or even contractible animal muscle, as its complexity has never been achieved so far. Even the world's best teams in tissue engineering (e.g. the ones led by Anthony Atala, Robert Langer, or Teruo Okano) have not been able to create and industrially produce complex and functional bioengineered animal organs, including human ones. As for printed food products, in this decade we will see food printers at restaurants and even in some homes, and when it comes to products in retail, there is already a variety of industrial machinery that works similarly to extrusion printers.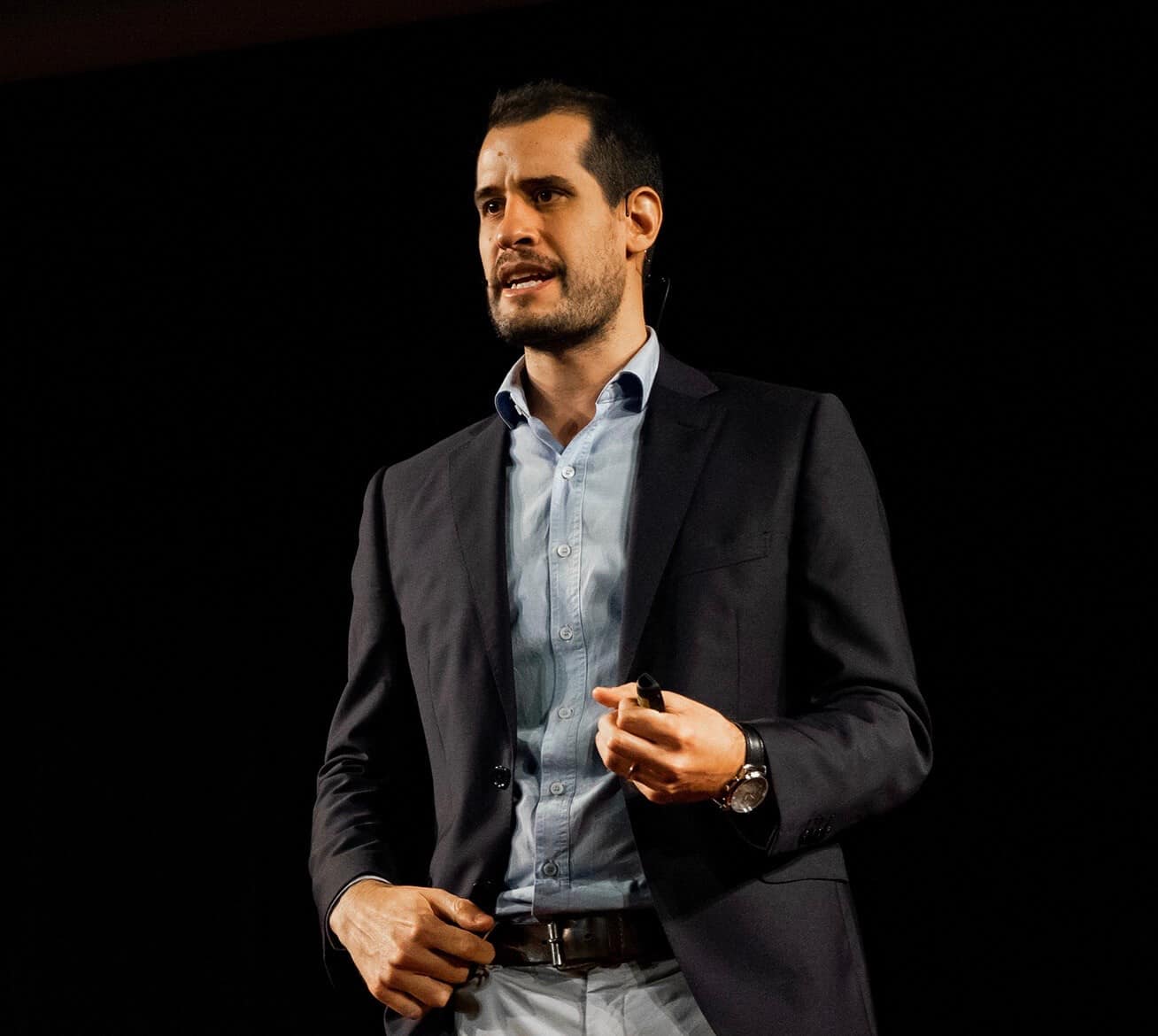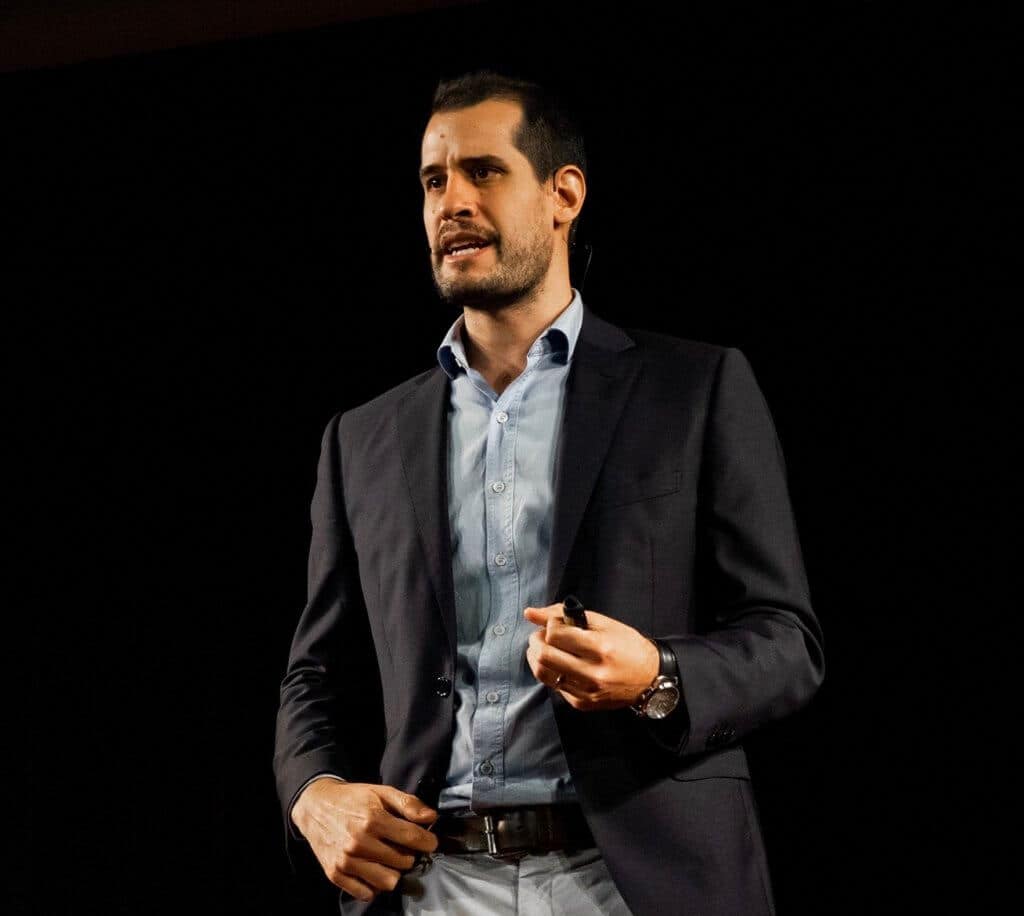 In your experience, what has been / will be the consumer perception of 3d printed products? Many consumers are seeking healthy lifestyle especially in these times, and want to purchase natural products. What do people say so far about 3d meats?
Food is like religion both in Spain, where Novameat is based, as in Italy, where I come from; according to "Bloomberg Healthiest Country Index "2019, these two countries come first and second in the list respectively, which also leads to a very high reputation given to traditional food. On the other hand, the Mediterranean area is also a very innovative area in terms of gastronomy, with many of the most creative chefs and food innovators located here.
All of the above means that Barcelona is a great location to start a food startup that focuses on quality and cutting-edge innovation. Globally, our food printing sparked a great debate in many TV shows including Fox News, and even by politicians: I believe it's not about whether novel plant-based meats will represent a big share of the protein market, it is just about when.
When will your products hit the market?
We are now partnering with some top-chefs, so I am looking forward to seeing our 3D printed plant-based meats at some of the most innovative restaurants before the end of 2020. In parallel, we are focused on scaling our technology at industrial level, and expect to achieve that during 2021.
What are the current costs for a printed steak? What is your business model – will you send the printers themselves or will you sell the final products?
Although there is a lot of interest in our technology at small scale with the 3D printers, our business model is focused on commercializing our technologies at industrial scale with bigger machines. Specifically, we are going to provide plant-based meat manufacturers the tools to create different textures from a variety of ingredients, to mimic several types of meat and seafood.
Anything else of interest which you would like to tell our readers at this time?
We aim to give a contribution in protecting our planet, animal welfare, and our health, and hopefully be remembered by the future generations for creating a new generation of more sustainable and healthier plant-based meats.