The Dutch Association for Veganism (NVV), founded in 1978, is the largest member association for veganism in the Netherlands and also acts as the Netherlands' knowledge center on veganism.
NVV says, "We stand up for all animals and for the interests of vegans," and is working to promote a vegan lifestyle and end the exploitation of animals.
The organization monitors the use of the term veganism and regularly intervenes in the public debate to promote the interests of vegans, and works to raise awareness of the use of animals and the consequences it has towards humans, animals, and the environment.
We spoke with Esther van Voorden, general board member, to find out more about the organization.
Please introduce Nederlandse Vereniging voor Veganisme (NVV) and tell us what the organization stands for.
Nederlandse Vereniging voor Veganisme, or NVV for short, is the largest advocate for vegans in the Netherlands. We aim to end the exploitation of animals through education, knowledge, accessibility, and inclusion. While some organizations focus on food or diet, we use the broader definition of veganism and look at animal use at large, be it for entertainment, clothes, testing, etc. We even think about the way we use animals in our language.
Who are the members and who can become a member?
We have well over 4,000 members: anyone who shares our goal of promoting veganism in the Netherlands is welcome to join. We have members of all ages, genders, and ethnicities. Some of our members are already vegan, while others are becoming vegan. With their contribution, our members enable us to promote veganism.
"We believe positivity helps us thrive"
Whilst veganism is about ending animal suffering, we recognize that some people are first attracted to veganism for its other advantages, such as for the environment, world hunger, pollution, nature, and our fellow humans. That is why anybody, member or not, can participate in the events we organize, why we freely share our knowledge on veganism with the public and everybody is welcome to reach out if they want to learn more about veganism.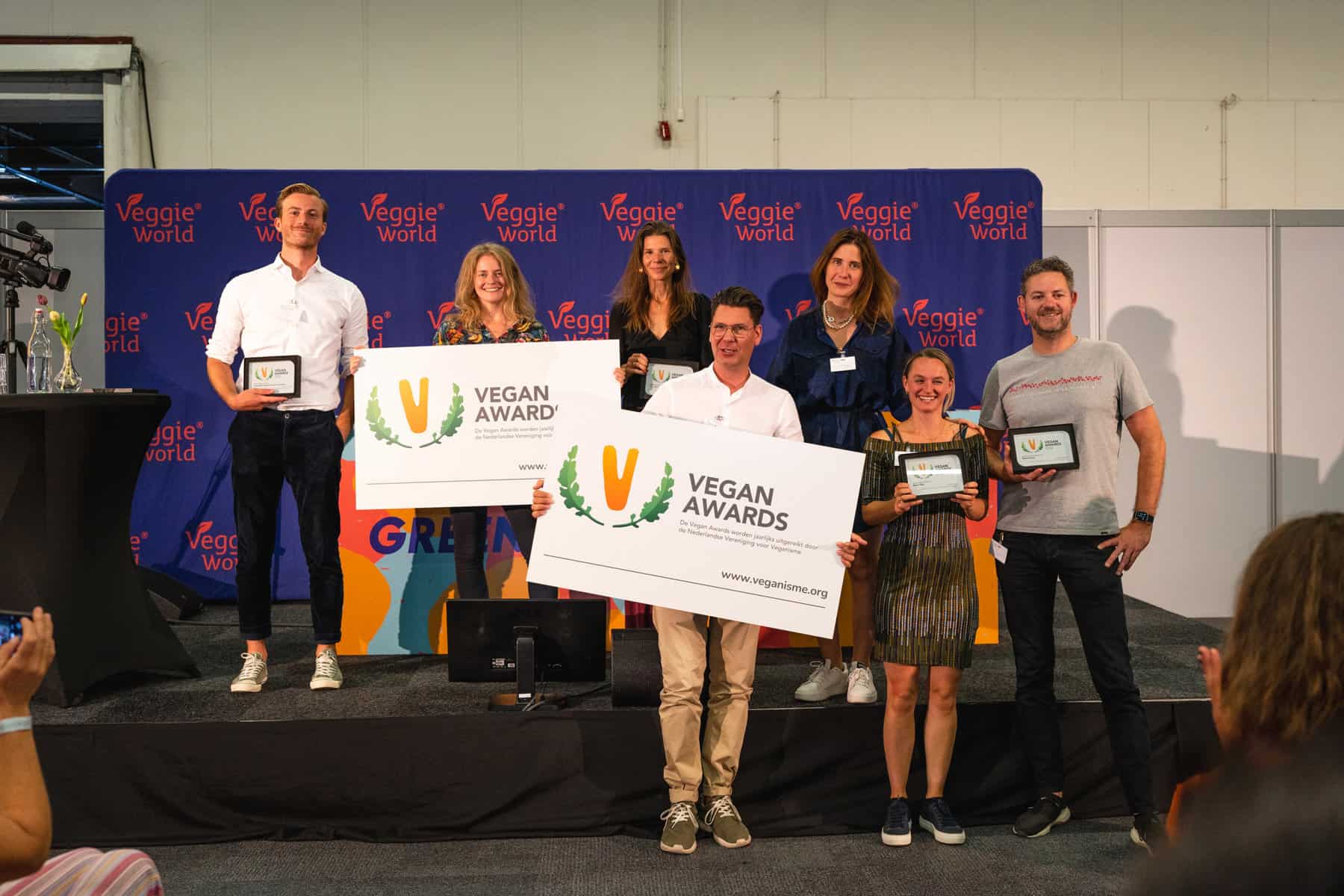 What successes do you like to look back on?
We believe positivity helps us thrive: so we celebrate each step we take and each obstacle we overcome. A concrete example of a success from last year was when we handed over a petition to our national government about equal treatment for vegans in care facilities, like nursing homes and hospitals. People who stay at these places are often dependent on friends and family to provide vegan meals. Since veganism is a recognized belief system, this is a human rights issue as much as it is an animal rights issue.
What actions or projects are you planning in 2023? What are the most important goals of NVV?
Our goal is to veganize the entire country! We do that one step at a time. We spread a lot of knowledge as well as counter disinformation, through various websites and social media channels, but also by being present at conventions and festivals with a stand. Next to that, we work on making veganism more accessible by sharing recipes and by giving people the chance to participate in our Vegan Challenge. One thing we are currently very excited about is our new education programme. Our trainers give guest lectures at high schools throughout the country. This way we can offer our perspective on the world to young people who are in a stage of their lives in which they are developing their own views.
How do you assess the situation of the vegan movement in the Netherlands? Which developments speak for a positive change and which challenges have to be overcome?
I think we still have to battle a lot of challenges. We do not have a lobby with millions of euros supporting us. But while we are by definition limited in financial resources, we are not limited in power and ideas. Veganism is still growing and it is safe to say it is not just a trend or a diet adopted by city people. We need to sail on that ship and show ourselves. By organising events or being present with stands we can spread awareness outside our bubble.

We for instance want to reach the people who are concerned with the environment, but who are not yet aware enough of how devastating factory farming really is. The good news is that a huge number of new vegan products enter the market every month. This allows us to show people, for example through our Vegan Wiki product database, how easy it is to shop anywhere whilst making the right choice for everyone involved.
The Netherlands is a dairy-eating nation, so to abolish cheese and milk desserts is a challenge, but the amounts of alternatives is growing every week, so much so that even the big dairy corporations can not lag behind.
Where can interested people meet you in person in 2023 (trade fairs, congresses, events, roadshows)?
In 2023 we are co-organizing the first-ever Vegan Cheese Market. It will take place in Utrecht in October and we hope to have over 100 different cheeses on offer. We are also continually organizing vegan potlucks throughout the country. We announce every upcoming event on our website, in our newsletter, and on our social media, so keep checking those and we hope to see you there!